Welcome to All Things Delicious [January Edition]
Share your Favorite Salad Recipe! 


Call me a minimalist if you'd like, but the honest to goodness truth is that the recipes that I use all the time, the ones that my kids will eat, are simple, simple, simple. So, I debated…should I share a recipe that I make once a year? Or should I share a recipe that I use ALL. THE. TIME. I chose to share the one that I make a lot. I got this recipe from my mother in law, and it only has three main ingredients! Gotta love that.  It isn't a "healthy" salad recipe though, so forgive me for that. It is delicious though!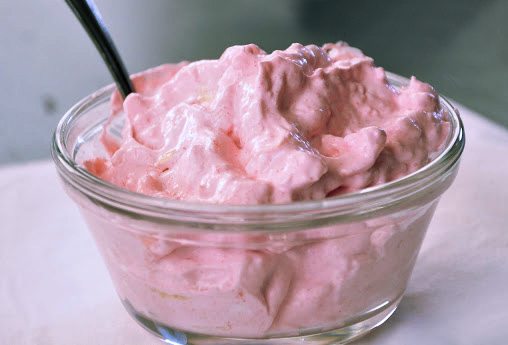 Cottage Cheese Fruit Salad
1 carton cottage cheese
1 3 oz. pkg. jello any flavor
1 9 oz. tub of cool whip
My kids favorite fruits to add to this are bananas and pineapple, but you can add all sorts of fruits.
Combine all ingredients into a bowl and stir until jello is dissolved.
Add fresh fruit of your choice.
Example: sliced bananas, crushed pineapple, strawberries…etc. Yum!

Envy.my.cooking  is a great place to find new recipes and to share your own.
Now it's your turn to share your favorite salad recipe!