If you are tuning in for the first time in the series, you should check out the first five weeks of Blogging 101 information.
How to grow your blog.
How to keep up with Blogging.
How to handle incoming emails.
How to make money blogging.
How often should a blogger post?
How to cope when comparing yourself to others.
Today's question stems deep for me because I get asked this question a LOT! I have never had the problem of coming up with ideas, for me it is having the time and money to be able to do them! I am lucky to have a creative brain, and my husband thinks I am crazy for it at times. He is the realist who helps me figure out how to make my visions "real," and that's the part the sometimes doesn't pan out. I can always come up with an idea, but making into full fruition is sometimes impossible.
Here is a typical conversation in our home:
Brooke: Can we build that?
Dan: No.
Brooke: Why not?
Dan: Because we don't have the right tools.
Brooke: How much would that tool cost?
Dan: We would need an entire wood shop of tools to build that.
Brooke: Why?
Dan: Because you can't build things out of mid air.
Brooke: Lame.
The End.
Now check out what these ladies said about this week's question:
Mandi from Vintage Revivals:
Sometimes I do wonder that. It's usually after I do a really cool project and then as I sit back and really take in what was created I wonder how I never thought of that before. I think that creatives will always create. New things trigger inspiration everyday so I think the question should be not will you run out of ideas but will you stay in tune with your creativity? I have learned what fosters my creativity and what makes it so that the ideas that I come up with are organically mine. I love pinterest but I can't be on it very much. I get caught up in the beautiful pictures and suddenly I am convinced that I need to decorate my entire house in all white. Then after I step away I realize that I don't want to decorate my entire house in white, I just loved that image. Be true to yourself and you will never run out of ideas, because you are always changing and growing as a person.
Tauni from Snap!
Oh boy. Doesn't everyone think about this sometimes? DIY bloggers have the hardest job ever…
Here are a couple of ways I stay inspired and develop new content:
Read. I am not as good at this as I used to be, but I try to read trendsetting blogs and magazines, as well as visit visually stimulating sites like online magazines and Pinterest.
Listen. More often than not, your readers will tell you what they are interested and want to see.
Get out. Going outside, doing new things, meeting new people are all very inspirational
Keep a list. I keep a notebook with me at all times to capture the things I am thinking of and what I want to post in the future. If I don't write it down, it's likely to be forgotten.
Looking for a little inspiration of your own? We have a
whole series
on the topic over on SNAP! It covers everything from the best online magazines to inspirational sites and apps.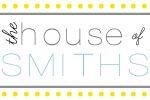 We took the rout a long time ago to not only share our main passion, Home DIY projects… but also crafting, sewing, cooking and even just regular ol' things that go on in our everyday life, that happen WITHIN our home!
So basically, we feel that as long as we're alive… there will ALWAYS be something to share with our friends on our blog! 🙂
Beckie from Infarrantly Creative
Yes every week I think this is the week my creativity will die. But eventually I get another idea. I think the more you think creatively the more creative you become. When I first started blogging I rarely ever had an original idea. I copied a lot of the talented bloggers out there. But the more and more I created the more creative I became. I think that thinking outside of the box is a learned skill. I also think you need to take creative risks at times and not be afraid of failure. If there is no fear you are more apt to try new things and see things differently than everyone else and that is what makes you creative. But, at the same time, don't be afraid to take another person ideas (giving credit where credit is due of course) and giving it your spin on it. There is nothing that excites me more than getting one of my readers to create…even if they copy my project exactly. My blog exists to encourage others to do it themselves.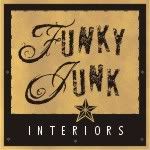 Donna from Funky Junk
Total opposite issue here. Too many projects I redo creates LOADS of blogging. 🙂 But I do have a theory. Stop trying to think of what to blog about. Rather, be offline creating and living, which creates blog posts. The only time I get into a bind is if I spend too much time online. Have nothing to blog about? Get offline, make life happen and you'll never run out of things to say.