This is a Sponsored post written by me on behalf of PartyLite Simple Pleasures Holiday Sweepstakes for SocialSpark. All opinions are 100% mine.
I love great smelling products, and I've used all kinds of candles, wax melts, home spray, and plugins. Although I have never used PartyLite, I'm really excited to host my first PartyLite party . I have never even attended  a party, but when PartyLite contacted me, I was ready to try it!
If you are in Southern Utah on January 10th, you should come!! I won't be posting my address on the blog, but if you are interested in coming to my PartyLite party, send me an e-mail message to allthingsthrifty at gmail dot com, and I will send you my address! The party will be at 1:00 pm. Don't hesitate! JUST DO IT! It will be fun get together full of sniffing yummy smells, eating yummy food, and laughing! Come hang out with me!
If you have never heard of PartyLite, let me fill you in. PartyLite is the world's #1 seller of premium candles and home fragrance products. In fact, every 18 seconds, someone around the world is hosting a PartyLite Party. Now THAT is hard for my little brain to comprehend. They sell all sorts of fragrance products.
I browsed their products on PartyLite Facebook, and there were a few that caught my eye. Look how cute this little village is for the holidays! How fun would this little village be on a mantle with some holiday garland going across the front?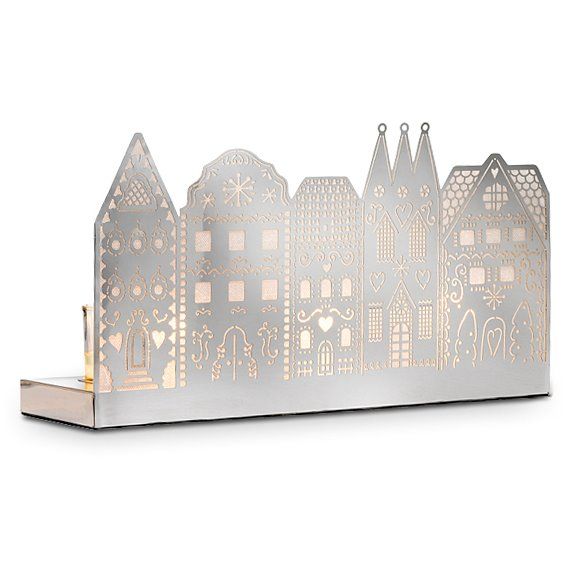 Then, I found this fun warmer! Since I LOVE Halloween, anything that is pumpkin shapes catches my eye. I liked this one because it is WHITE!! How fun. It is a classy pumpkin! Ha ha.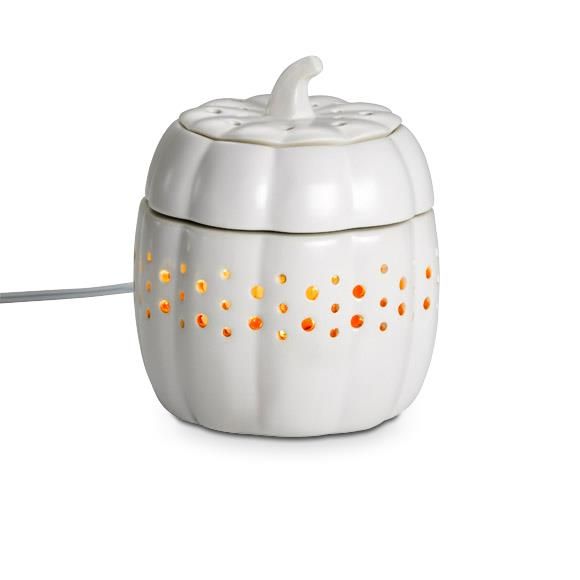 I'm excited to try these products, and I definitely think that you should come hang out with me and try it too! If you like it, maybe you will even want to have your own PartyLite party where you can earn FREE products just for hosting! The new Winter/Spring 2012 catalog just launched a few days ago! 
If you head to the PartyLite Facebook page and like it, you will be entered to win a free $25.00 coupon code to be used toward an online purchase. (Just leave me a comment to validate your entry). The coupon code will be limited to one use and must be used by Feb. 15, 2012. Discount can be applied to merchandise total only and cannot be applied to tax or shipping charges. 
Don't forget to let me know if you want to come to my party!!! XOXO! I cannot believe that CHRISTMAS is soooo close! 
PartyLite Simple Pleasures Holiday Sweepstakes