This is a Sponsored post written by me on behalf of PartyLite Simple Pleasures Holiday Sweepstakes for SocialSpark. All opinions are 100% mine.
As you all know, my
PartyLite party
was a few days ago, and it was a lot of fun to get together with girlfriends (as always!) and eat, smell yummy fragrances and chat. Debbie our PartyLite consultant drove
two hours
to come and host our party (now THAT is dedication!).
We had tons of pizza and diet Coke too! You can't go wrong when pizza and diet Coke are involved, right!?!? Check us out passing the different products around to get a closer look!
Mandi from
Vintage Revivals
even made it too!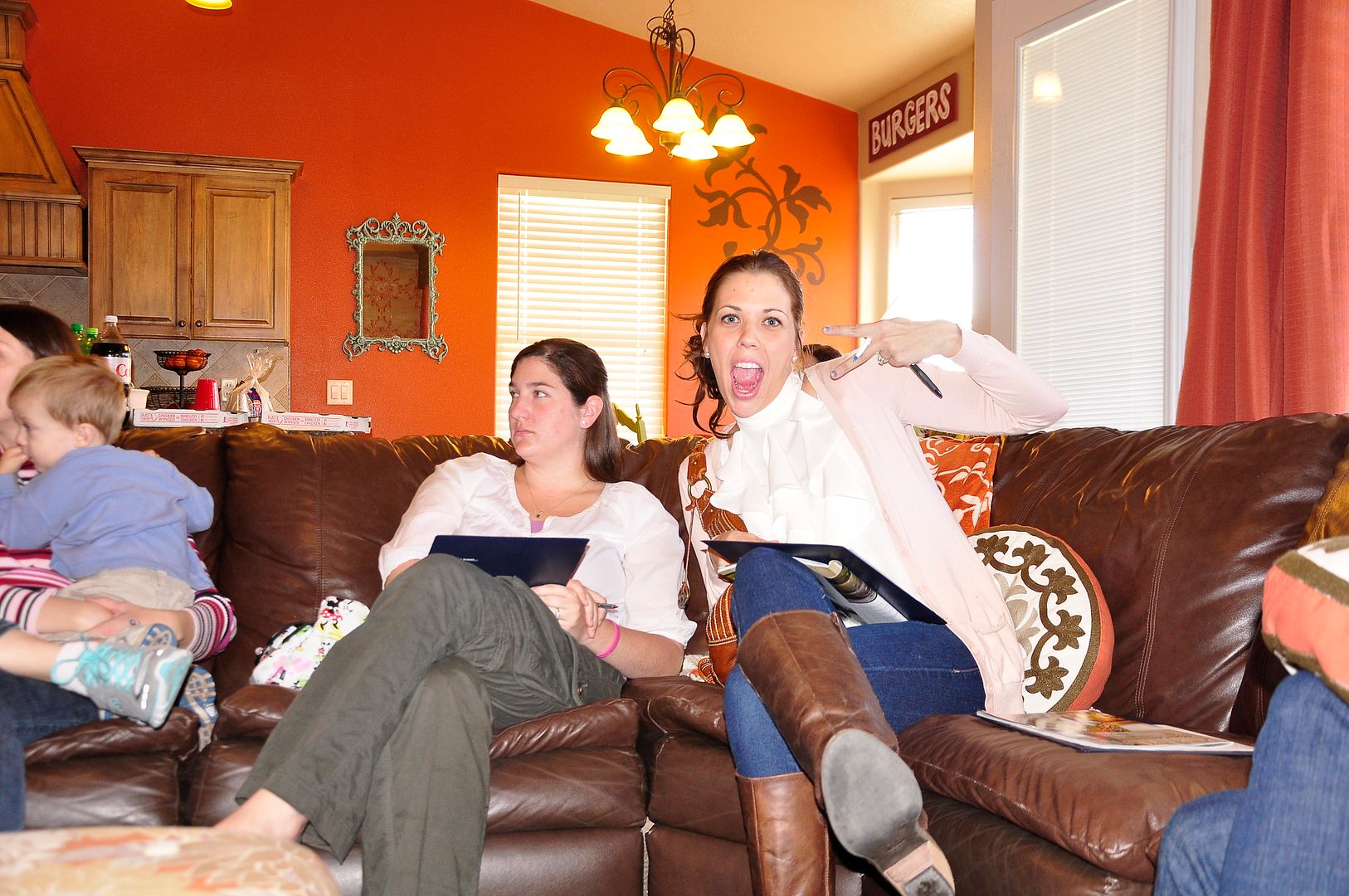 I love my home to smell good (I'm kind of a freak about that, actually) and I use a variety of products to help me make my home smell the way I want it to. Before my party, I had never heard of PartyLite (sad, huh!). PartyLite products smell great, and after smelling all of Debbie's samples, I think my favorite one was the "pleasure plum" scent. It was fun to learn how their candles melt and consume the ENTIRE candle. I have never seen a candle do that.
Here I am with Debbie, our PartyLite consultant!
PartyLite even has these cool candles that automatically go out after a certain amount of time. I thought that was pretty cool! If you are unfamiliar to PartyLite, you should like them on their PartyLite Facebook page. They have great photos of their products and I bet most already use candles in your decor in at least one of space in our home. The new Winter/Spring catalog just came out on December 16th, too!
Although the PartyLite Simple Pleasures Holiday Sweepstakes is now closed, you can check with your local PartyLite consultant for the newest promotions and sales!
In fact, one of the girls that came to my Party signed up to be a PartyLite consultant! If you want to throw a PartyLite party in the Southern Utah area, contact Kristen at kristenlee08@gmail.com.