I am super excited to be part of this fun Google + Hangout tomorrow at 2pm EST about how to throw a killer yard sale. Click here to RSVP.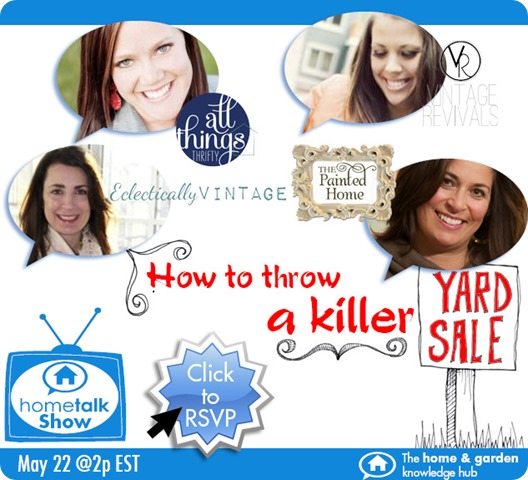 If you haven't seen a Google + hangout yet they are sooo fun! It's really easy. All you have to do is come to the event page tomorrow at 2:00 EST and press play! I hope I see you there!
Circle me on Google + to be invited!