Hi All Things Thrifty Readers!!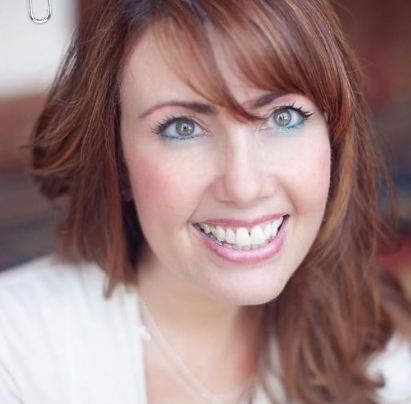 I'm Jen from Tatertots & Jello and I aso thrilled to be here. I love Brooke and her brother Court and all of their smart DIY ideas.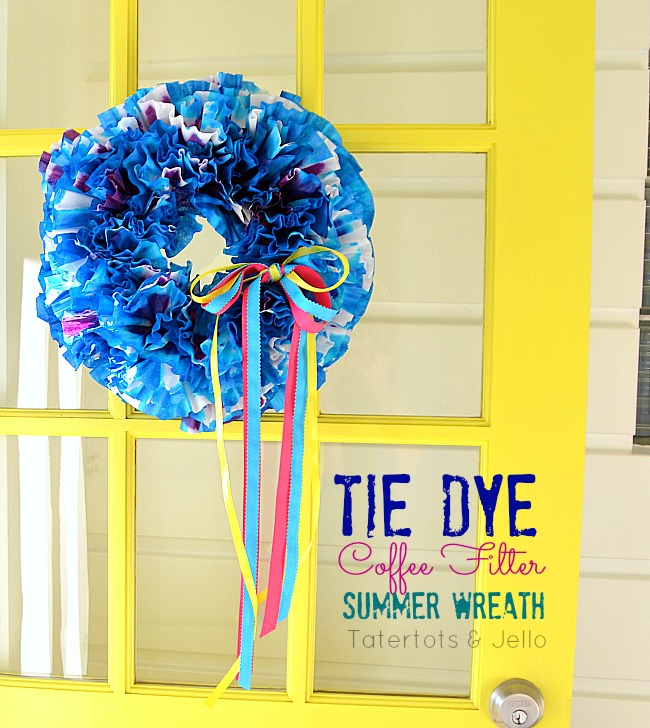 Today I am sharing a super easy Tie Dye Summer Wreath.
And it can also a fun addition to a teen or tween room. I have a daughter who isn't super "girly" but she loves all things Tie-dye — and who doesn't?? Tie-dye just screams SUMMER to me!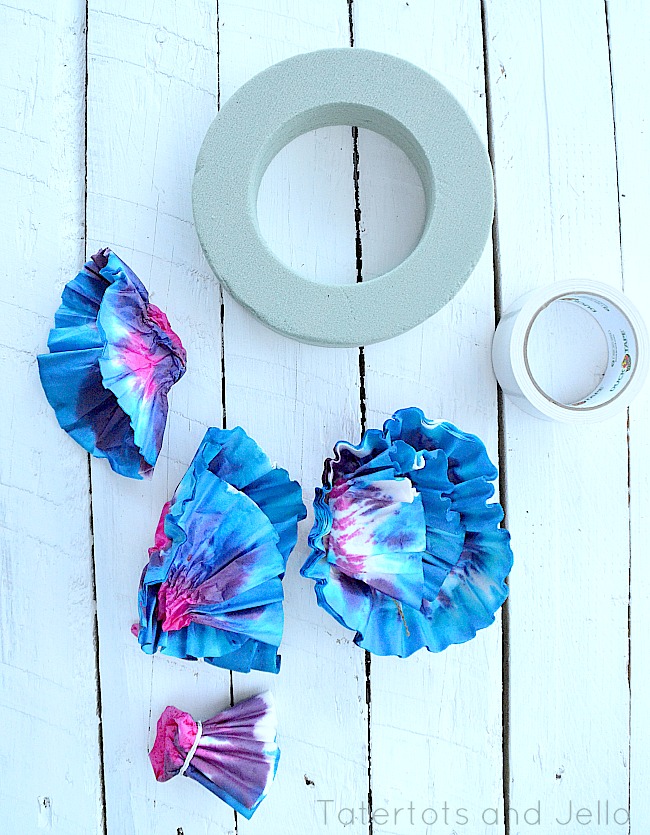 Here's how to make this DIY Tie-Dye Wreath: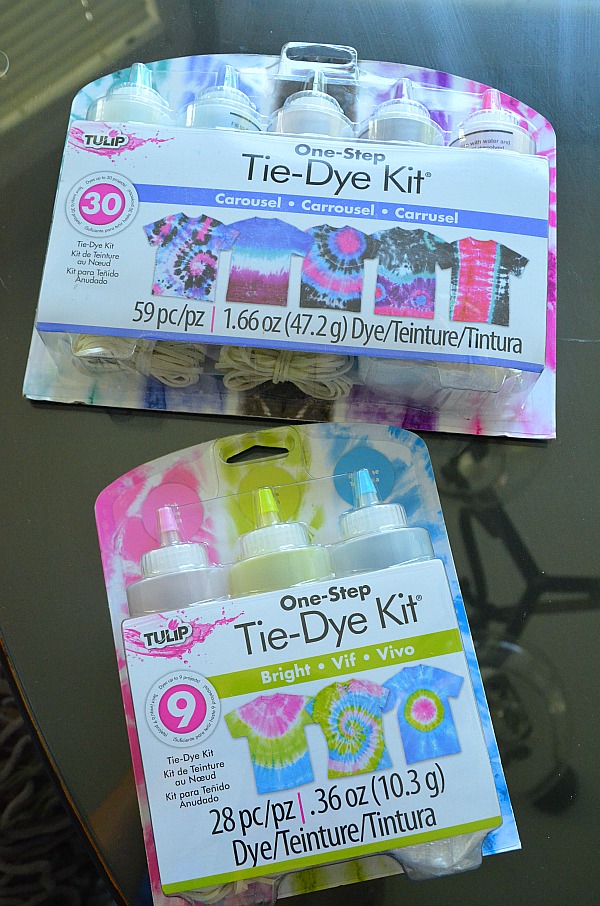 Materials:
Wreath form (I got mine from the Dollar Store)

Ribbon or Duct Tape to wrap around the wreath.
About 80-100 Coffee Filters.
Tie-Dye kit (I used one from Tulip/I Love To Create)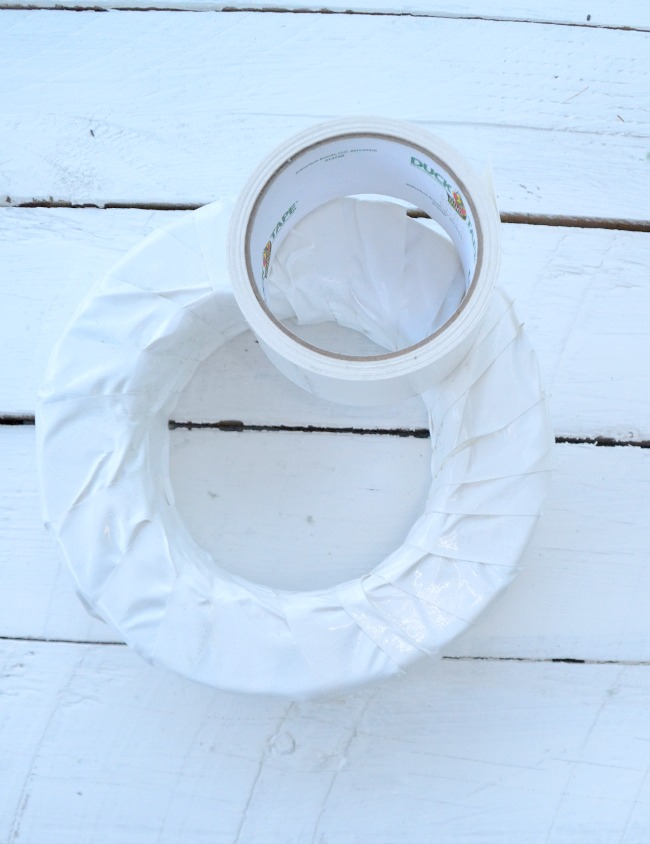 Here's How to Make the Wreath:
Wrap the wreath form with ribbon or duct tape.

Dye the coffee filters with dye and let them dry out. Wrap the coffee filters with rubber bands and squirt at least 2-3 colors of dye on the filters.
Separate the tie dyed filters and then scrunch each one up and hot glue them to the wreath form.
I put one row of filters around the top of the form.
Then another row on the edge of the form.
And then a third of the filters around the outside of the wreath form.
I didn't add a layer of filters to the inside of the form, since the wreath form was so small and I didn't want to crowd the inside of the form. I fluffed up the coffe filters when I had them all glued on to make the wreath look even. I also used a pair scissors to trim a few of the edges to shape the wreath.
then I added a ribbon to the bottom of the wreath so I could hang it up.
The last thing I did was I added a bow to the front with three of the other wreath colors.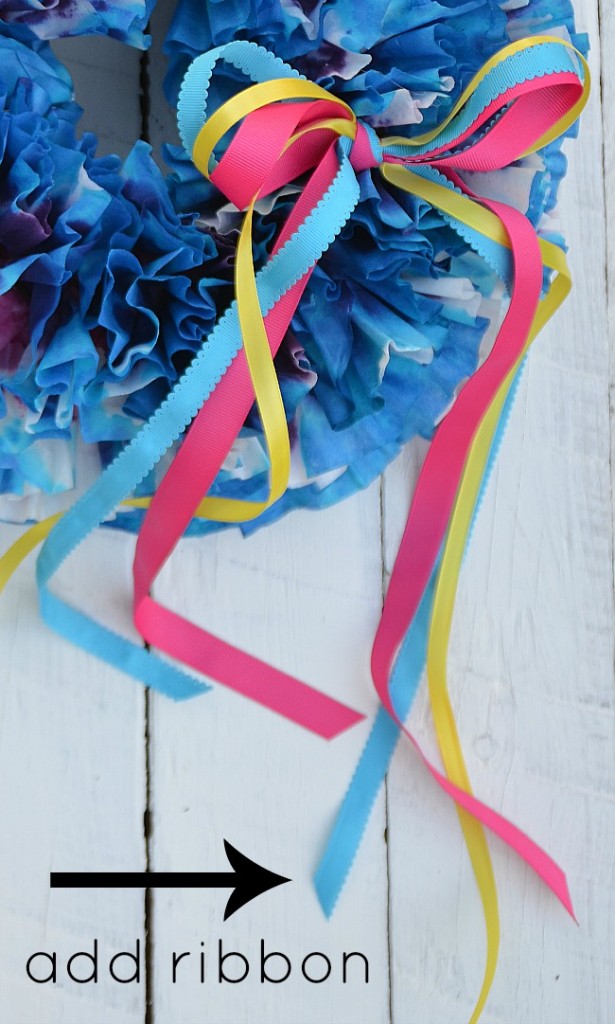 Another thing I love about this wreath is how light it is. You can hang it anywhere!!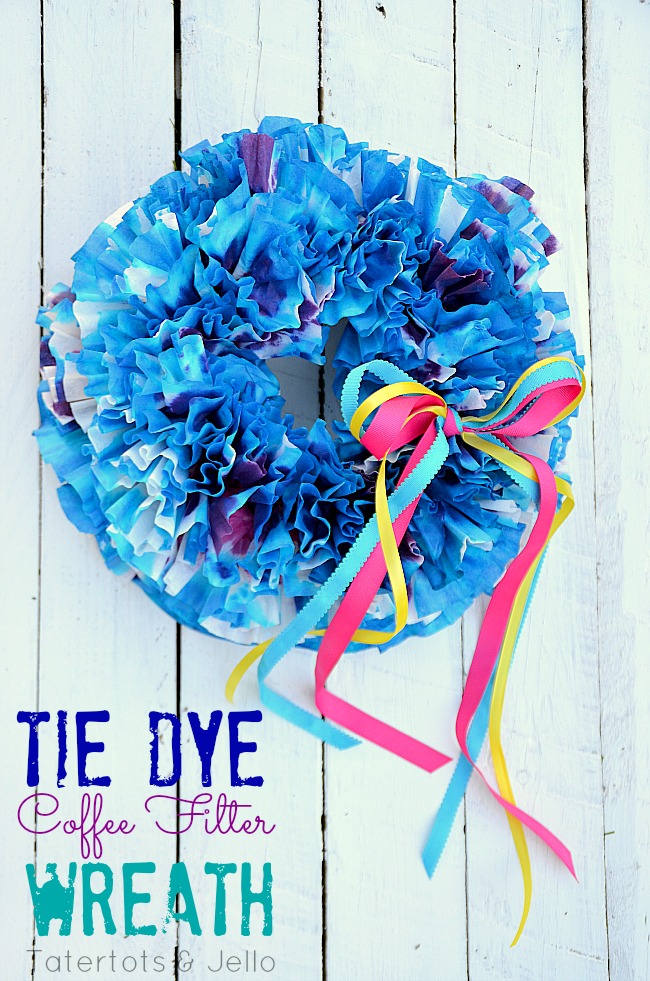 I hope YOU have a fabulous summer!!
Thanks for letting me stop by!
xoxo