If you follow me on Instagram or Facebook you've already seen this fabric so this is not new news. BUT, if you haven't seen it yet. CHECK THIS OUT!!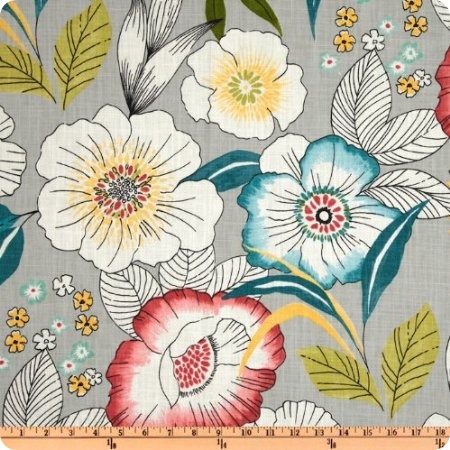 I am really excited when I find the perfect fabric for an upcoming project, and this is IT! I almost did a jig in the store. I bought it in Las Vegas at Home Fabrics and Rugs, my favorite fabric store of all time. It cost less than $8.00 a yard. I kind of have a problem because I could buy fabric all day. I wish I had unlimited resources because I would go ape crazy buying fabric. But, unfortunately I don't live in la la land, and I only bought what I needed this time. I found the fabric on Amazon for about $13.00 a yard if you are interested.
My master bedroom is currently torn to pieces. Since I have Attention Decorator's Deficit Syndrome it was far past the time for an update. I even sold my famous headboard at the Hoard Sale this year.  If you are new around here, or if you have never seen what my bedroom looked like back then, check it out: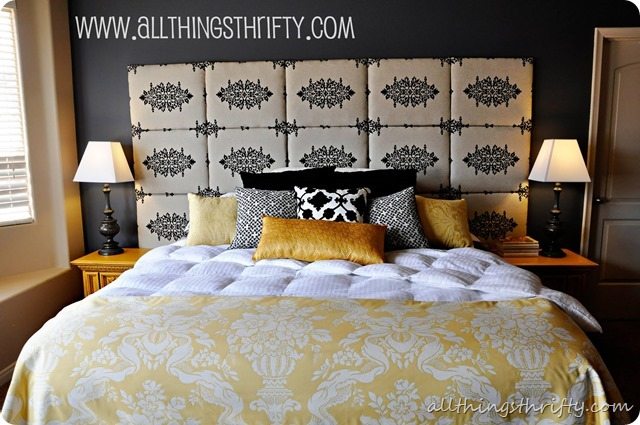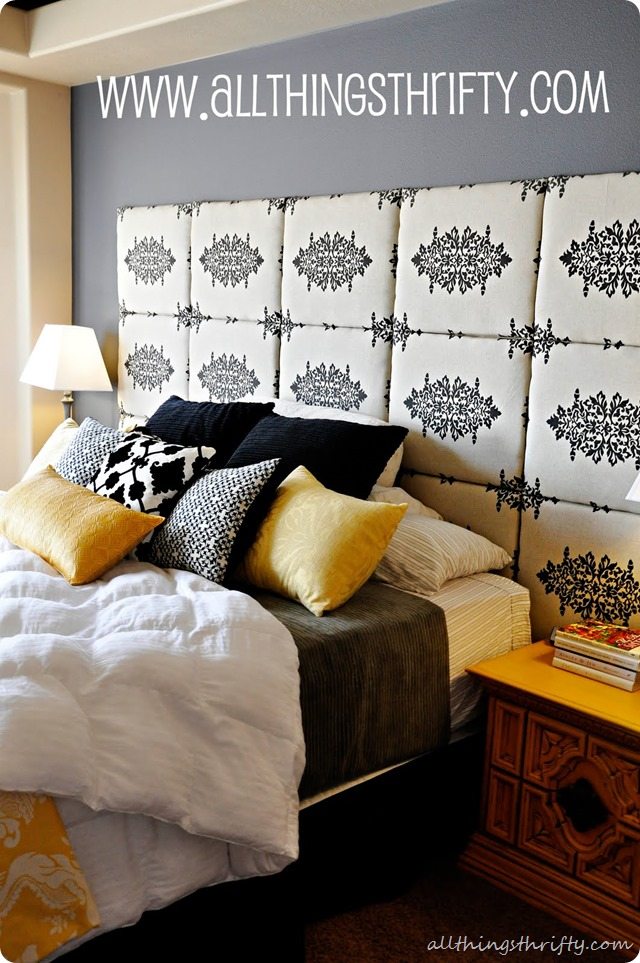 Although I loved my bedroom in it's time. I am SOOOO excited for a new look. I've played on Photoshop designing our new room and these are the images I've come up with.
Design A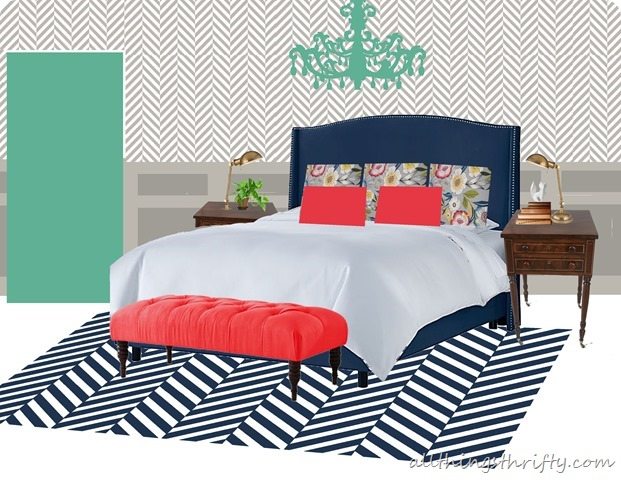 Design B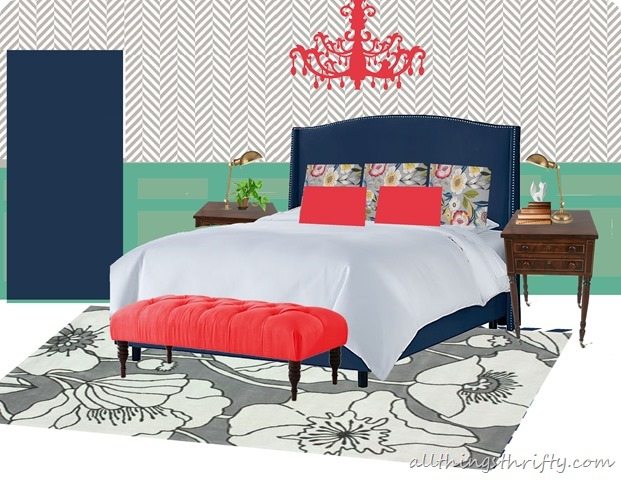 Design C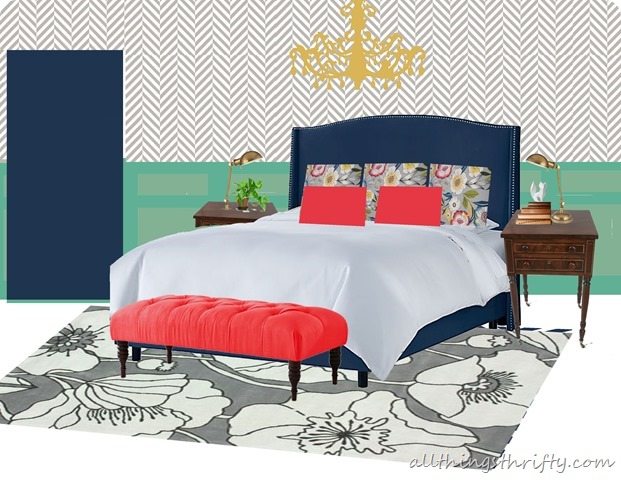 Design D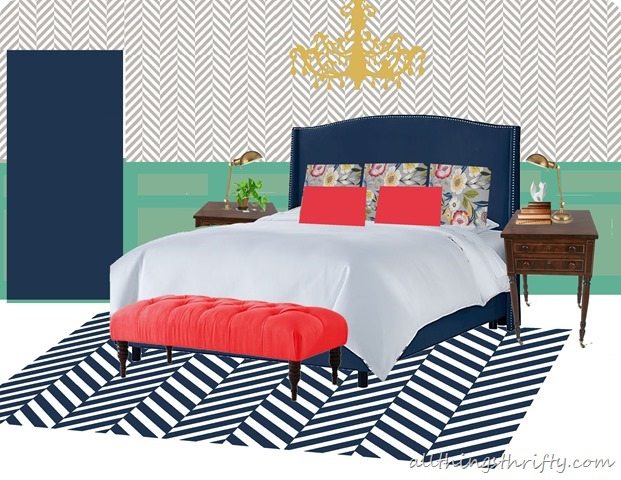 Wanna weigh in on the design? Which one is THE ONE!?!

My mind might already be made up btw. Just keeping in real.