Valentine's Day will be here before you know it, and even though this isn't a Valentine's Day decoration at my house, it can totally be a seasonal decoration in yours! I whipped it up in Photoshop, and I thought I would share it before Valentine's had come and gone!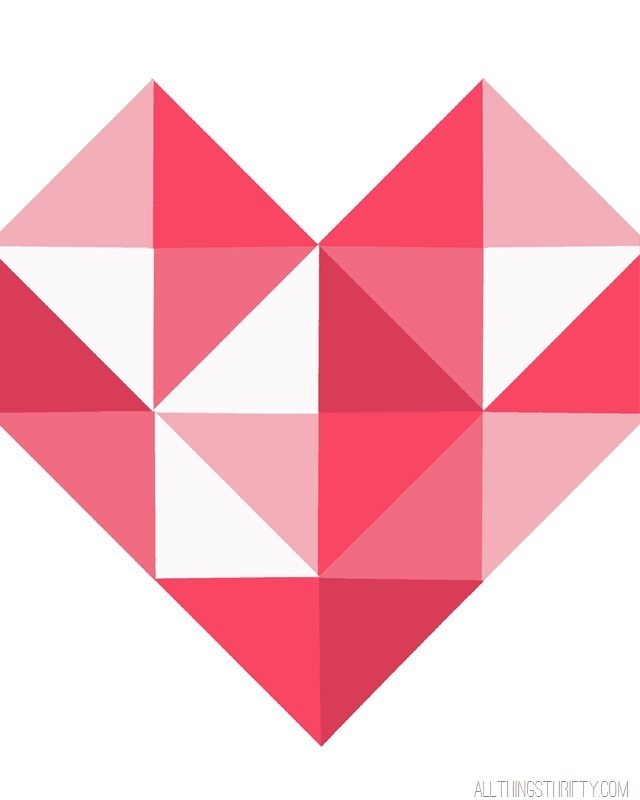 Go to my Free Printables page to download the 8X10 PDF file.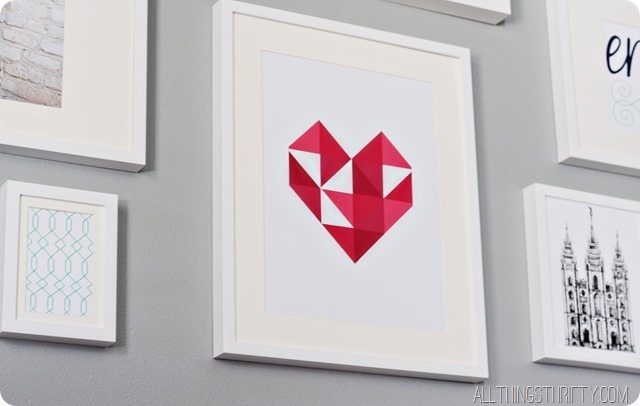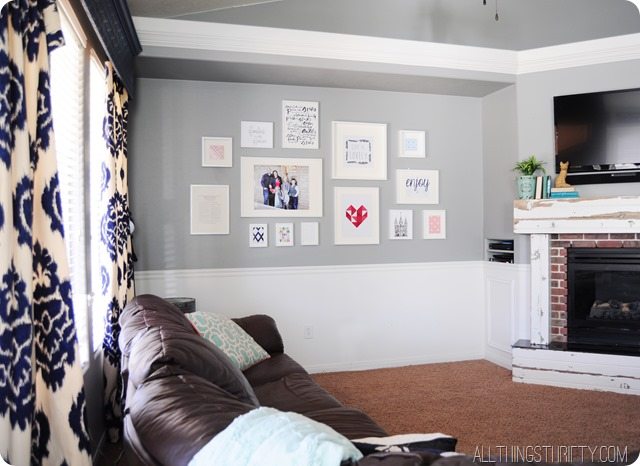 This picture was taken before we installed our molding boxes below the gallery wall.

  So now it has sooo much more character!
Stay tuned for more pictures of the gallery wall in a day or two!
xoxo,
Brooke
If you are looking for a fun Valentine's idea for your significant other, check out my "Life is a Highway Date Basket Idea!"