Hey there Peeps! (<—- see what I did there?)  😉 Do you guys even like peeps? I've been hearing lately that the thing to do is open them up and then leave them on the counter for like a week? Who knew??
Anyway, what was I saying? Oh yes, Easter. It's coming and quick. Have you thought about Easter yet? I really hope to be on top of things this time around but if we're keeping it real, I probably won't. Ha! Anyway, here are a few of my fav Easter goods from around the blogosphere.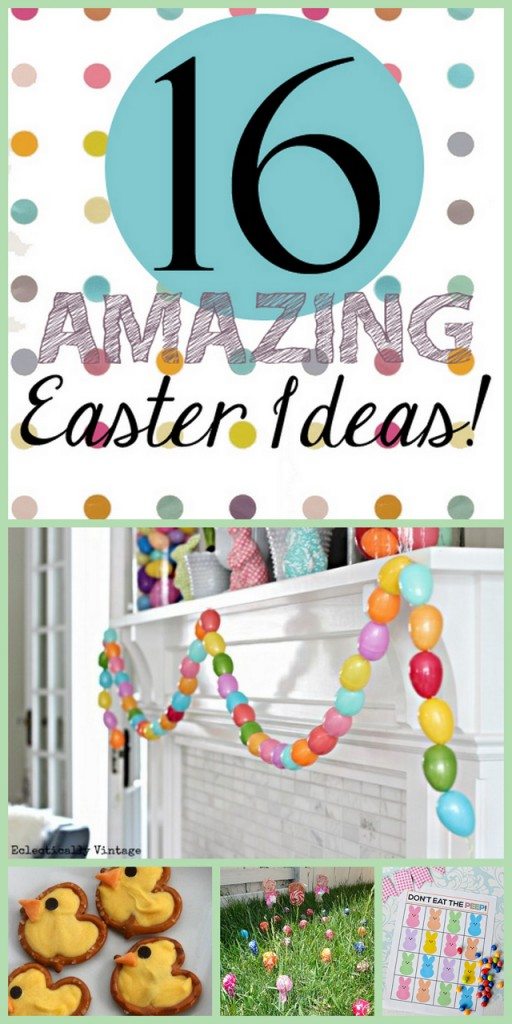 There are soooo many fun things out there!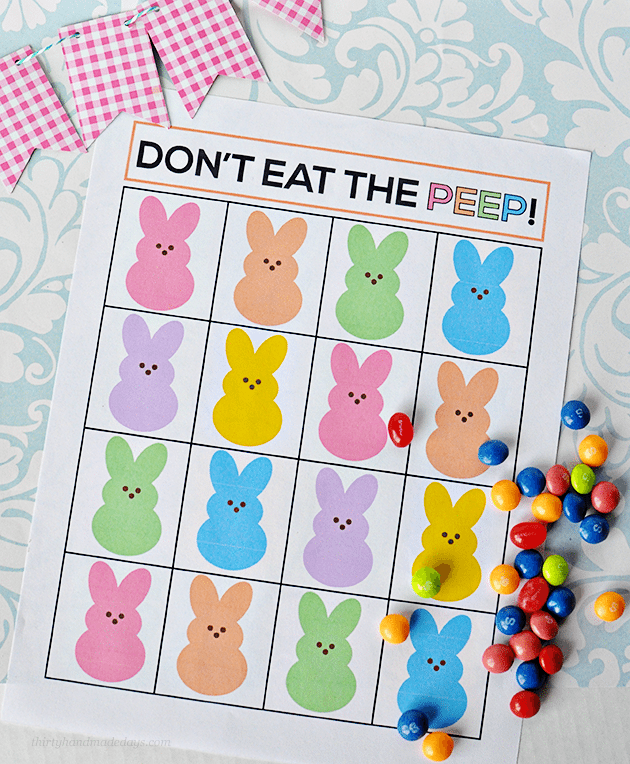 I just love this Don't Eat The Peep! for an after-church, Easter Sunday, family game!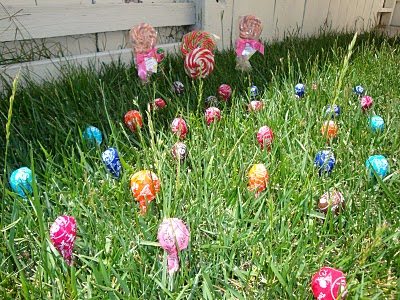 This is the cutest idea!!! Tell your kids to "plant jelly beans" and in the morning…. Ta Da!!!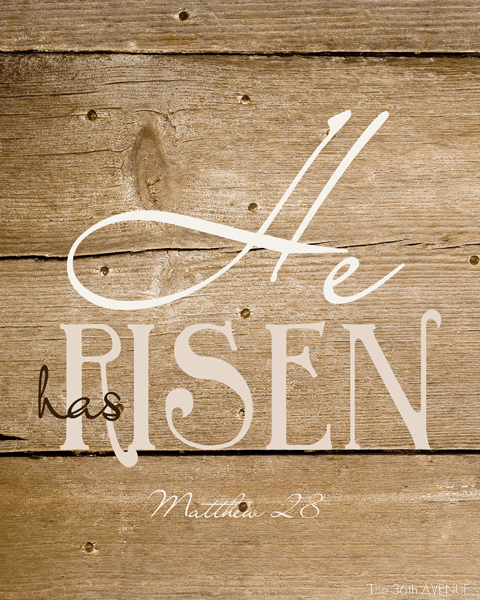 Love this He has Risen printable! A perfect reminder for why we celebrate Easter!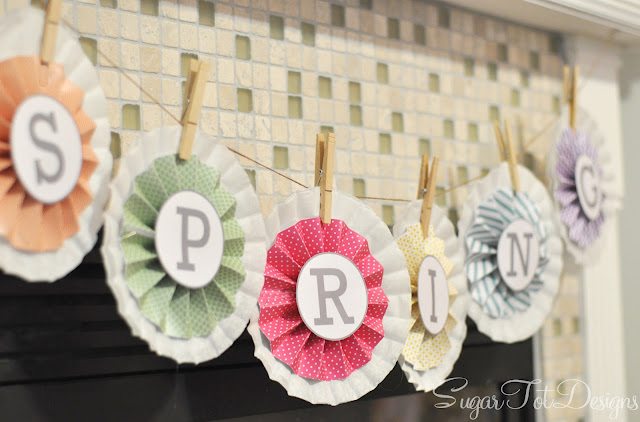 This banner will add the perfect amount of spring colors and can be left up before and after Easter! Win!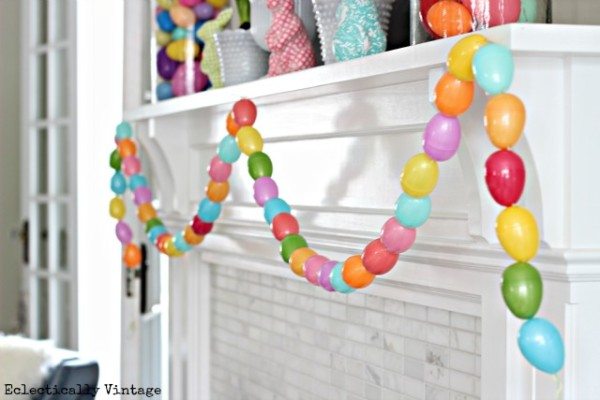 Who doesn't love a darling and easy Easter Egg Garland?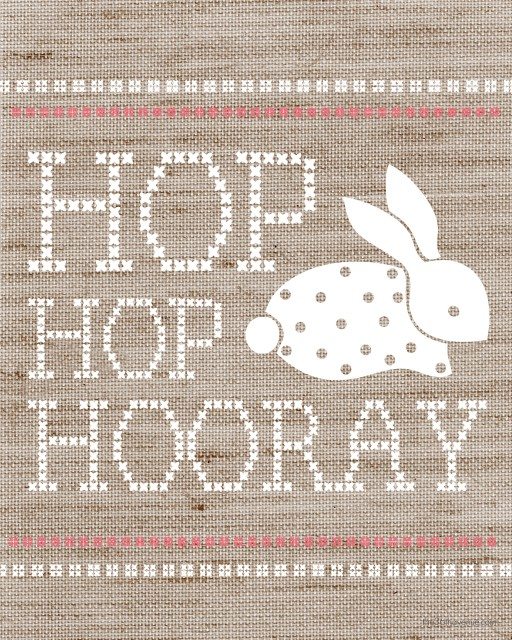 This cute little printable made me smile!!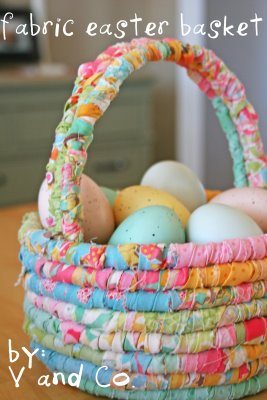 I can't believe these are making a comeback! This tutorial will have you making baskets in no time!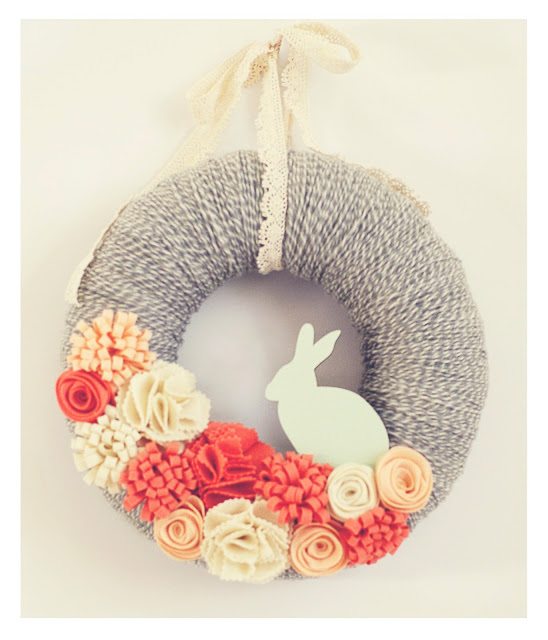 This wreath is a-door-able!!!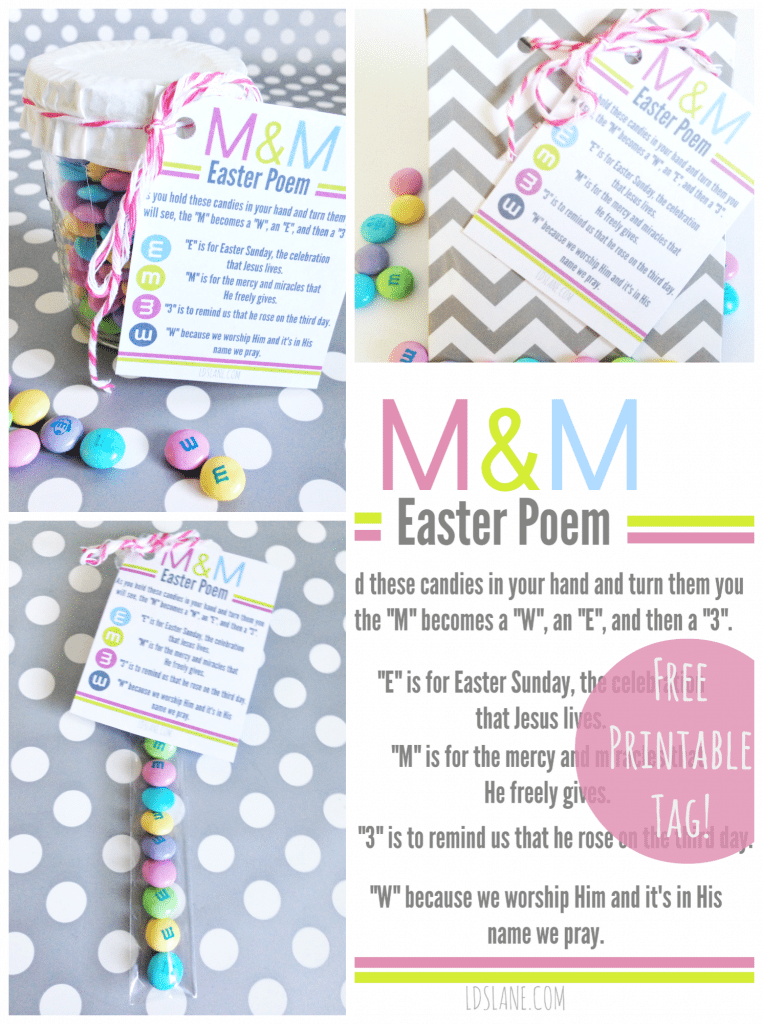 Another darling reminder as to why we celebrate this fun holiday! Perfect for church classes too!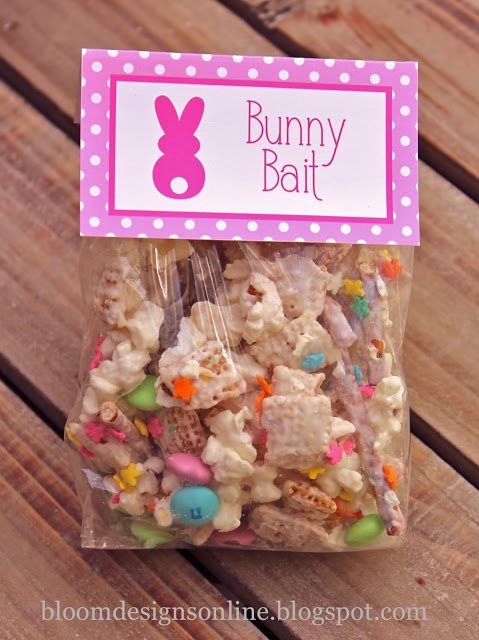 This Bunny Bait looks delicious and my nursery kids would LOVE it!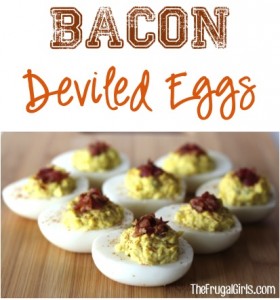 Bacon makes everything better.  Am I right? I can't wait to try these Bacon Deviled Eggs!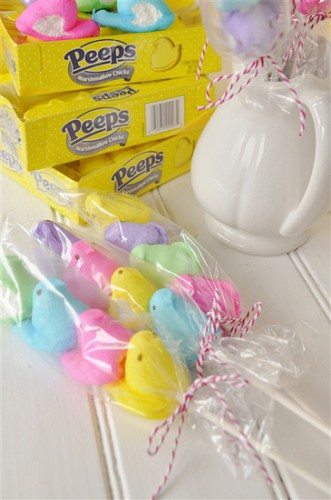 What's an Easter round-up without some sort of tribute to Peeps? This is a darling twist to your traditional boxed peep!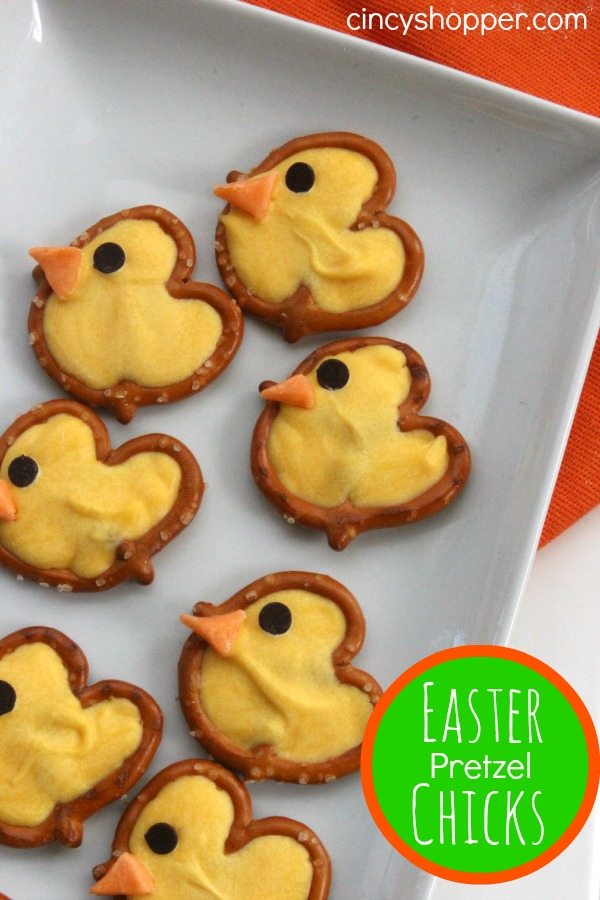 I usually don't get all fancy during the holidays but I think I might be able to handle these cute little pretzel chicks!!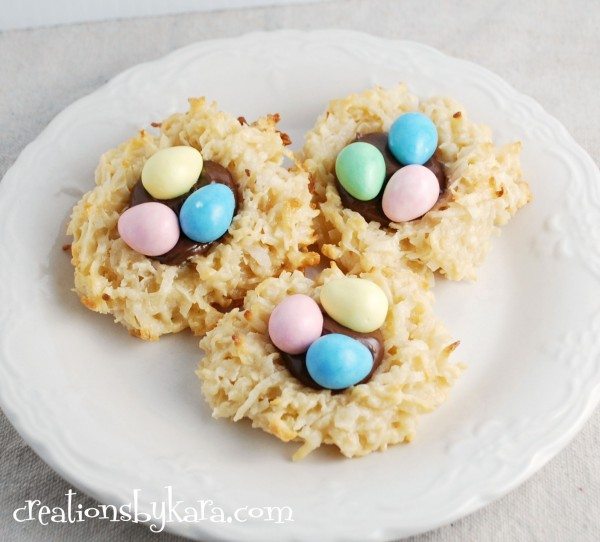 I like things that are simple and these Coconut Macaroon Nests with Nutella are just that! My kids would DIE!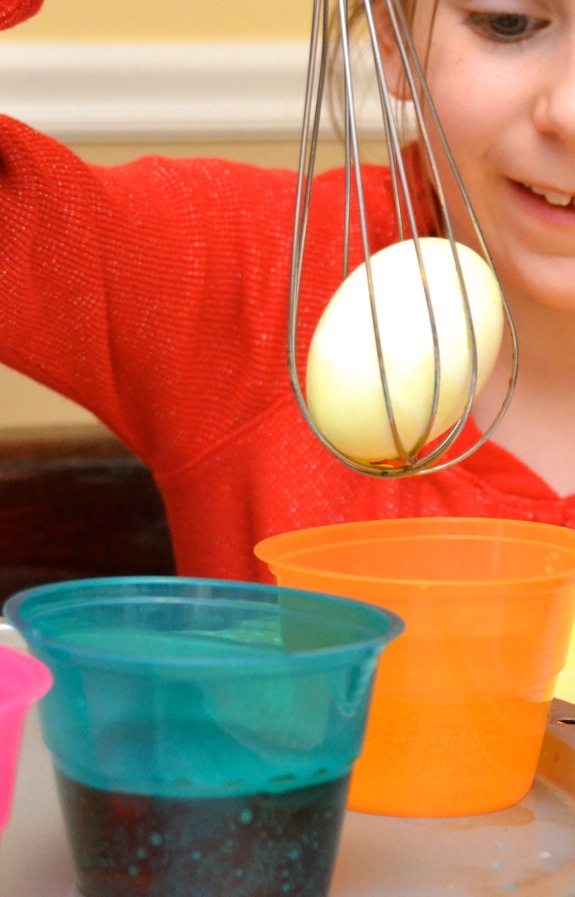 This tip for dying eggs, is genius! I cannot wait to try this with my 3 year old!!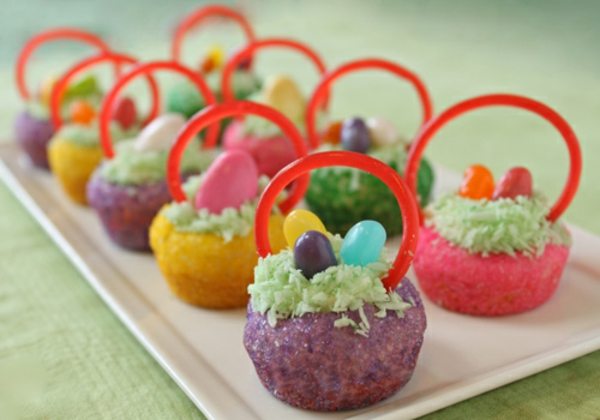 And last, but certainly not least are these adorable sugar cookie baskets made from store bought dough! My kind of cookie! 😉
Have you started getting your baskets ready??
xoxo, Brooke