Some of my favorite posts of all time on All Things Thrifty are our reupholstering tutorials, but I am not going to deny the fact that lately I have paid to have a few things reupholstered. Upholstering takes a LOT of time, and time is something that I'm lacking these days. Over the past year I have grown a lot as a Mom and a person, and I have learned to value time a lot more.  So, one of my upholstery projects sat for over 6 months waiting for me to "have time" to reupholster it, I bit the bullet and sent it to a local upholstery shop.
Best. Decision. I. Ever. Made.
This lovely $10 thrift store chair has a new life and is perfect for my office.
I used a local upholstery shop called "Luke's Upholstery" and he does an amazing job. He only charged me $175 which I thought was great after the chair taunted me for months. He only needed 4 yards of fabric too. I was impressed. The pink pleather was on clearance at JoAnn's Fabrics which is my "go to" fabric store in town. I've already spilled on the chair and so have my kids so that tells me we made the right choice by using a fabric that is 100% wipeable.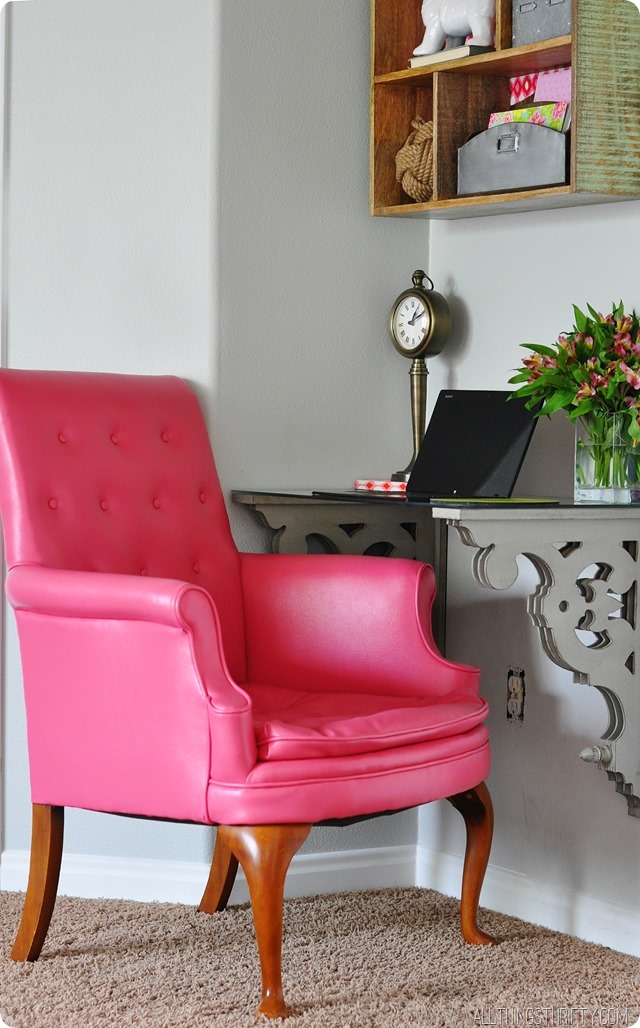 Those of you long time readers will recognize this double wingback from clear back in 2010.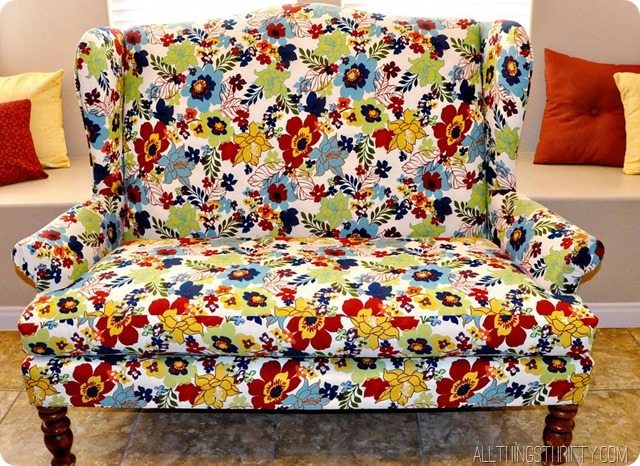 If you are new around here, let me remind you of its beginning state:
Mark Luke from Luke's Upholstery upholstered this bad boy too, and it looks amazing in my family room!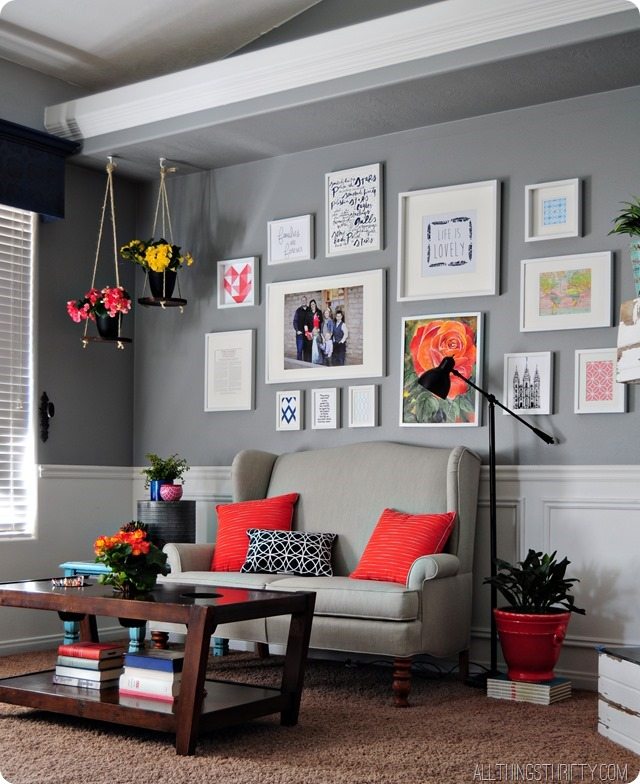 I'm sure I will still upholster things myself from time to time, but I had to share my dirty little secrets because I'm all about 100% honesty. I love that the chairs look like I bought them that way. I'm such a perfectionist that when I upholster, I see every tiny flaw. I have gotten to be pretty good friends with Mark, and I'm not being paid a penny to say this, but he really has a talent. So if you are local, call him for your upholstery needs. I'm vouching for his legit skills. Here is his contact info.
If you need some DIY upholstery tips, find them here.
xoxo,
Brooke