My husband, bless his cute little heart thought I was crazy to buy three of these filing cabinets from the local thrift store. I had a vision, and I was not leaving without them. Little did I know they were heavier than all get out. We kind of hoped they had gold bars stowed inside, but all we found was a bunch of junk and a lot of grime inside.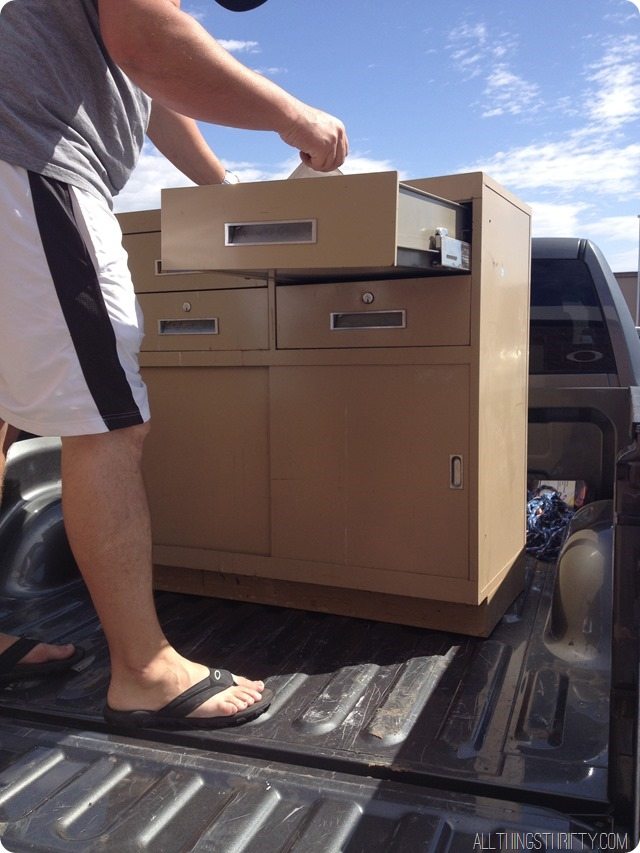 It took me all day to scrub them. You see, I was secretly planning to keep them for myself. Shhhh, don't tell Dan. He thought I was selling them at the Hoard Sale.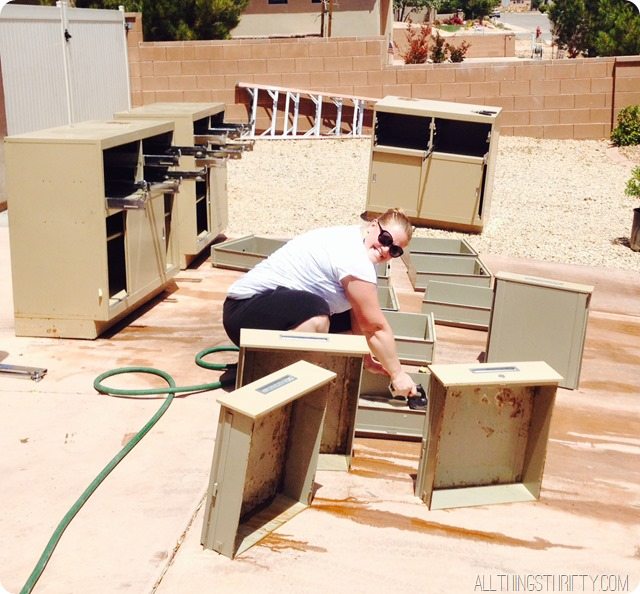 I painted them with lacquer and let me tell ya, that is no easy task. That stuff smells like finger nail polish times 1,000.
If you want a tutorial on how to paint furniture with lacquer, check out this post. It is the best way to paint furniture to last, but it's a LOT of work. If you want to learn how to paint furniture with spray paint which is a little less intense, check out THIS post.
Luckily I have friends who I can bribe to come do projects with me.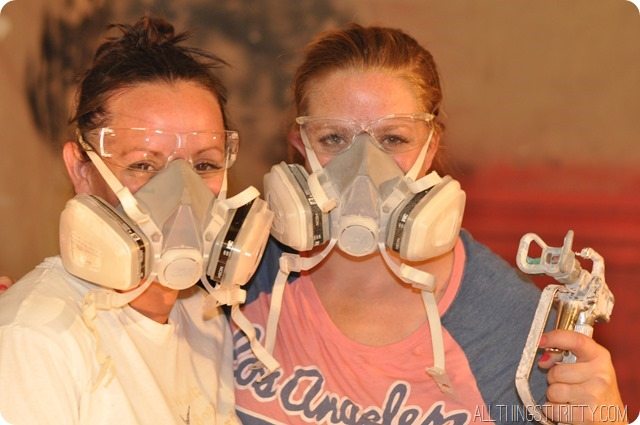 The color I had the lacquer tinted was Behr Modestly Peach, and the color is ADORABLE! The coral one is Coral Expression by Behr also.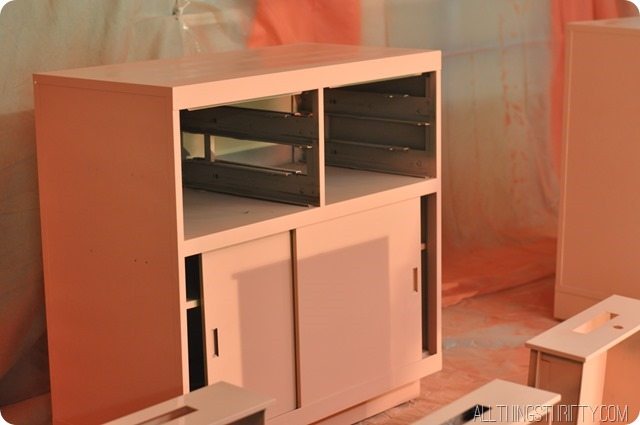 We painted the hardware with Krylon Brass spray paint, and my vision began to come to fruition.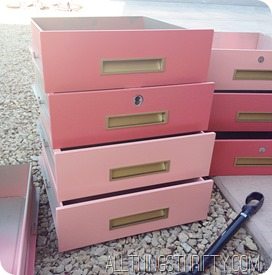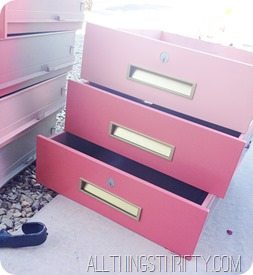 The crazy thing!?! I actually sold them at the Hoard Sale after all!!! WHA…..!?!? Just wait until you see what I found to put in the spot instead!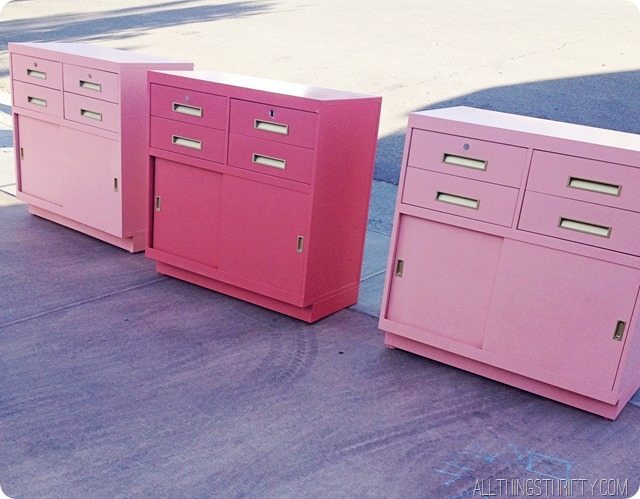 I wish I would have A, took better pictures of these, and B, kept just ONE for myself.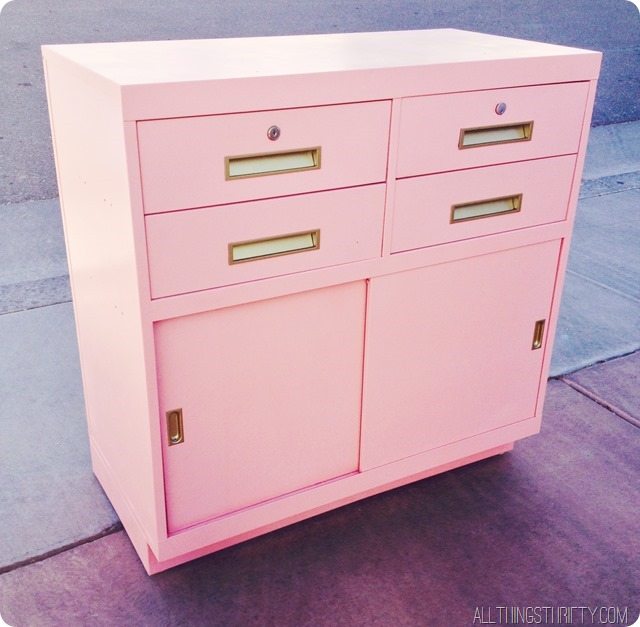 If you are one of the lucky three that bought these darling cabinets, PLEASE send me pictures of them in your rooms! I want to see!
Becci from Little Nugget Republic bought one and I am sooo excited for her!! You can see the cute peach color better in her photo: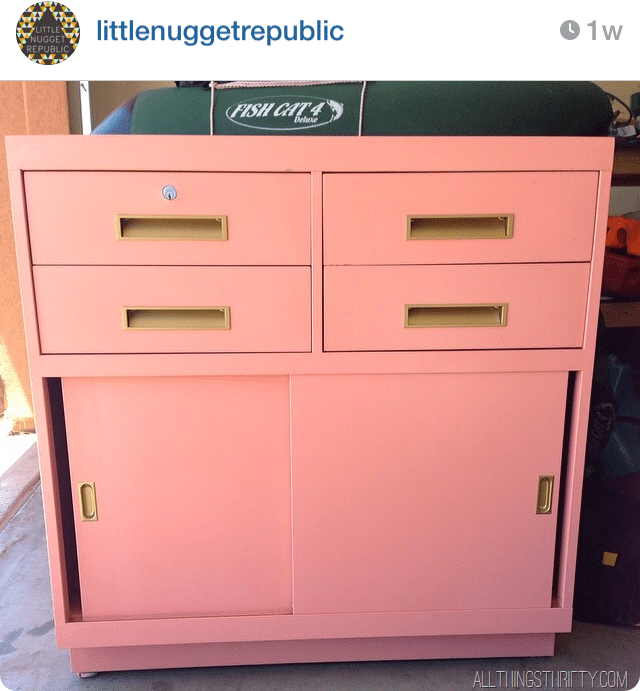 xoxo,
Hope you had a great weekend!
-Brooke