Hello!
Fancy Farmgirls here!
Spring is in the air,
which means yard sales, which means deals too good to say no to,
which means hiding the "deals" from your husband because he's sooo over the "deals",
which means gratitude for the Fancy Farmgirl barn which he never enters, so our diamonds in the rough can await their new life.
What he don't know, don't hurt him!;)
So, ya, when I saw a set of these for $5 bucks a pop, I stewed and tried to resist but I've never been known for my strong willpower when it comes to furniture.;)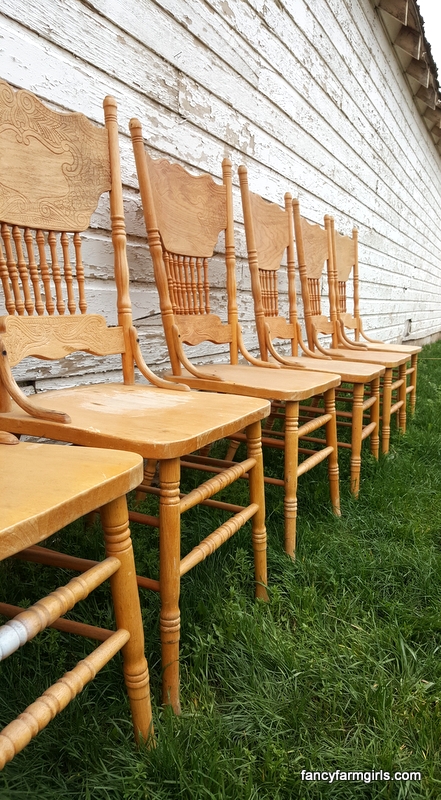 These can be a bit time consuming to paint with all their spindles and legs, so we're going the easy route with spray paint.
Quick and efficient is the name of the game.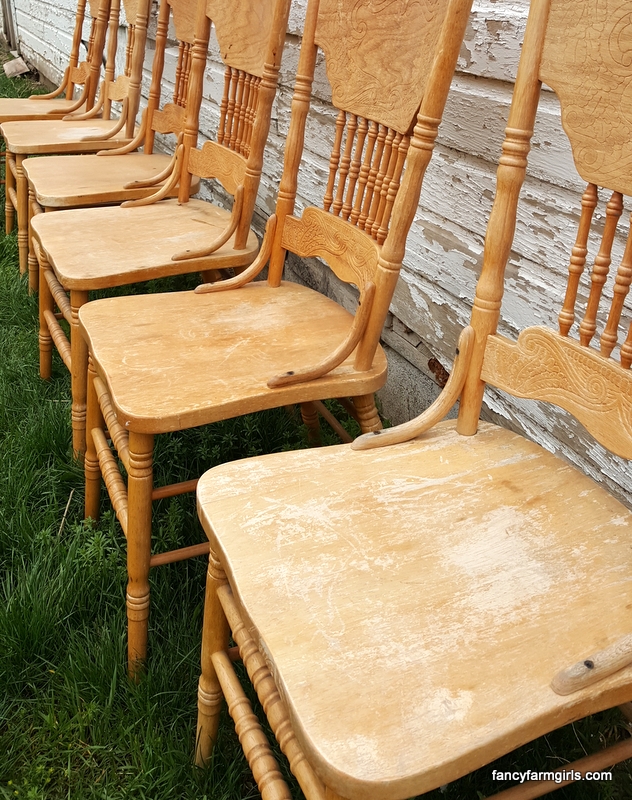 And for those who find it painful to see wood painted,
as you can see they were definitely in need.
But I'm guessing if your here, you have very few qualms about painting furniture.;)
We could have gone the expected route and painted them all a matching color,
but hey, it's spring and we're feeling cheerful and bright!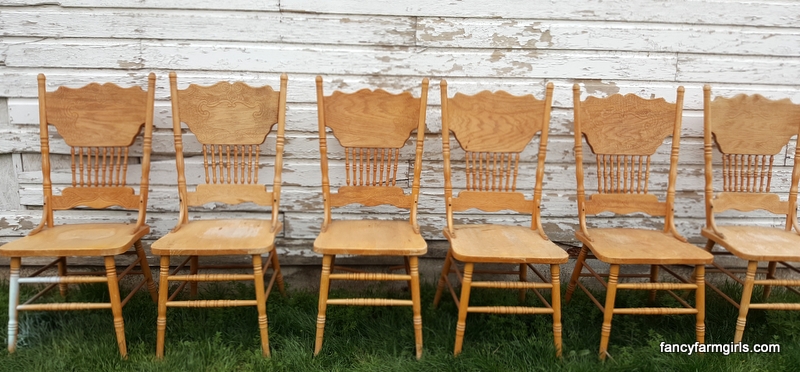 Can't decide on a fun color?
Paint them all!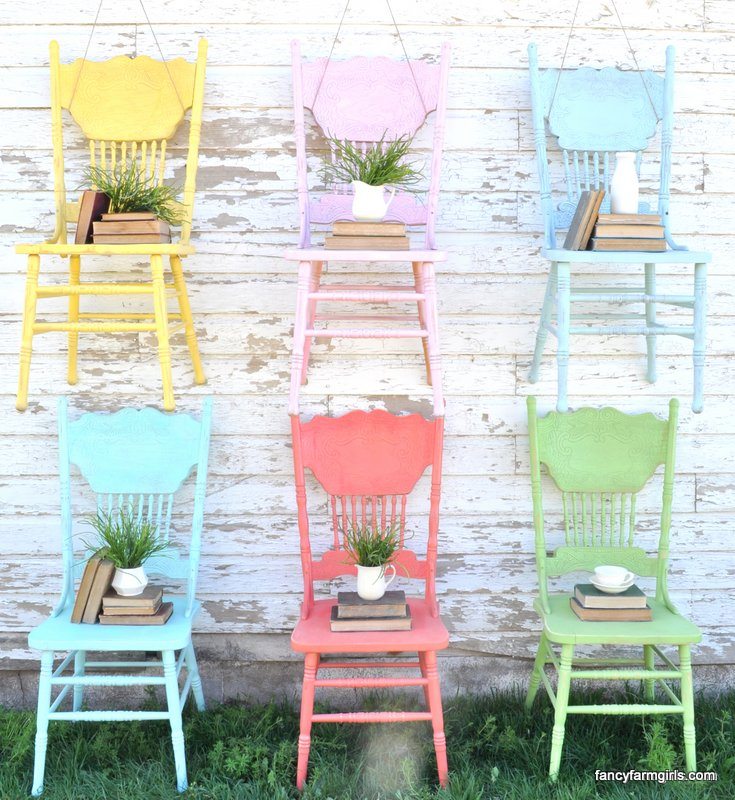 So much more cheerful and fun than matchy matchy, don't you agree?!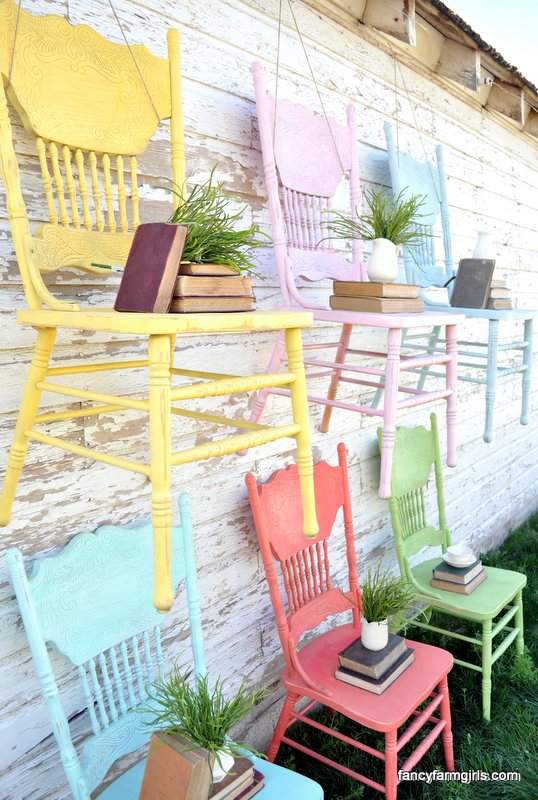 One can of spray paint per chair and we had these all done in under an hour!
And I'm kind of in love.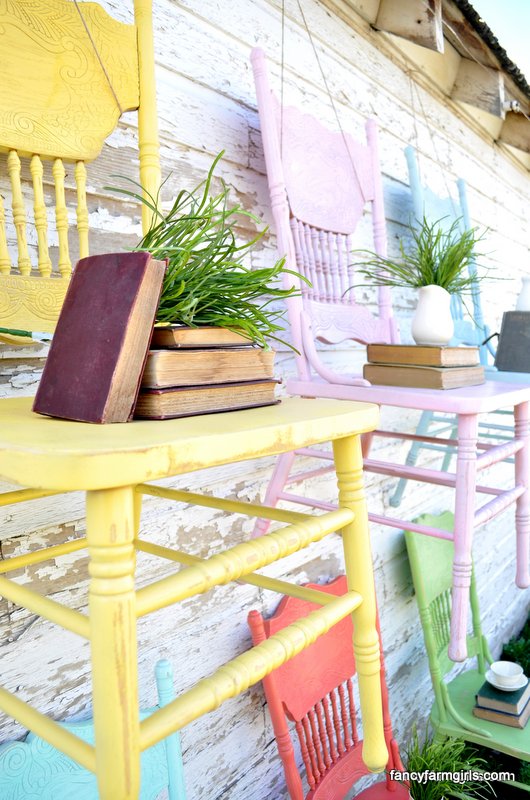 Did some light distressing and these updated chairs are ready to be used in any part of the house.
But I'm really liking them hanging on the barn wall.;)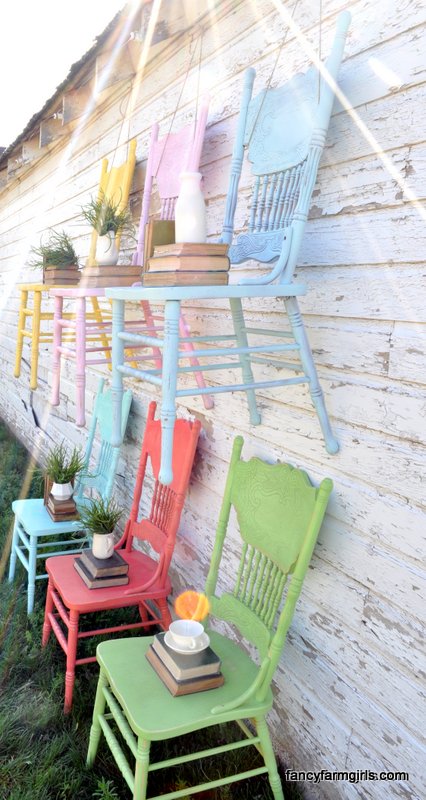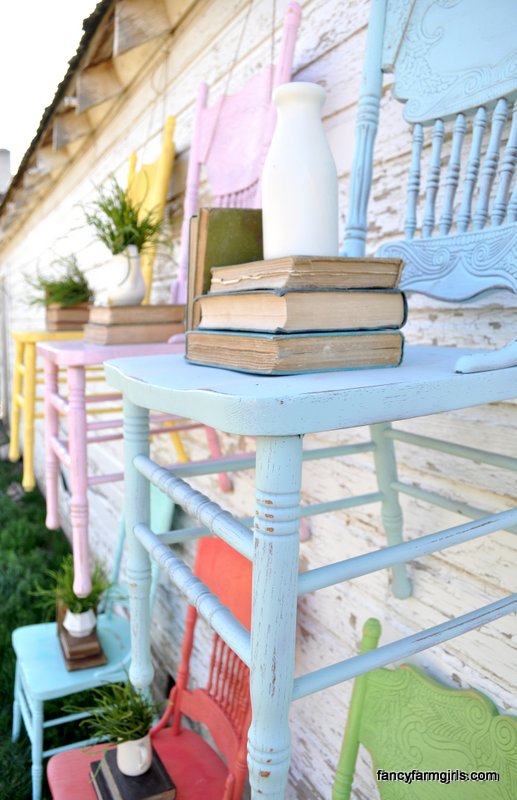 We love spray paint!
And Rustoleum is one of our favorite brands,
so we thought we'd give you a run down on some of their fun spring colors to choose from,
in case you need to freshen up any yard sale treasures yourself.;)
And in no order of importance, except that yellow is hands down my favorite color we present to you: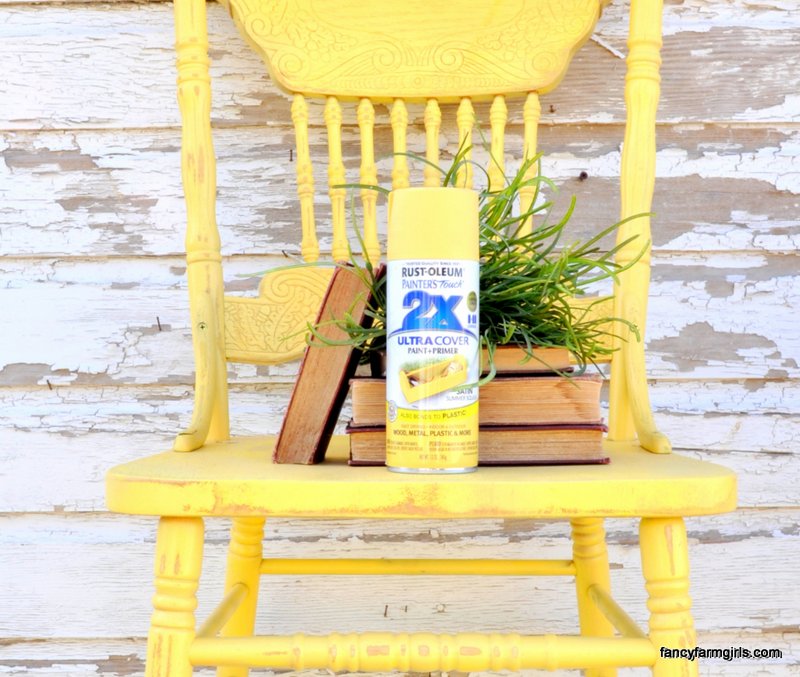 "Summer Squash"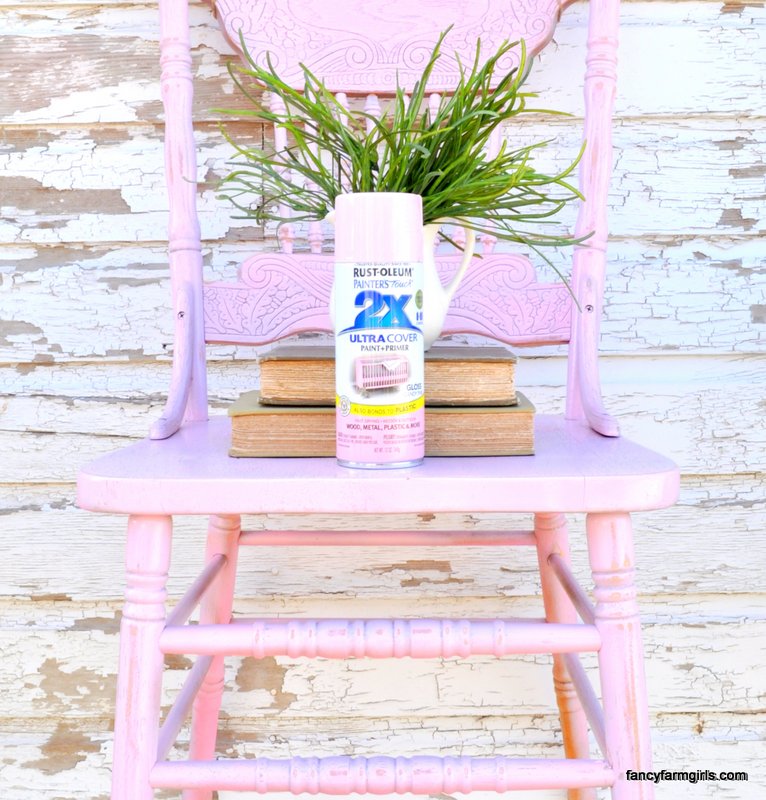 "Sweet Pea"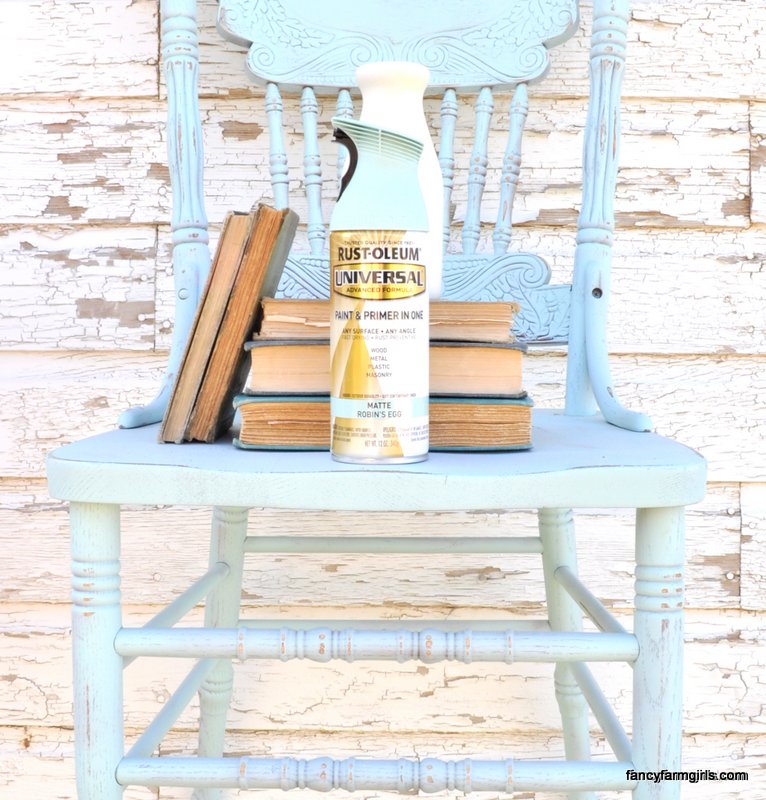 "Robins Egg"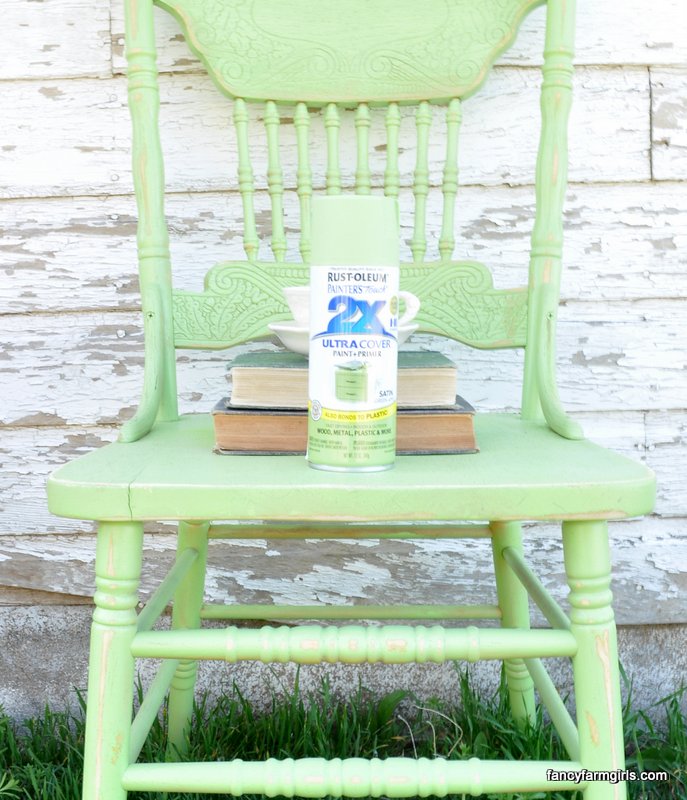 "Green Apple"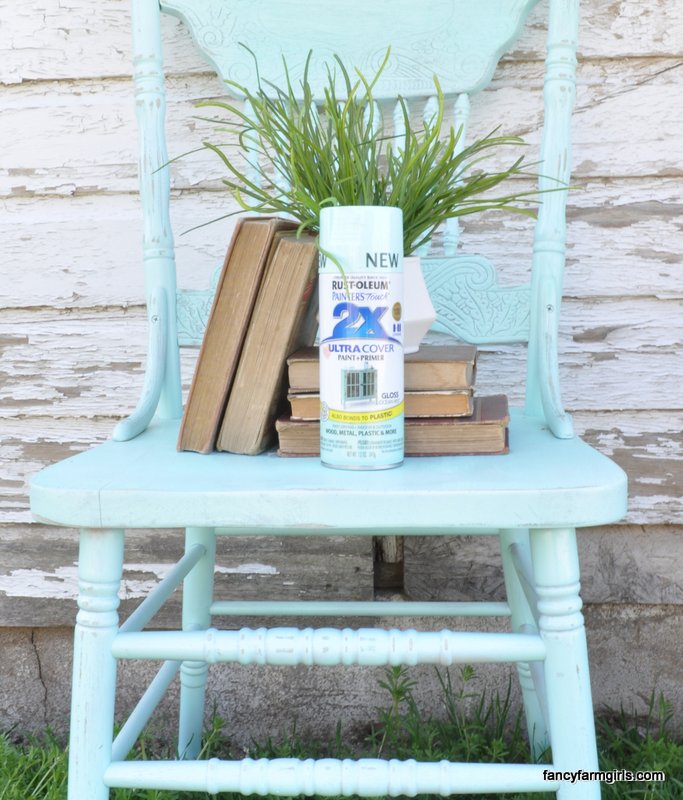 "Ocean Mist"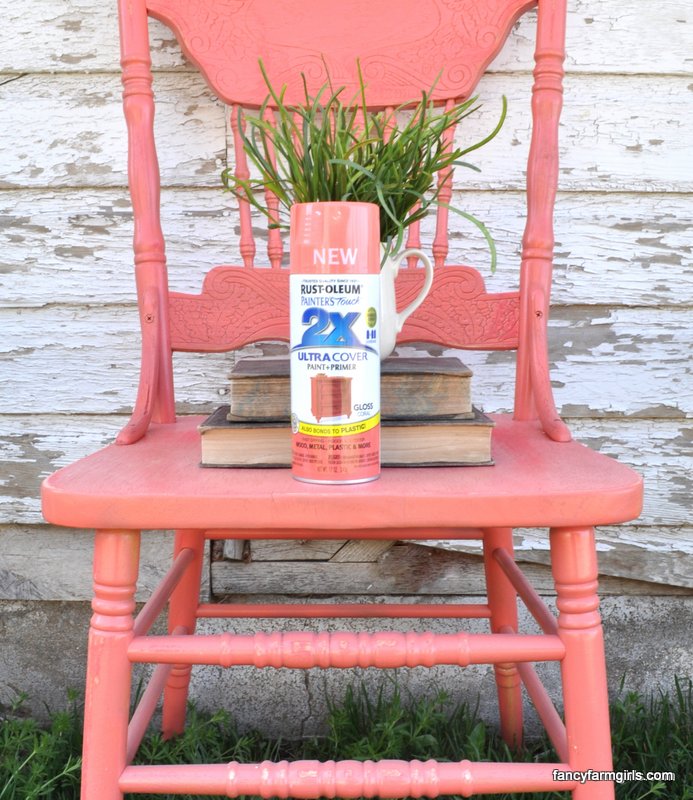 and
"Coral"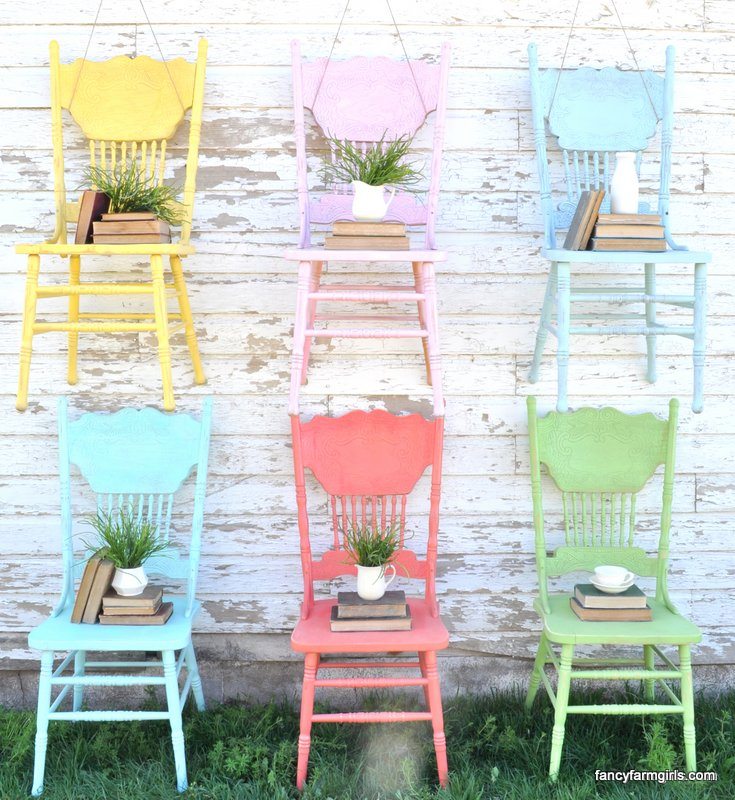 And Perfection!
One hour, one can of spray paint, one cheerful chair collection.
See more Fancy Farmgirls painting projects
or visit the paint transformation of the Farmhouse kitchen HERE
You can follow us most days on Instagram HERE
or Facebook HERE