Hi Guys! Fancy Farmgirls Here!
Looking for that perfect fun pop of coral?
We think we've got it!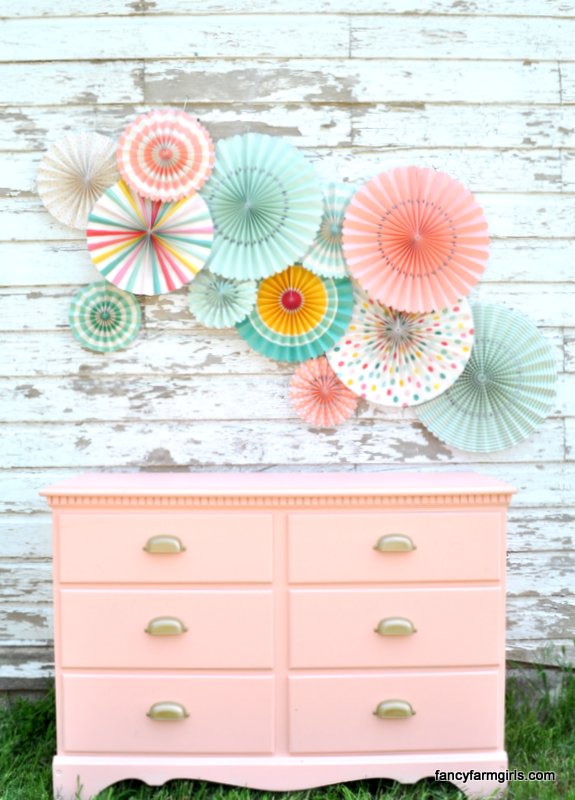 This dresser was acquired years ago at a yard sale.
It was your typical beat up white dresser with 80's stenciling to boot.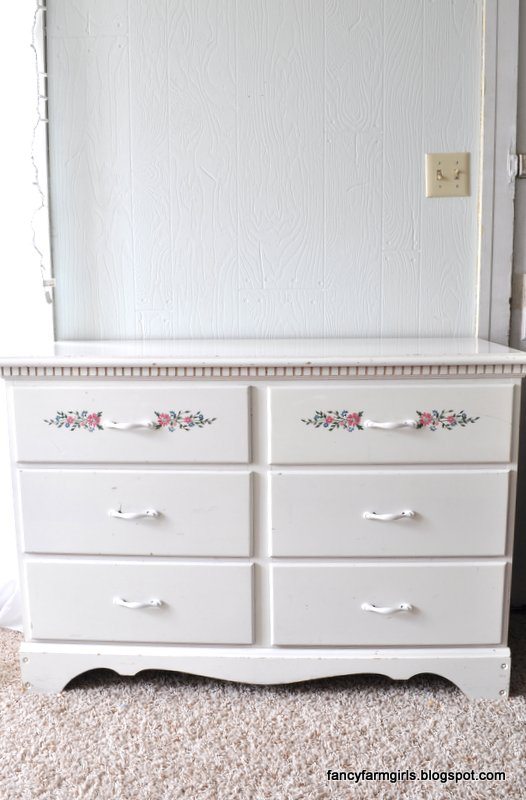 Although it wasn't too overly obnoxious,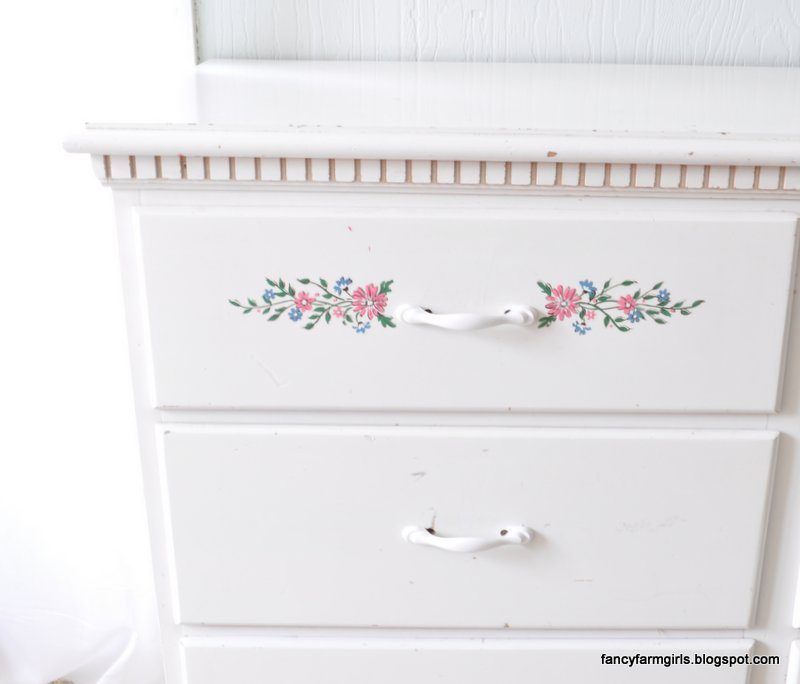 The flower stencil wasn't me, and the previous owner had changed out the hardware with pulls that didn't fit.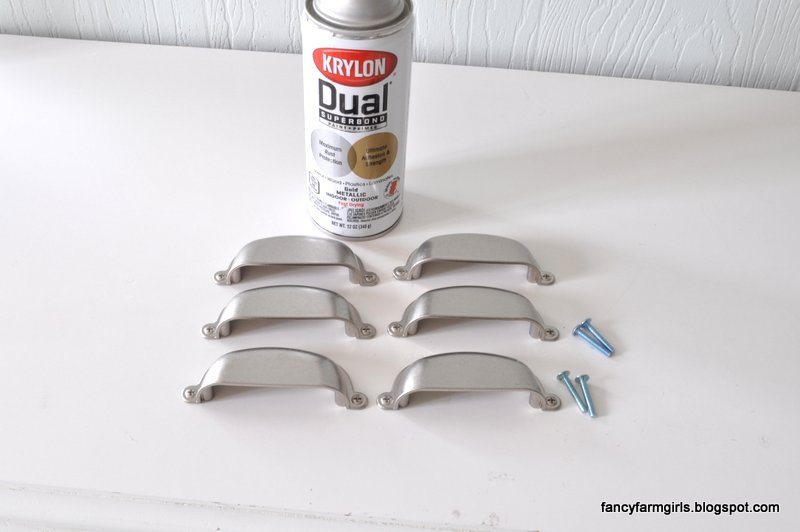 It finally received a makeover for our little girls farmhouse bedroom makeover.
The dated hardware was swapped out and silver pulls were spray painted a muted gold to match the décor of the room. This is a great way to get the gold color without the added price that gold toned pulls can run.
And then it was given a fresh coat of this fun coral color.
Coral can be a little tricky.
It can get, too orange, too pink, too harsh.
This one is juuust right.
A reason to celebrate.
And how fun, cute, and easy are these party fans for doing just that!
Party fans from My Mind's Eye
The Paint color we used was Valspar's "Fuzzy Peach" mixed 1/2,
which means, half the saturation of the color on the paint swatch.
(The guy at the paint counter will know what this means.):)
We mixed in a little BB Frosch chalk paint powder to avoid any sanding. This allows you to turn your existing paint into chalk paint! Genius!
The color gives such a fun pop to any space it's in!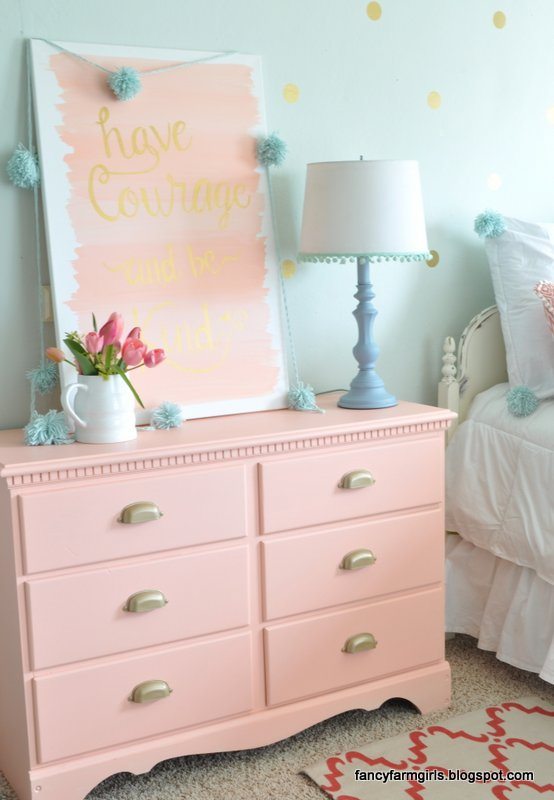 It made its first debut HERE in our little girls bedroom makeover.
You can find more furniture makeovers
(Where Marg transformed this hutch she found for $8!)
You've got to see the before, (there's a reason they priced it so low)!
Or a $4 dollar dresser makeover HERE
You can find us at our blog Fancy Farmgirls
or
Instagram (where we are most days)
and Facebook