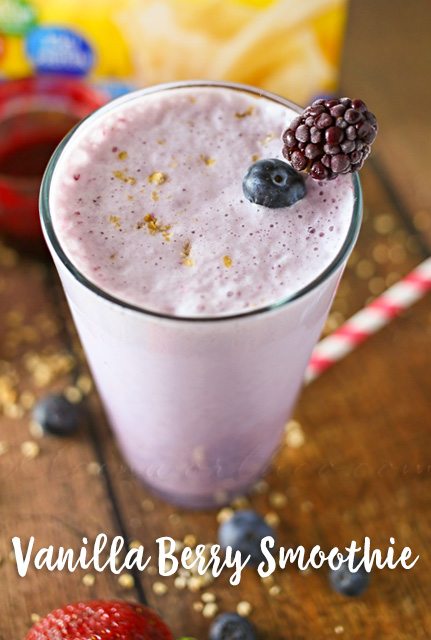 Hi All! It's Gina from Kleinworth & Co. Whew- the holidays are almost behind us. Wow, it's been a whirlwind of a year. Are you ready for 2017? I know I am & I'm super ready to jump into my January smoothie routine. What's your favorite thing to have for breakfast? I love starting the day off with an awesome, nutrient packed smoothie that keeps me going all day long. I especially love ones loaded with vanilla & berries like this Vanilla Berry Smoothie because it makes me feel like I'm having a milkshake instead of something healthy. I don't know about you, but I'm far more likely to succeed at sticking with a new program or routine if I don't feel forced to do it. So adding things I really love & look forward to is a great way to keep me on track.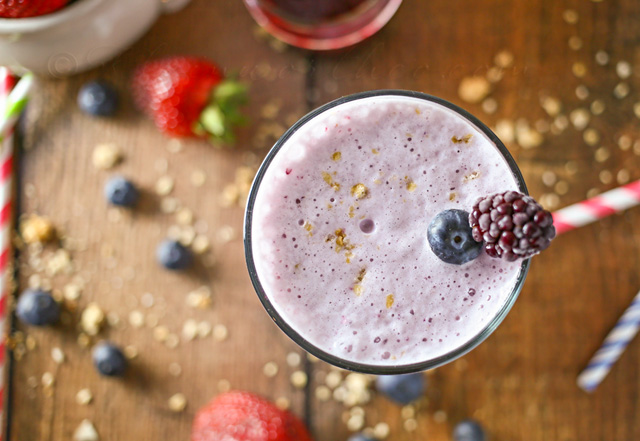 I used to start my day by going down & grabbing a cup of coffee & heading straight to the office. After burning out from the hectic schedule of the holidays, I was so ready to shake things up. So I have started a new schedule. Now when I get up I grab my water bottle & head down to the treadmill first thing. I love kicking off my day with an adrenaline rush from a quick jog & some news. When I'm done I love to whip up one of these & then head up to the office to get to work. It's been so much better for me & I hope I can stay on this track through the year. It's really helping me feel like I have more of a work/life balance & I really needed that.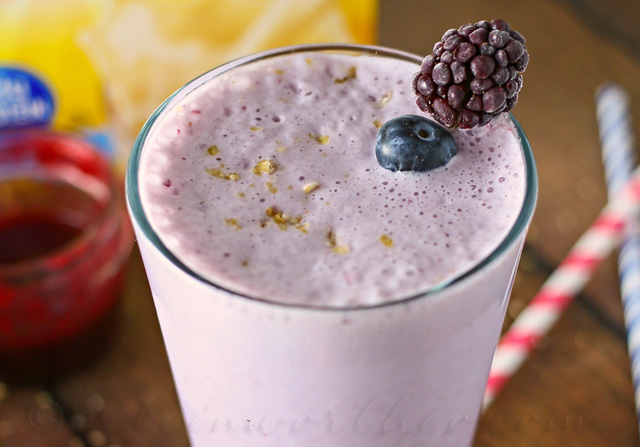 Perfect way to kick start your day in a delicious way!
Ingredients
1 pkt Carnation Breakfast Essentials Vanilla
1 small banana
3/4 cup cold milk
1/4 cup ice
2 tbsp raw honey
1/2 cup blackberries
Top with granola & extra berries
Instructions
Combine all ingredients except granola in blender & blend for approx 30-60 seconds.
Serve immediately & garnished with granola & extra berries
http://www.allthingsthrifty.com/2016/12/vanilla-berry-smoothie.html
Thank you so much for spending some time with me today. See you next time!
Looking for more great breakfast ideas?