Hi!
Fancy Farmgirls here.
It's January which always gives us the "throw it all away" bug!
You too?
We've been purging and organizing with the rest of you but we're also having some Ah Ha! moments over here.
In the past, we've always approached organizing as the first step and then plan to move onto the cutesy stuff.
Problem is, we're blessed with the "hot mess" gene and organizing is NOT a natural skill to us so by the time we tackle that side of it……..
Well, we never do!
But decorating? That's our passion and what we really would rather be doing anyhow!
So I'm going at it backwards this year and decorating first and finding that the organizing and de-cluttering naturally follows because when I love my space, then I naturally do those tasks to keep it looking like I want.
No rocket science here, but just a different approach for those who are "organizationally challenged" as we are. 🙂
First redo, the boys room.
No before pics here, but we had blue walls, random artwork here there and everywhere and LOTS of stuff on every surface!
And my main complaint:
It was dark! The dark wall color sucked the sunlight from the room.
My game plan:
Light and bright walls.
Simply White, by Sherwin Williams which Liz used in her new farmhouse Here
Boys game plan:
Darker blue, red, or black
My Strategy to win my way:
Call it bribery, call it a controlling mother.
I call it winning!
They would get the zip up bedding they had been coveting IF momma gets her light and bright room.
Deal!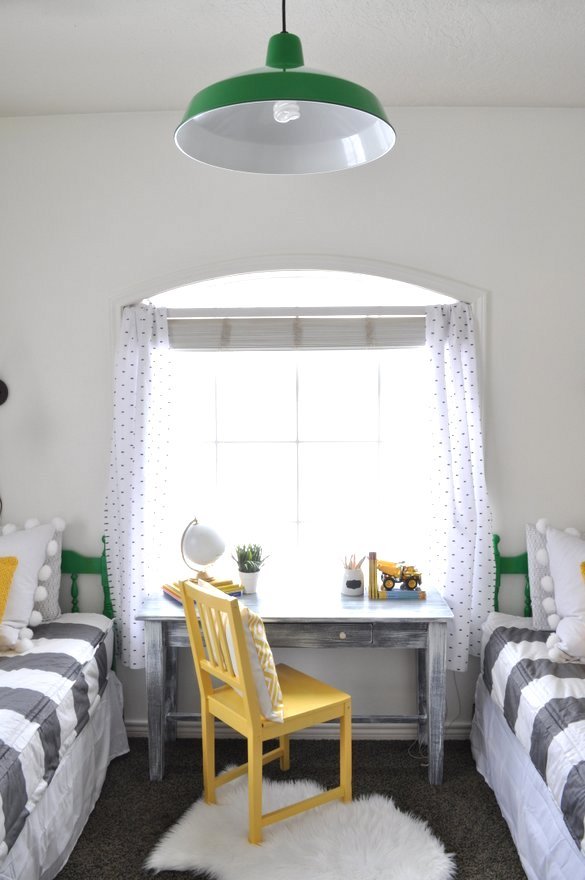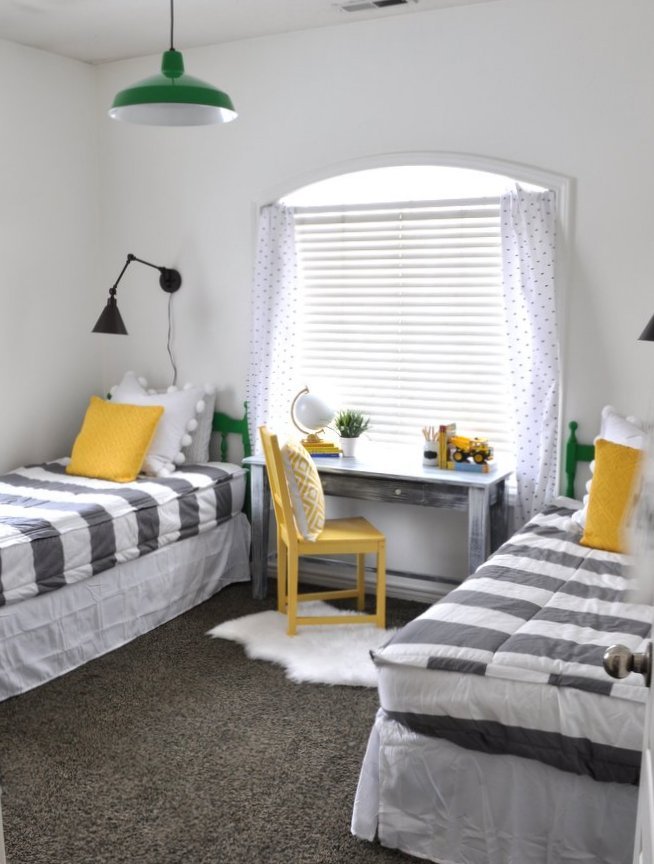 The boys love this bedding and this momma loves this bedding! Life simplified.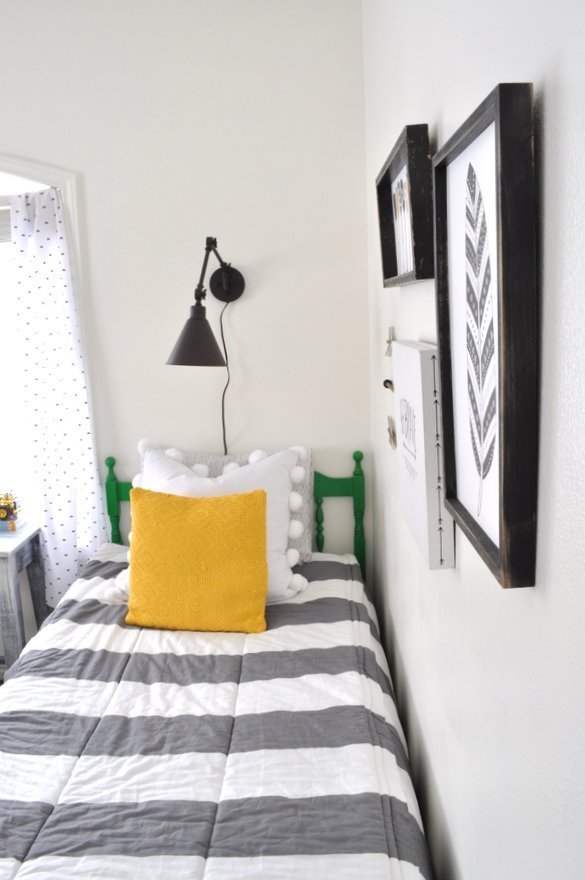 I love that their beds can be up against a wall and no struggling to make the bed each morning. Zip and go!
The walls went white and immediately the room felt more airy.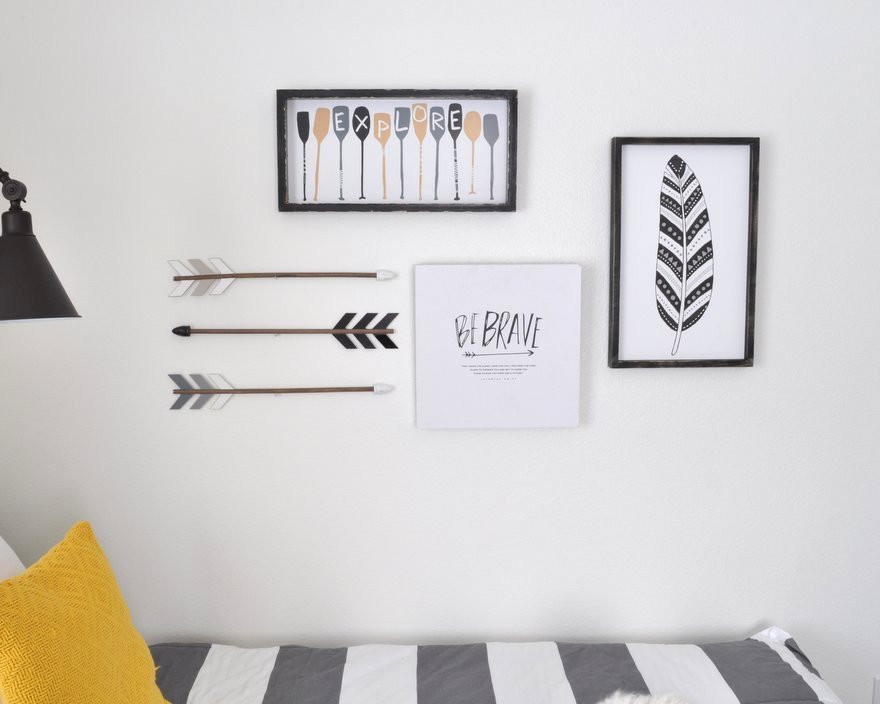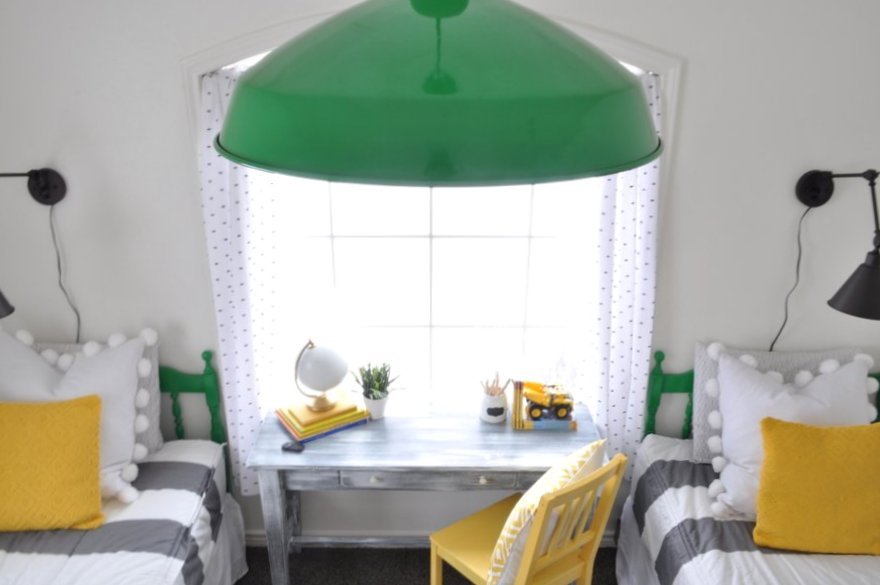 Pops of yellow and grass green add enough zip to keep it lively.
"Bear" the mighty guard dog is enjoying the new space as well.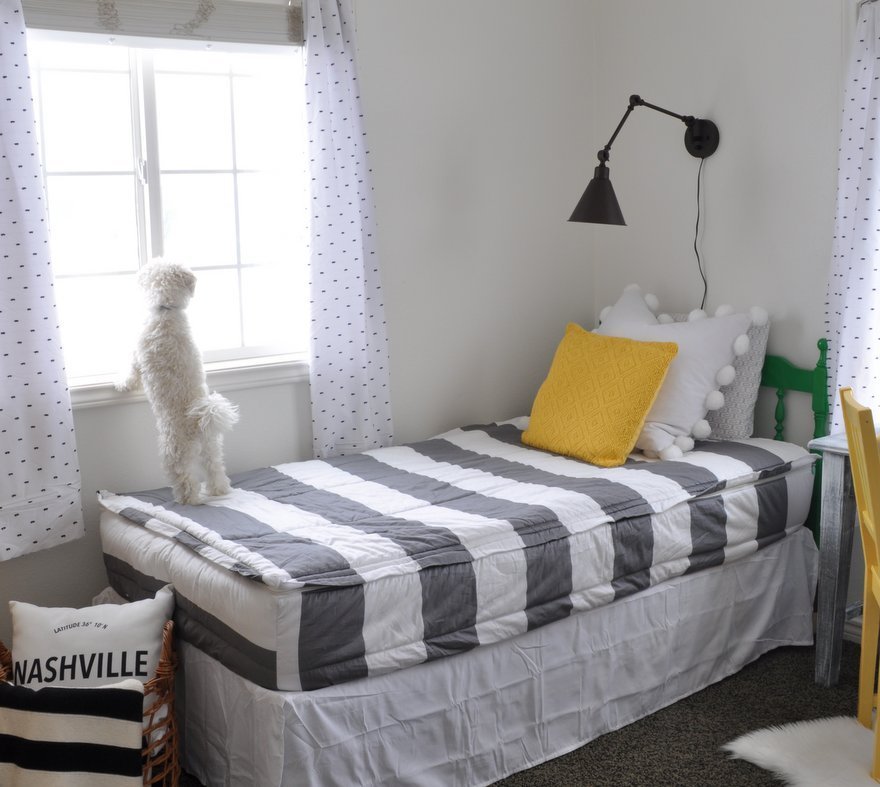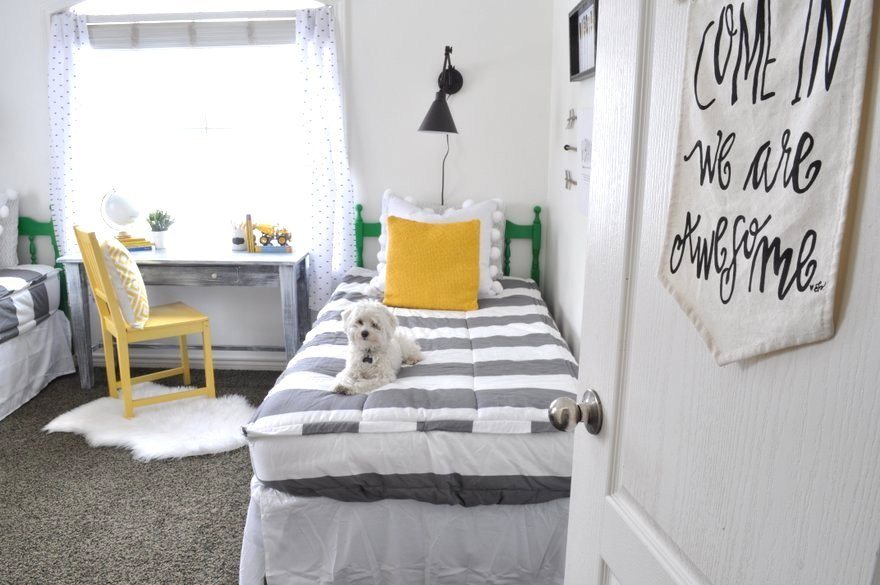 "We are Awesome Banner" found Here
They ARE pretty awesome and I think it's only fair that people be forewarned.
Plug in sconces went above the bed and are so convenient for bedtime reading. I got these for a STEAL and no electrician needed.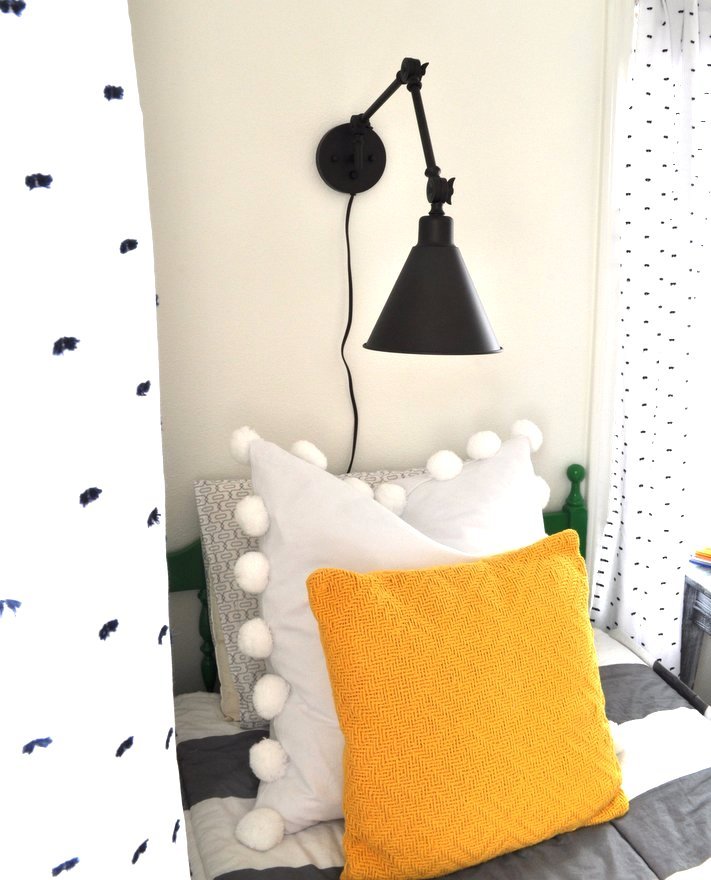 Visit Here for light details.
It's been so cute to watch my boys take ownership and pride in their room. The momma nagging has definitely declined because they willingly keep the space neat and tidy.
(for now) 😉
When you're happy with how your space feels, the cleaning and organizing follow so much more naturally.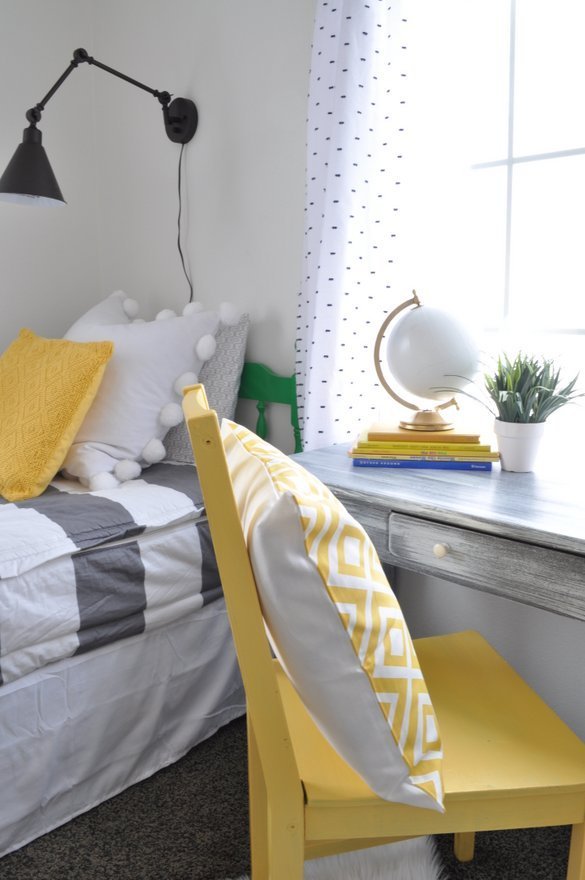 Desk was painted grey and then dry brushed white.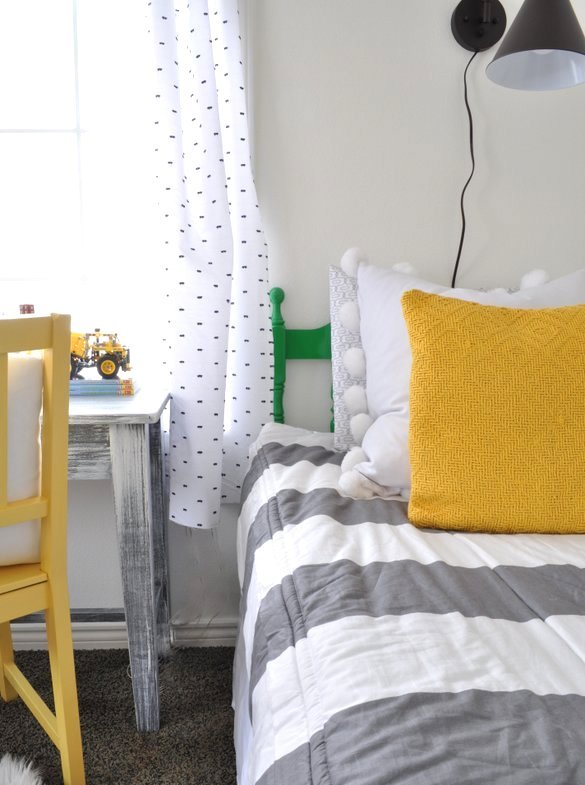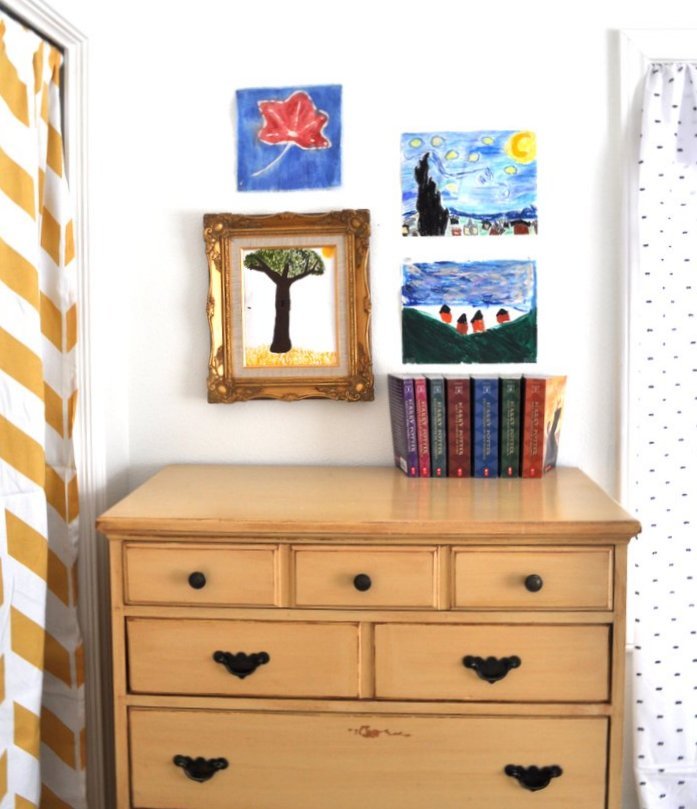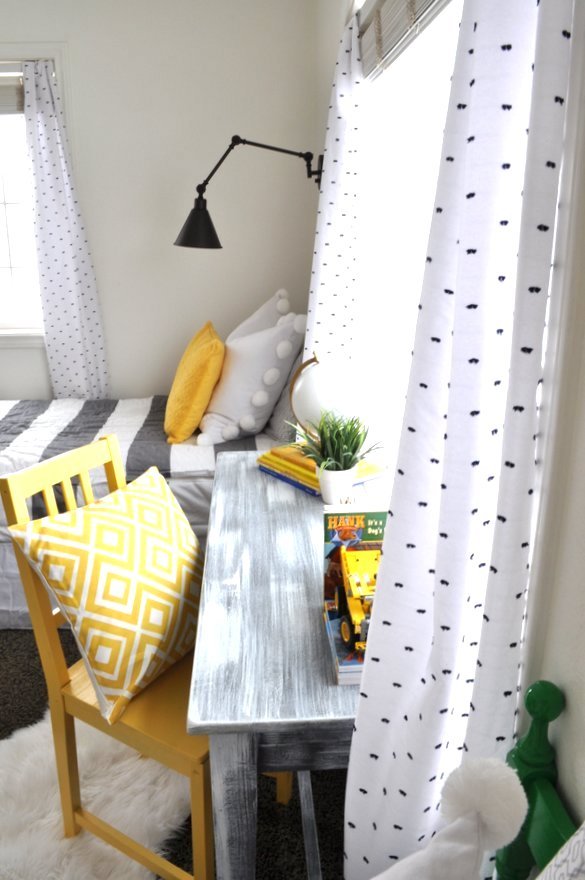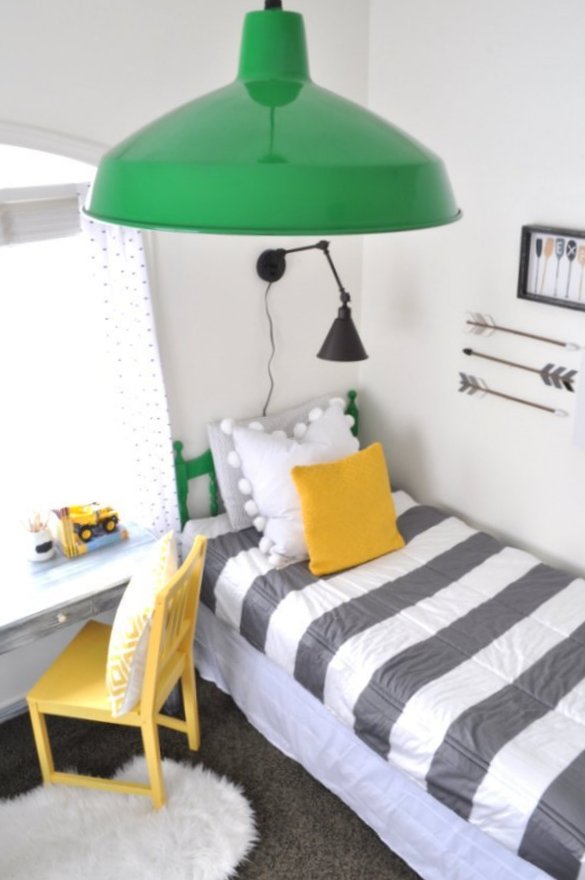 The farmhouse pendant came green,
but the wrong color of green.
Can you spray paint in -4 degrees? I guess so, because that's what I did! I just rushed it indoors to dry immediately after spraying. (Not recommended) 😉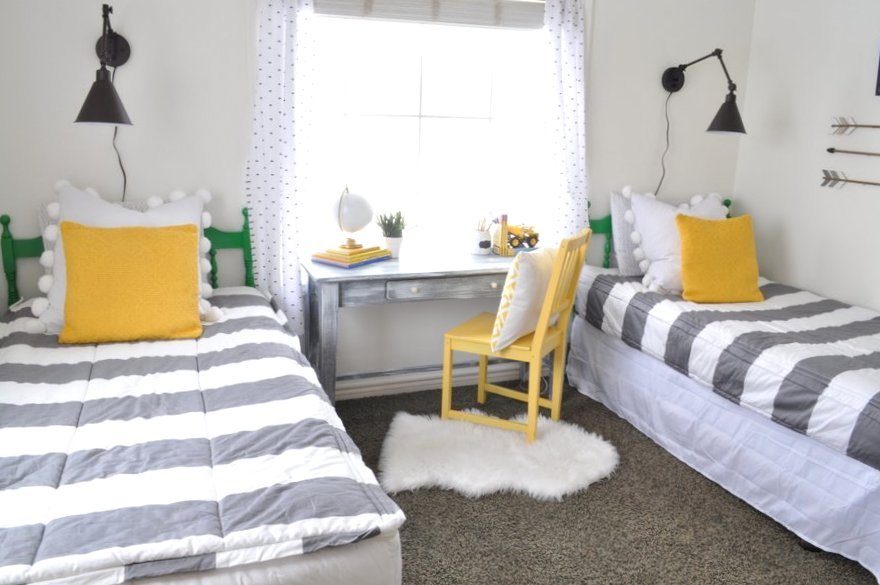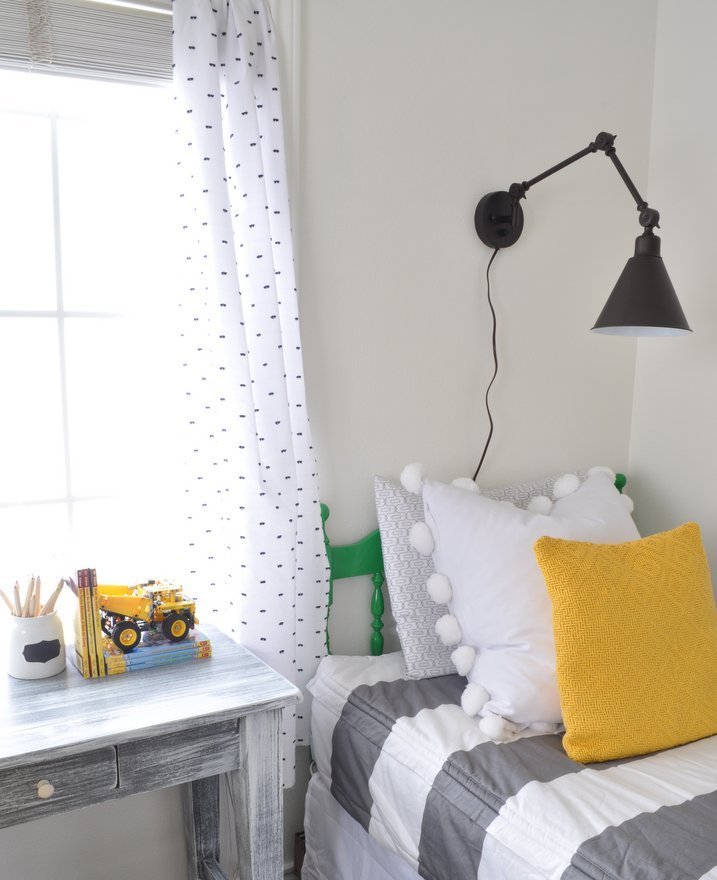 I'm sold on this so far and I'm off to decorate!
See more of our decorating adventures at Fancy Farmgirls!
or our little girl's bedroom re do Here
Follow us daily on Instagram Here.