This is a sponsored post written by me on behalf of The Clorox Company for IZEA. All opinions are 100% mine.
Guys. No, GALS. Sometimes, we need to remind each other that we care. Girl-time rejuvenates the soul. So, I have a challenge. Let's drop off a surprise to a few of our "gals" over the next two weeks. I have the perfect idea just for you, and I even have a free printable tag to make it super duper easy.
The only other assignment is pretty enjoyable too:
GO TO TARGET, and use this deal on the Cartwheel app.
Now that's an assignment I can get an A on.
Head to Target, grab a few things while you are there, and your surprise Galentine gift will be perfect.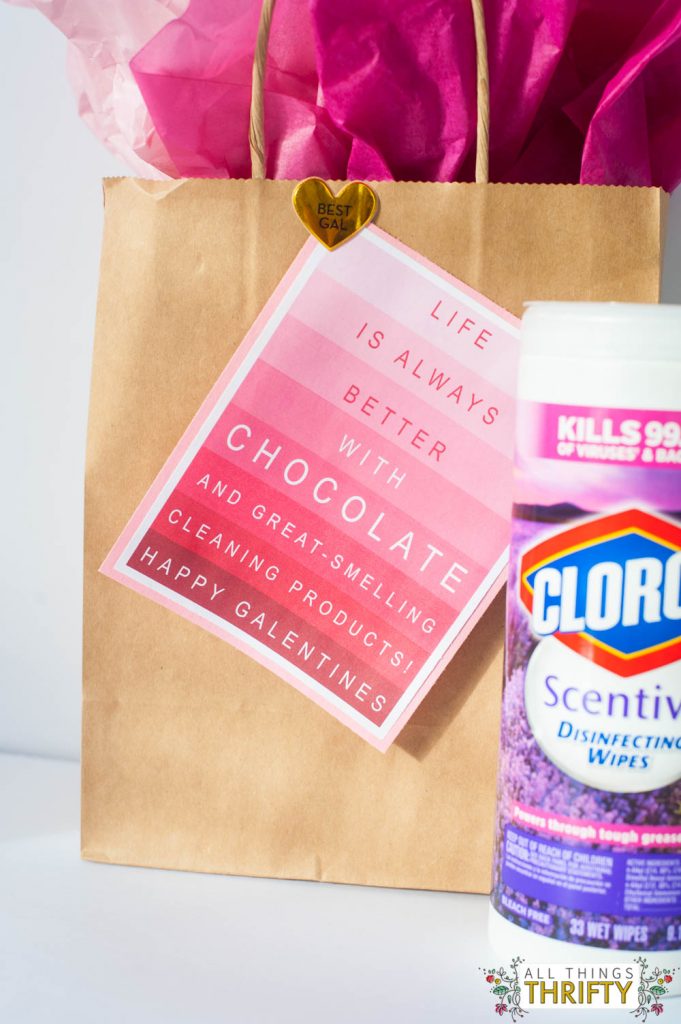 It is like we are shopping for the good of others, literally. I think I tricked you into going to Target. It seems like a pretty perfect idea, right? Tell your husband I told you to do it. I'll take full responsibility.
Here's the truth, I think sometimes the weeks leading up to Valentine's day can be extra hard for a few different reasons:
1. Some of our "gals" may be lacking the amount of romance that they desire.
2. It's Wintertime, and the lack of sunshine puts us in the dumps sometimes.
3. The holidays were just a month or so ago, and we kinda gained weight, so we feel gross.
4. We had BIG expectations for ourselves for our New Years Resolutions, and we just realized that we forgot to start, or we didn't last very long on our goals, or we aren't doing as well as we want to.
5. Our houses are dirty because our kids are stuck inside all the time.
6. etc. etc. etc…..
So, hopefully you will agree that February is a month that needs some CHEER, some LOVE, some SURPRISE, and some GALENTINES SPIRIT.
Here's your shopping list: Chocolate, some pink tissue paper, and some of these yummy smelling Scentiva wipes, to will help us want to clean our houses.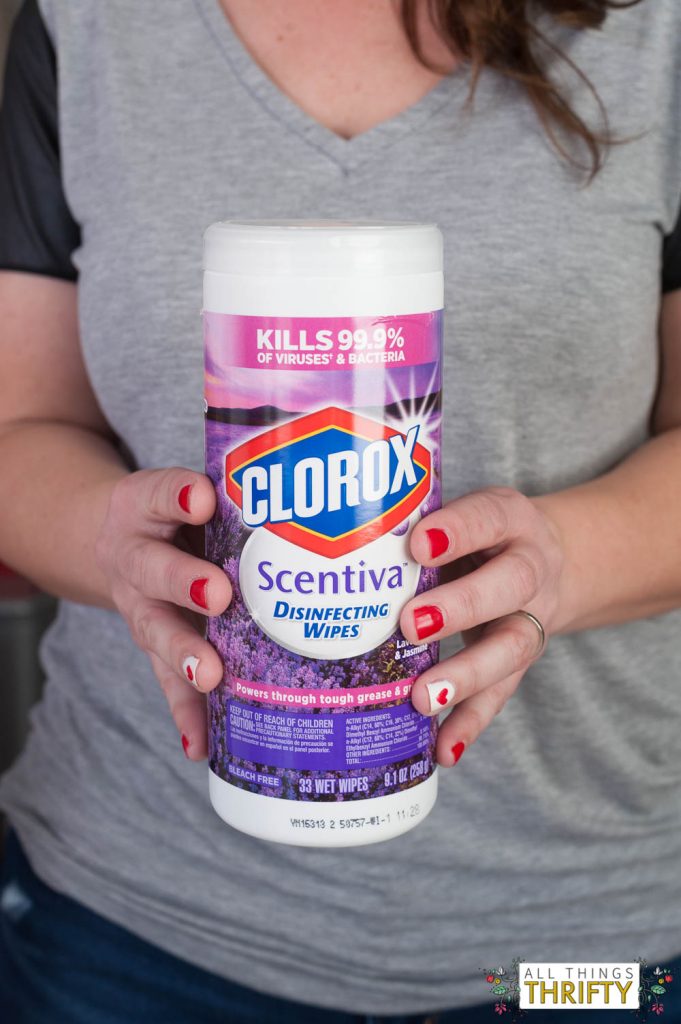 They smell REALLY really good! I got both scents for myself because I couldn't decide which one I wanted. There are two to choose from, Hawaiian Sunshine and Tuscan Lavender and Jasmine.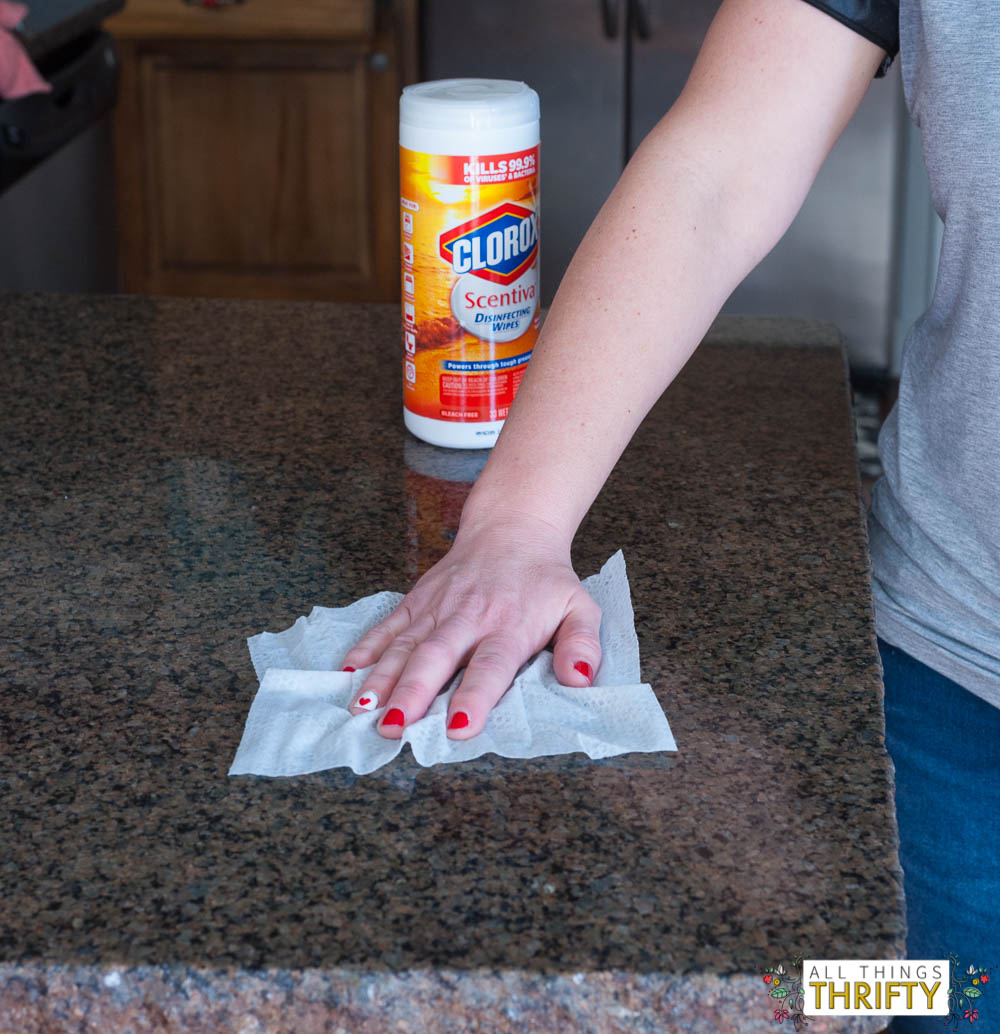 Really, it's just an excuse to let the gals around you know that you are thinking of them.
To make it super easy for you, I designed a free printable tag for you.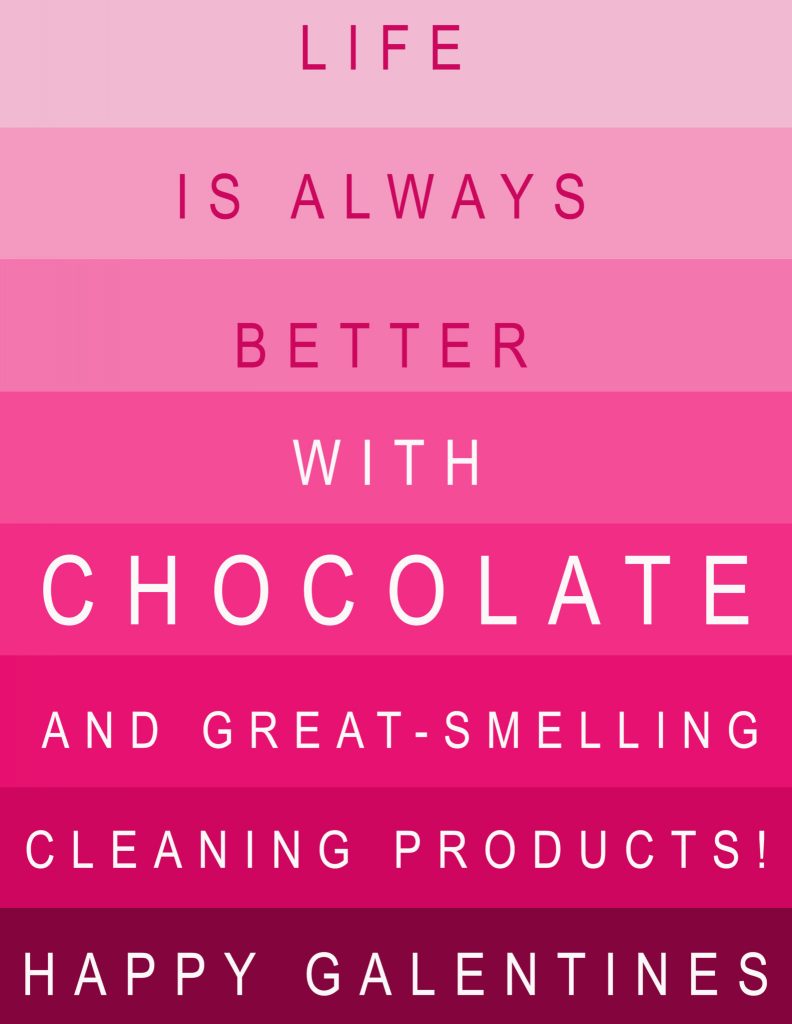 All you need to do is click HERE, download, and print the tag. Because let's be honest. If you show up with chocolate and Scentiva wipes, your friends are gonna look at you like you are loco. The tag ties it all together.
Throw it all into a cute gift bag, and give it to a friend or two. Tell me you wouldn't smile if someone showed up on your doorstep with this fun gift.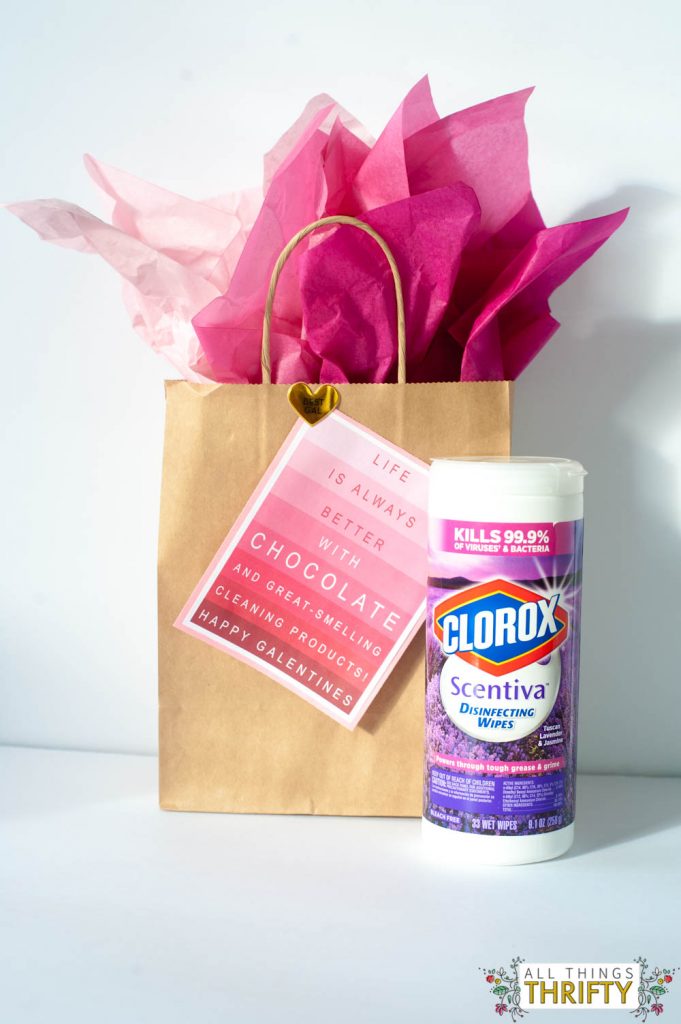 It is a home run in my book.
Let me know what your gals' reaction was to their surprise! I can't wait to take mine.
xoxo,
Brooke