Hello!
Marg and Liz, the Fancy Farmgirls here.
January found us doing the great purge but also going about it a little different this year.
We're decorating first and letting the purging and organizing follow.
Play first, then work!
January we started off re-doing the boys bedroom. We shared that with you HERE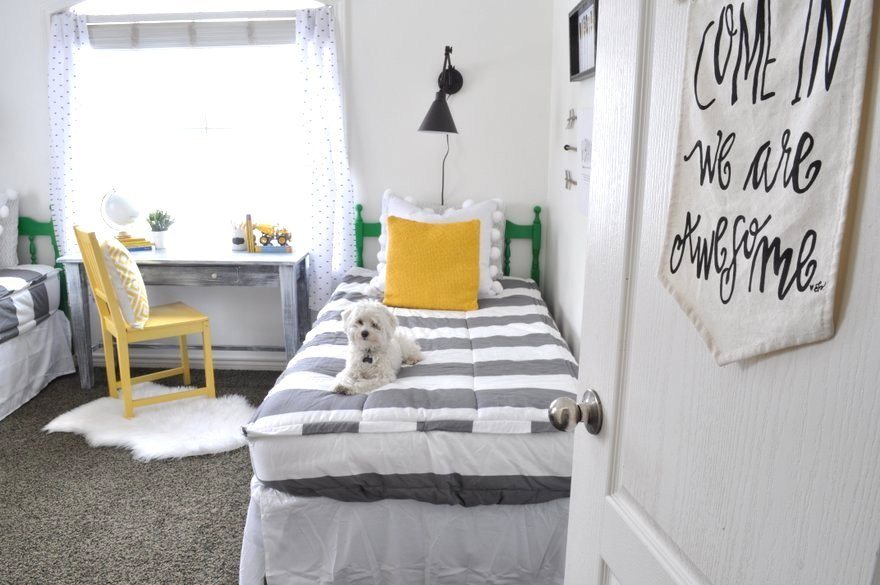 and were moving on next to the girls room.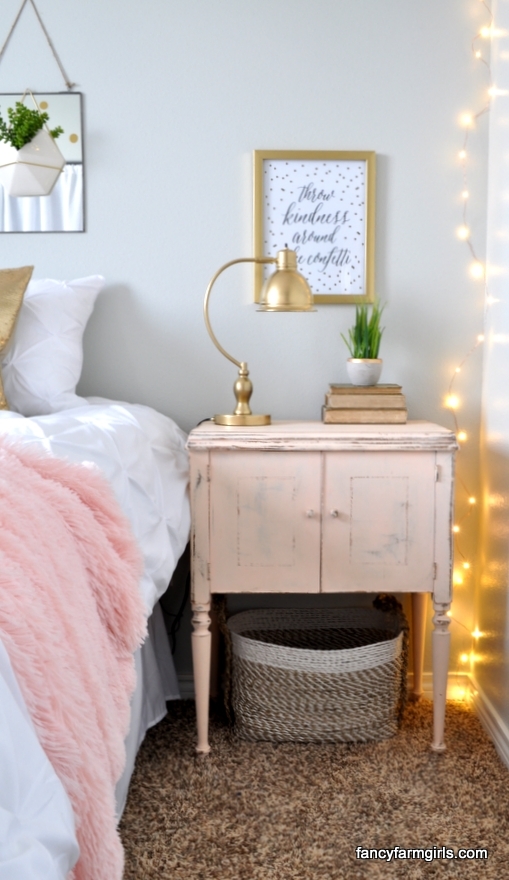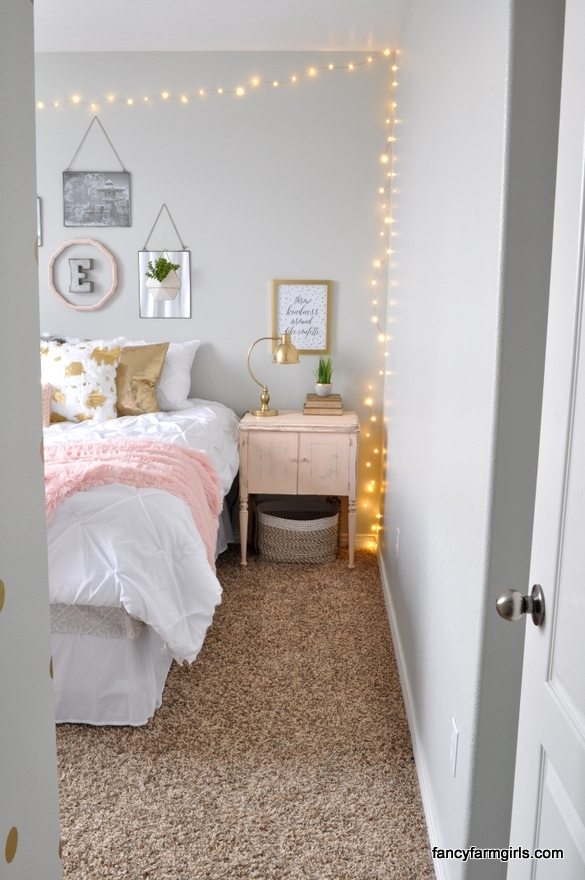 Lighter and brighter was once again the goal.
This is a basement bedroom so the walls needed to be lightened up.
Once again, bad, bad blogger with no "before" pics for you.
Picture a contractor handing a six year old a paint deck and letting her choose ANY color she wanted.
VERY bright blue it was!
We toned it down while still keeping it light using
Benjamin Moore "Gray Owl".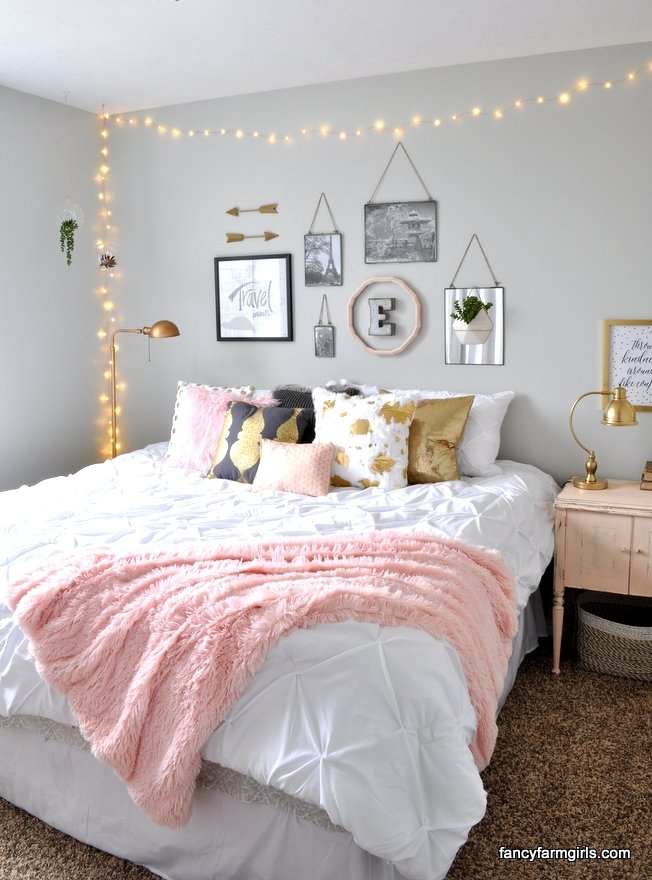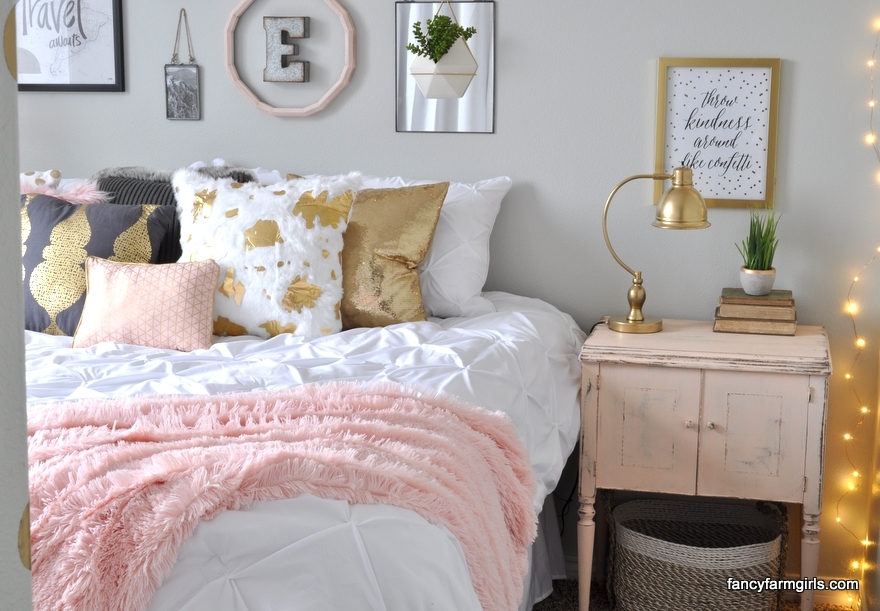 This six year old girl is now an opinionated 15 year old so we went round and round on this trying to both come out happy.
And in full disclosure, as soon as we were done taking the pics. she proceeded to take down several things claiming it looked
"too Fancyfarmgirl-ish" Ha!
#notafan
Her demands were: travel pics, fairy lights and not too much pink.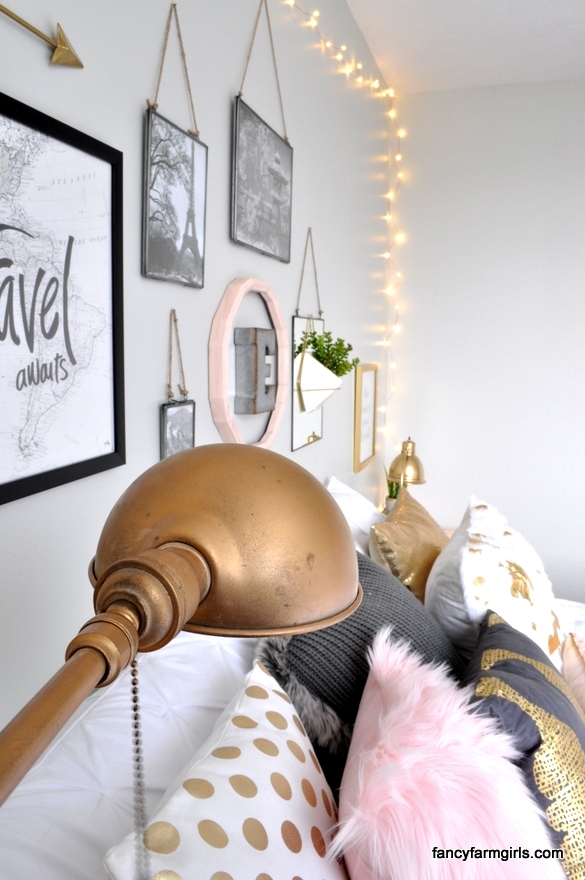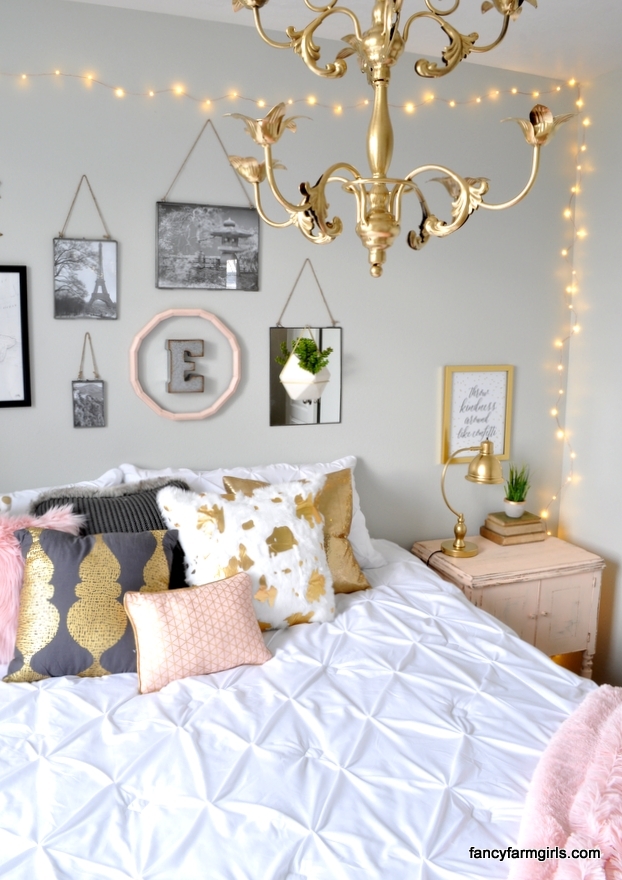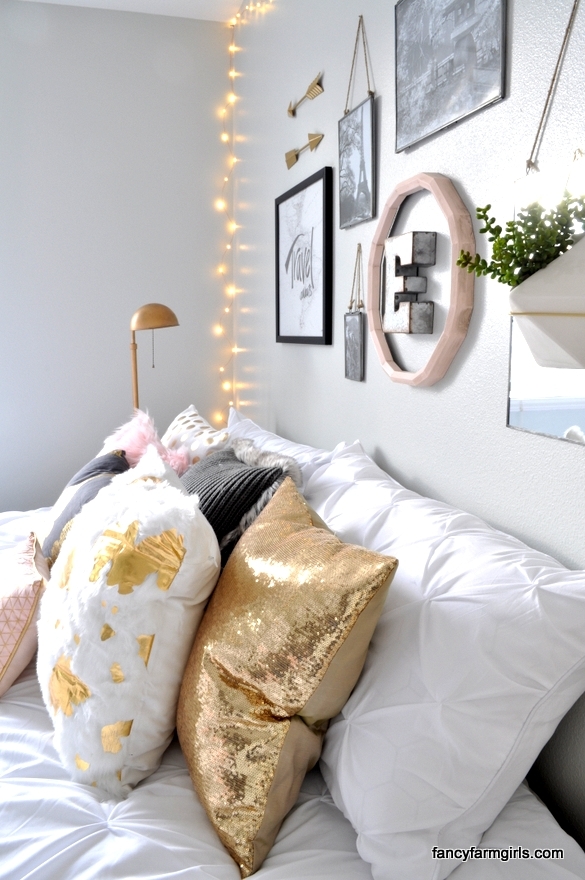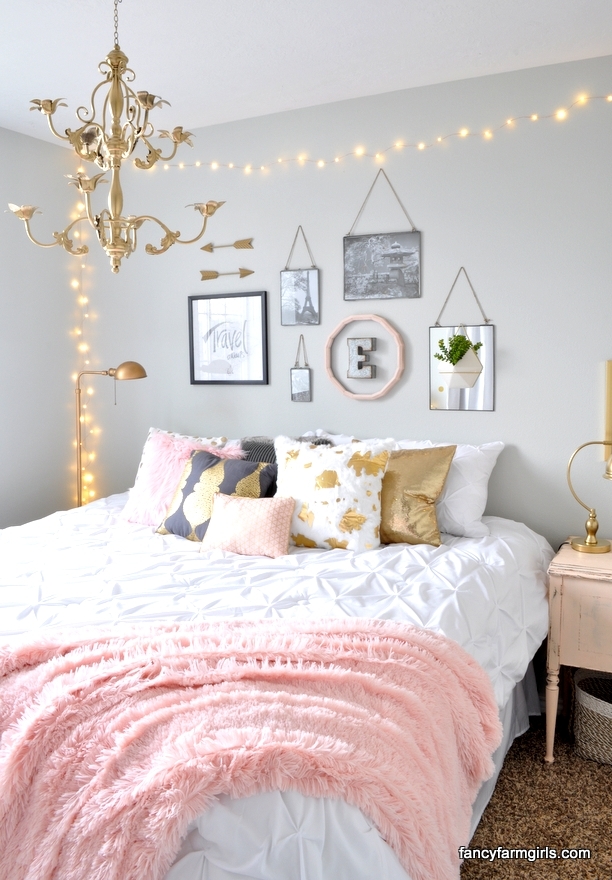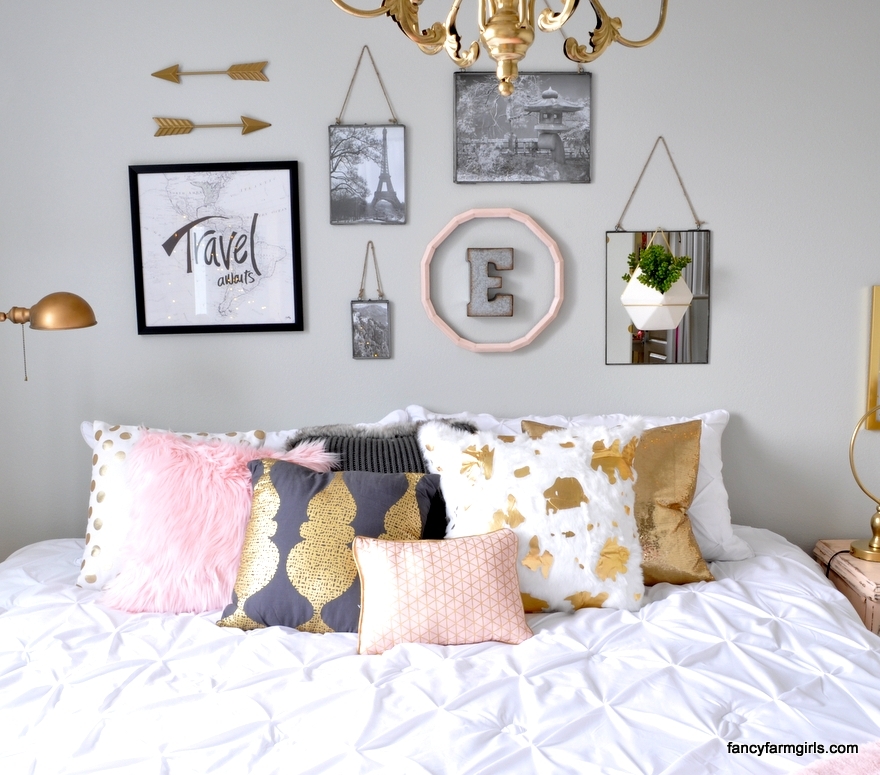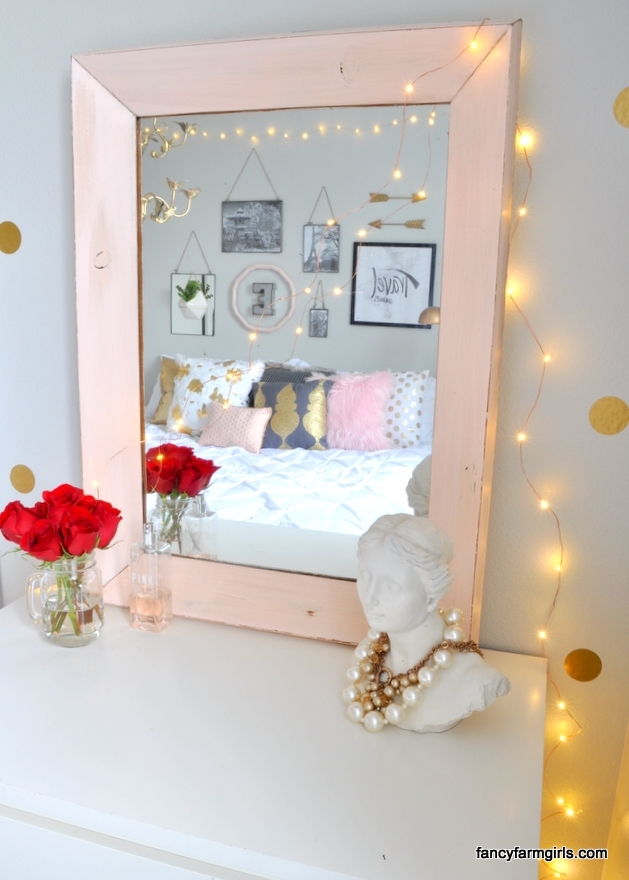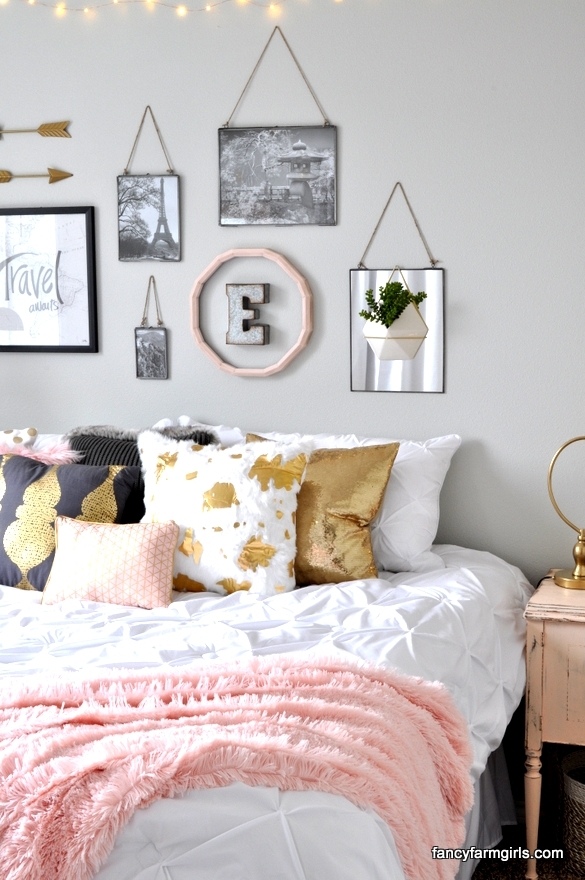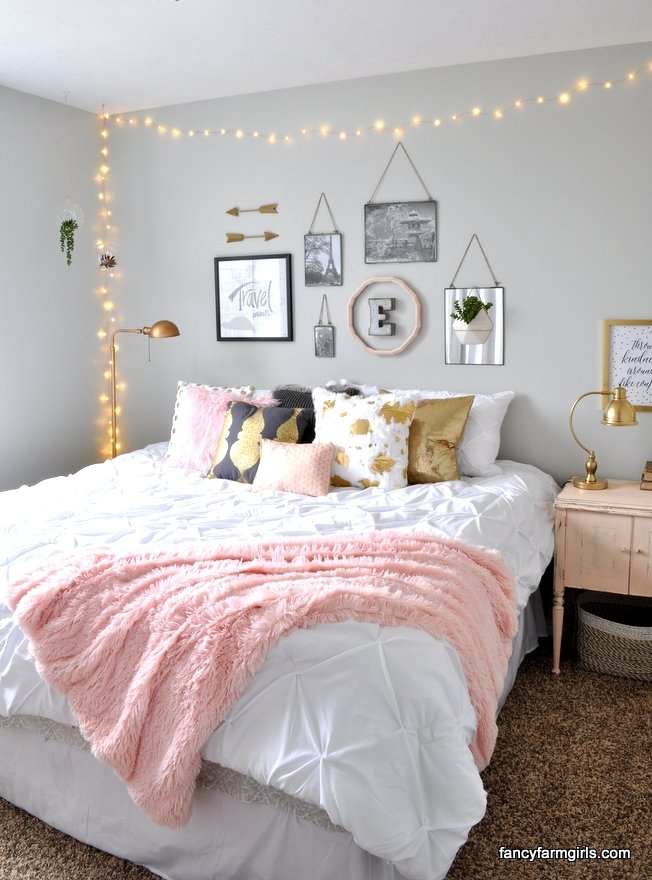 She's happy and this momma's happy and the pride in ownership is helping her keep it clean.
The bathroom is next!
January and February have been the months of taking back control of this house!
I've gotta run with this motivation while I have it.
The weather is starting to tease about spring and then the energy will be directed outdoors.
Come see our spring farmhouse tour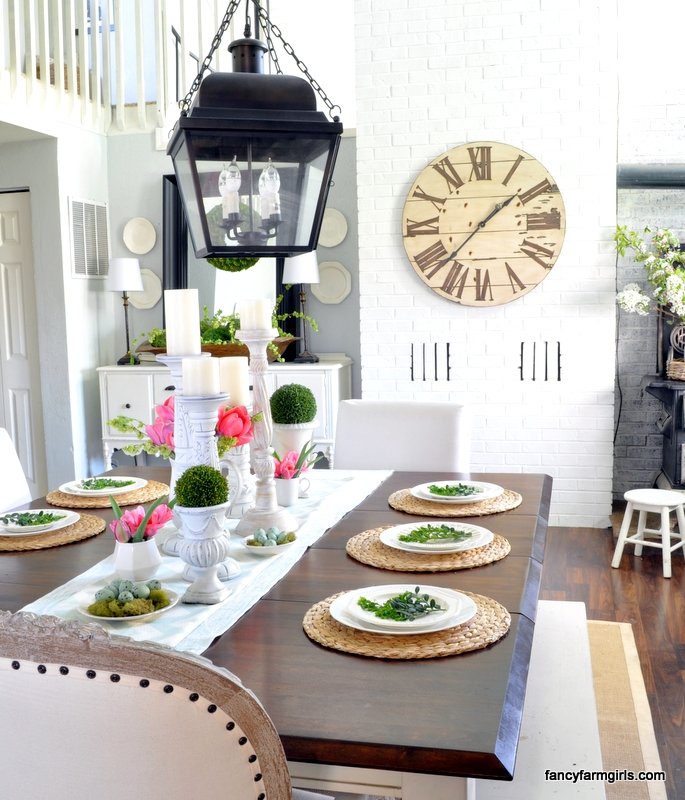 Or come see our most recent furniture transformation HERE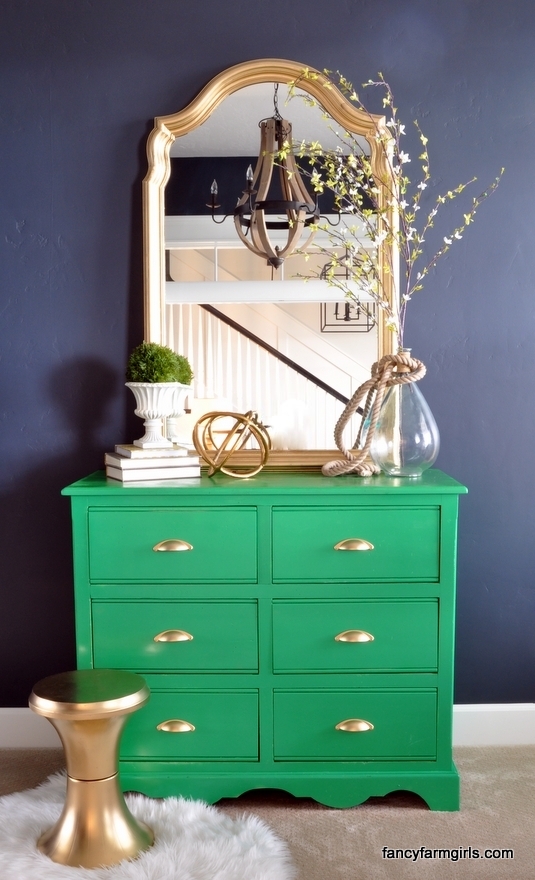 It's come a long way from its Before!
See our FAVORITE brand of spray paint and the details and color of this project HERE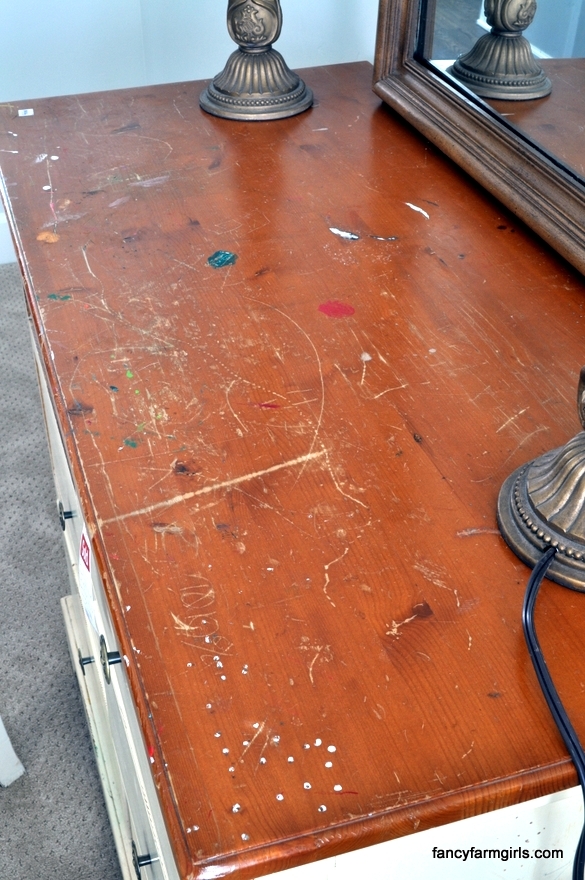 And follow along daily with us on Instagram, Facebook
or subscribe for all Fancy Farmgirl happenings
Sources for Girl's Bedroom Makeover:
White comforter and shams: Walmart
Blush pink throw: Target
Pillows:
gold sequin, pink fur, gold polk a dot, fur gold and white, all from Hobby Lobby
Dark grey pillows: Fred Meyer
small pink pillow: Michael's
Black and white travel pics.: World Market
Travel awaits pic, arrows, confetti sign, greenery: Hobby Lobby
gold lamp: Walmart (came bronze, I spray painted it Rust-oleum gold)
Fairy lights: Amazon
Blush paint color: Plaid Milk paint