The upstairs in my house is finally done!
Have you felt like the year is speeding fast right before your eyes? The other day, my brother let me try on his virtual reality goggles, and he set the scene to be on a roller coaster. It was absolutely insane how real it felt. I even got butterflies when the fake roller coaster went down a steep drop. I've been thinking about how fast that felt, when I was actually just standing there in his basement. Time is such a tricky thing, and lately it seems like life is going way too fast. My kids are growing too fast, and this year is kicking my butt to be completely transparent.
I know most of you know this already, but I have four kids. I love them dearly, but this year the circumstances in our home are kinda different.
Oaklyn is in middle school. Connelly is in Intermediate School. Londyn is in Elementary School, and Creed is in Kindergarten. SOOOOO, this means that I have four kids on four different schedules in school. Connelly leaves first at 7:15 am, then Oaklyn leaves at 7:40. Then Londyn leaves at 8:35, and then Creed and I have the morning to ourselves until 12:45 when he goes to school. But, by the time he goes to school at 12:45, Connelly comes home only a short 90 minutes later, then Oaks comes home shortly after and then the others come home 15 minutes later. So, in my entire day, I only have 90 minutes without kids. That's barely enough time to clean up the house and get in the shower for goodness sake! HAHA. Ok, I'm being a little bit dramatic, but holy moly. This year is going by way too fast. No wonder I never get caught up on laundry. #donttellmymotherinlaw
I can't believe I have a teenager, and I'm starting to get kids "hanging out" at my house in big groups. I've always wanted my kids and their friends to feel welcome at my home. I'd rather have them be at my house than hanging out somewhere else. So, it was time to do a little snazzing up to bring the upstairs into this decade. It was beige, just like the rest of the house was when we bought it, and we hadn't painted it yet. So, it was time to roll up our sleeves and get busy!
I started overhauling the upstairs about six months ago, and the first thing we decided was that the carpet needed to be replaced. If you missed the before video of the upstairs, you can check it out on our YouTube channel. Don't forget to subscribe while you are there too!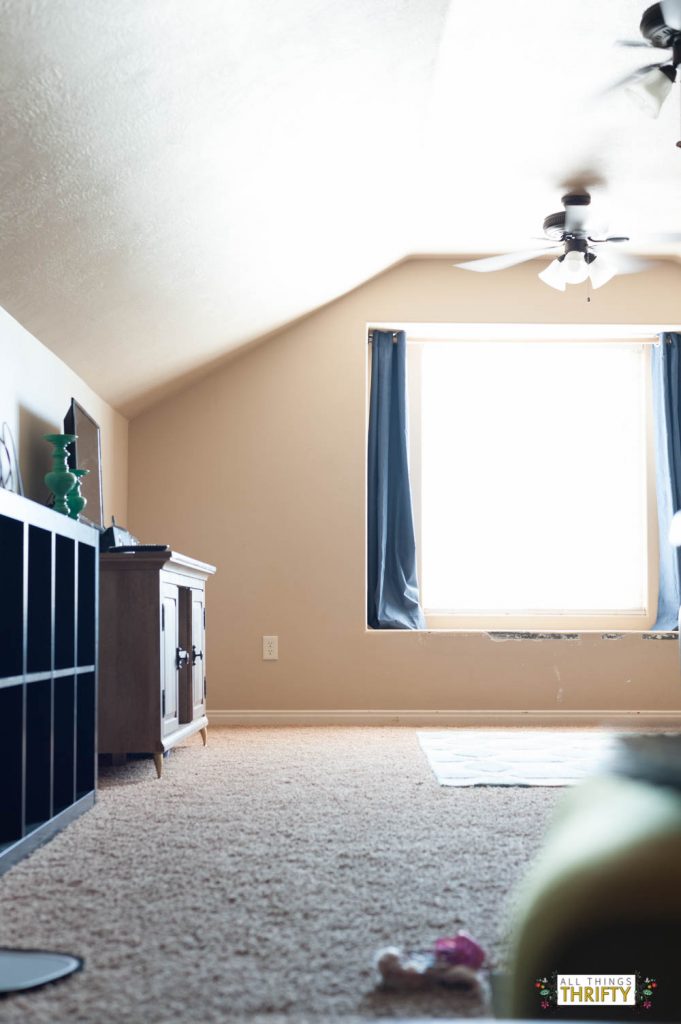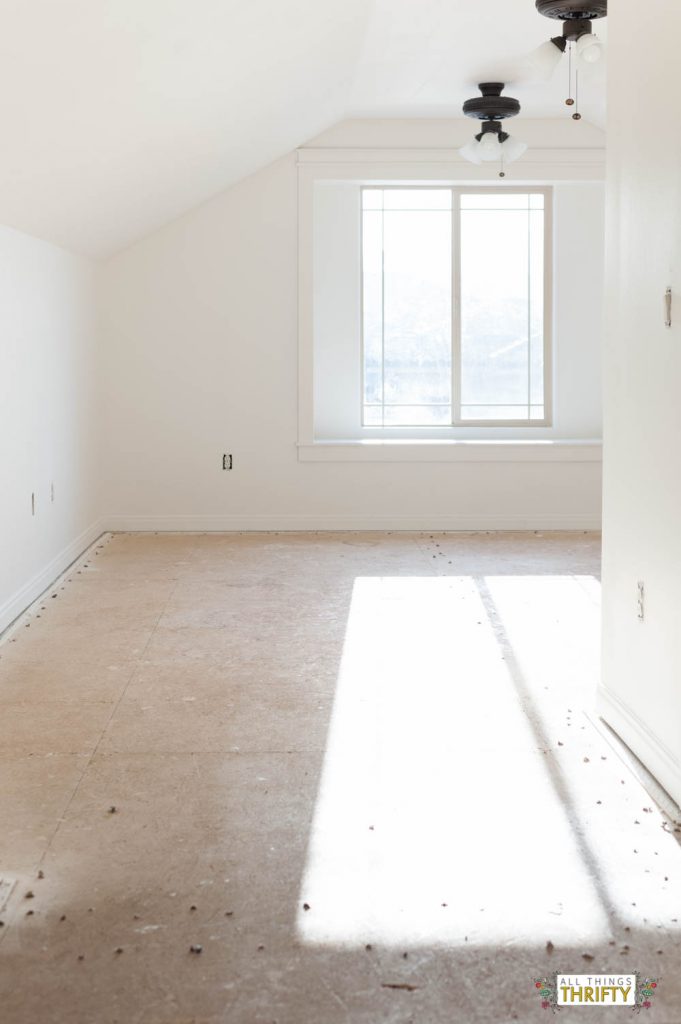 The first thing we did was paint over the beige with
Behr Marquee bright white paint
, and it brightened it up soooooo much!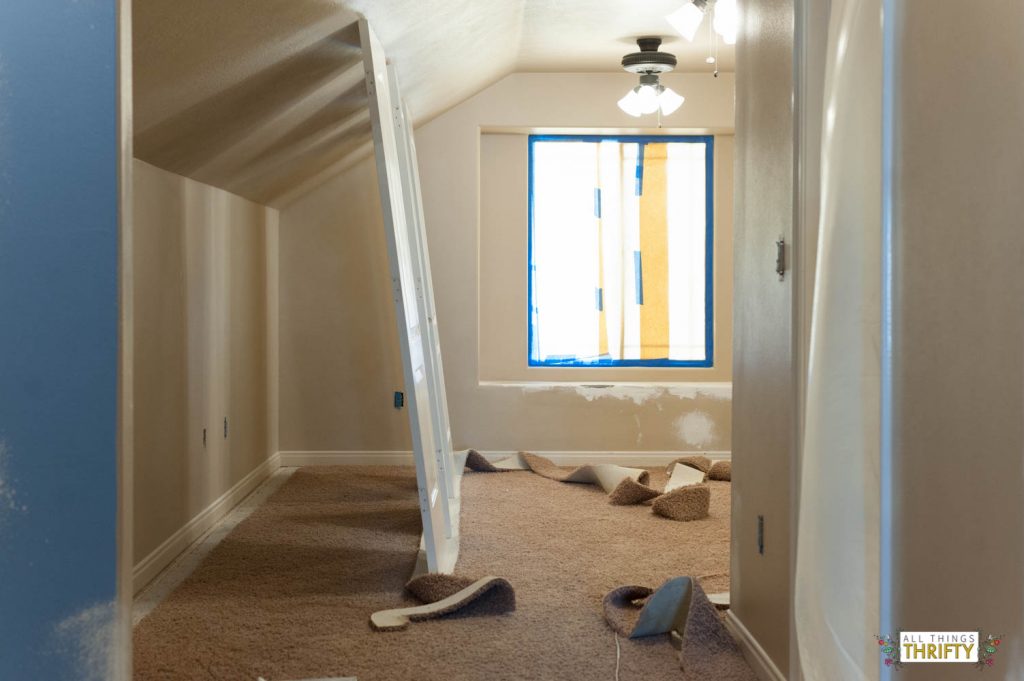 We also cased in the window to add some character, and I could not believe how much better the window looked after that.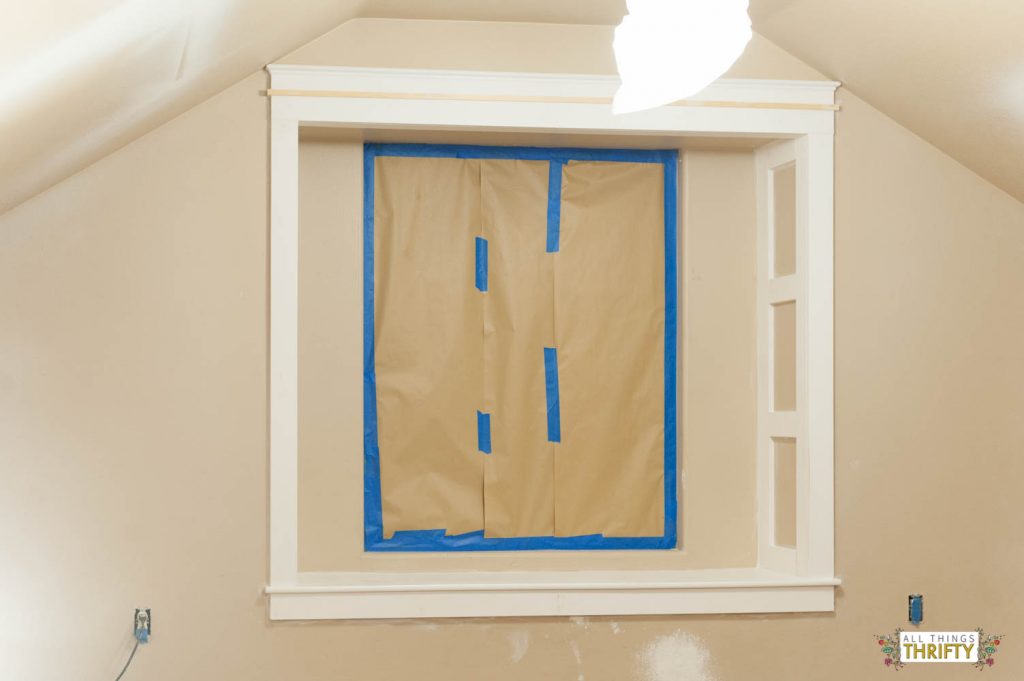 Then, we ripped out the carpet and had
Shaw Lifeguard
carpet installed. We choose No worries in the color called "poetic" in case you are curious. We got the carpet from
Boulevard Home Furnishings
, and their flooring department was amazing. I would definitely recommend it. In fact, they also carry the floors from
Jo's House
too. They really do have an awesome selection of flooring.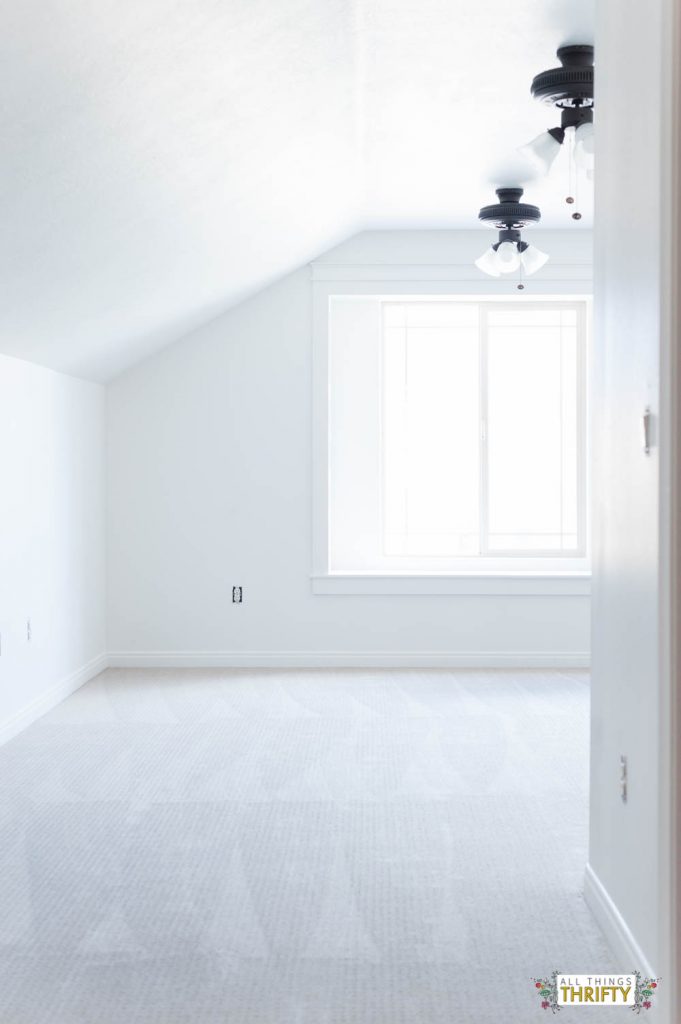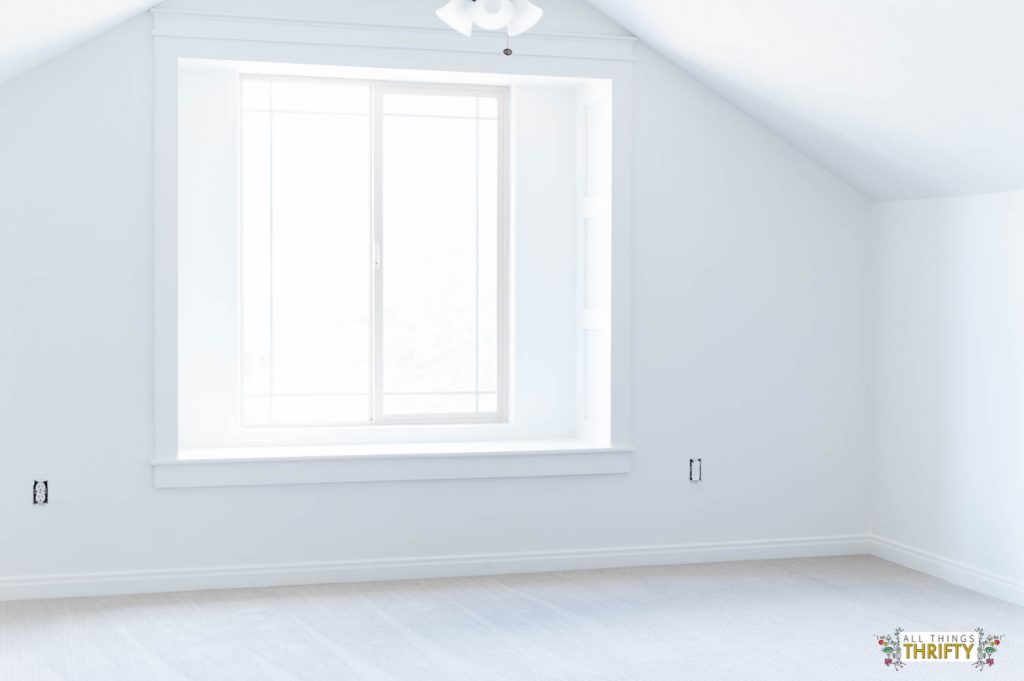 I hung my spray paint cacti art that I made with my Silhouette machine, and I am so excited to finally have it hung up! I love that little cacti picture.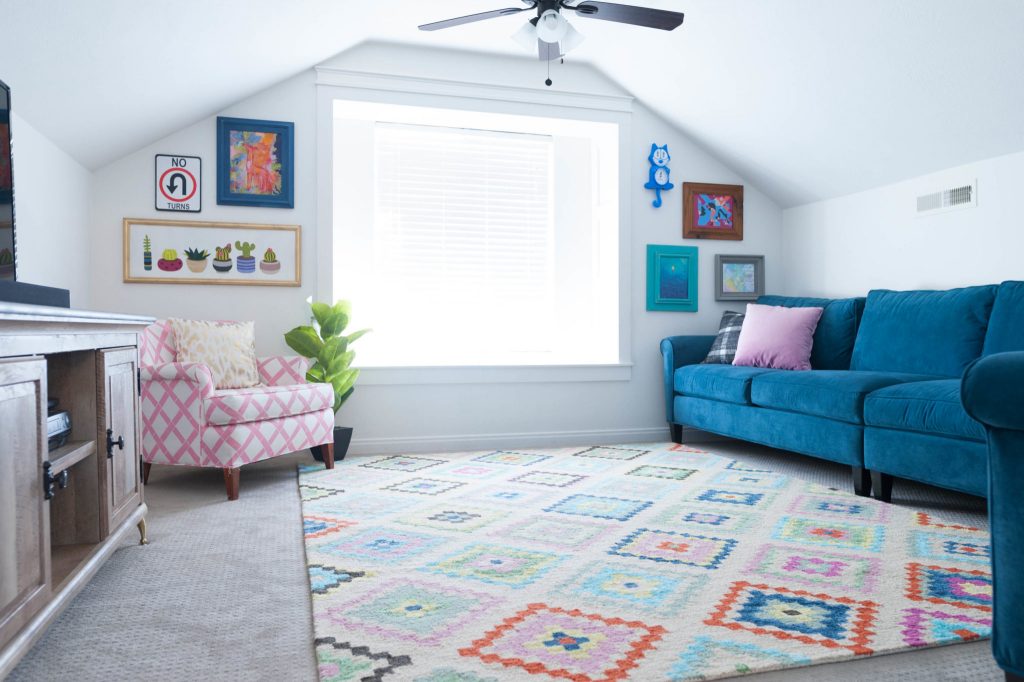 The pink chair was a thrift store find that I had reupholstered at a local shop, and the awesome tribal colorful rug is from RugsUSA.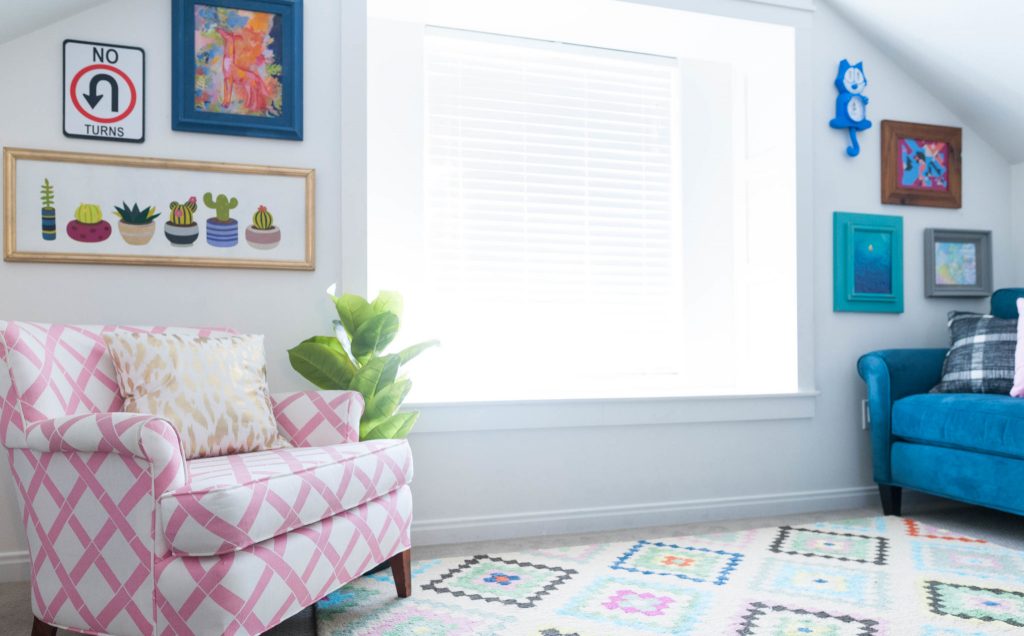 I got that fun little fake fiddle leaf plant from Tuesday morning because, let's be honest, I know that a real plant would die upstairs. And, the cat clock was a rare find at Homegoods, and I wanted to jump for joy when I found it because my great grandma had a clock like that when I was little. So, I snatched it up so fast!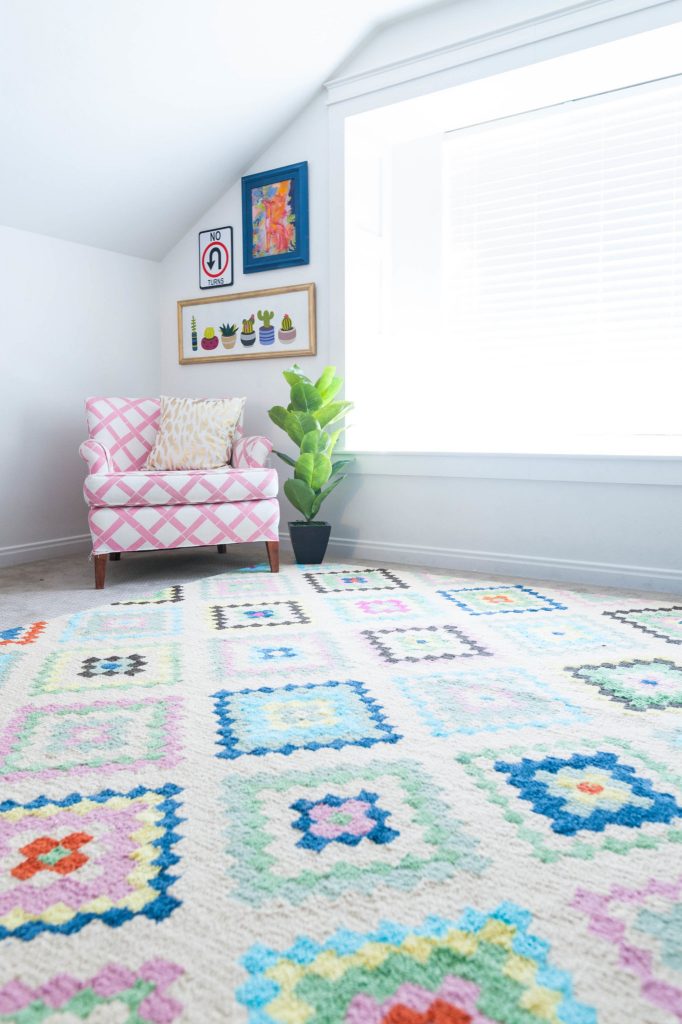 The couch was something that we searched for for MONTHS and MONTHS. we wanted one to fit the space, but everything seemed to cost way too much. We finally went to Passport Furniture, and we custom built this bad boy for less than most sectionals cost! It was less than $1800. I'm still super pumped about it. If you ask them which couch it is, they know the color and style and can help you. It took about 8 weeks to get here if I remember right.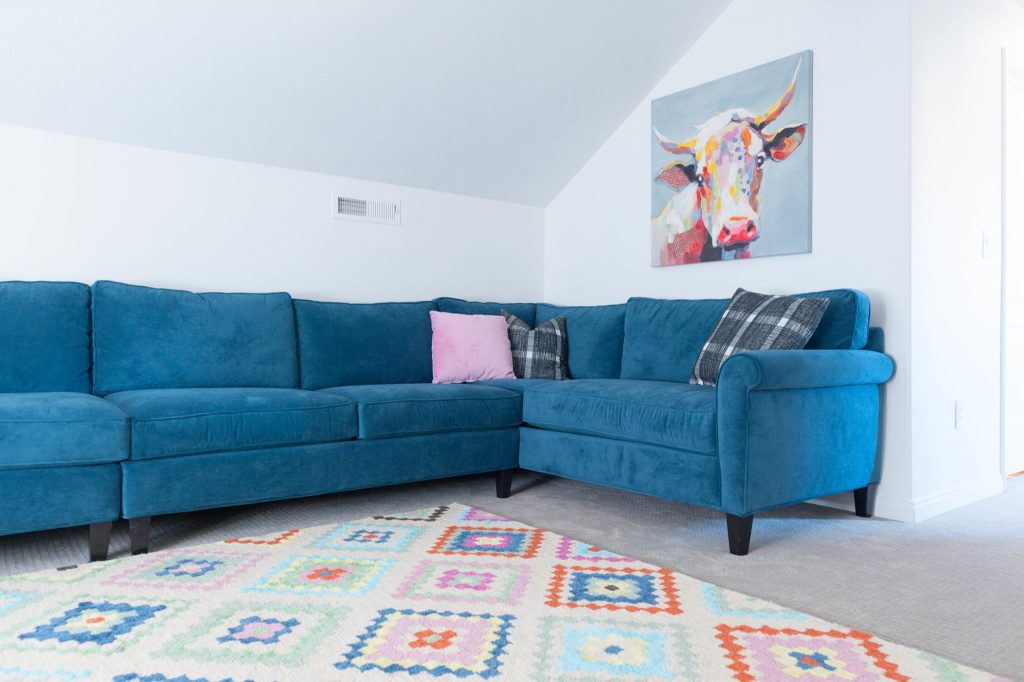 The cow picture is from At-Home stores, and I loved it because I grew up in a town with more cows than people. 🙂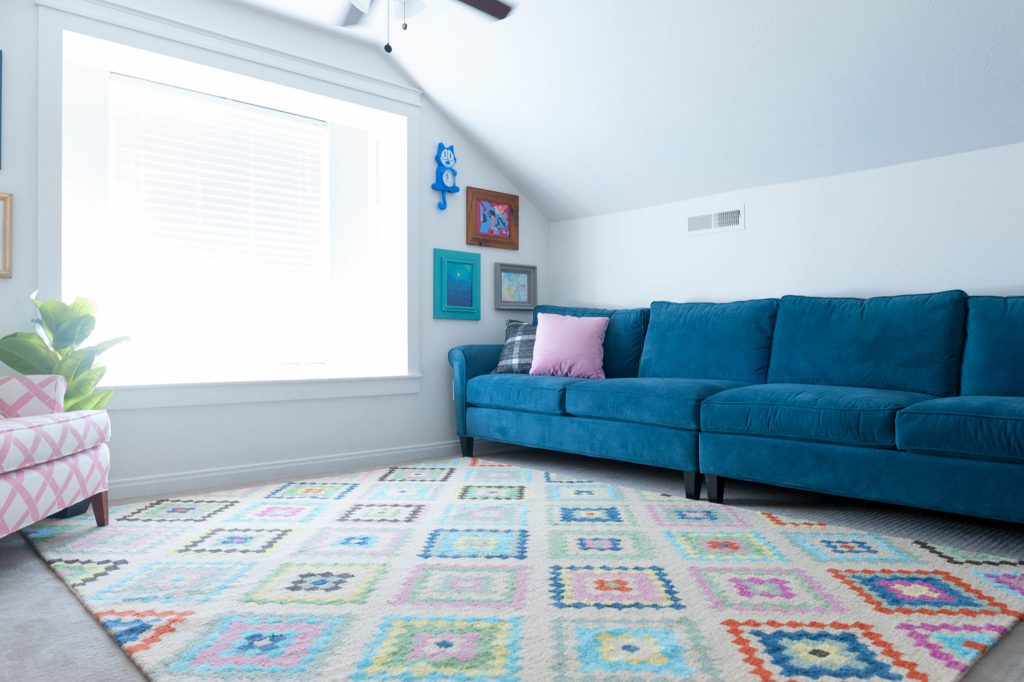 It's massive. I want to say the long side is 128 inches. Just to give you a measurement to hold onto if you are a measuring kind of person.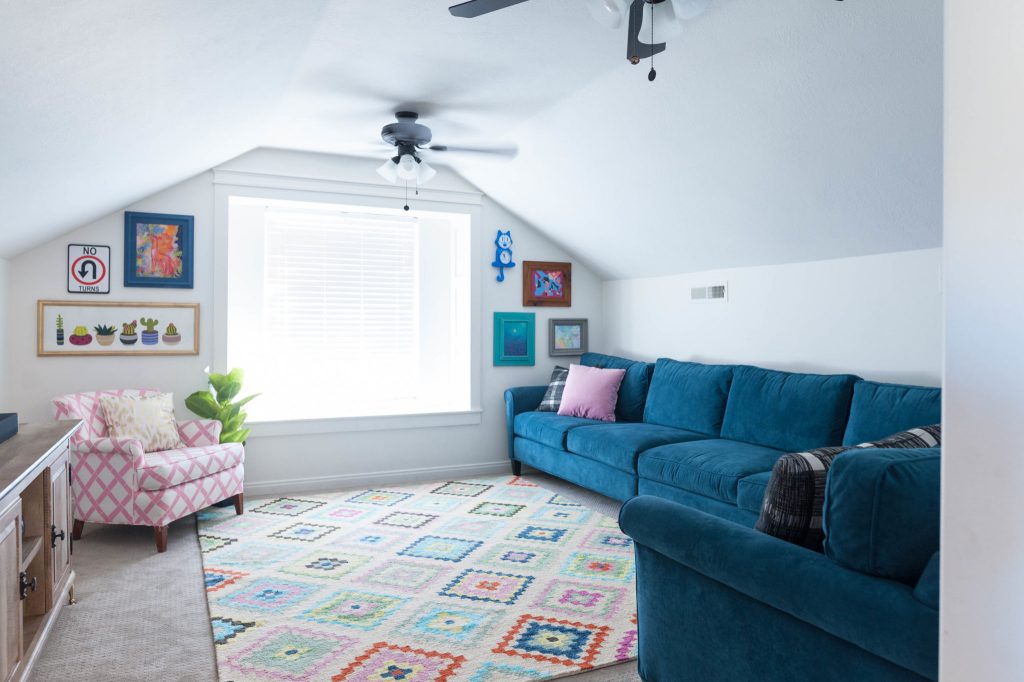 If you have any advice for me about this year being a chaotic parenting year, don't hesitate to let me know. I feel like I'm just barely getting used to it, and school is going to be out in about two months!
I love our new space for the teens to hang out in, and I hope they feel comfortable here!
xoxo,
Brooke