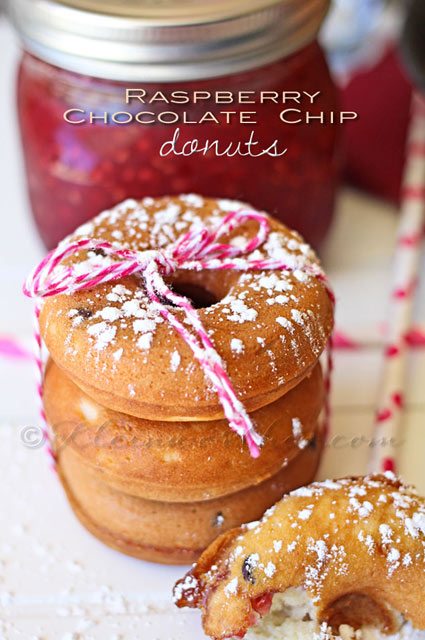 Hi All! It's Gina from Kleinworth & Co. How excited are you for the warmer weather? I am loving the sunshine! It makes me want to open all the windows & soak it all in. One thing I really look forward to when it comes to warm weather, recipes made with fruit. I really love stocking up on fruit when the produce is abundant through the spring & summer months. It's great to have that as an option every time I head into the kitchen. We always joke that just because the pantry is stocked doesn't mean we shouldn't pull from the fridge more often than not. I always feel so much better when we can have fruit or things made with fruit, which is why I love these homemade baked donuts so much. I start out with a fresh batch of homemade raspberry marmalade & then add it to the mini donut batter. I leave the glaze off & go for a slight dusting of confectioners sugar instead. It really makes these Raspberry Chocolate Chip Mini Donuts light & almost guilt free.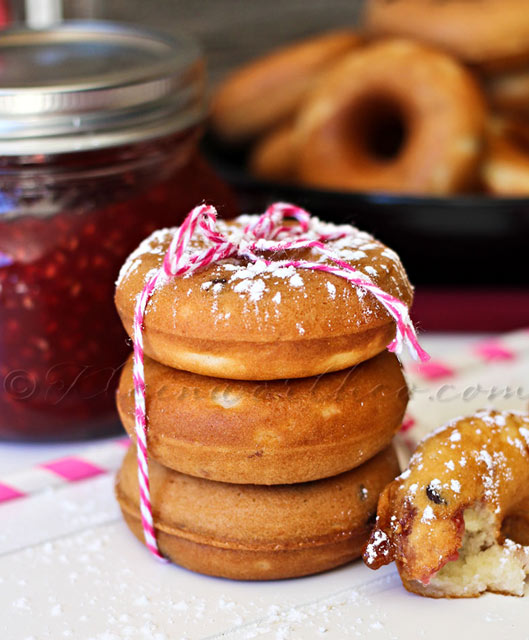 If you have never made mini donuts before, then you are in for a real treat. I picked up my mini-maker at Target a few years back when it was on sale for about $15. I couldn't pass it up & it's definitely paid for itself many times over. For the first few months, I made homemade donuts every Friday so we would have them for our weekend breakfasts. The family loved them & just thinking about it reminds me that I really should get back to doing that. They are so tasty & the miniature size makes it easy to have just enough to curb the craving.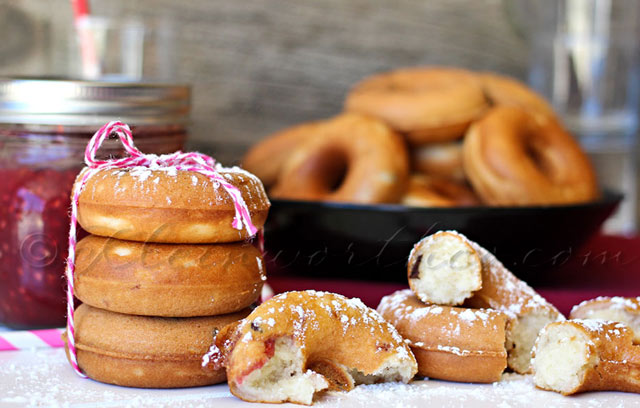 You really need to make these! I promise they will be a hit!
Thank you so much for spending some time with me today. See you next time!
Looking for more fruit recipes?