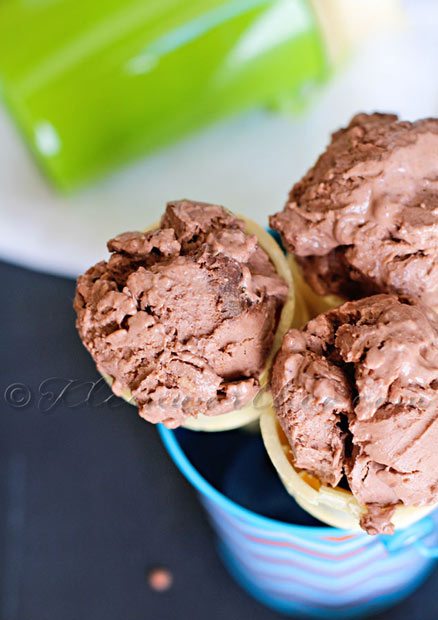 Hi All! It's Gina from Kleinworth & Co. Is it heating up where you are? Here in North Idaho, it's still a little chilly. A couple weeks ago we hit the 70's, but it's been a cooler spring for sure. But that doesn't mean I'm not ramping up for the hot weather. After 12 long years in the Nevada desert, I have a ton of recipes I gravitate towards when it starts to get warm & I really look forward to making them. Anything that's no-bake is a win in my book & an added bonus if it's super easy to make too. One of my favorites is this Brownie Chunk Frozen Yogurt. Have you ever made your own frozen yogurt before? It's actually really easy & I find myself making it more often than homemade ice cream. I particularly love this recipe not only because it's loaded with chunks of brownie, but because it's super thick during the mixing process, which makes it no-churn. I busted my ice cream maker last summer, so instead of buying a new one, I figured it would be better to adapt my current recipes to not require it. Check it out- I think you will really love it.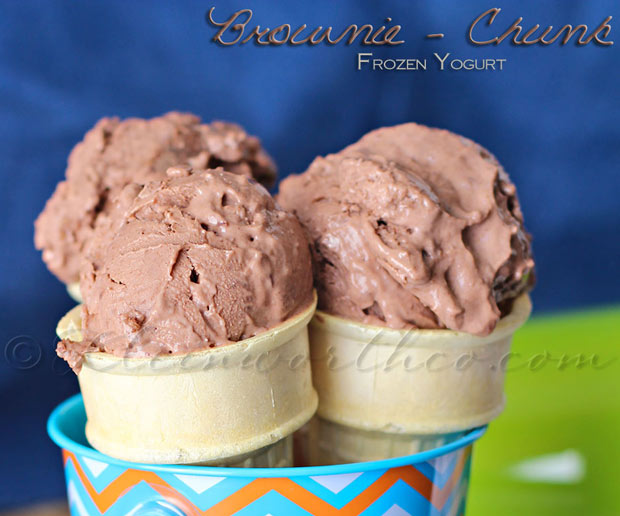 This recipe came about when I was really craving some brownie chunk ice cream. Unfortunately, the store wasn't stocking any & I just couldn't get the dessert out of my mind. So I used what I had on hand & made some. It turned out so much better than I ever imagined & it has since become one of our favorite dessert recipes. The kids ask for it all the time. You really can't go wrong with chocolate frozen yogurt packed full of brownie bites, can you?!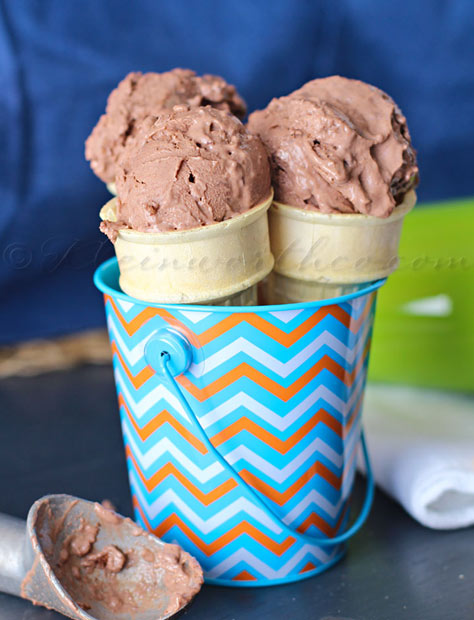 I'm telling you – this one is a must make!
Brownie Chunk Frozen Yogurt
2017-05-18 06:19:43
Brownie Chunk Frozen Yogurt -the perfect easy summer dessert.
Ingredients
1 - 32oz container Chobani Fat Free Plain Yogurt
1 cup semi-sweet chocolate chips (melted & slightly cooled)
1/2 cup milk
1 can sweetened condensed milk
1 - 3.9oz chocolate pudding packet
2 tsp vanilla extract
Brownies- broken into bite sized chunks
Instructions
In large bowl add yogurt, milk, sweetened condensed milk & vanilla.
Whisk to combine.
Add in pudding packet- whisk well.
Slowly add in melted chocolate chips - whisking while pouring in.
Once completely combined- fold in brownie chunks.
Transfer to airtight container & freeze at least 6 hours before serving.
All Things Thrifty http://www.allthingsthrifty.com/
Thank you so much for spending some time with me today. See you next time!
Looking for more great dessert recipes?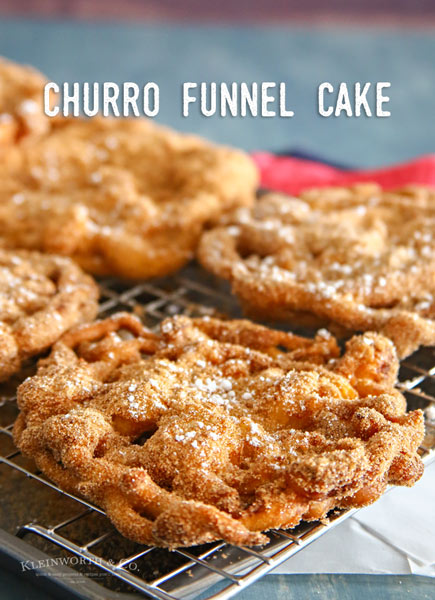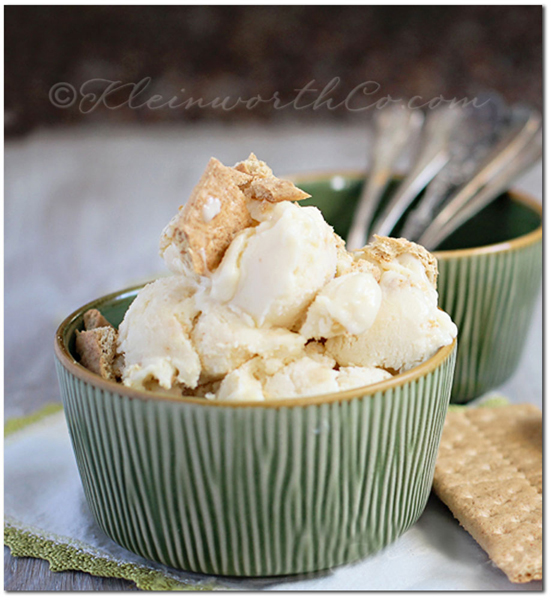 Banana Cream Pie Frozen Yogurt