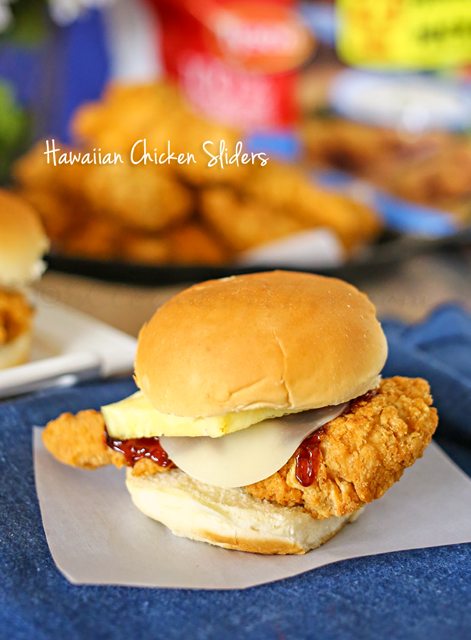 Hi All! It's Gina from Kleinworth & Co. Are you gearing up for back to school? I know so many that are already in back to school mode & so I thought you might need a quick & easy dinner idea that's ready in just about 30 minutes. Do I have your attention now? Yep- I said easy & 30-minutes. I know that when the hustle of the day is happening the last thing you want to think about is dinner. Most of the time I try to cook from scratch. But there are just those days when there isn't time. We have just a few minutes between everyone coming & going that we need to get things put together quickly or we don't get to eat together. For me, I would rather make something that is cooked & assembled than to eat separately. Having a meal all together as a family is so important & I will do what I can to get everyone to the table at the same time. I mean dinner time is the best time to hear all about what happened at school & work. It's the time for family bonding & discussion, so we make that our priority.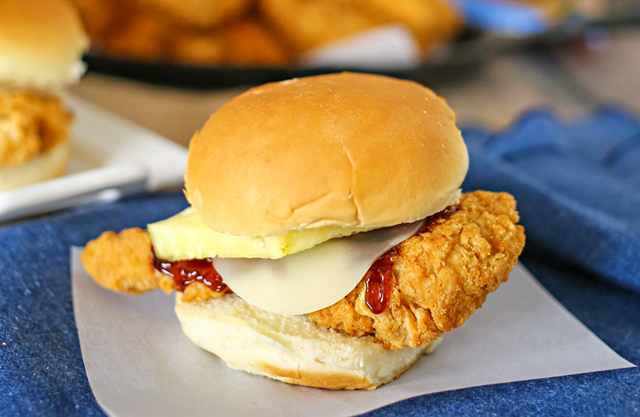 I like to keep some breaded chicken patties & strips in the freezer for nights like this. I can pull them out, bake & we can assemble our sliders quickly & easily. The chicken pieces are also great for things like easy chicken parmesan or slicing up into a nice salad. Honestly, it's so simple & making sliders like these are the perfect way to get a hot dinner on the table fast.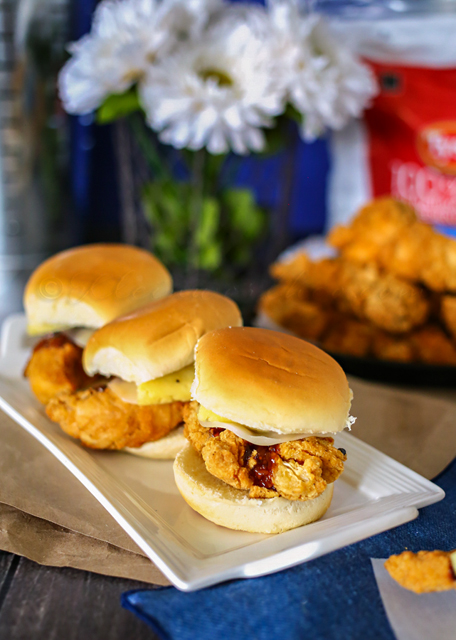 My kids love these because who doesn't love Hawaiian rolls?! You can't go wrong when you start a slider with those. Then just add your baked chicken, bbq sauce, cheese & pineapple. It's so tasty! If you have teens like I do, I highly recommend doubling this recipe because mine just mowed right through all of these. I blinked & they were GONE. But hey, at least they loved them & that makes me happy.
Hawaiian Chicken Sliders
2017-07-25 16:20:48
Serves 4
Hawaiian Chicken Sliders - an easy family dinner idea
Ingredients
1 bag Crispy Chicken Strips
1 dozen slider buns
12 slices provolone cheese
3-4 tbsp teriyaki glaze
12 slices or rounds pineapple
Instructions
Lay chicken out on baking sheet & add teriyaki glaze over the top of each piece
Bake the Chicken Strips to package directions
Once cooked, assemble the sliders by adding chicken, cheese & pineapple to bun
Serve- enjoy!
All Things Thrifty http://www.allthingsthrifty.com/
Thank you so much for spending some time with me today. See you next time!
Looking for more great easy family dinner ideas?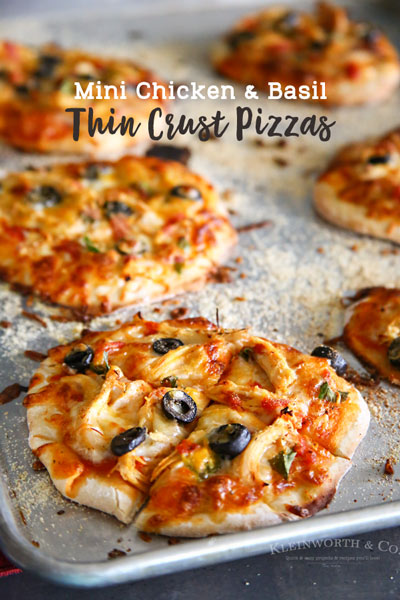 Mini Chicken Basil Tin Crust Pizza