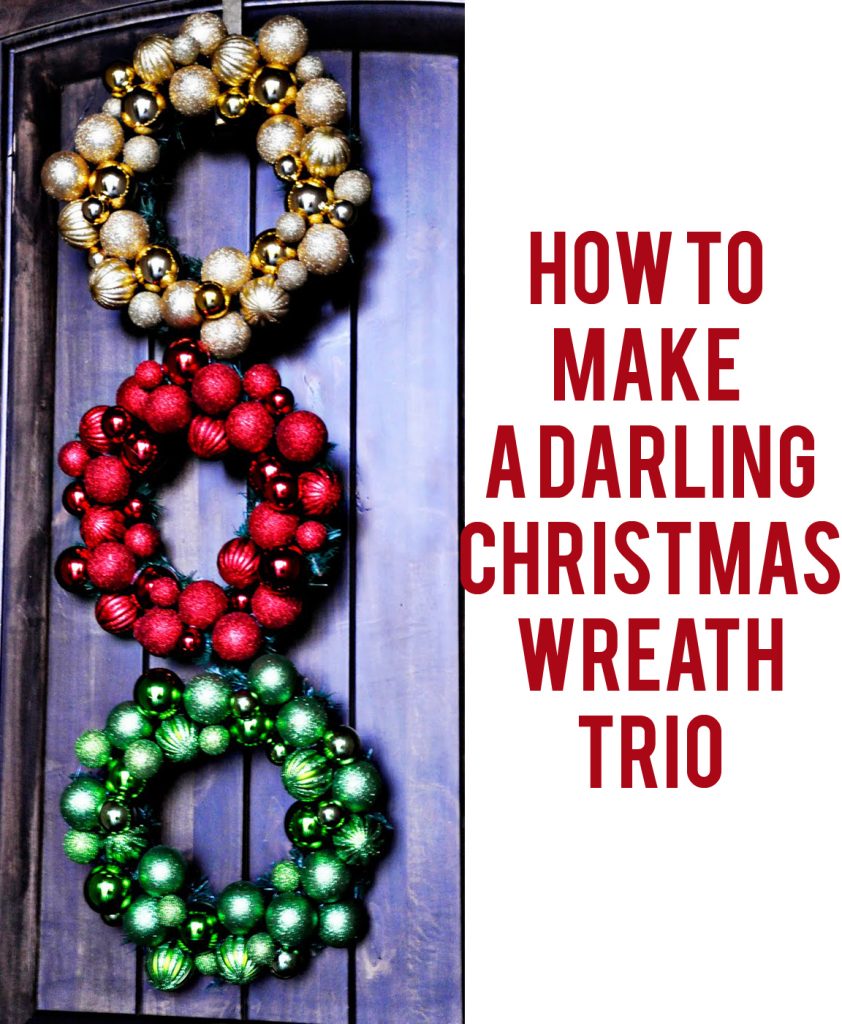 Remember this super cute wreath trio that we gave away during out 7 days of giveaways? Well, we had a lot of people ask us how to make it. So, I decided to do another how to make a wreath post.
Here are the items that you need:
Three 15 inch wreaths (I got mine from all a dollar)
A hot glue gun with plenty of glue sticks
Craft wire
3 colors of ornaments (colors of your choice)
(In each color, you need one box of 24 medium sized ornaments and one box of 15 small ornaments) see picture below.


First, spread the wreath out to create the a flat wreath to start gluing onto.
Then, start by gluing an ornament in each corner of the wreath.

Next, slowly start to fill in the ornaments with plenty of hot glue. Be extremely careful. I burned myself several times. No pain, no gain. 🙂
Continue around the wreath until all the medium sized ornaments were secured. Make sure that the ornaments are not wiggly. I glued them really well at this stage.
Then I used the small ornaments to fill in the holes around the wreath. It does not need to be perfect.

Repeat the gluing steps for the next two colors and then wire them together with the craft wire.
NOTE: If you wait until after Christmas to buy your ornaments, they will be CHEAP with a capital C. 🙂
You may ask, WAS IT THAT EASY? YEP, YEPEROOO!
-Brooke