Merry Christmas EVE everyone! In case you are wondering…yes, I am still sleep deprived from another night of building a Barbie house, but it is coming along nicely! I hope you have GREAT plans today with your fabulous families! I am learning how to make fudge and English Toffee today…I am sooooo excited! Then later, we will stuff our faces with delicious food and let the kids open their Christmas EVE present (new pjs). I am giddy with excitement to see my kids' eyes light up tomorrow morning! I LOVE CHRISTMAS!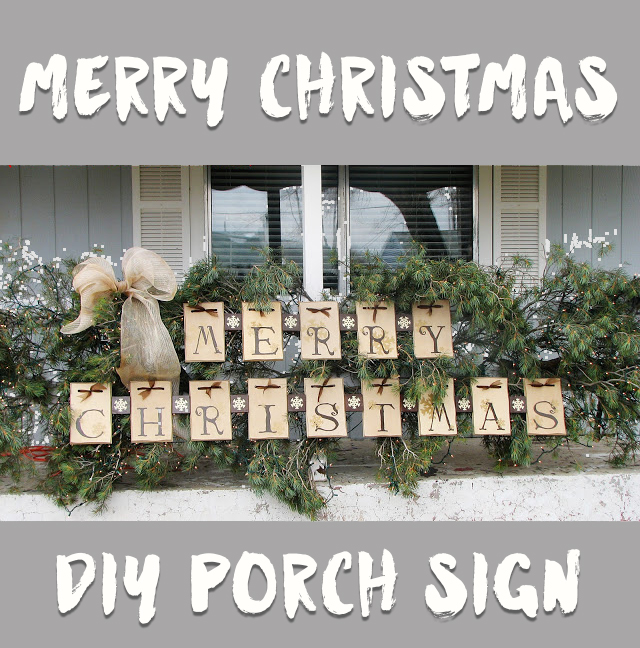 I thought I would share a project from my Sista to keep with the Christmas theme today. 🙂 My sister Natalie is very creative and EXTREMELY crafty! I love her projects, and I'm jealous that she has a front porch that she can do fun things for each holiday!
This is her newest creation: Ummmm, can you say DARLING!?!? I love what she did with the trimmings of her tree, a few blocks of MDF, and her Cricuit cutting machine and vinyl.
She cut different sizes of MDF and painted them.
Then she cut vinyl snowflakes and letters to dress them up real nice!
I love the colors she chose too!
It looks amazing, and I only wish she lived closer to me so we could be crafting partners more often! I love the white Christmas lights that she strung throughout the design, and that bow is absolutely FAB-U-LOUS!
Thank you Nat for sharing your amazing project with all of us!
Don't you just love how she creates this stuff!?! I love how creative she is, and it makes her house look super duper cute and festive this holiday season!