To make a long story short, I went to my neighbors house yesterday and fell in love with the wreath on her front door! Hugs to my neighbor Jill for spending many hours making the most adorable wreath I have seen in a long time.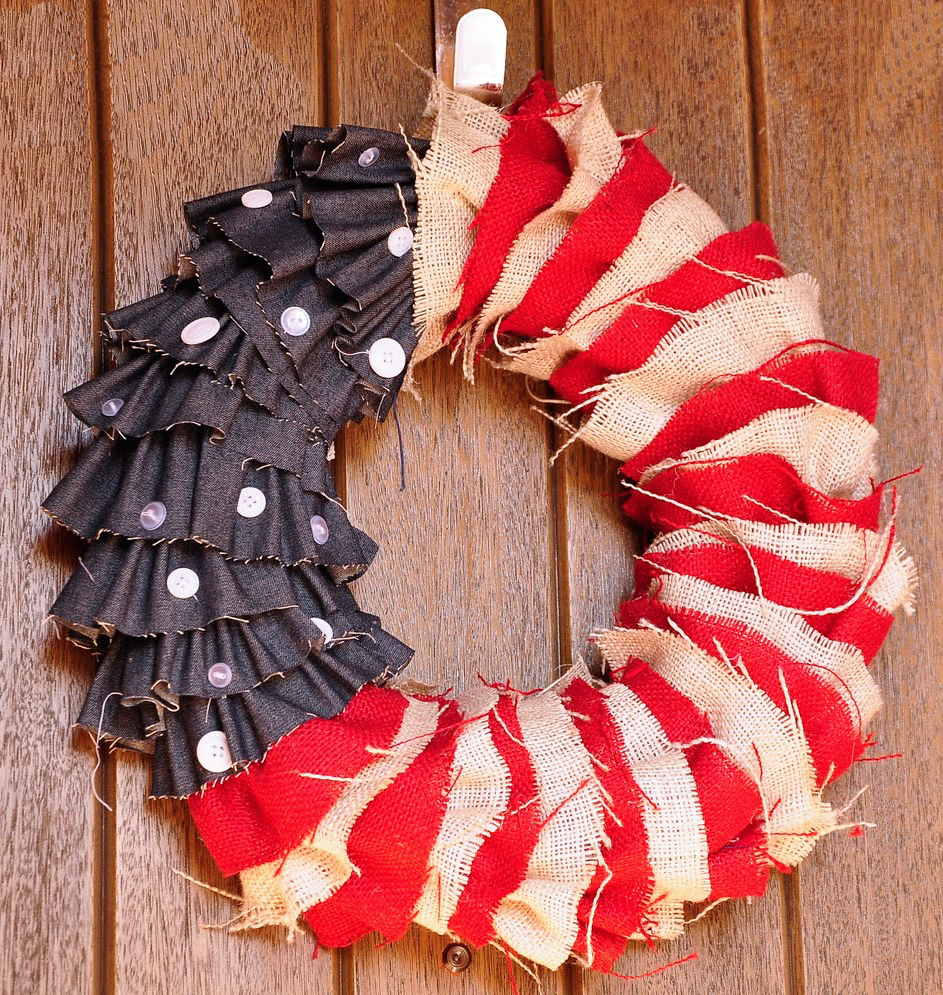 I love the burlap and denim. I love all the shreds of burlap too! It adds character to the wreath!
Don't you want to make one!?!?
Jill found the tutorial for her patriotic wreath from Michele at The Scrap Shoppe. I am always blown away by the creativity out there in blog land! Go check Michele out and give her some ? (and comments!)