I am proud to announce a new series that will start tomorrow here at All Things Thrifty called, "The Blogger behind the Blog."
I have been blogging for over two years now, and I constantly get asked questions about blogging. People ask me, "How do you make money blogging?" and "How do you keep up with posting on your blog?" or "Aren't you worried you will run out of ideas?"…etc.
Well, after awhile, the same questions kept surfacing. I was unsure of how to answer them because I was still trying to figure out my stance on the subject myself.
I found myself constantly wondering how other bloggers would answer the questions. So, I got this idea….maybe I would ask the creative blogger "Masters" to help me answer those questions. These ladies know how to blog properly.
They are blogging experts. I asked them because 1. I look up to them all, and 2. I respect the way they blog. These wonderful ladies have agreed to reveal their blogging secrets to the rest of us. I cannot express how much I appreciate that they would take time out of their busy schedules to answer these questions for me.
Over the next ten weeks, we will all be able to see the secrets and tricks to blogging successfully. These ladies are fabulous bloggers and each one has a ROCKIN' blog. AND, as you know, every rockin' blog has someone REAL running the place. They are mega talented, and they are going to be discussing all sorts of questions for us all to hear about.
If you have a blog, you are in for a treat. The answers to these questions will put you steps ahead. I have learned a lot over the last two years by trial and error, but by pooling this caliber of talent together into this series, we will all learn A LOT in a short amount of time. If you don't have a blog, you might be curious how bloggers keep up with their blogs and this might be a fun read for you also.
The series will take place every Wednesday here at All Things Thrifty. Don't worry, the decorating projects won't stop. After all, my passion is to decorate inexpensively. I need to learn the blogging tips too and instead of hording all of the answers, I will share them for everyone to see.
Here is the list of questions that will be covered in this series.

Sept 14: What are some things that has helped your

blog

to grow?
Sept 21: How do you keep up with your amazing websites AND take care of your families.
Sept 28: How do you handle all the e-mails that come to you each day?
October 5: How do you make money on your blog?
October 12: How often should a blogger post?
October 19: How do you cope with comparing yourself to all the other AMAZING blogs out there in blogland?
October 26: Do you ever wonder if you'll be able to keep coming up with new, creative ideas for your blog?
Nov. 2: Do you have other contributors to your blog? why or why not.
Nov. 9:
How do you deal with negative/mean comments?
Nov. 16:
Do you go to

blog

conferences? Why or why not.
I know you all already "know" these bloggers, and I love everything they do too. So, in no particular order here is a list of the blogging MASTERS that are participating in The BLOGGER behind the BLOG series!
Mandi from Vintage Revivals, Beckie from Infarrantly Creative, Jamielyn from I heart Nap Time, Marian from Miss Mustard Seed, Shelley from House of Smiths, Jen from Tatertots and Jello, and Donna from Funky Junk.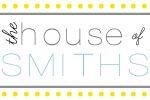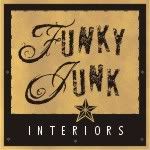 Go check them out and give them some ? (and comments). After all, we all blog because of YOU!