If you are tuning in for the first time in the series, you should check out the first eight weeks of Blogging 101 information.
How to grow your blog.
How to keep up with Blogging.
How to handle incoming emails.
How to make money blogging.
How often should a blogger post?
How to cope when comparing yourself to others.
Will you ever run out of ideas?
Do you have other contributors on your blog?
The question this week is: Do you attend blogging conferences?


I have to be honest here, I have never attended a blogging conference, but I am attending Snap! this year!!! (Yes, that was three exclamation points!) I cannot wait. For me, it is a money issue, and I have always wanted to attend. Plus, I have a million (ok, only four) kiddos, so going to events like this gets a little tricky for me because of my husband's vacation days (or lack thereof). Ha ha!
I have heard from other bloggers that you can get sponsors to help with the cost of attendance, and this is definitely something that I want to look into for the future. You should come to Snap so that I can squeeze your faces in person. Come on, don't you want to come and hang out and drink diet coke with me until your heart's content? Just do it. I want to meet you. I want to rub shoulders with you, and I think we should be friends in REAL life, not just blogland.

Tauni from Snap!
Ummm. This seems like a silly question for me to answer, but YES!!!
Blog conferences are a wonderful way to make connections and build relationships, but do your research and make sure you're attending the conference(s) that are the most advantageous for your blog and your priorities. If you're not sure which one, just ask a few people who've attended.
I've been to most myself and would be happy to share my thoughts…
Obviously I am a bit biased, but I would love to see you all at SNAP! The team is working hard to make sure that this conference is just the right amount of blogging and business content, hands on projects and relationship building – with both bloggers and brands!
And, as a special gift to those of you who've followed this series and to celebrate Brooke, who put it all together, we're offering a special SNAP! discount – $25 off full conference registration through December 31. The discount code is ThriftyBrooke.
(This is Brooke talking here….how AWESOME is that!?!?….Thanks Tauni!)
Jamielyn from I heart Nap Time.
I've been to two conferences(Creative Estates and EVO) so far and think they were one of the best decisions I've made for my blog. It was definitely worth the investment! There's just something about meeting your blogging friends/idols IRL. There are so many amazing bloggers out there and it's so fun to meet new friends and those who you to aspire to become. Everyone always told me blogging conferences were all about networking and I couldn't agree more. Bloggers sure know how to have a lot of fun too! 😉
Another reason to go to conferences besides the networking and parties would be the panels. There's all kinds of panels about the business of blogging, SEO, hmtl tags, photography, e-mail marketing, working with the press and SO much more! Stuff we don't really think about as creative bloggers… but it is all very important to becoming successful.
I would definitely attend a conference if your ready to learn, grow, and take your blog to to the next level!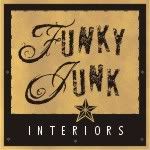 Donna from Funky Junk
Not yet. I need to gravitate towards kid friendly events for the time being as my son is with just me. But if he had a daddy at home, I'd work VERY hard in order to be able to afford to fly to every conference I could. 🙂
Beckie from Infarrantly Creative
Yes I go to blog conferences. I think it is vital to get out there and meet other people in your niche, especially if you are interested in growing your blog or creating a revenue stream. You MUST network with like-minded people in order to be successful. I think, putting yourself out there, and adding a face to a blog, by going to conferences is invaluable. I have gone to Blissdom the past two years. It has been wonderful to connect with other women IN REAL LIFE! This year I will be attending Snap and Haven and a few tradeshows.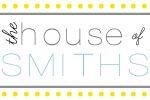 Shelley from House of Smiths
Yes! I DO go to blogging conferences! I think that they are a great way to branch out and network with other bloggers, businesses and like-minded people who all have a common bond! I didn't start attending conferences until about my 2nd year of blogging. Not only can they be expensive, and I knew I needed to save up for a few of them, but I also wanted to make sure that my blog had a clear, defined message and platform. Sometimes going to conferences can be a bit overwhelming. Some classes may leave you feeling like "I'll never be able to do that/get to that point in my blogging career", and others… make you want to give yourself a big pat on the back! For this reason, I wanted to make sure that I went into these conferences with somewhat of a goal. Knowing the few KEY things/topics that I wanted to hone in on, when in the classes or workshops. Doing this really helped me to keep my focus on what was important to ME, and the success of my blog.
I'll be the first to admit that whatever you put INTO a blogging conference, is what you'll get out of it. Because conferences are usually like a big ol' party, with music, various fun events and new friends around every corner, you have to be careful that you don't end up getting to the end of the weekend wondering what you went to the conference for in the first place. If your goal is mostly to make new connections and friends, then make sure you take every minute to socialize, introduce yourself to others, and participate in all the activities that the conference has to offer!
If you feel that you're ready to take your blog to "the next level" and you want to focus more on how to improve certain areas of your blog, then make sure you keep your socializing and 'chatting with friends time' for after or before classes, so you can really take in all of the information that is given in each session you sign up for.
In the end, conferences are AWESOME! If you feel that you're ready to jump out from behind the computer and start meeting all of the great people that you've made connections with over the web, in REAL life!?… then usually a great blogging conference is the best way to do it!

Mandi from Vintage Revivals
I LOVE BLOG CONFERENCES! The hands down BEST thing about blogging is meeting people in real life that you have connected with online. If you are a blogger you live a life that most people dont understand. They dont understand the world that we are a part of. But other bloggers do. My very best friends now are bloggers because we get each other. There is nothing better than hugging someone or sitting down to talk and hearing their voice. If you have the opportunity to go to a blog conference DO IT! I am a little partial to SNAP because I know the behind the scenes awesomeness that is happening. If you want your blog to grow, go to the places that your bloggy idols are! Pick their brain, build a friendship, connect with brands that are relevant to you, learn from the people you look up to! Also don't be nervous. You can always hang out with me.