It's SPRING BREAK!! I love this time of year. It is going to be 80 degrees here this weekend! YAHOOOOO. I live in paradise for the next couple of months before the burning inferno of summer hits in June. I live in Southern Utah, so the weather is more like Vegas than Salt Lake City, and although I LOVE where we live, summer can get a bit hot. As the weather starts to get warmer, project mode goes full boar around here. Does that happen to you? It starts to get warm and all of the sudden you have 103 projects on your "to do" list?
Well, I'll be honest, our project list is always long. I can't help it! I left for the weekend to visit my family, and Dan painted almost the entire main level of our house while I was gone! I was thrilled! I cannot wait to show you. But, first, I get to giveaway some fun stuff to help with your next painting project. Thank you to The Home Depot and P&G for partnering with me for this giveaway!!
When you prep a wall for painting, the first thing we do is make sure it is clean, and our trusty Swiffer Sweeper is our best friend in this process. If you don't get all the dirt, dust and grim off of your wall prior to painitng, it is possible that your paint will not stick properly. So, I would suggest to a Swiffer Sweeper in a heartbeat. I use mine all the time for mopping floors with the wet pads when I have need it for a quick cleanup too.
My sexy hubby does everything for me that involves a ladder being too high. I am terrified of heights for some reason. I get so scared I shake! So, bless his heart, he dusted the whole wall by himself while I was taking pictures!
Do you think we get some use out of our swiffer? Mine is COVERED in stickers from my kids!
Next, you need magic erasers to help scrub that stubborn food, crayons, markers, or all of the above if you live at my house before you paint. I honestly buy these bad boys in bulk. Our 2-year-old Creed has an obsession with markers. Good times.
The magic erasers work wonders to get off excess paint from trim and baseboards.
Stay tuned for some fun reveals of our painting projects!
What is the prize?
A DIY Painting #ReadyDoneClean Prize Pack from P&G and The Home Depot, it includes:
Mr Clean Magic Eraser Original
$50 Home Depot Gift Card
How to enter?
All you have to do is leave a comment telling me what painting project is on your to do list! 
xoxo,
Brooke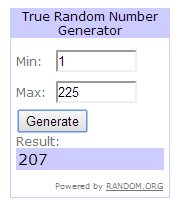 Winner info Comment #207
My basement family room!!