Good Morning friends! I'm Beth from Sawdust and Embryos, and it's always such a pleasure to stop in each month and get creative all up in here!
We all have (or know someone who has) brutal football rivalries going on in our immediate families. 'House Divided' if you will. So I'm going to show you how to make this 'Broken' Bracket-shaped Wall Art using simple pine 1×4's!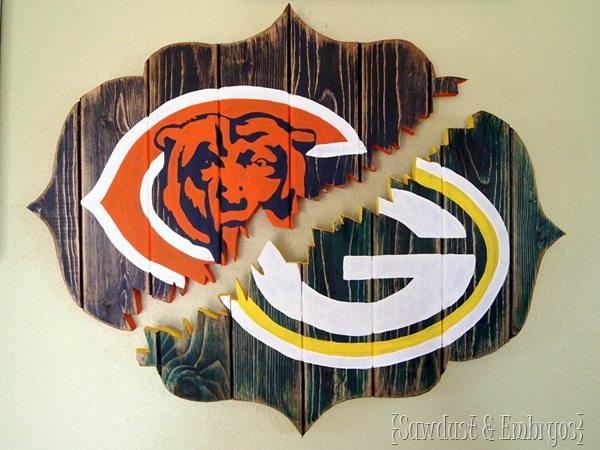 I did a google search for bracket-shapes, chose one I liked, printed it onto a transparency, and projected it (using an overhead projector) onto some paper I had taped on the wall. I traced the shape, cut it out with scissors, and used this as a template for drawing this shape onto the 1×4's! Then I cut out the shape on each board using a scroll saw.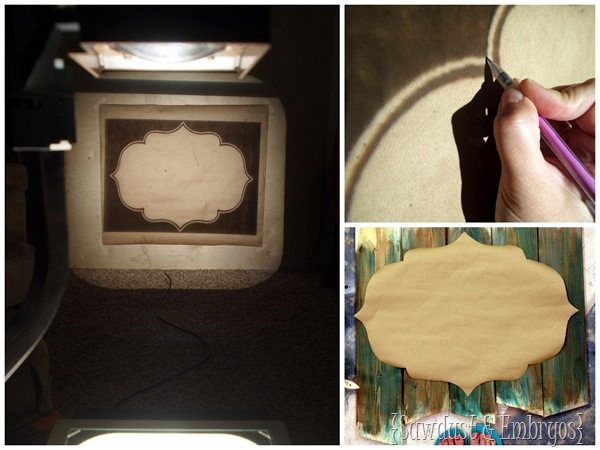 Next, I drew a jagged line diagonally across the bracket-shape with a pencil.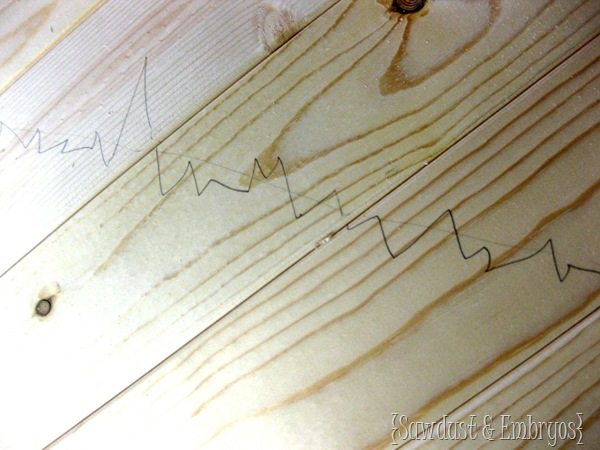 …and drilled holes on each point…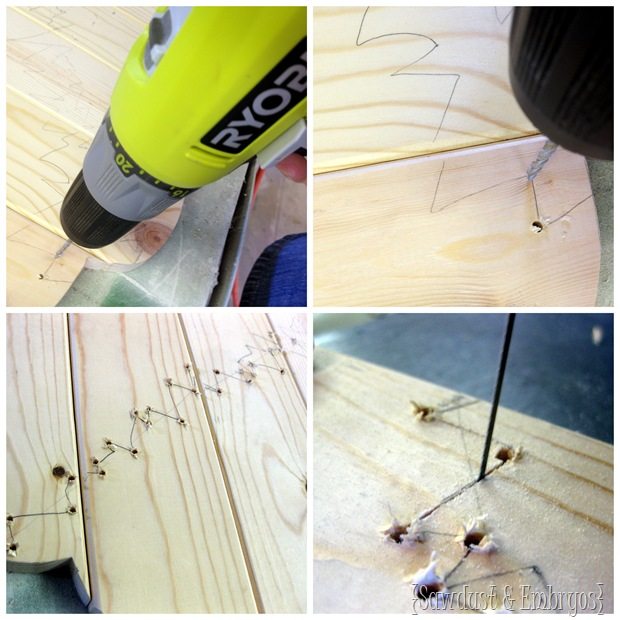 We slapped some wood glue between each board, and cut a 1/4" piece of plywood to shape for each 'side' and nailed it down with a brad nailer.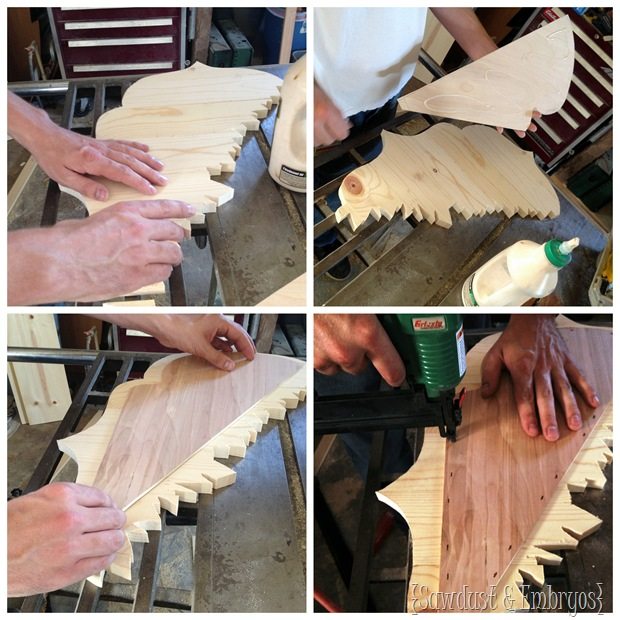 I very gently sanded everything down with 220 grit. Those jagged edges are delicate! Then slap on some paint! I followed my Weathered Wood Tutorial which is so simple! PAINT, SAND, STAIN! WE used Rustoleum Golden Oak because we didn't want it to be too dark. We wanted the woodgrain to pop through!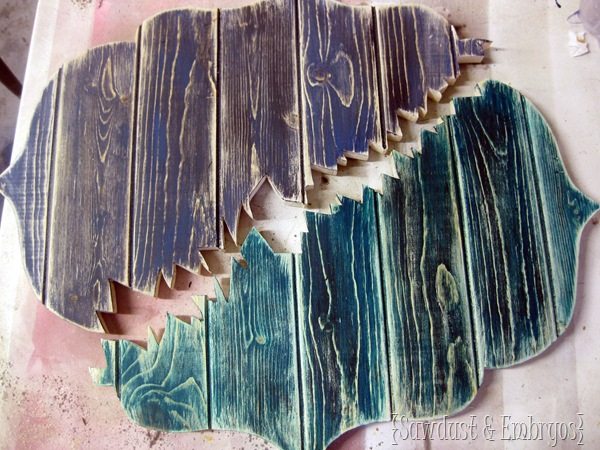 Next, I did an images search for logos for the Chicago Bears and the Green Bay Packers, and this is what I came up with.
Please note that it is illegal to reproduce a licensed logo like these (or ANY other design that doesn't belong to you) for PROFIT. I made these as a gift for a family member, so it's not an issue. For this reason, you won't see us selling these on our Etsy Shop!
So I printed each logo onto a transparency and projected them onto each board individually and traced with a white colored pencil.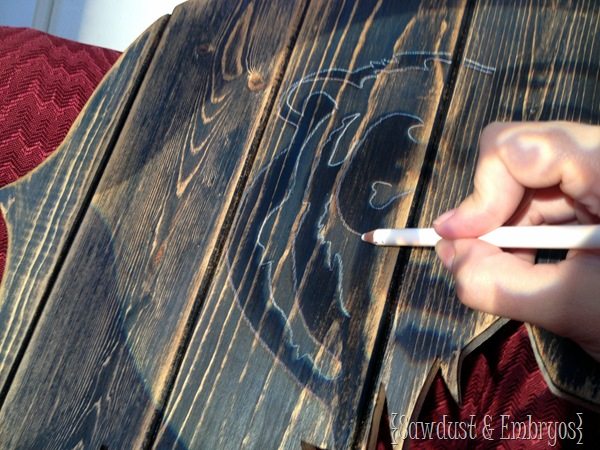 And now it's basically a coloring book page! I used acrylic paints, and just did my best to stay in the lines! I know this seems tedious to some, but hand painting is soooo therapeutic for me!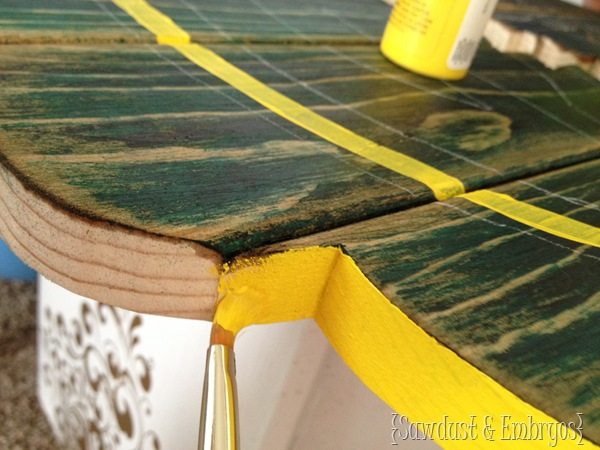 I did two coats of each color (more for the orange… for some reason didn't has as good of coverage), and I called this project DONE!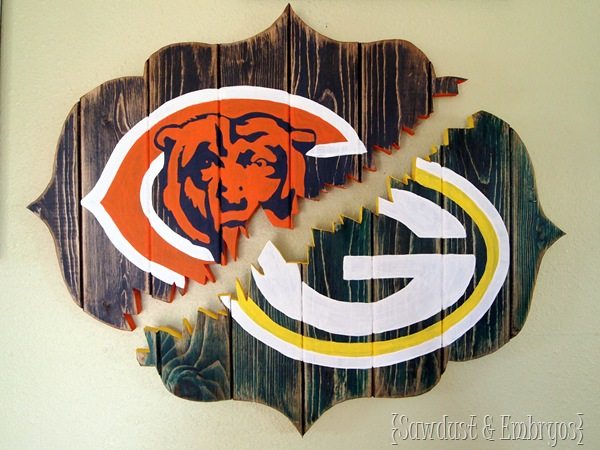 Nick put some comb hooks on the back of each half, and we slapped those bad boys on the wall for pictures!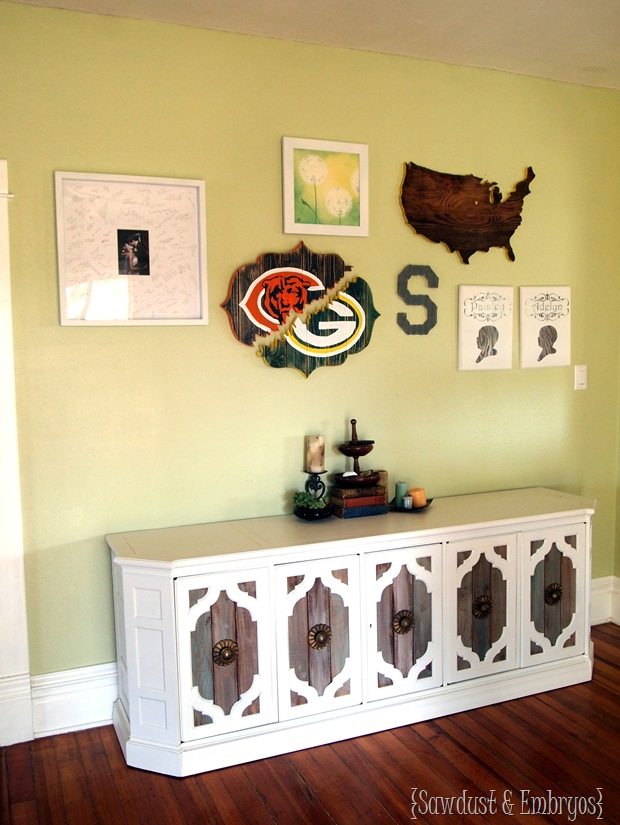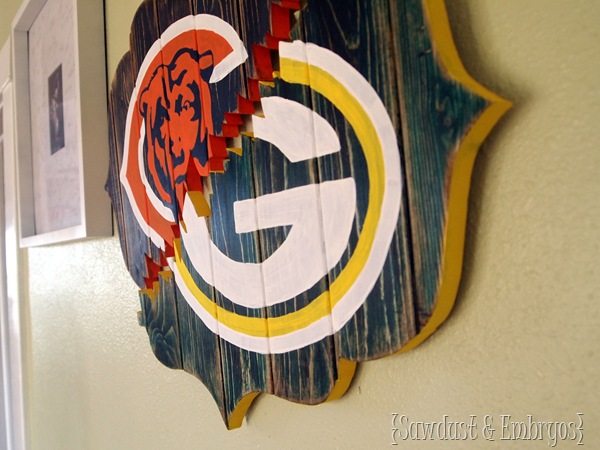 Obviously you could do this with any teams/sports! It's such a fun way to embrace your 'House Divided'!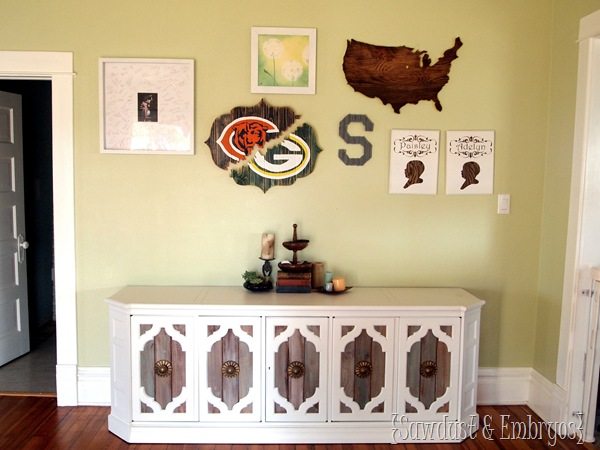 Huge thanks to Brooke for letting me contribute to her AMAZING blog each month! I'm suuuuper honored! Please feel free to hop on over to my blog Sawdust and Embryos for more fun projects! We just finished a a fun 'Herringbone Patchwork Accent Wall' in our twins' big-girl room… you gotta see it!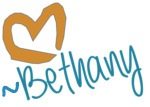 Have an inspired weekend everyone!