Although our Master Bedroom is torn to pieces right now, we are finally making some progress! The TV frame is hung and makes a huge statement. However, I must say that having a TV in our bedroom definitely breaks the rules of getting a good night's sleep.  It makes it easier to stay up later which isn't a good thing around here. But, luckily I'm a deep sleeper and can fall asleep even when my Hubsters is watching How I met your Mother at midnight.
Our next project is to make a new headboard to replace our last HUGE headboard. If you never saw that beauty, here is a picture of the bad boy: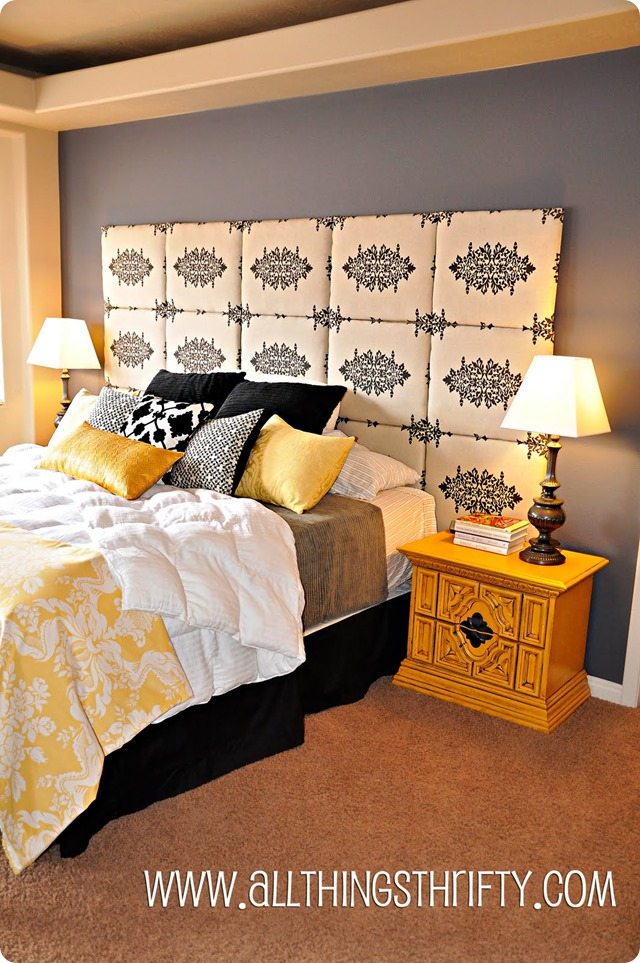 Although we LOVED our bedroom design back then, we are definitely excited to be out with the old and in with the new. Now, we just need to choose our new headboard shape because we already have the supplies to build it! I did some major research about headboard shapes and found this awesome guide: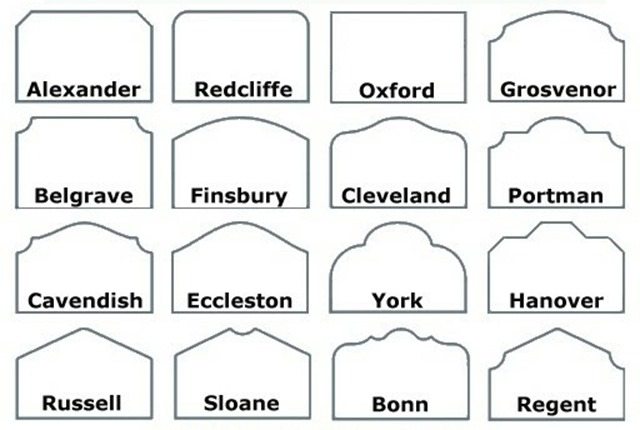 I had no idea that my girl's headboards were actually called the "Portman" shape.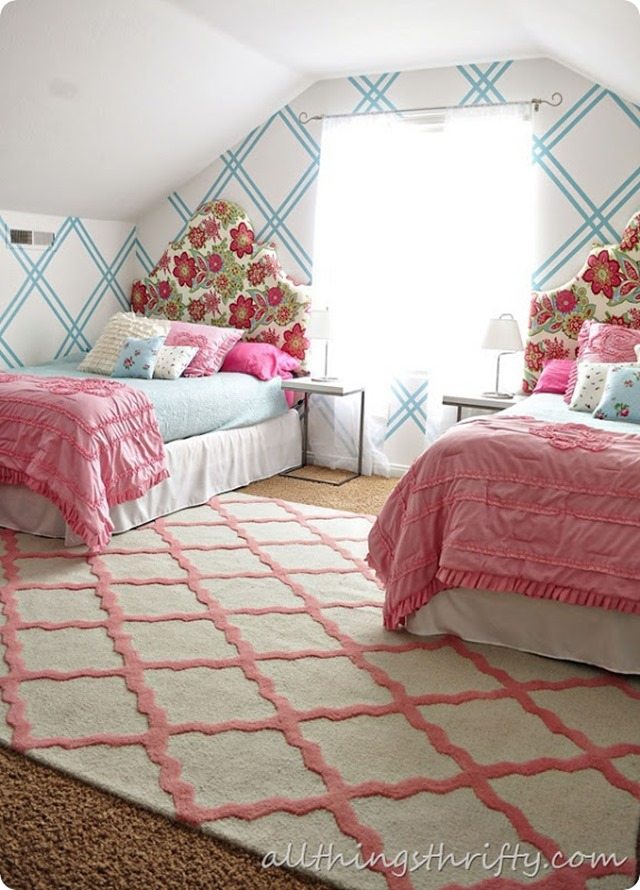 Now that I'm edumacated on the shapes of headboards, I have narrowed it down to these six designs.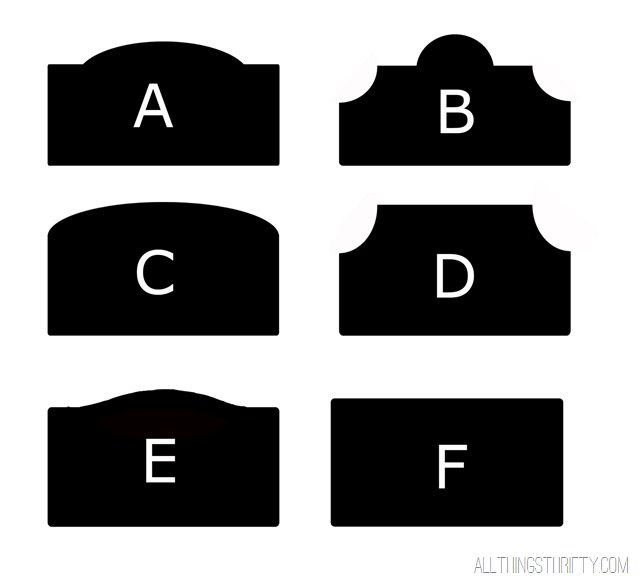 Which one is your favorite? Happy Monday! xoxo!