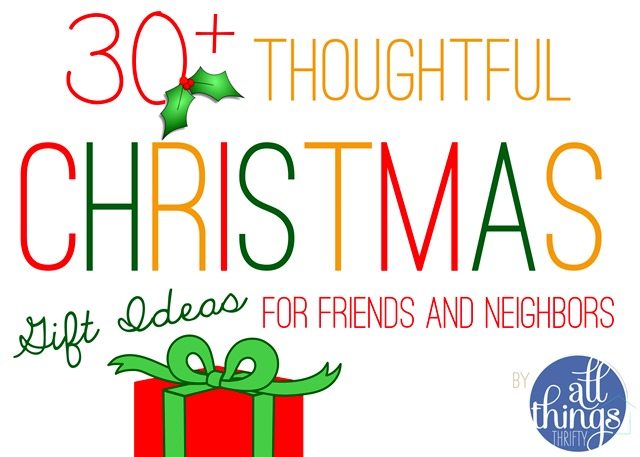 I hope you had a great weekend! We got 8 inches of snow here in Southern Utah which is very rare. I live in a place that NEVER gets snow. My kids are in HEAVEN. It's the worst snow storm in over 100 years in our area. They have been playing in the snow like crazy. It's been fun because it brings back tons of memories of playing in the snow from my childhood in Central Utah. As you may know, I am posting almost every day in December! So, don't forget to check back for our new content.
I am having so much fun putting together these fun gift ideas! You should see my house…it looks like a bomb of ribbon, glitter, and hot glue went off! HA! Good thing I have an awesome husband that is willing to eat cold cereal when I'm in project mode! Today is DAY 3 of this fun series of gift ideas for friends, family, teachers, neighbors…etc. So, if you missed DAY 1 and DAY 2, check them out!  I have to give my Mom and my Mother in Law a shout out. They have both had tons of great ideas for me for this series! So, THANK YOU Mom and Julie!
Alright, for gift ideas 1 through 11, you need to see Day 1 and Day 2 of this series. I'm picking up where we left off at number 12.
12. Wrapping paper is a great gift since everyone needs a ton of it in a few weeks anyway! Your card can say, "Wrap up a great Christmas!"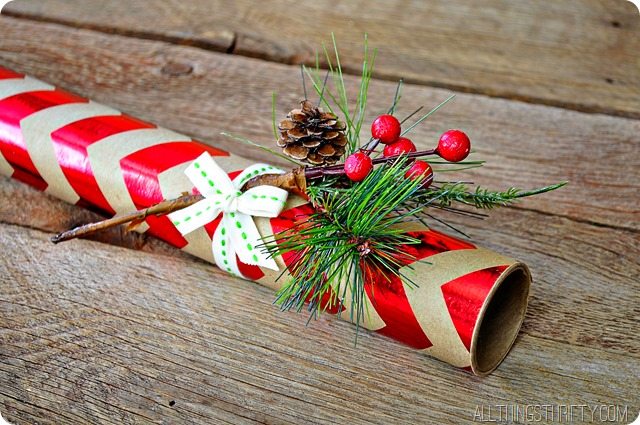 13. Muffin Mix…"You're getting MUFFIN for Christmas." Feel free to use my image below for your cards if you want.  I left off my watermark just for that reason.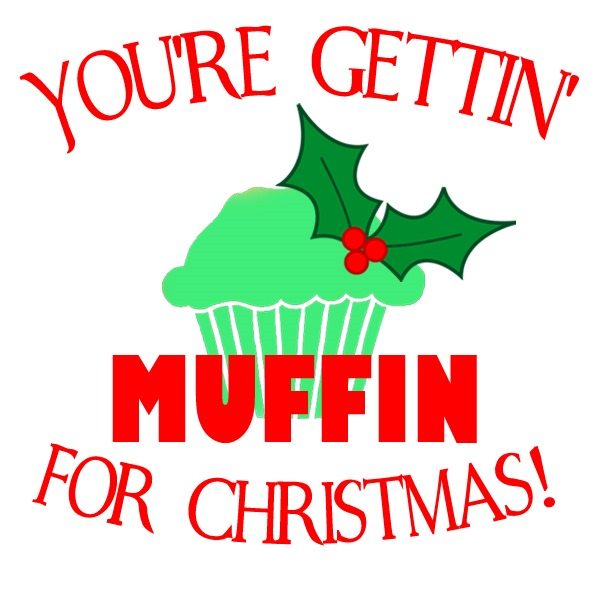 We got our muffin mix from Trader Joe's. MMMMmmmm.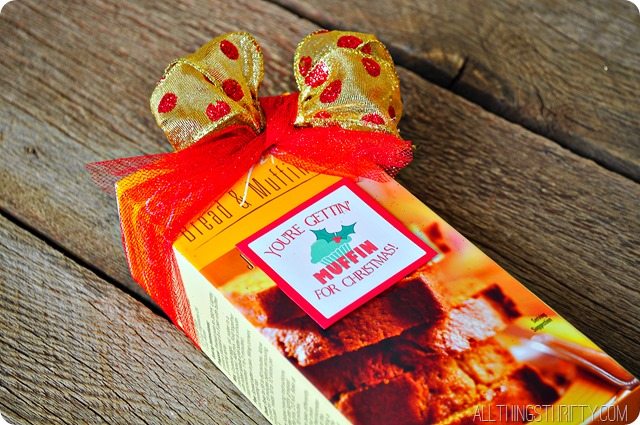 14. Santa-tizer…this one would be especially great for teacher gifts! I used red duct tape, washi tape, and my trusty Silhouette to make this cute little guy.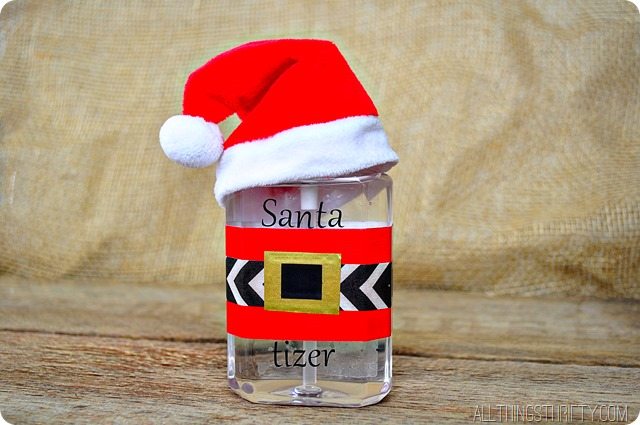 15. Coasters…"Coast into the Holidays." You can't see them very well but these coasters are sooo cute! They are from HomeGoods.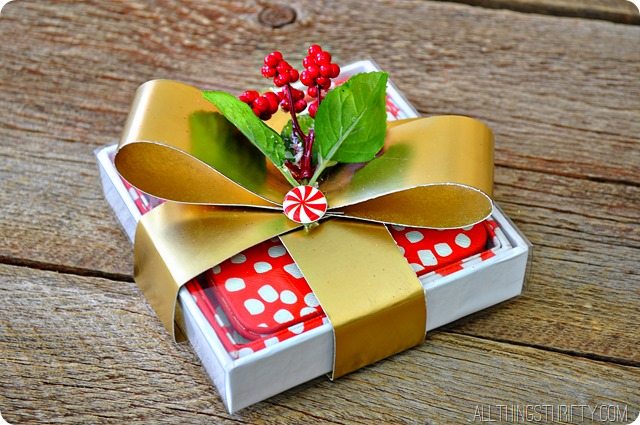 16. Scotch tape…after all who doesn't need more scotch tape before Christmas, right!??!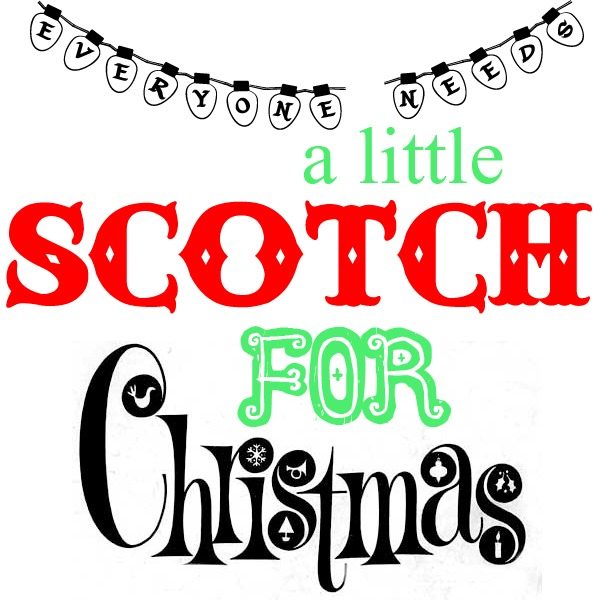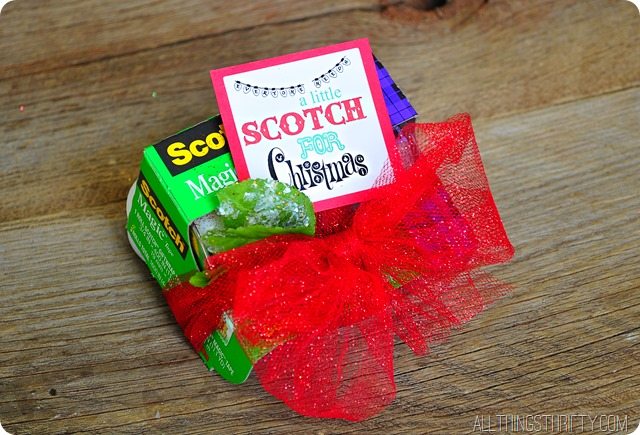 17. Mints…"This is MINT to wish you a Merry Christmas."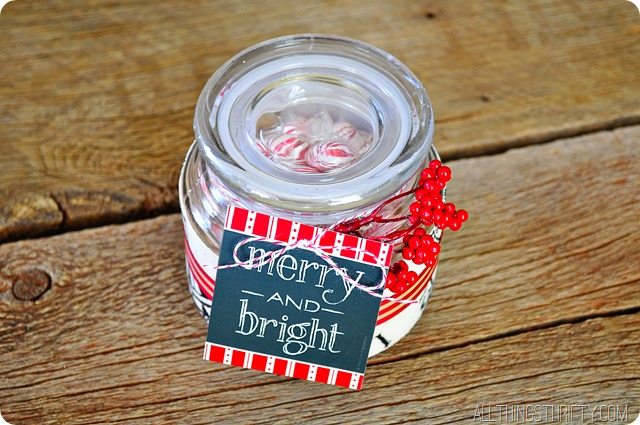 Check out the gifts from Day 1 and Day 2 below: Click on the picture to visit the post and see the fun gift sayings that go with each one.
Hope you had a great weekend! Happy Monday!
xoxo,
Brooke
Don't forget to come back tomorrow!
UPDATE! I have made a FREE printable for every one of these gift ideas! Check them out HERE!