Mornin' friends! Beth here from Sawdust and Embryos! I hope you have an exciting DIY-filled weekend planned! If not, I have a fun little project to inspire your creative juices to get flowing!
On our gallery wall, I'm always looking for things that are sentimental or have a story. I don't remember how the idea came to me, but I decided to make some wall art of the topographic surface of our acreage for Nick's birthday this year!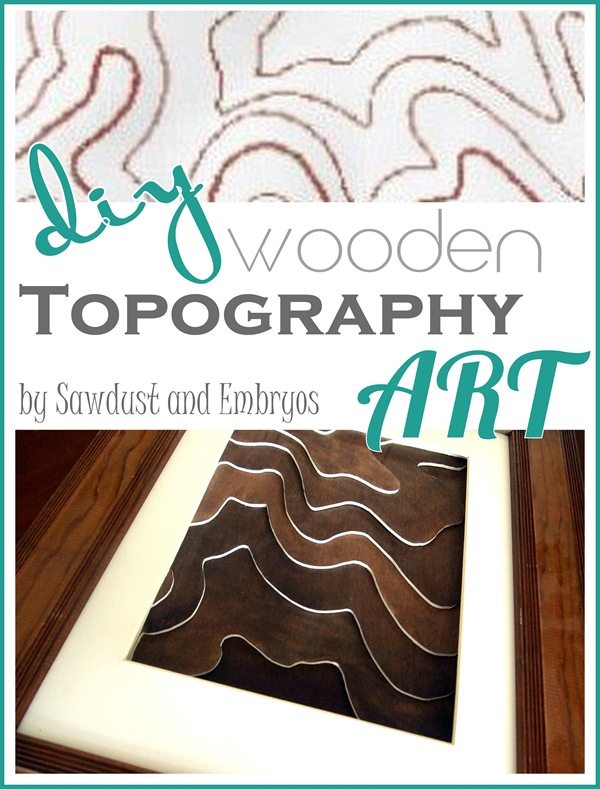 If you go to this website, you can zoom in to your property and see the beautiful layers of land! If you live in town, it might not be as interesting… but it's fun to find out! (note! I'm not affiliated with this website AT ALL. Just found it to be a useful tool!)

You might need to switch back and forth between the Hybrid and MyTopo view to find exactly where you want to crop. Once you're directly over your property, take a screen shot and crop in your photo editing software.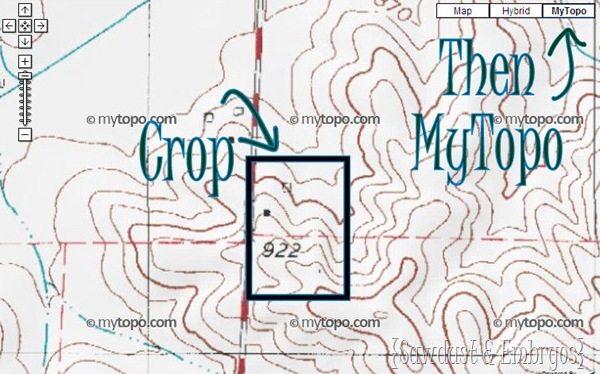 Behold… the topography of our acreage!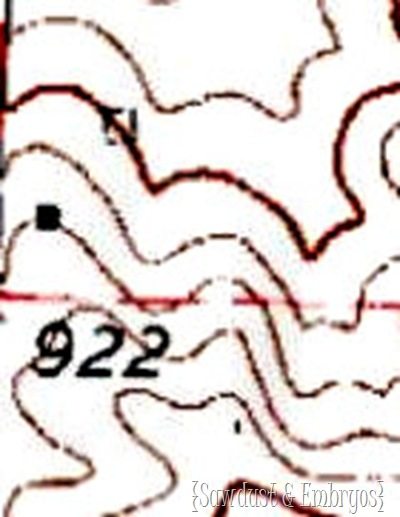 I had my local lumber yard cut me some wood to 8.5" x10.5" and plane them down to 1/8" thickness. You'll need as many as the layers on your land. I got a couple extra just in case I screwed up. HA! Then, print out your topography, number the layers, and cut them out with scissors. Then I traced each layer onto each board! I also traced around the perimeter of the paper because I wanted a boarder of wood to make framing easier. You can do however you want!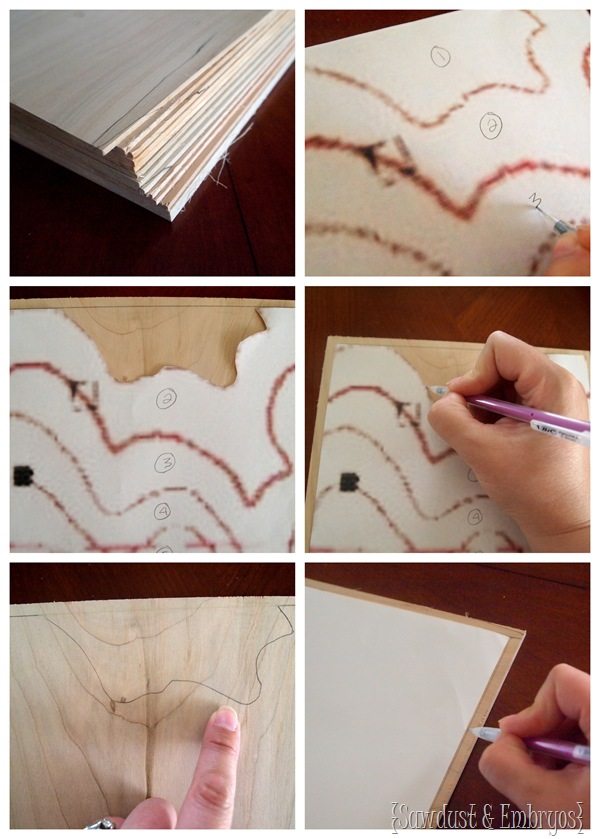 Before you start cutting, make sure you've taken into consideration which direction your land slopes and which way is north. I almost cut my layers the opposite of the way they should be!
Trace each layer right down to the last little hump!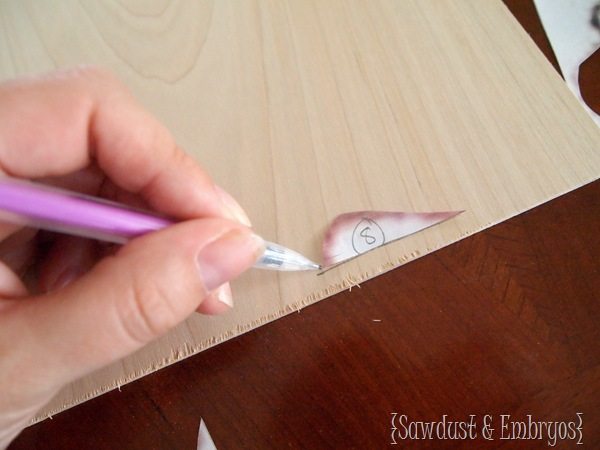 I drilled a hole in the corner of each board, and fed the scroll saw blade through the hole. If you're making yours without the wooden border, you can skip this step!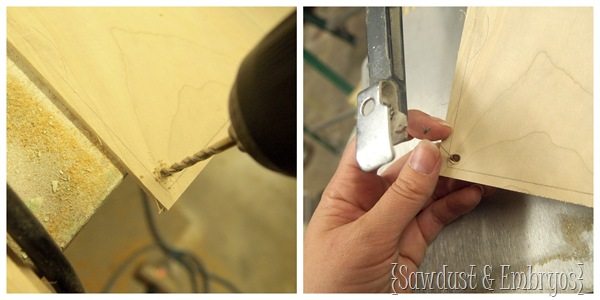 Then just start sawing away! I worked my way around the outside corners first, then ended with the curvy part. The best way to do corners is to saw all the way to the corner, then back up an inch or so, and curve past the corner and keep going. Then when you're done, you can go back and clip off that little corner by coming at it from the opposite direction.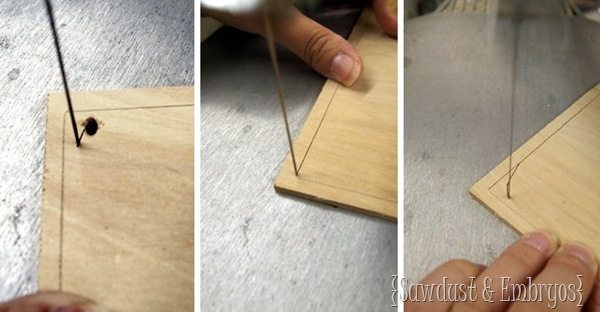 It's so much fun to see it coming together one layer at a time!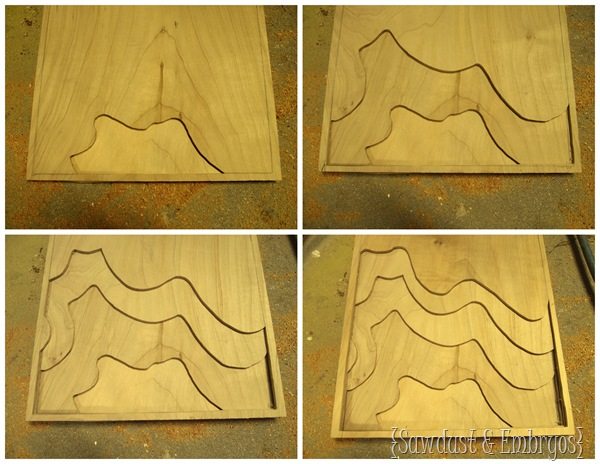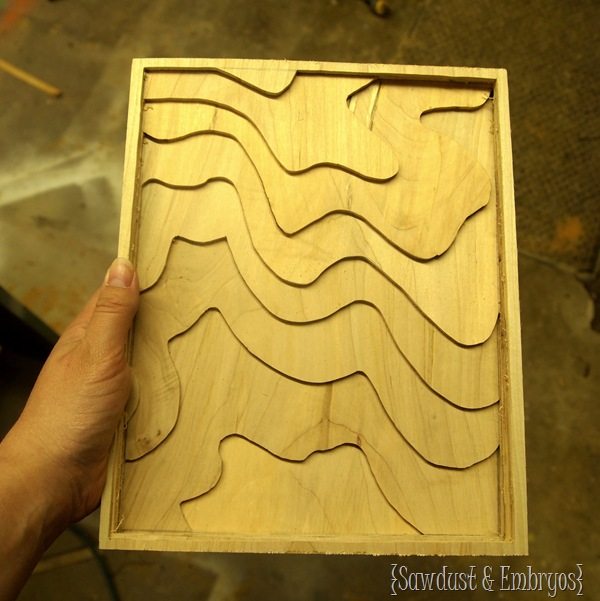 Lightly sand each layer, and stain or paint! Or whatever you want! I decided to use Rustoleum Dark Walnut, and let the stain sit on each layer for different amounts of time. I just wanted different depths of the same color.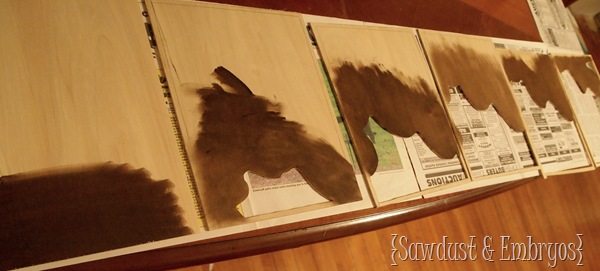 Then, with a craft brush and acrylic paint, I CAREFULLY painted the edges white for contrast.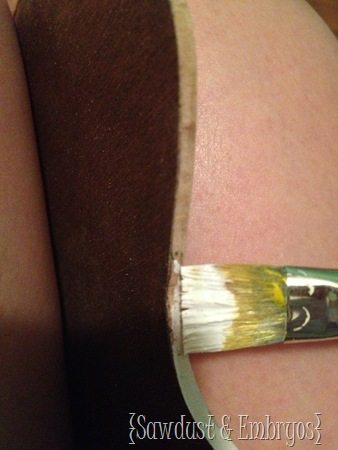 Time to start gluing! I used wood glue (starting with the smallest layer first), and a small paint brush to get the glue on the narrow edges.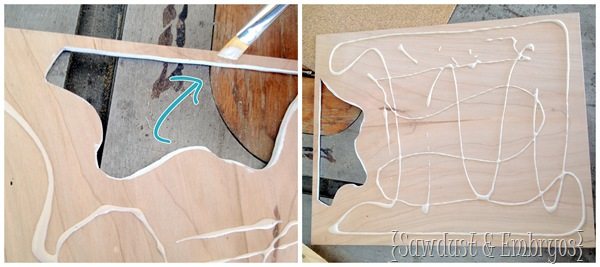 Then when they're all glued and lined up just perfect, put something heavy on top overnight.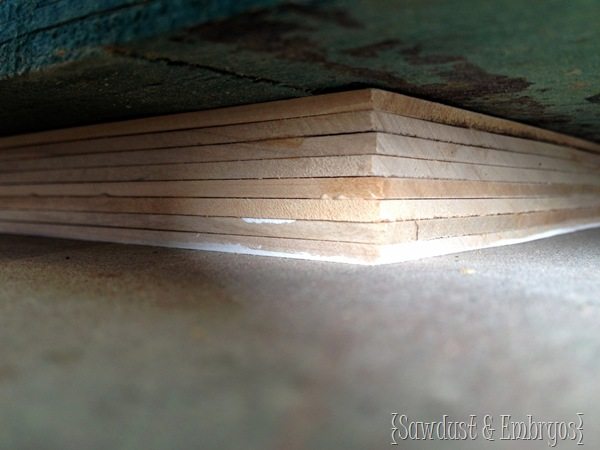 Once the glue is dry… YOU'RE DONE!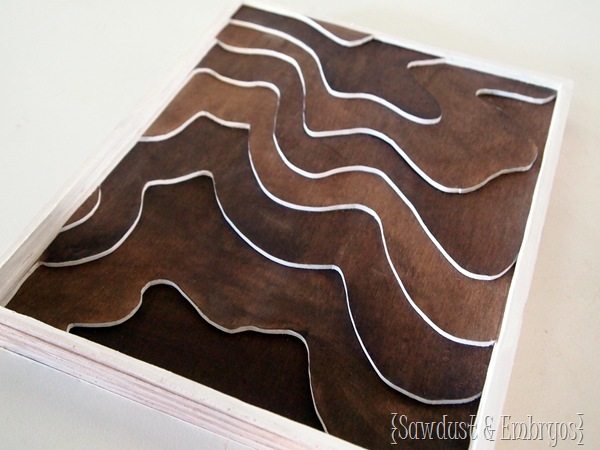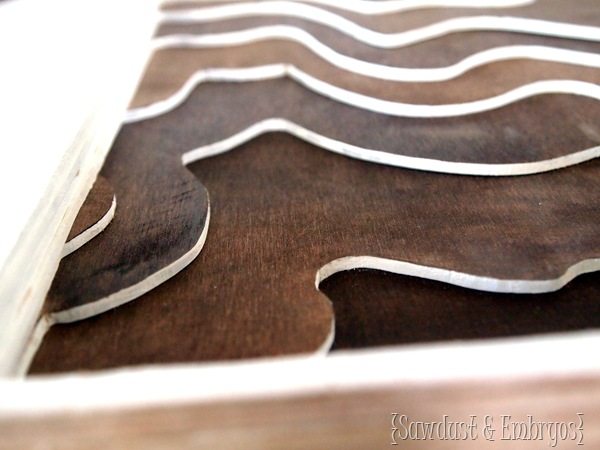 I'm planning to have this thing professionally matted and framed, but for now… I just laid a matte and frame on it so you can see how great it looks.  I think I'll go with a white frame instead of wood though.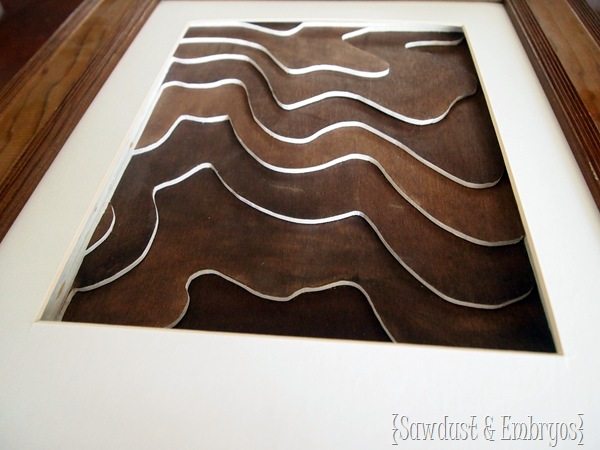 I love how it's 'abstract art' that has a story and meaning behind it. And it's been such a fun conversation started when we have company over!
If you don't have a scroll saw (or just don't want to hassle with wood), you could just use layers of felt in various colors too! There are so many options!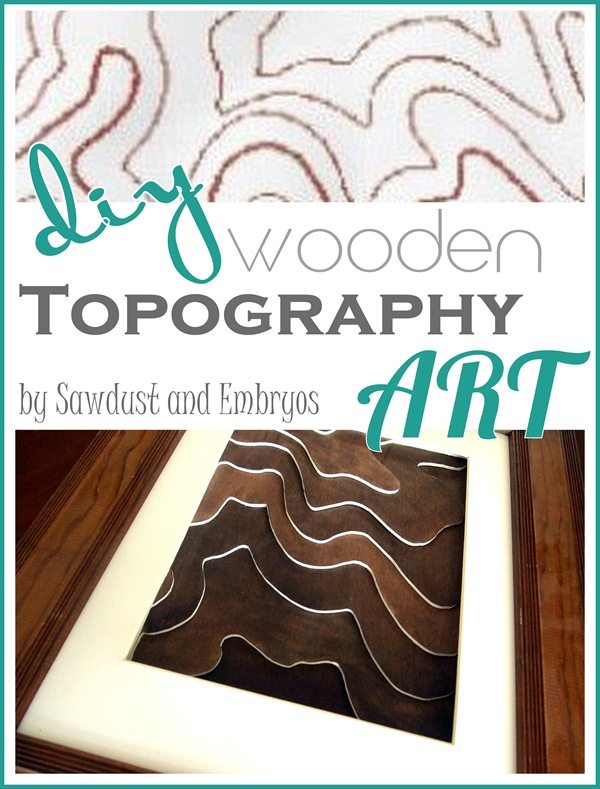 As always, thanks for letting me stop in here at ATT! Please come on over to my blog Sawdust and Embryos and poke around! We've got tons of new tutorials added here!
HAPPY WEEKEND!