Last Spring our courtyard needed a makeover, so I spray-painted our patio table. Yes, I took these pictures nearly a year ago. I forgot I had taken them, and I came across them today. I'm scatter-brained what can I say. But, I thought I should tell you what happened so that you don't run into the same problems if you decide to spray paint anything in the near future.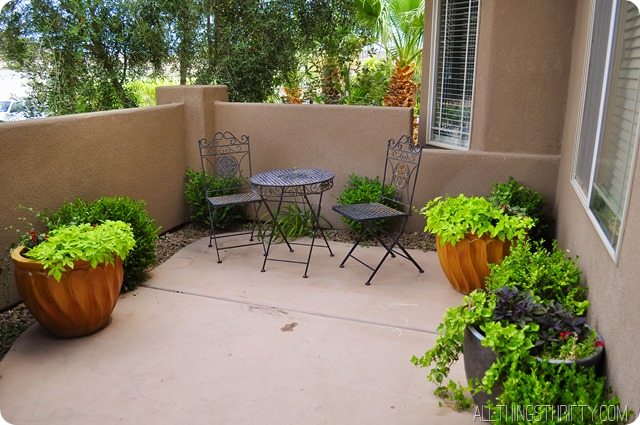 I used Valspar Spray paint called Exotic Sea, and although it worked out ok in the long run, I was not super happy with the spray paint.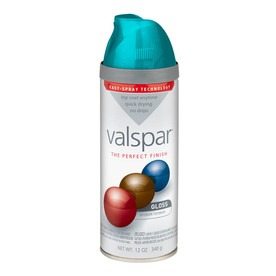 I would get almost done with the project and then the color would have variation and look completely different than the previous coat. So, I would shake the can really well and start over and then it would happen again! It took a few tries and a bit of good luck to finally get the entire table the same color. I would say I was the problem, after all I am just human, but I'm pretty much a professional when it comes to spray painting, so I have to say it was the product and not faulty command on this one.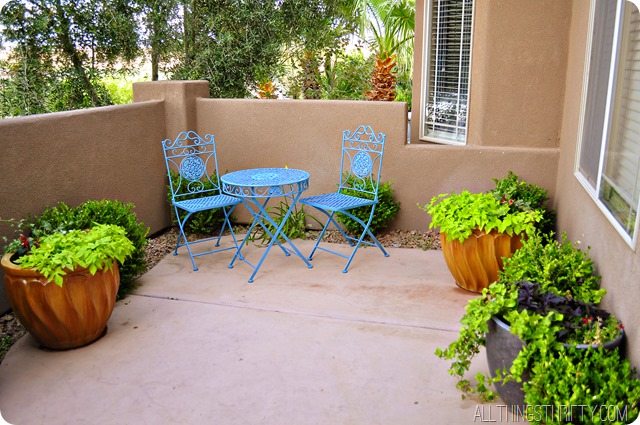 So, although I think the courtyard is much more colorful than before, next time I will choose a different brand of spray paint. On a more positive note: the color is a great shade and very bright and that was exactly what I was going for. Let's give it the benefit of the doubt, maybe the can was old?
Happy Monday.
xoxo,
Brooke