Hi friends! I'm Beth from Sawdust and Embryos! If you aren't familiar with my blog… my husband and I have twin girls. Twin TODDLER girls. Drama City. Let's just say they're very 'spirited' and strong-willed. As parents we're learning to choose our battles. And with regards to discipline, since they aren't quite old enough to understand 'loss of privilege', we've embraced the Time Out method for now. I would like to introduce you to THE CORNER: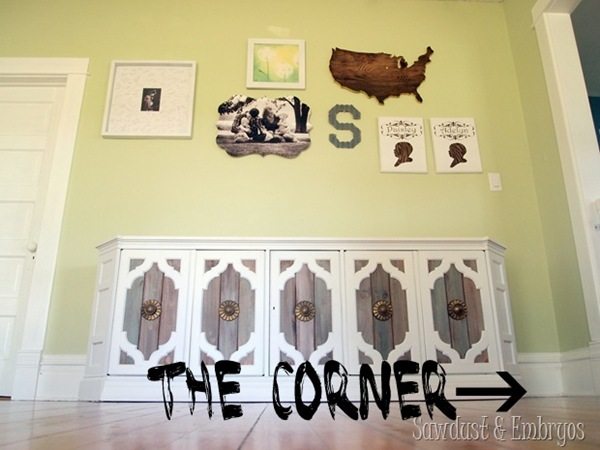 This is the place in our home that we've designated for the girls to go to calm down and 're-boot' in times of toddler crisis. However, when we go away for the weekend or visit family for holidays, it becomes complicated because they're in an unfamiliar environment with all kinds of other distractions. I decided to purchase a little carpet square (AKA Portable Time-out Mat) from our local hardware store for a measly $1.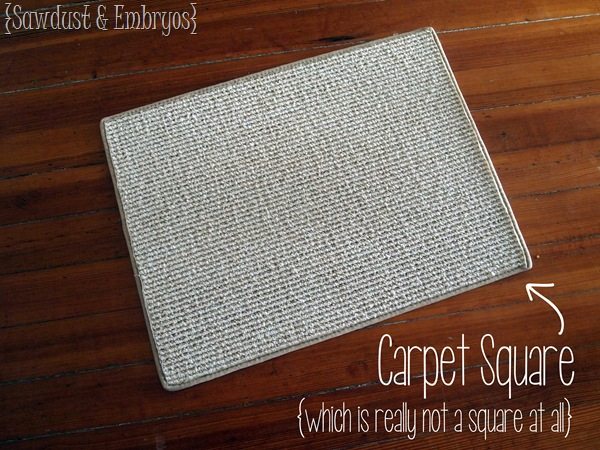 I told my friend Dana of my plans (she has a vinyl Etsy shop) and she drafted up a couple designs for me using the phrase 'It's all fun and games until somebody gets a TIME OUT'. This is the one I chose.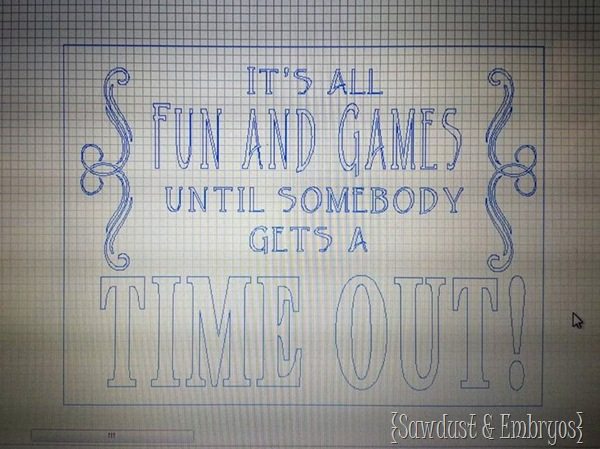 She cut it for me on her industrial vinyl-cutting machine (if you have a Silhouette or Cricut you could use that too). I centered that bad-boy on my carpet square, pressed down, and pulled off the backing verrrrry slowly.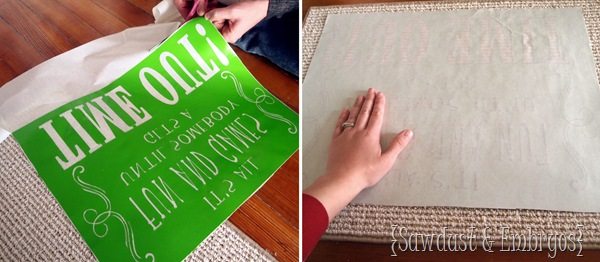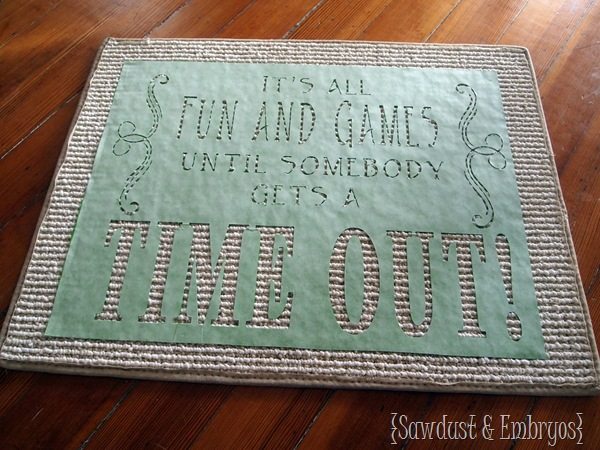 I taped off the edges and spray-painted! I let it dry and off-gas for several days… no need for fume-y chemicals around my precious babes!

I expected some bleeding since the rug isn't a smooth surface, but the edges were surprisingly clean!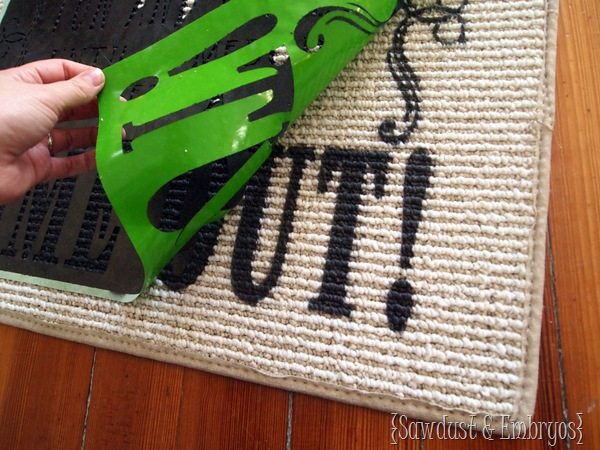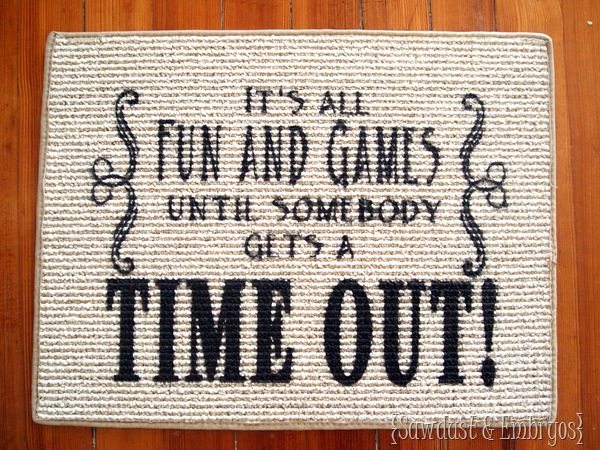 It fits perfectly in 'The Corner', and has proven very effective with out disciplining endeavors. The girls know they need to be on the mat and simmer down, and for the most part (miraculously) they don't fight it! And I'm happy to report after several months, the paint has hardly faded at all.
Here's Della giving it a try shortly after she got caught jumping on the couch.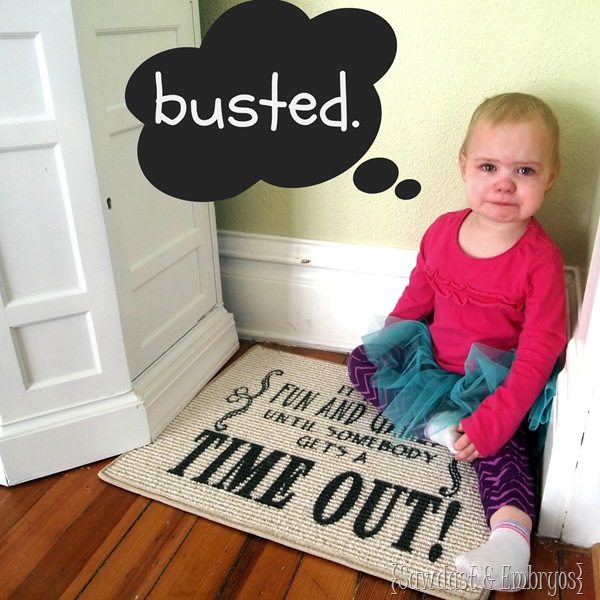 I can assure you that no babies were harmed in the making of this blog post… and my girl Della got lots of hugs and kisses after I took this pathetic photo of her. I should also mention that this post is not sponsored by Dana's Decals N Décor… she's just my friend and does an amazing job with her vinyl business. If you'd like to purchase this 'Time-Out Mat vinyl', that listing is here.
Be sure to come on over to my blog Sawdust and Embryos and snoop around for a bit! There's lots of inspiration to be had! And if you're interested in seeing some other projects that we've done using vinyl as a stencil, you can click on each link below to be directed to that post.
Have a great weekend!