I haven't made these for awhile, and I made them on Sunday for dinner. The kids love them! I got the recipe from my sister Natalie. Thanks sis!!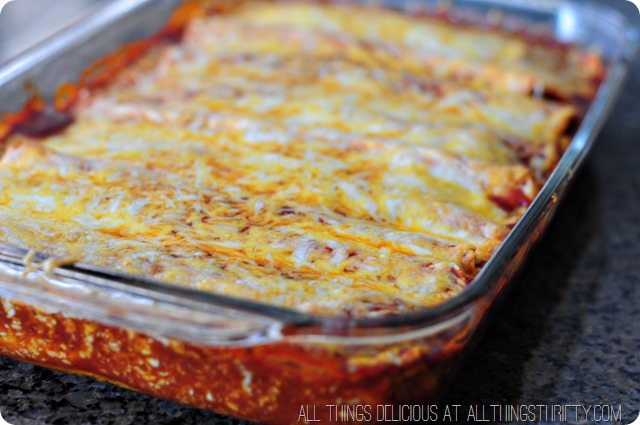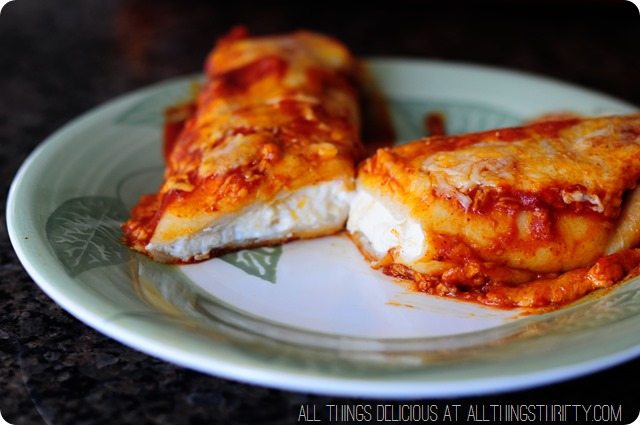 Ingredients:
8 oz. Cream Cheese
8 oz. Sour Cream
Chicken (Either 2 chicken breasts boiled and shredded, or 1 large can of Chicken)
I use the canned Kirkland Chicken from Costco
2 cups of Fiesta Blend Cheese Split into 1 cup increments
1 large can of Rosarita Red Enchilada sauce (or two small cans)
I do NOT like El Paso brand sauce.
8-10 mission tortillas
Directions:
Mix softened cream cheese, sour cream, chicken and 1 cup of cheese. Roll small amount in tortilla and put in 9X13 pan. Continue until pan is full and all cheese mixture has been used.
Pour enchilada sauce on top, and sprinkle with remaining 1 cup of cheese (more if wanted).
Cook on 350 for 30-35 min.
Remember that all Recipes shared on All Things Delicious share the "stamp of approval."
STAMP OF APPROVAL DEFINITION: I never share a recipe that is not tried and tested and approved personally by me.
xoxo,
Brooke