This is a Sponsored post written by me on behalf of Sargento for SocialSpark. All opinions are 100% mine.
My brother in law Mike asked for a block of cheese for Christmas when he was six years old. Can you imagine him sitting on Santa's lap at the mall and saying, "I want a block of cheese for Christmas."  It cracks me up to even think about that! I can only imagine how funny his parents thought that was. He has always been obsessed with cheese, and he and his wife Jessica just happened to be at my house when my Sargento cheese arrived in the mail. Their enthusiasm of tasting the cheese was so much fun. We all tasted the different varieties and had fun discussing which ones we liked the best. Jessica is a fabulous cook and she is going to share her amazing Creamy Havarti Deluxe Grilled Cheese Sandwich with us today!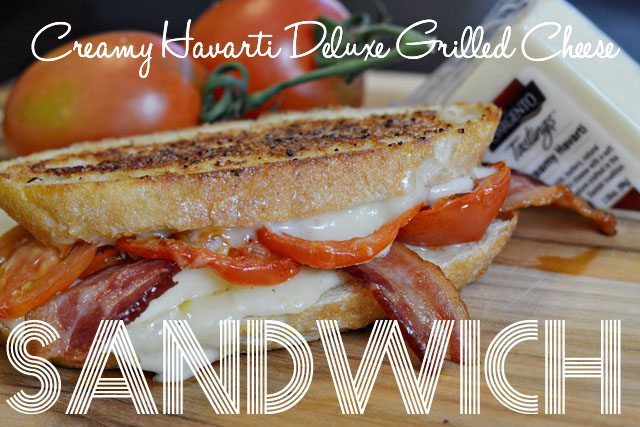 Hi! I'm Brooke's favorite sister-in-law (wink wink) Jessica from Lou Lou Girls!  Last weekend we were just hanging out with Brooke when she casually pulled out her Sargento Tastings. (Sargento Tastings are like the fancy cheeses you order when you're on a cruise, but are WAY more affordable.)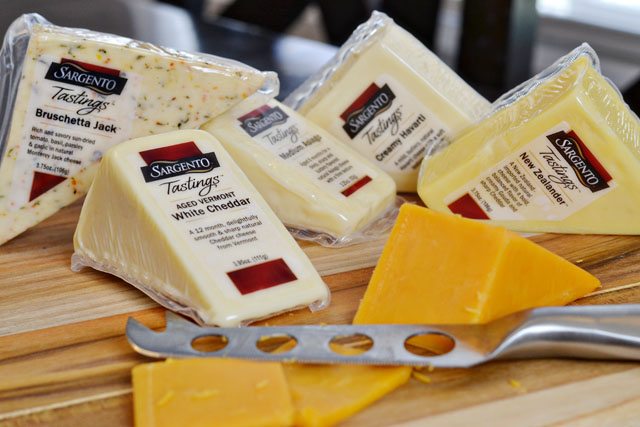 Anyway, we love cheese in our family, and my hubby started humming and dancing around like a giddy little child while he tried each and every one of the 8 different flavors. So naturally, my mind started racing with all the different things we could make! After offering about 15 different suggestions to Brooke she finally caved and said I could share one of my favorite recipes with you fabulous ATT readers! YAY!
I've always been a sucker for a delicious grilled cheese sandwich. After all, how can you go wrong with OOEY GOOEY CHEESE, bacon, roasted tomatoes, and crusty garlic bread?! I can tell you're salivating just thinking about the cheesy goodness so let's just get on with, shall we?
Here's what you'll need for 3 of these cheesy masterpieces…
Creamy Havarti Deluxe Grilled Cheese Sandwich 
3 vine-ripened tomatoes
3 T. Sargento Tastings Medium Asiago cheese, shredded
1 block of Sargento Tastings Creamy Havarti cheese, sliced thick
1 T. Garlic Powder
6 slices of crusty bread
3 T. softened butter
9 slices of bacon, cooked
Directions: Preheat your oven to 425 degrees Fahrenheit. Slice your vine-ripened tomatoes.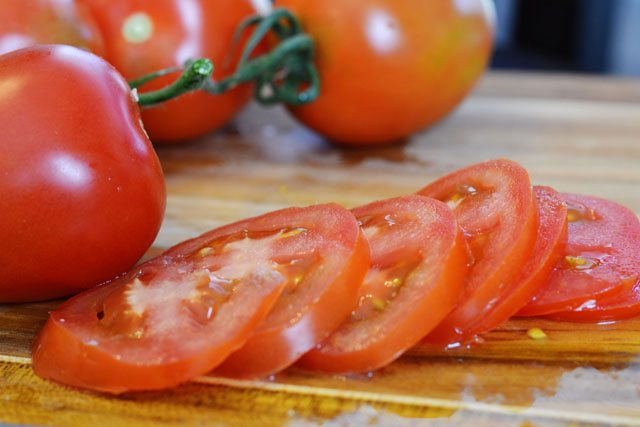 Spread your tomatoes out on a cookie sheet, sprinkle with Sargento Tastings Medium Asiago cheese, and a little garlic powder, bake for 10-15 minutes, or until the cheese is melted and the tomatoes are bubbling.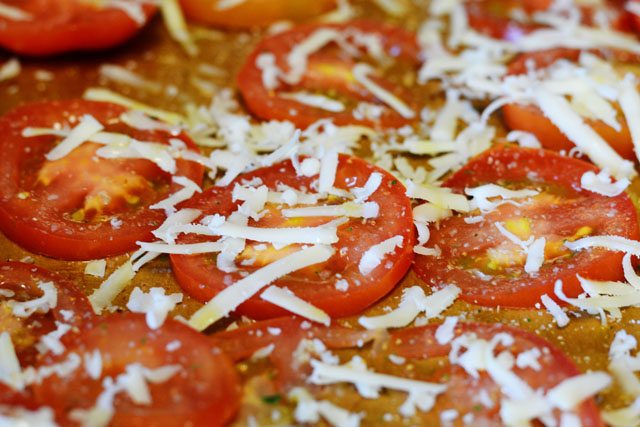 I cooked my bacon in the oven with the tomatoes, it's easier and less messy that way, but you can do whatever your little heart desires.
When your bacon and tomatoes are done, heat a  heavy skillet or pan over medium-high heat. Spread butter on one side of your bread and sprinkle with garlic powder. Place buttered side down in hot skillet, and immediately top with Sargento Tastings Creamy Havarti cheese. Be generous my friends, you won't regret it. Top cheese with 3 slices of bacon and sliced tomatoes and cover for a few minutes until the Creamy Havarti starts to melt. Remove lid and sandwich the bread together, continue cooking until the bread is golden brown and crunchy!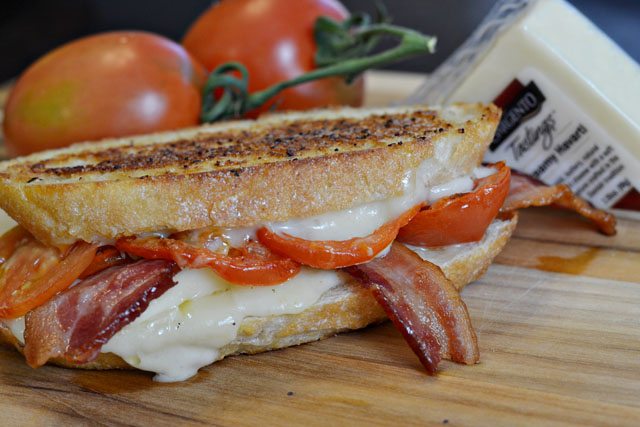 As you can see, this recipe is super simple and totally fits into any busy mom's schedule. Plus, if tomatoes aren't your thing, don't worry, Sargento Tastings would be great with fresh fruit or nuts any time of the day. Just ask my hubby, he and my little 2-year-old finished off the rest of the cheese before I could finish making dinner! You can also visit Sargento on Pinterest, or Sargento on Facebook for more recipe ideas!
Thanks for letting me stop by Brookie!