Good morning ATT readers! And happy long-weekend to you! I'm Beth from Sawdust and Embryos!
Today I have a super fun/easy tutorial to share with you. We used an old papasan chair/cushion to make a cozy canopy for our twins' new room!
If you don't already have a papasan chair lying around in your basement, you can find them almost anywhere… garage sales, thrift stores, craigslist. And for CHEAP too!
We started by chopping this bad boy in half. We used a reciprocating saw, but you could use just about any type of saw… or even a hedge clippers.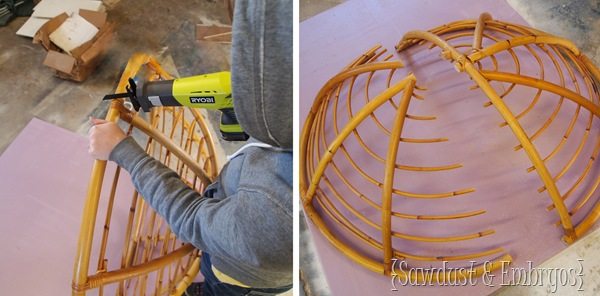 Next, I primed/painted one half white, and used L-brackets to affix it to the wall at the height we decided on. We use 3 L-brackets total… one in the center, and one on either side of the papasan. Like so!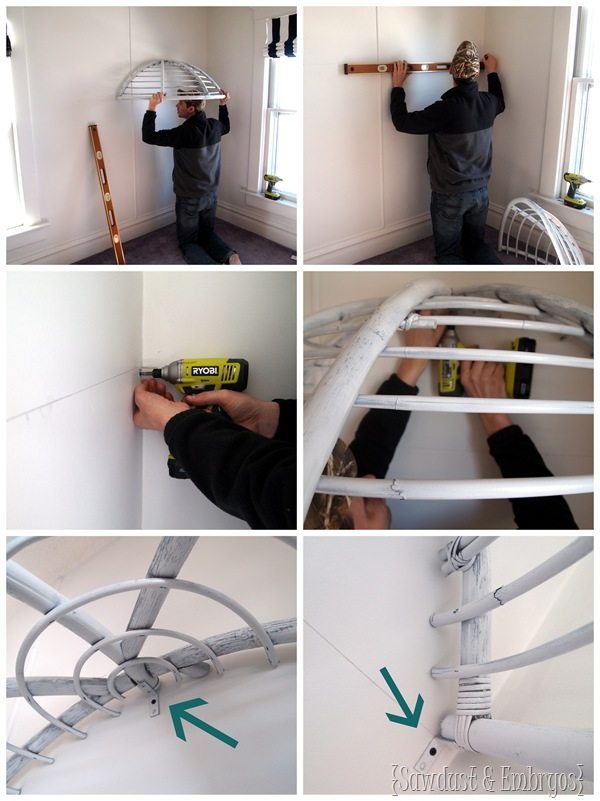 I had one of those sheer mosquito net thingies from my college days, so I cut a slice in the back and draped it over the papasan-half, tucking the edges around the corners of the papasan frame. You could use any fabric for this as well. If you have a boy, you could use camouflage!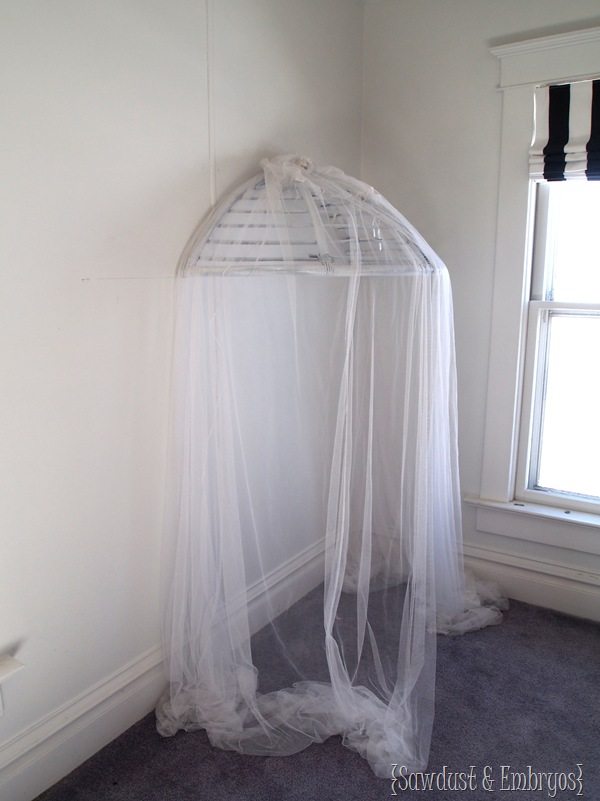 We used the papasan cushion for the floor, and I made some cute envelope pillows using Mandi's tutorial. Super cute!
Then I strung some thrift store lights along the top frame using zip ties. This part is optional too, and you could also use white twinkle lights or icicle lights!
I cut up an old ruffley  duvet cover and used RIT dye to make it pink, and draped it over the top to finish it off! It's the little touches that make it feel so customized to YOU! You can make this however you want!!!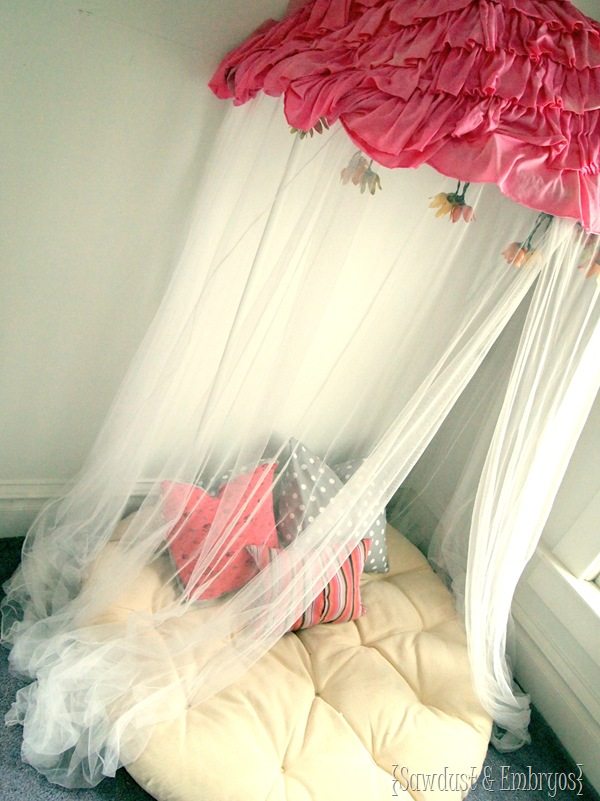 Our twins are going to love curling up in their canopy to read books and tell stories.  This is one of our favorite projects to date!!
Since building this little canopy/reading nook, we've also made some fun DIY Pinwheels that are the cherry on top! LOVE.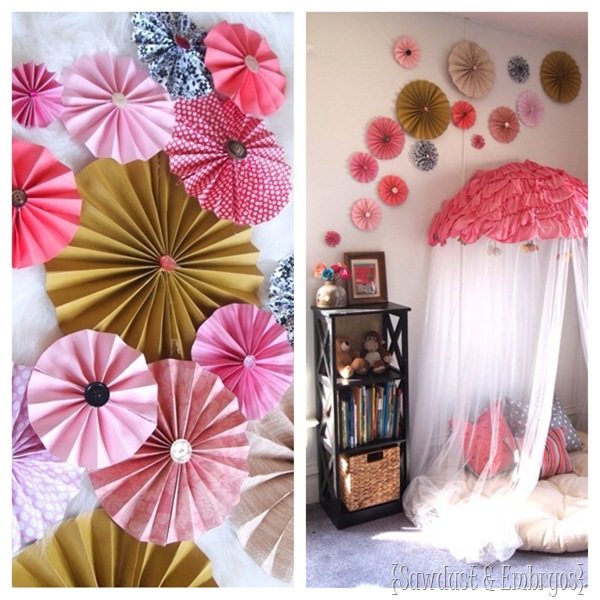 Be sure to come on over and check out all the other fun little projects we've done to make the twins' room perfect!
Have an inspired weekend!