Wowza, somebody pinch me because I'm about to bust out some seriously awkward Carlton-style dance moves to be contributing in front of the wildly amazing ATT fanbase!!
Allow me to introduce myself, I'm Trisha D from Black and White Obsession and I'm a Hardcore DIY-er/Messy Crafter/Chocolate Lovin'/Thrift Shop-aholic/Graphic Obsessed gal that's been assigned to be your friendly neighborhood printable gal. And boy do I have the printable for you today!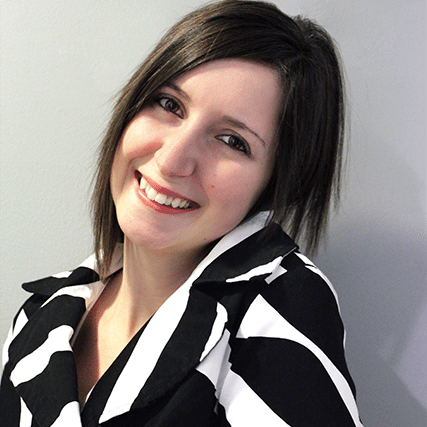 So you guys are huge Pinterest fans right?! Well during one of my pin-hoard-fest Saturday mornings I came across this absolutely adorable watermelon themed party from the amazingly talented gal at Design, Eat, Repeat. And as luck had it, it was centered around an ice cream social. Cheah, talk about Fun with a capital F.
Anywho, armed with inspiration along with a few measurements (using the Joy Classic Waffle Cones which I found at Walmart), I whipped up four pun-intended schmancy wrappers: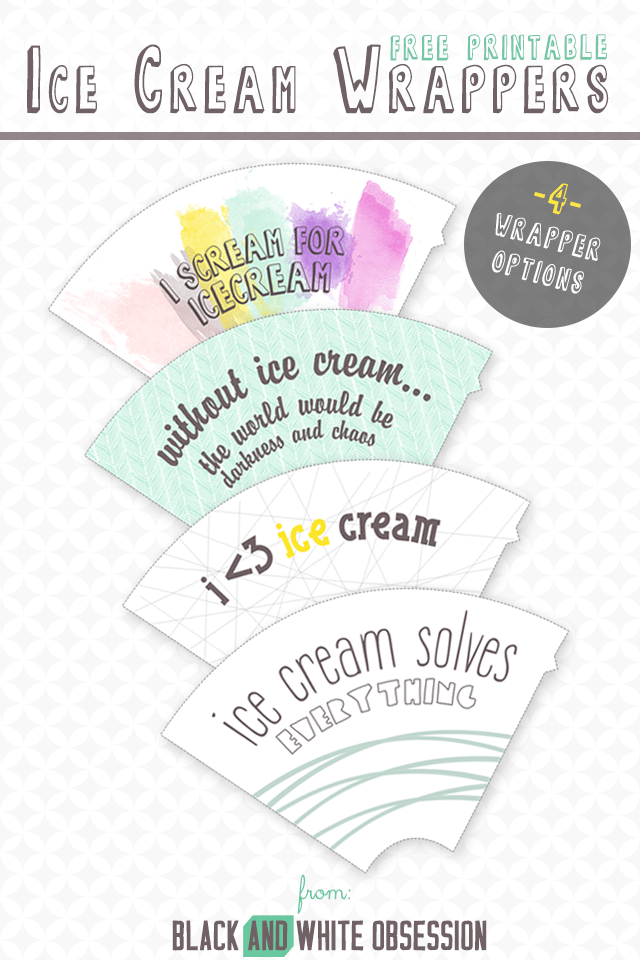 They read: "I scream for Ice Cream," "without ice cream… the world would be darkness and sadness," "I <3 ice cream," and "ice cream solves EVERYTHING."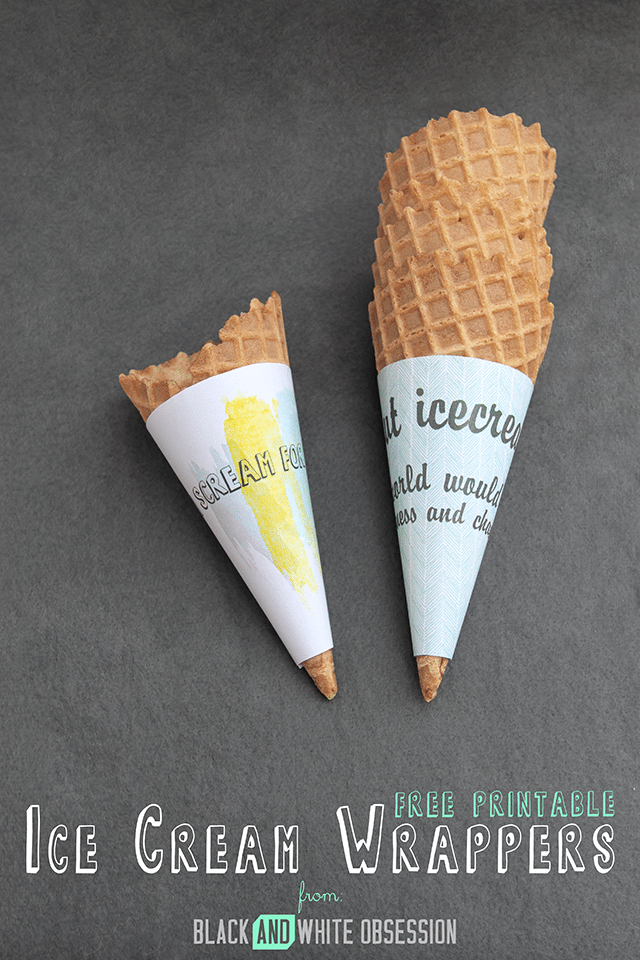 Mmm, Cookies and Cream one of my favorites!!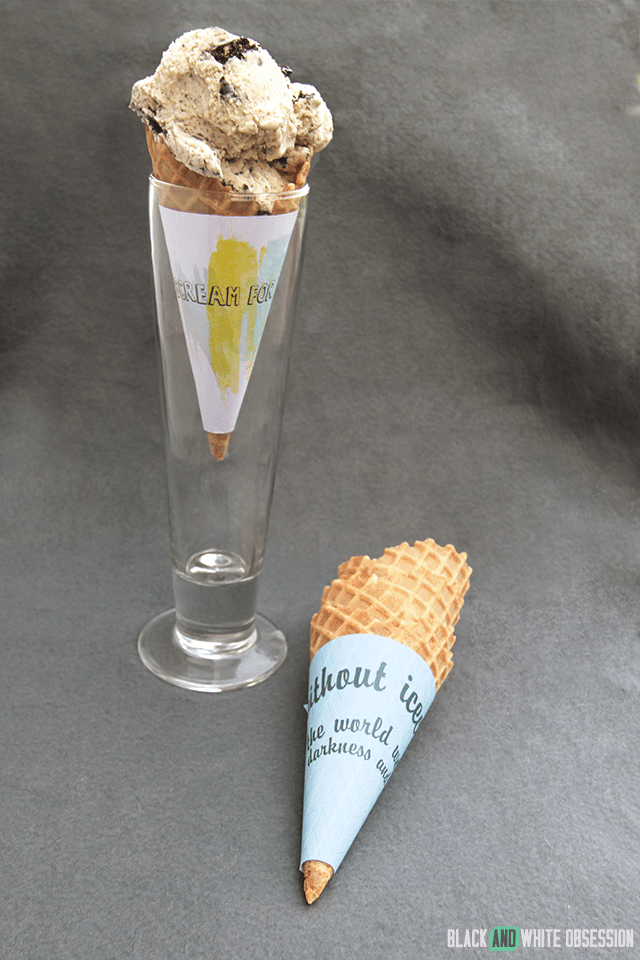 Simple. Quick. Fun. And totally perfect for those last minute get-togethers to add a little extra pizazz.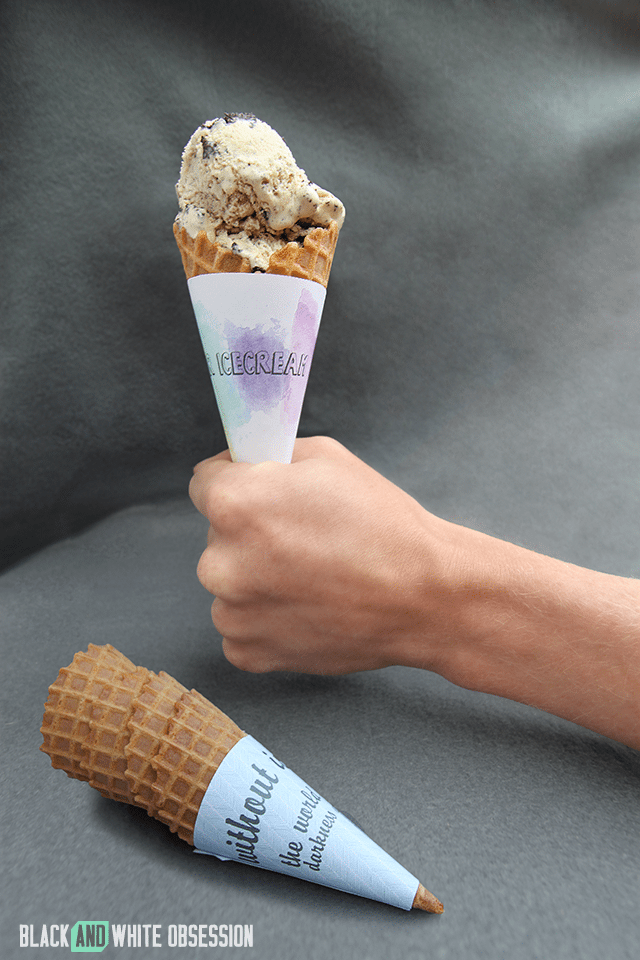 Simply download (or click the image below), print and cut. Then adhere using a non-toxic (hey it's better to be safe than sorry) glue stick along the straight edge. Be sure to keep that tiny tag on the outside. It'll be easier to rip that sucker off when you're getting to the crunchy part.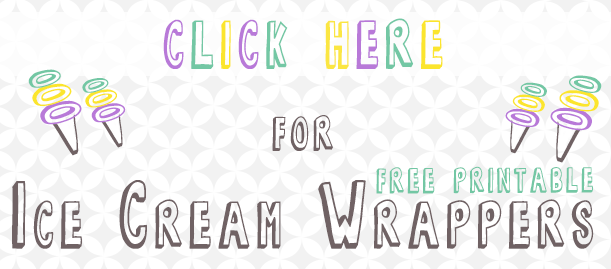 All there's left to do is kick back and enjoy your favorite ice cream flavor poolside patio side in the blazing sun! Now tell me… what's your favorite Ice Cream flavor? Anything with caramel is a huge hit at our house!
If you enjoyed this tutorial, I'm sure you'd love these too: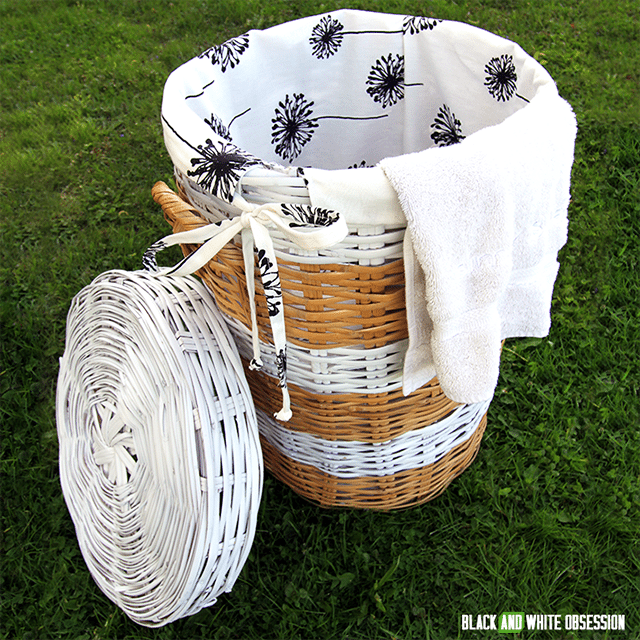 Wicker Laundry Hamper Makeover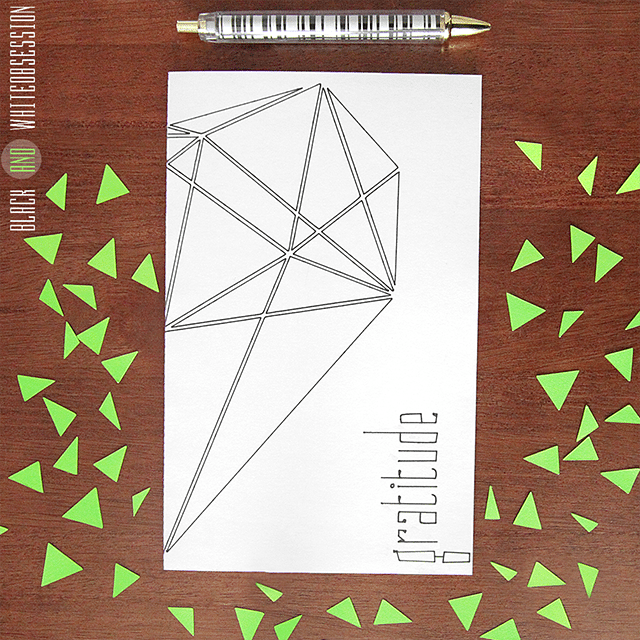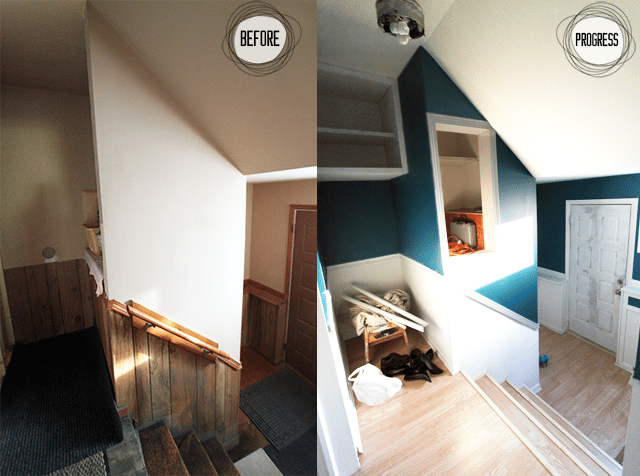 -Trisha D. Black and White Obsession
You can also find me getting chatty on Pinterest, Instagram, Twitter, and Facebook.