#1. Your house doesn't have to win an award to be a home.
Friends, life is practice, and according to Malcolm Gladwell, you need to practice something for 10,000 hours before you can be an expert in a certain field. So, can I say I'm a decorating expert? Probably not. But, I can definitely tell you that I love to decorate. I have been obsessed with making a house feel like a home since my first apartment in college 15 years ago.  I moved in a week before my five other roommates, and by the time they got there, the house was already decorated.
Can I say that the apartment won the award for the best decorated apartment in the complex? No. But, I can say that the apartment felt more like mine after I had spent a few days sprucing it up. So, stop stressing about the "perfect" home and just make a few changes to help your house feel more like you.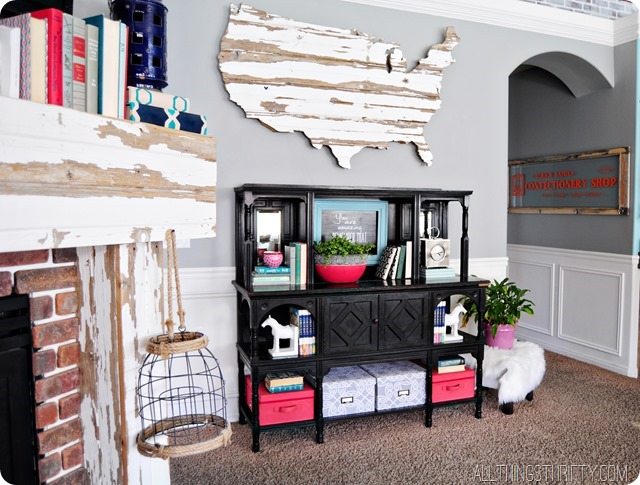 #2: You don't have to spend a lot of money!
I love this quote. It speaks to my soul and I believe every. single. word.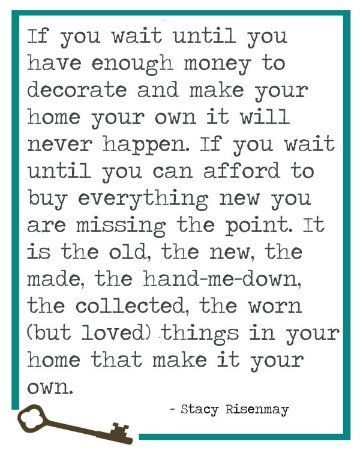 #3 It is ok to redecorate!
I promise it's ok to redecorate. Heck, I have decorated this spot in my house five times in the last five years. It's a constant process for me to decorate a room. The room evolves over time, and your likes and dislikes change. There is nothing wrong with that so don't stress about it.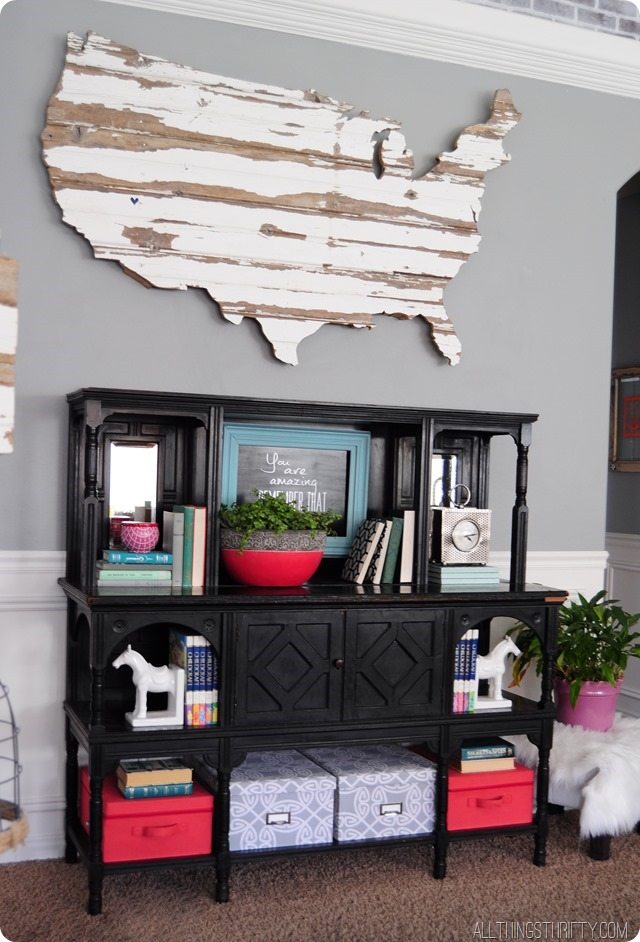 #4: Decorating can be sentimental.
In 2012 one of my New Years resolutions was to be more sentimental. I'm not naturally nostalgic and I am still working on this character trait. But, one thing that has helped me in my efforts is remembering that decorations can be a great way to walk down memory lane. These Child Craft Books were in my house when I was little. So, every time I see them, I think about my childhood.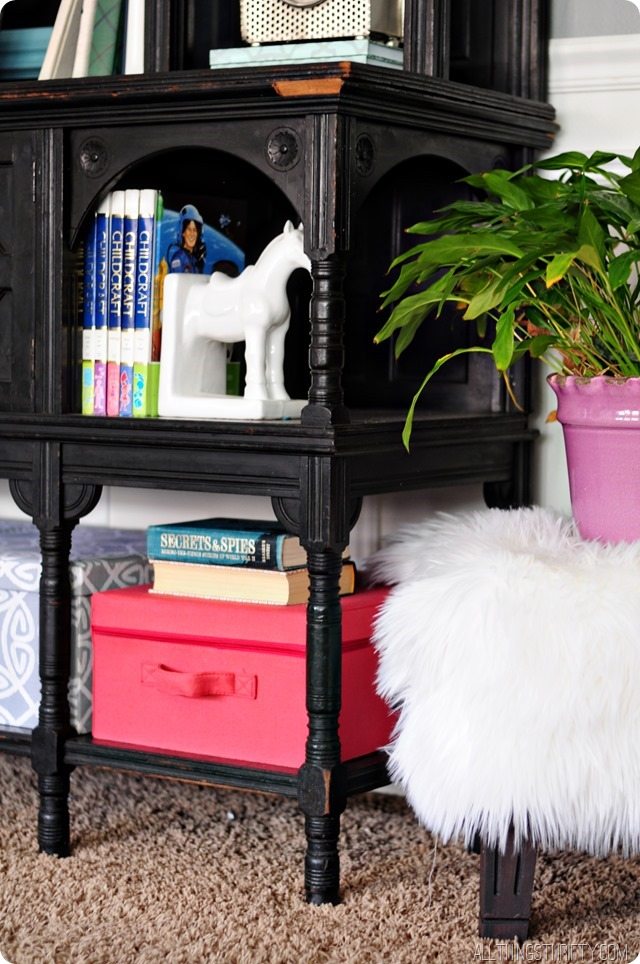 #5: Decorating can spread messages.
Every few days, I ask my kids if they know how much I love them. They always laugh and say, "YES MOM, we know you love us because you always tell us!"  It's true, I do try and tell my kids that I love them a lot. But, I can also communicate to my kiddos through my decorations.  It's my way of building their confidence subtly…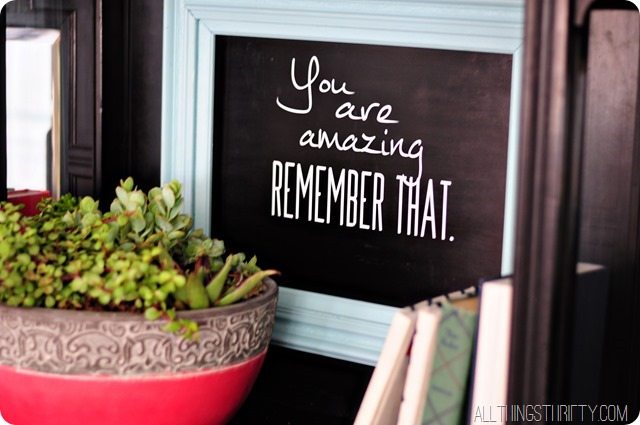 and without saying a word, my kids can see that I'm proud to be an American.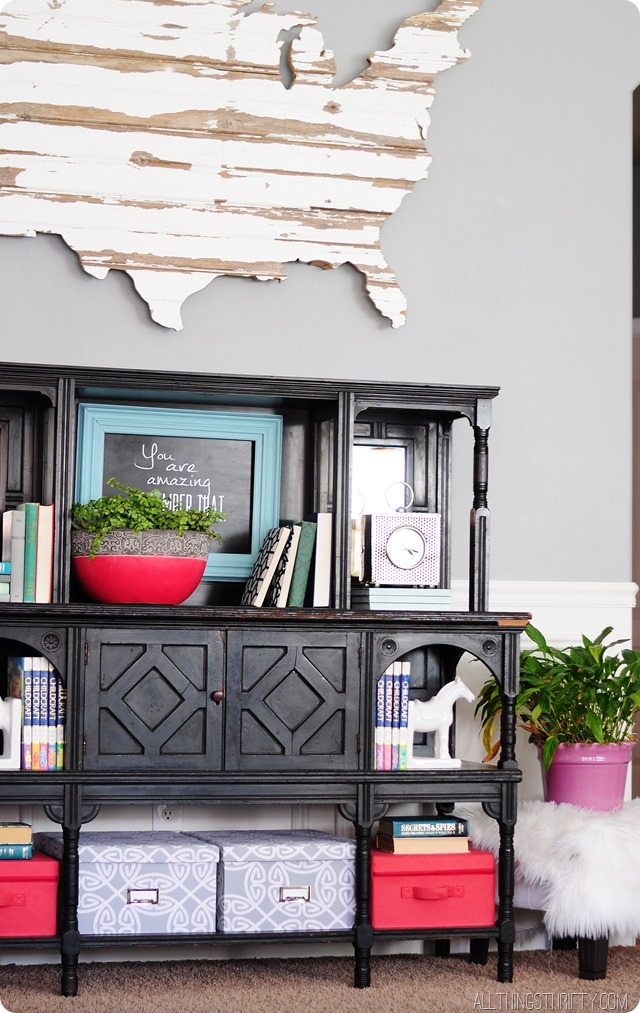 #6: Decorating can be a Hobby.
I'm not saying decorating should be at the top of your priority list, but it can be a way to relax and get a little "me" time. I enjoy searching for home décor accessories. So, if you aren't one of those that loves to decorate naturally, then try to make it a small hobby for a little while and see if you like it. Like I said before, "Life is Practice," so tell your husband that you need to go to Target by yourself one of these days just to look at the home décor stuff. It is so fun! Practice makes perfect!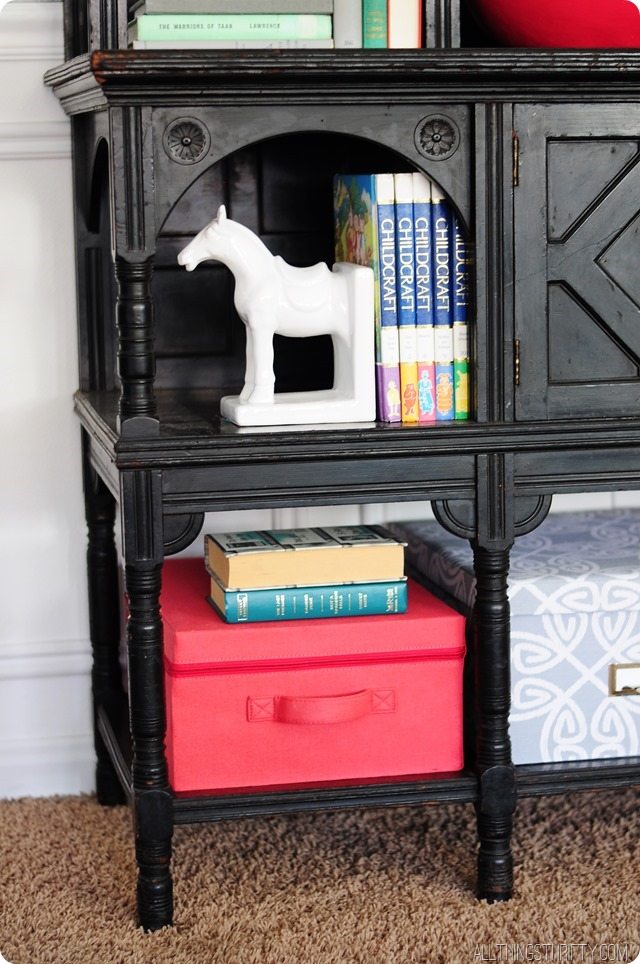 This small candle tin is from Target and it smells so good! I went shopping by myself for an hour and that's the only thing that I bought that day. I had a relaxing time walking through the aisles. It was heaven.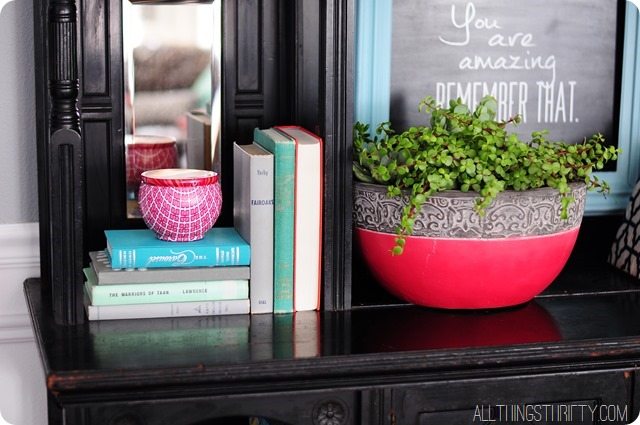 Well, thanks for coming to see my 6 favorite things about decorating! Check out all 24 other bloggers who are also participating in this fun "How to Decorate" series from Home Stories A to Z.
Day 1:
1. Beth, Home Stories A to Z: How to Find Your Decorating Style
2. Courtney, A Thoughtful Place: 5 Gallery Wall Styles
3. Stacy, Not Just A Housewife: How to Decorate with Plants
4. Myquillyn, Nesting Place: Turning a House into a Home on a Thrift Store Budget
5. Donna, Funky Junk Interiors: How to Turn Worthless Junk into Home Decorating Must Haves
Day 2:
1. Melissa, The Inspired Room: The Secret Ingredient Every Room Needs
2. Jessica, Four Generations One Roof: How to Decorate with Container Plants
3. Traci, Beneath my Heart: How to Style a Coffee Table
4. Cyndy, The Creativity Exchange: Tricks for How to Zone in on the Perfect Paint Color
5. Laura, Finding Home: 5 Ways to Personalize Your Home
Day 4:
Day 5:
xoxo,
Brooke
Have a great weekend!