Greetings!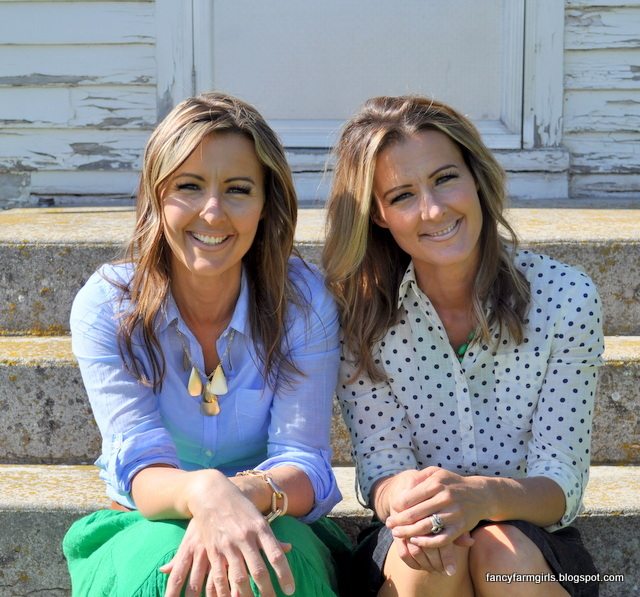 We are two sisters (yes we're twins 😉 ) who grew up as "farmgirls" and still love to nurture the farmgirl within.
We have 11 kids between the two of us (yes, it's lovely chaos) and two very patient husbands.  We love giving 2nd chances to 2nd hand finds and bringing old furniture back to life.
We have a hard time walking away from furniture with "potential", so in 2010 , in an effort to stop the hoarding madness, we started The Fancy Farmgirls Sale  www.fancyfarmgirls.blogspot.com   and haven't stopped playing since!
We love the inspiration to be found in blog land and we'd love for you to think we're genius, but somewhere out there someone else is genius and we we're inspired to follow their lead.
It all starts with a vintage sewing table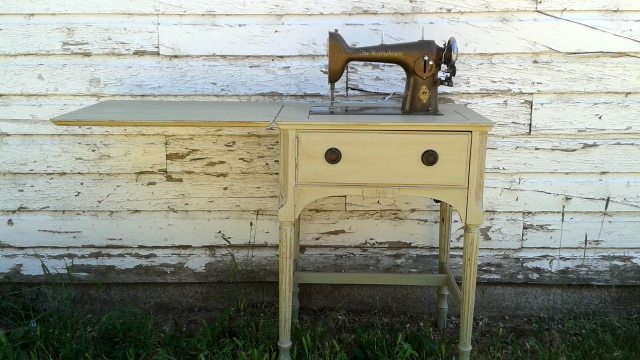 We love these!
They are easy to find at thrift stores and they can be used in so many different areas of your home. They are perfect for nightstands, end tables, entry tables, porches, even sewing tables! Ha!
Ours is a conservative nightstand by day: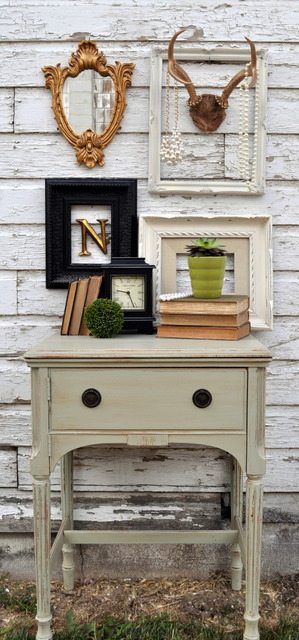 and can be busted out for party time at night!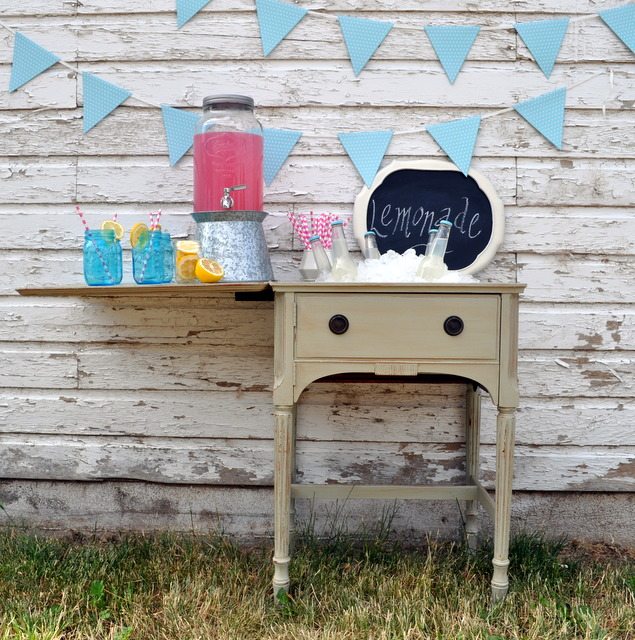 The transformation is quick and easy.
Begin by removing the sewing machine from table.
Ours was just a matter of removing two hinges in the back.  Then fill in those spots with wood filler and a little touch up paint.  You now have yourself an empty hole.
 Instead of making the hole fit the Tupperware, we found some Tupperware that fit the hole… almost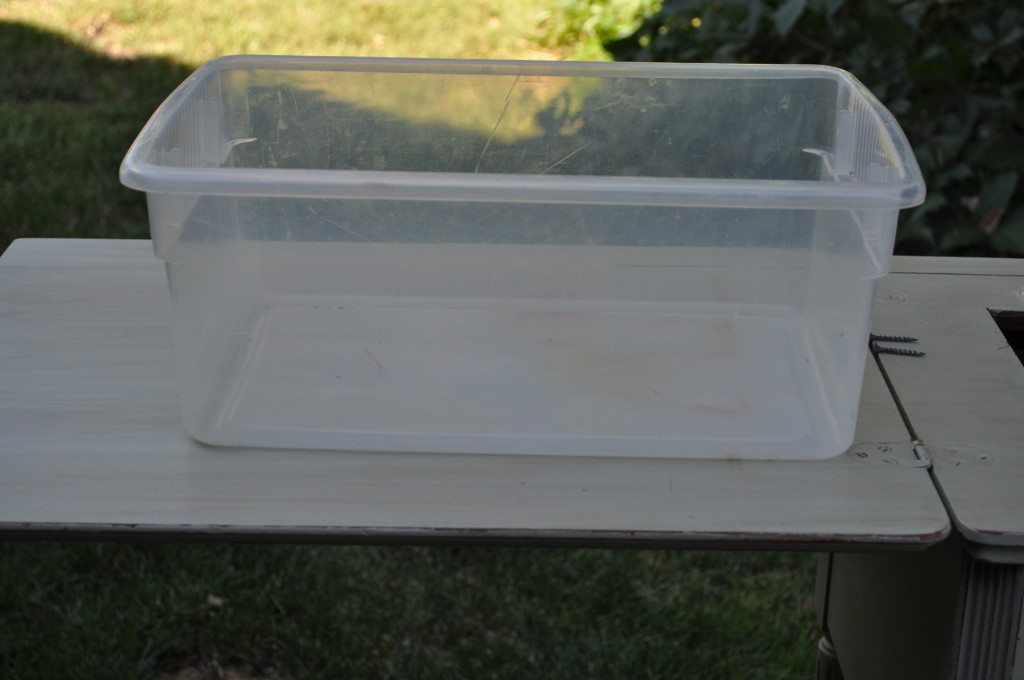 We did have to use a hand saw to trim down one edge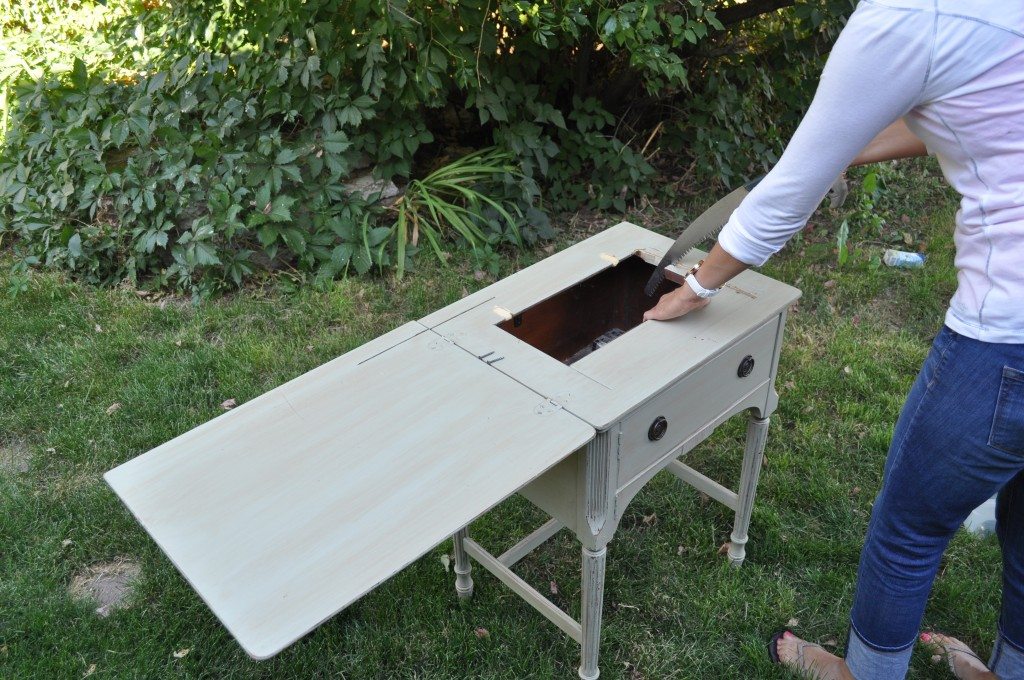 Easy stuff.  No power tools required.
Insert the Tupperware so it's a snug fit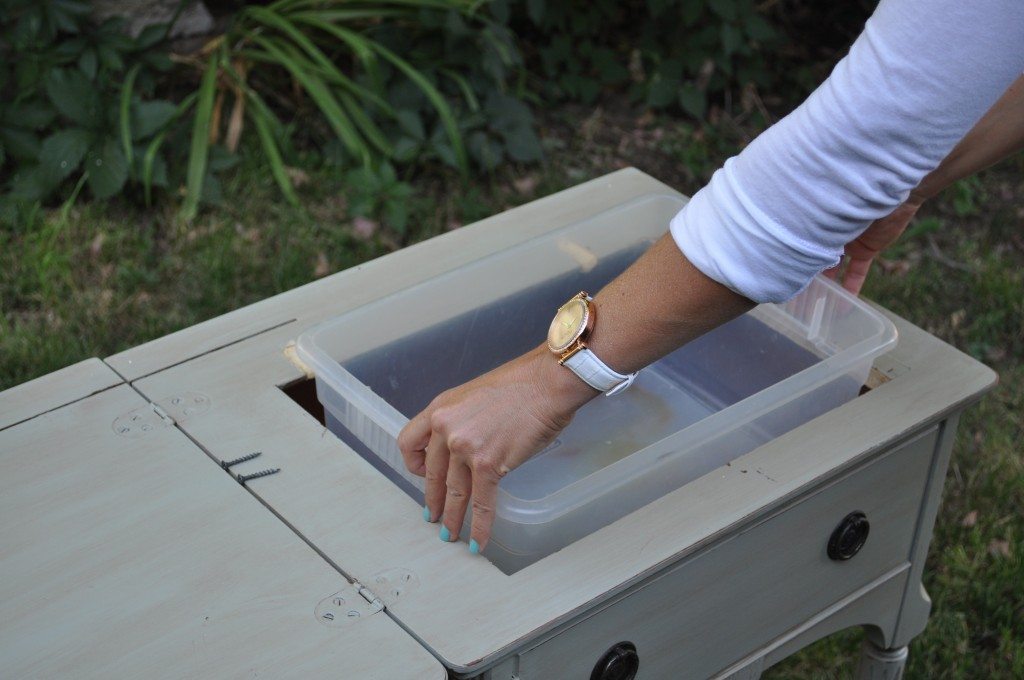 and attach it to the edges of your cut out with several screws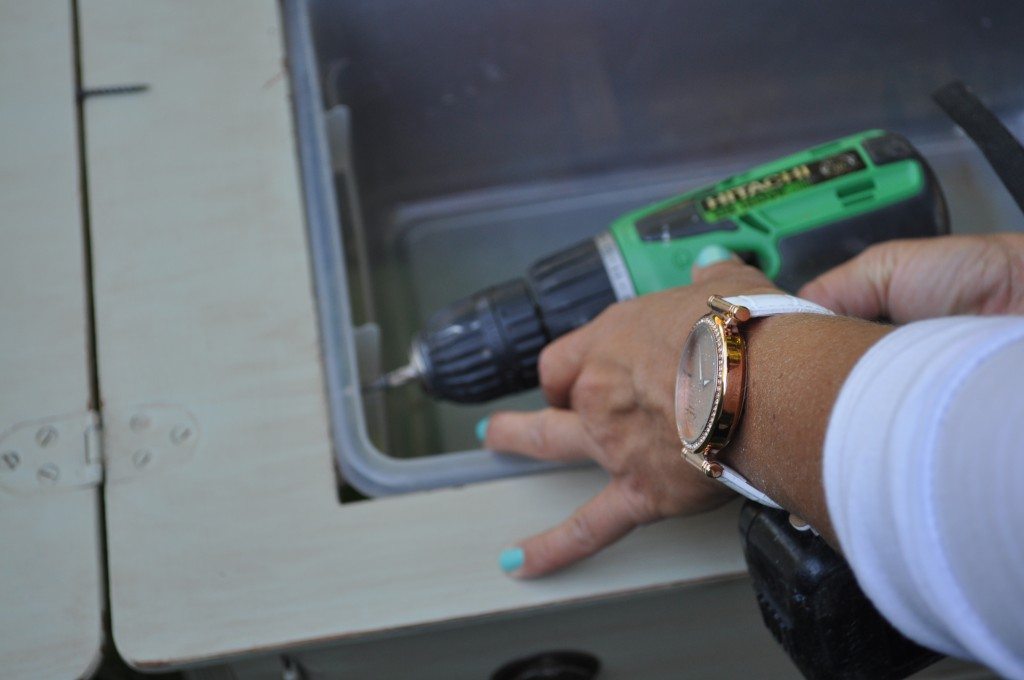 Make sure the edge of your Tupperware sits just below or flush with your table surface so you are able to close it completely.
Now fill it up with ice and Ta-da!  You have yourself  a one of a kind, very cute and functional drink stand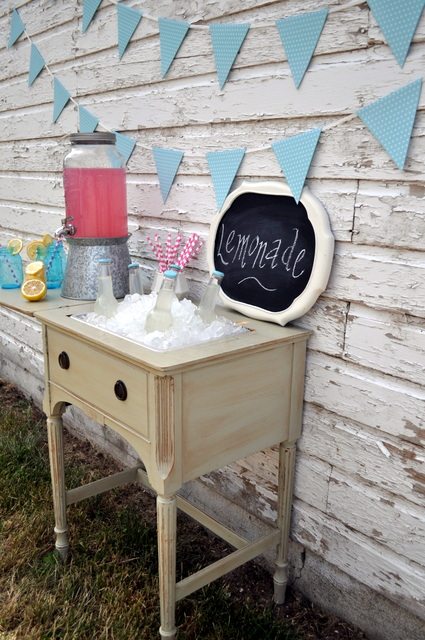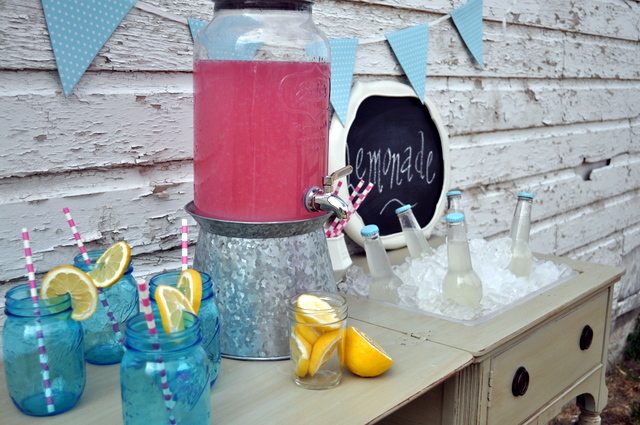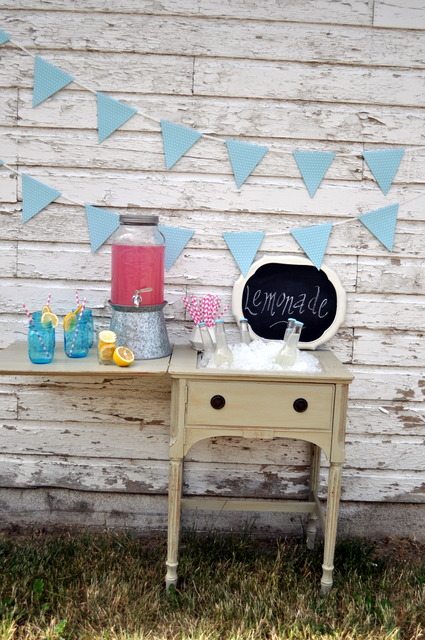 Isn't she cute!
Once the party's over, you empty out the ice and you've got your nightstand back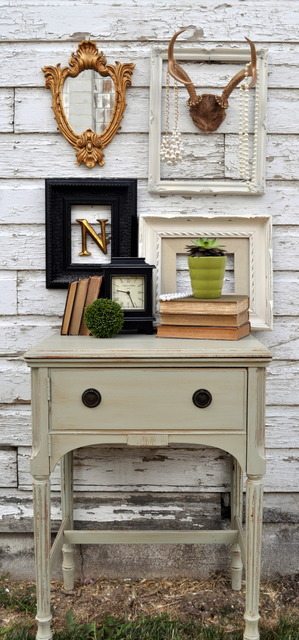 We love the functionality of the bin for a nightstand as well.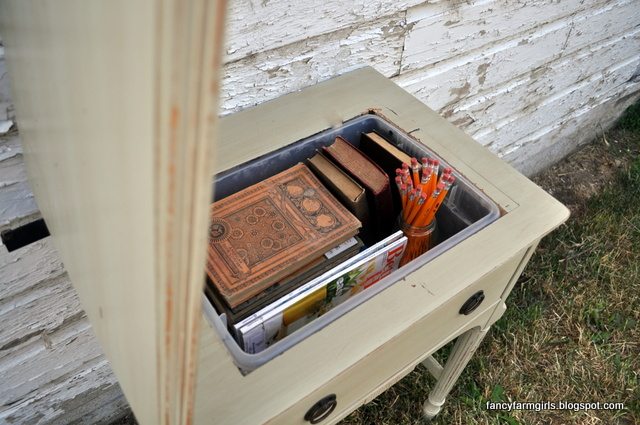 Extra storage for those good reads you'll get to "someday".
Thanks for letting us share this fun little makeover with you.
Here's a peek at some of our favorite furniture transformations from the past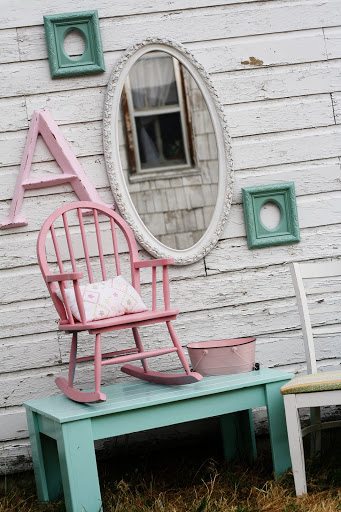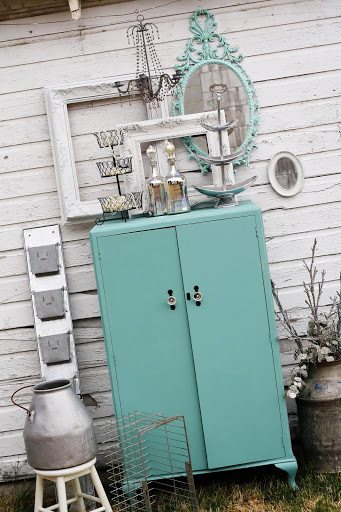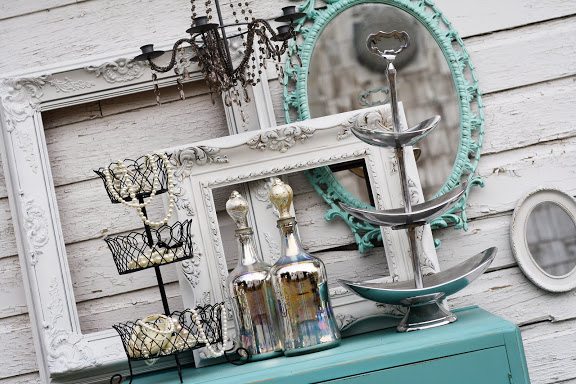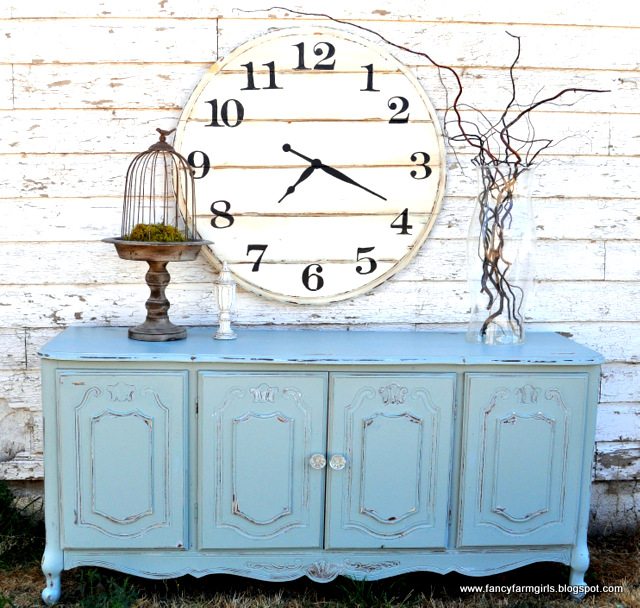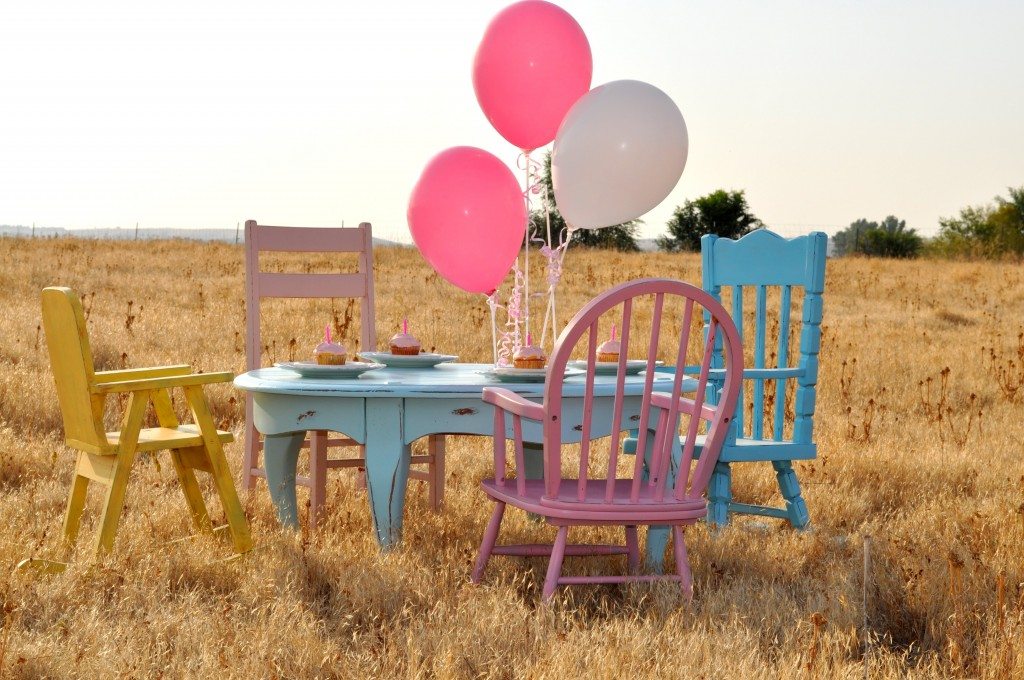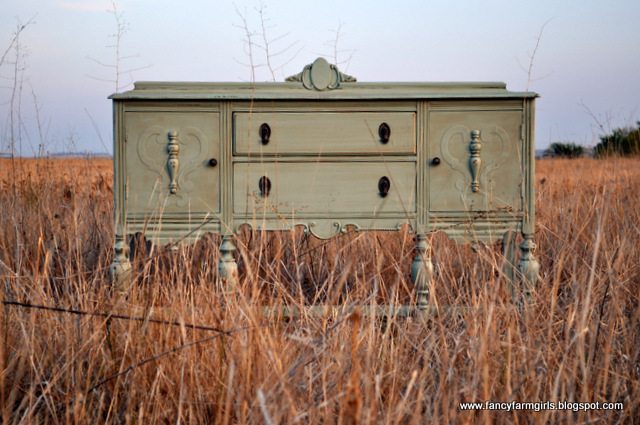 So come on over to www.fancyfarmgirls.blogspot.com and see what 2 sisters, giving 2nd chances to 2nd hand finds can do.
We think you'll be inspired.
You might even think we're "genius" 😉