Hey all you A.T.T. fans! I'm Jessica from Lou Lou Girls! You might remember me from the last time I visited A.T.T., I shared a delicious recipe for a Creamy Havarti Deluxe Grilled Cheese, and if you haven't checked it out yet, you better click on over, because it was too delicious to miss! I am SO thrilled to be back! Brooke is one of my all time favorite people ever…for reals yo! I'm so excited to share one of my all-time favorite recipes with you!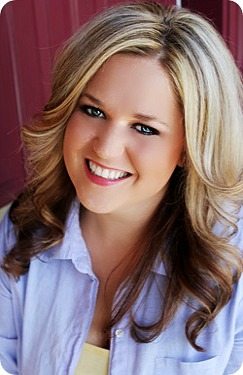 I have always LOVED Key Lime Pie and all things mini! It's an obsession really! For some reason I feel like I can justify eating mini desserts, because it's just a small bite, except for the fact that I always eat WAY too many! I may or may not have eaten 10 of these on my own! Oops! I had to test them to make sure they were just right… right?!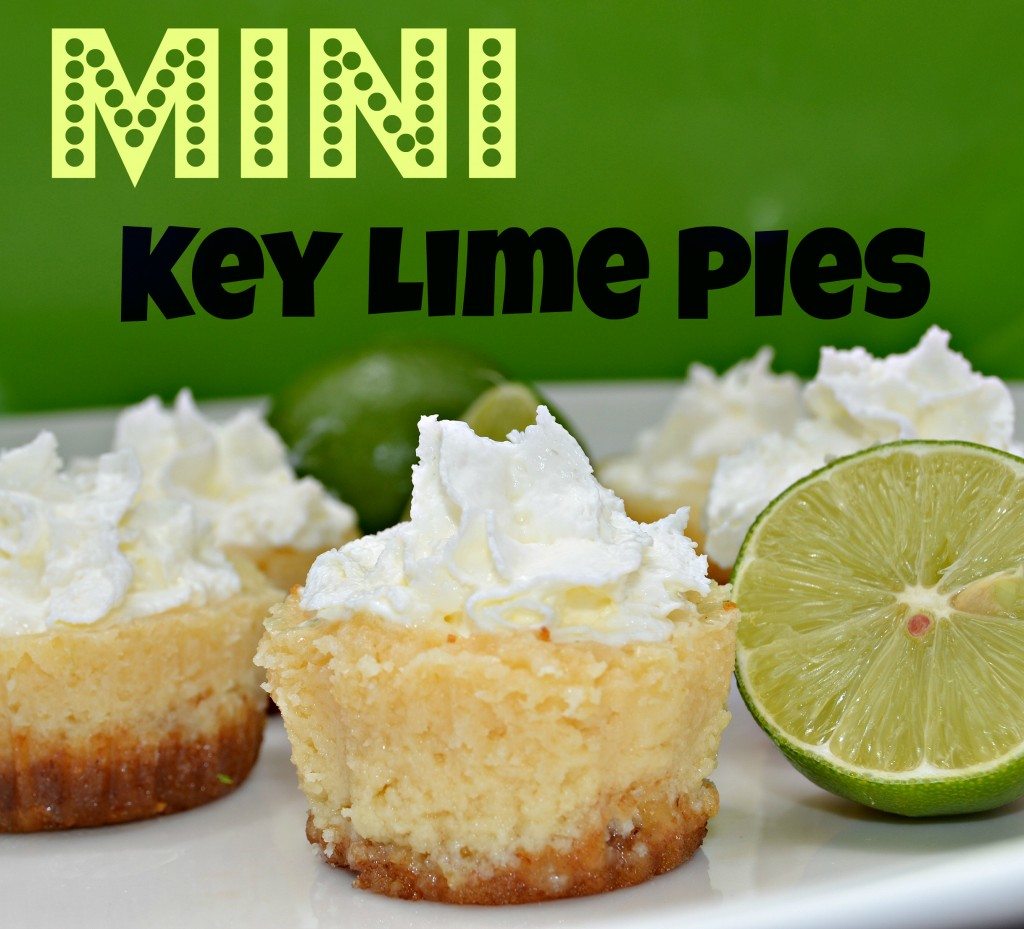 They are so Scrum Diddly Umptious if you ask me, yes, I enjoy making up my own words! I won't keep you waiting any longer, here's the recipe! Mini Key Lime Pies (Makes about 36 mini pies)
1 cup of graham cracker crumbs

1/3 cup melted butter

2 T. sugar

4 

oz cream cheese, softened

1/2 

teaspoon grated lime peel

Dash salt

1 

can (14 oz) sweetened condensed milk 

2/3 

cup Key lime juice (freshly squeezed is best)

1 

egg yolk

Additional grated lime peel, for garnish (optional)

1 can of Aerosol whipped cream for the tops.

Directions: Preheat oven to 325 degrees. Combine graham cracker crumbs, sugar, and melted butter in a food processor.  Line a mini cupcake pan with cupcake liners. Press 1 teaspoon of crust into the bottom of each liner. (I used a pill bottle to push them down evenly.) 

Next, beat cream cheese, lime peel, salt, sweetened condensed milk, lime juice, and egg yolk together until combined. Pour cream mixture into liners. Each cup should take about 1 Tablespoon of filling each. 

Bake mini pies at 325 degrees for about 10 minutes. Allow the mini pies to cool in the pan, gently remove them, and refrigerate until cold for about 3 hours. 

Finally, top with whip cream, and garnish with grated lime peel to make it look super fancy! 

Enjoy!

I hope you'll visit Lou Lou Girls soon for more recipes! There are 4 of us crazy Lewis girls and we post a new recipe/craft/cleaning idea etc… every day! Here are a few of my favorites!

Almond & Coconut Crusted Salmon (Gluten Free!)

If you like yummy recipes come follow us on Facebook! 

Thanks for having me Brookie!