Howdy ATT lovelies! Trisha here from Black and White Obsession, back again with another set of FREE printables for you! With Labor Day quickly approaching, why not decorate with one of the best Labor-Day pass times… CAMPING!
Ahh, can you just picture it?! Feet up, roasting marshmallows, can full of bug spray, sun setting, just enjoying the fresh air and glorious outdoors. Doesn't get much better than that!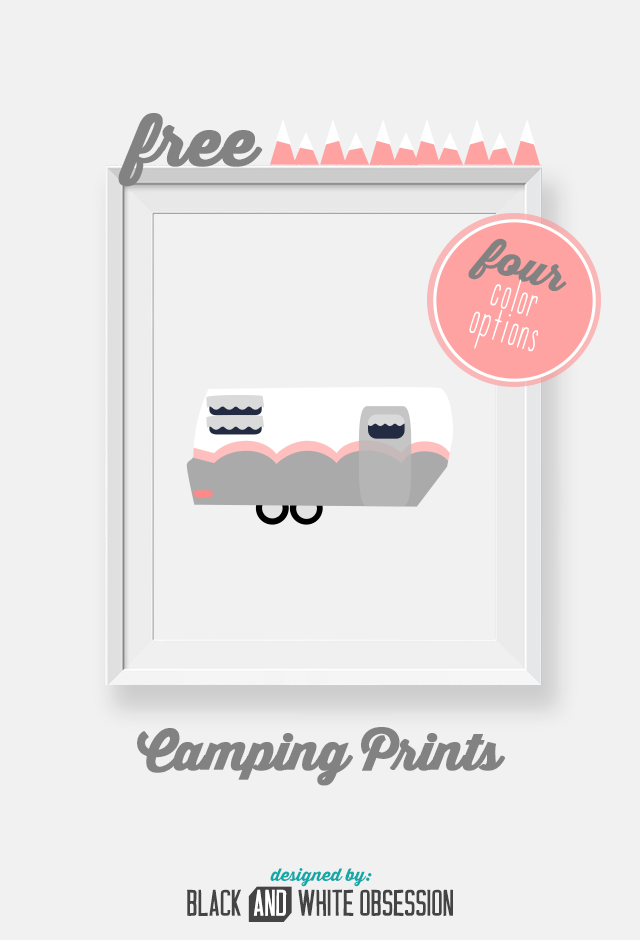 You see over the past couple years I've been obsessed with Camper Trailer Renovations. I mean having an entire Pinterest Board dedicated to RV Remodels and maybe even a few secret boards, doesn't mean you're an addict yet… right?! Maybe a virtual pin hoarder at best.
Anyway, the kind of renovations that make you forget how cruddy it used to look are the best of the best amiright?! The trailers that go from standard, old/junky, and boring to glorious, light, and airy. The kind that makes them feel like an extension of your home. I think you get my drift.
Which is precisely why I whipped up this little gem: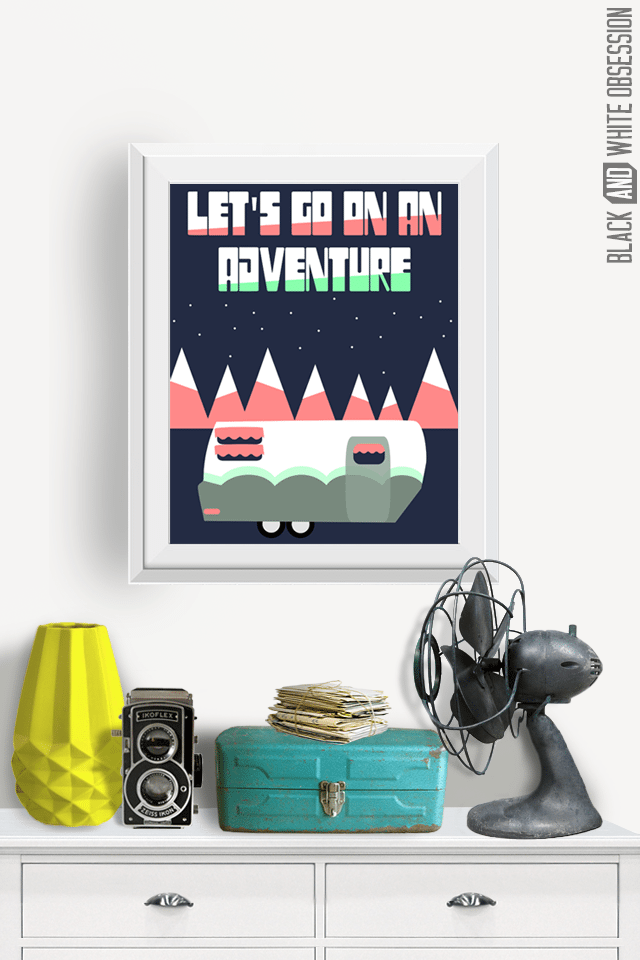 Oh and just in case Navy, Coral, and Mint aren't your jam, I've included three other color combos: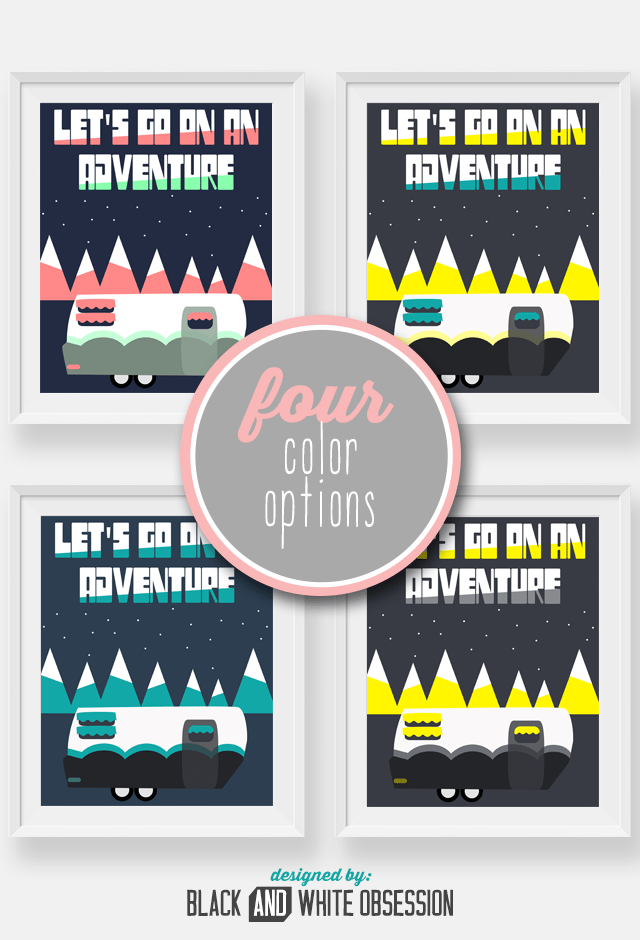 And now what y'all came here for: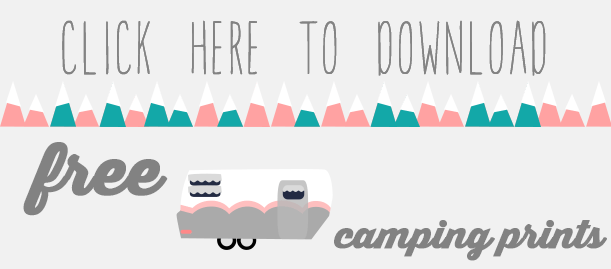 Instructions:
Download the PDF (or click the image above) and print with your home printer. You can also transfer it to a flash drive and take it to a professional printer (I use Office Max) to print on Letter Size paper.
Dig through your stash of frames for one that will hold an 8×10″ image.
Use four command strips and stick that sucker to the wall of your RV/trailer. Doesn't hurt to go a little overboard since it's mobile and all!
I could also see this printable in a home office (to daydream) or on a gallery wall next to other adventurous trips. To which, you may not have to go so overboard with the command strips. Unless you sold everything to tour the country in an RV, to which I'm extremely jealous!
If you do choose to add it to your trailer/RV you're one step closer to beautifying your camping experience. So which color camping combination is your favorite?
If you enjoyed today's freebie, I'm sure you'll love these too: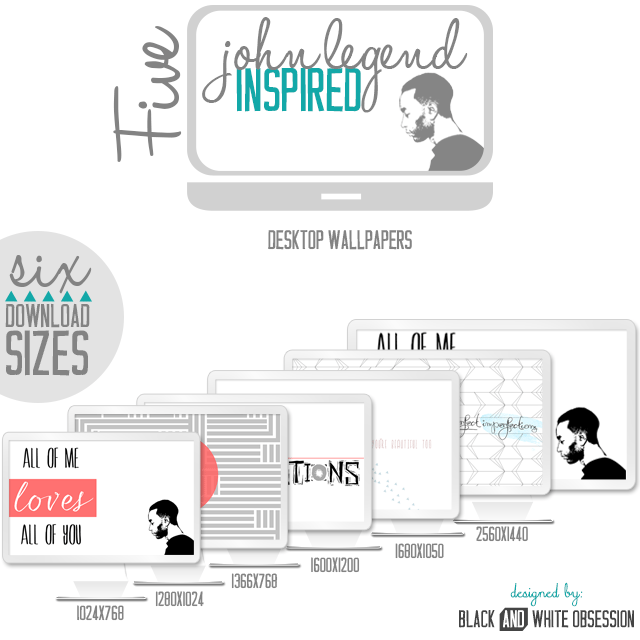 Hot off the presses, Five FREE John Legend's "All of Me" inspired Desktop Wallpapers.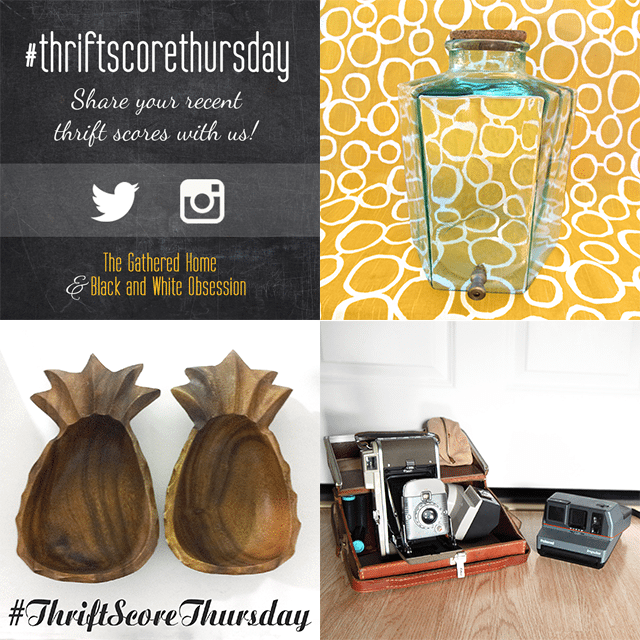 #thriftscorethursday simply the BEST Instagram Hashtag party. It's all about the thrill of the hunt, the thrift score treasure hunt that is! Be sure to stop by next week for a HUGE camp related find!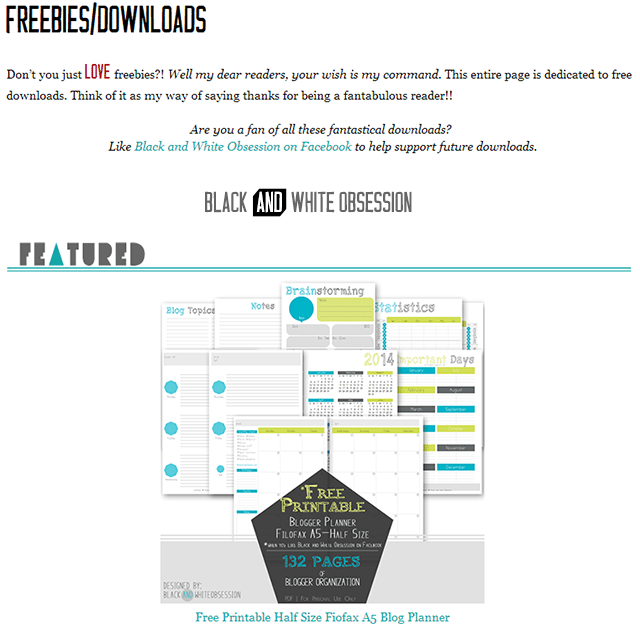 Find all of Black and White Obsession's Freebie Downloads in one convenient location!
Trisha D. Black and White Obsession
You can also find me getting chatty on Pinterest, Instagram, Twitter, and Facebook.