Hey all you ATT fans! It's Jessica again, from Lou Lou Girls!
Summer is over for us..boo! We're back to the grind of school and lessons, and that means that I must attempt to be a good mother that provides her children with healthy meals at a normal hour of the night. During the summer we pretty much fly by the seat of our pants, we eat whatever we can find, whenever we feel hungry. Judge me all you want, I'm just being honest!
I have 3 adorable children that aren't always the easiest people to cook for, so I try to select meals that will tickle their fancy. Gracie, my 5-year-old, LOVES spaghetti squash. Max, my 8-year-old, loves meatballs, and my little 2-year-old, Sophie, loves anything savory. With that in mind, I set out to CONQUER some KILLER meatballs with Spaghetti Squash!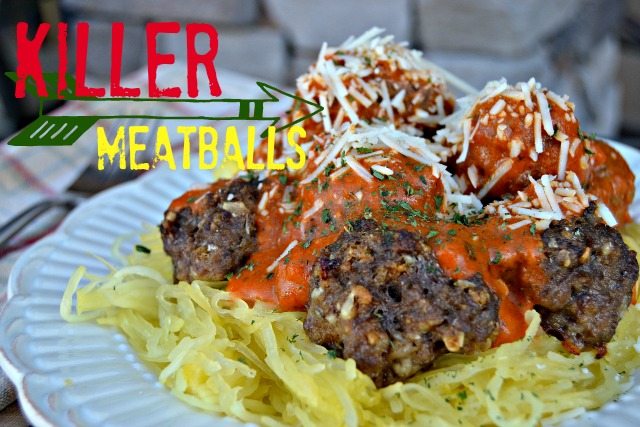 You see, meatballs have been my arch nemesis for many moons now. I have tried and tried to get it right, but it just wasn't happening. Then, one day, completely by accident, I found the perfect combination! It all happened after I forgot to buy breadcrumbs at the store. I thought all hope was lost, then I realized I had Wheat Thins in the cupboard. I pulverized those bad boys and the result was AMAZING!!! So, without further adieu, I bring you KILLER MEATBALLS!
Killer Meatballs: by Jessica from Lou Lou Girls.
2 pounds of lean ground beef
1 teaspoon of sea salt
4 Tablespoons of dried onion flakes
1 teaspoon of garlic salt
3 teaspoons of Italian Seasoning
1 1/2 teaspoons of dried Oregano
1/2 teaspoon of crushed red pepper flakes
1 dash of hot sauce
3 Tablespoons of Worcestershire sauce
2/3 cup of whole milk
1/2 cup of grated Parmesan, Romano, and Asiago cheeses (I like the Kraft blend)
1 cup of pulverized Wheat Thins
1 large Spaghetti Squash
1 jar of your favorite spaghetti sauce, we used Bertolli's Vodka sauce.
Directions: Preheat oven to 375 degrees. Slice Spaghetti squash in half, lengthwise, and bake flesh side down for about 45 minutes, or until tender.
Meanwhile, combine salt, onion flakes, garlic salt, Italian seasoning, Oregano, red pepper flakes, crushed Wheat Thins, and grated cheese. Then add milk, Worcestershire sauce, hot sauce, and ground beef and gently mix together with your hands.
After spaghetti squash is cooked, increase oven temperature to 400 degrees. Shape meatballs into golf ball size and place on a greased cookie sheet. Bake for 30 minutes or until centers aren't pink anymore.
Shred spaghetti squash, and begin to heat spaghetti sauce over low heat on the stove top. When meatballs are finished add them to sauce and let them simmer for about 5 minutes. Serve on top of shredded spaghetti squash and top with shredded cheese!
I must say this dish was enjoyed by ALL of my children, which is one of the reasons I deem it ATT worthy! If you like this recipe, you might also enjoy these. Click on the picture to link up!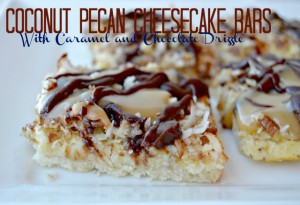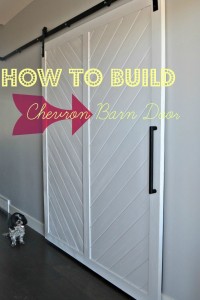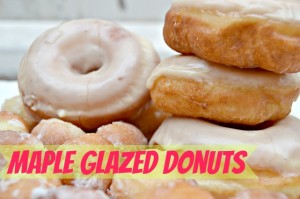 For more recipes and home improvement ideas, make sure to follow us on social media! Facebook//Pinterest//Instagram
Peace out! Jessica 🙂