Hello, Hello, Hello ATT lovelies! Trisha here from Black and White Obsession, back again with another set of FREE printables for you!  This time I've created six different color combinations which I lovingly refer to as "Rain and Snow Wall Art."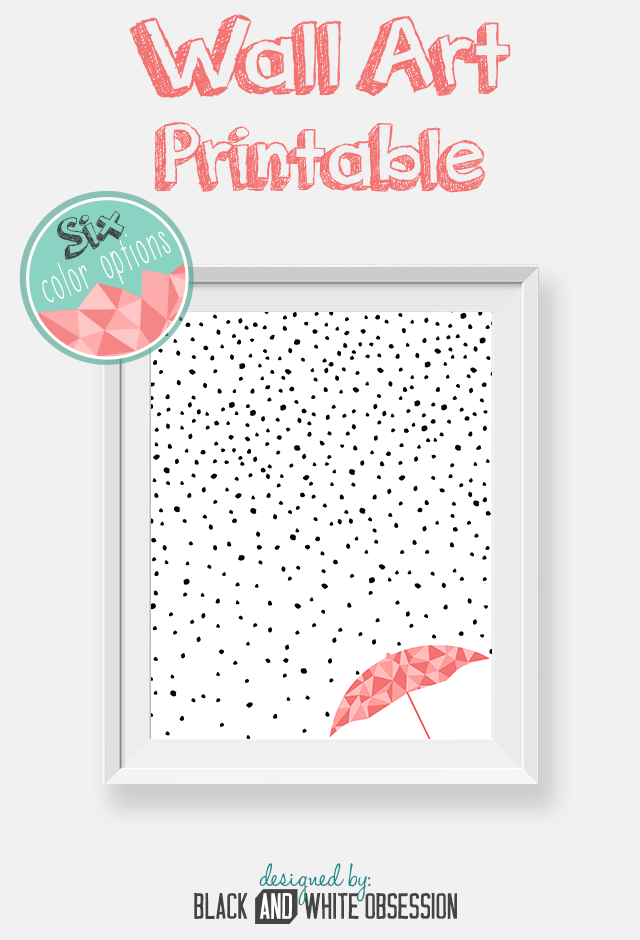 Fall is upon us with the fresh crisp air and the beautiful leaves are beginning to change. If you're in the northern zone like I am, we're teetering between warm and cool temperatures. Mother nature gives us the best of both worlds. Each morning brings a new surprise; light rain, maybe some frost, warm sunrises, or even mitten-ready brisk walks.  Before you know it everything will be covered in a bright white blanket of snow.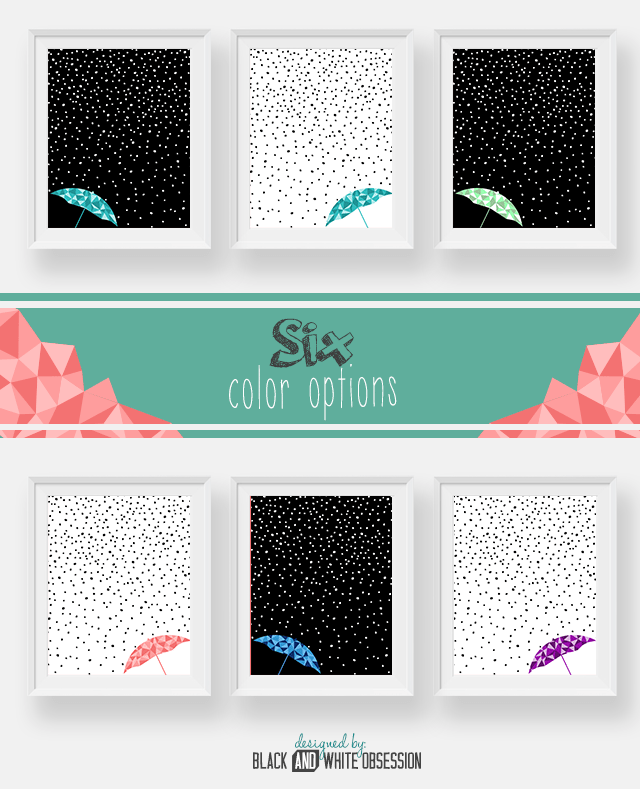 Three 'snow' prints and three 'rain' style prints with those darling geometric umbrellas.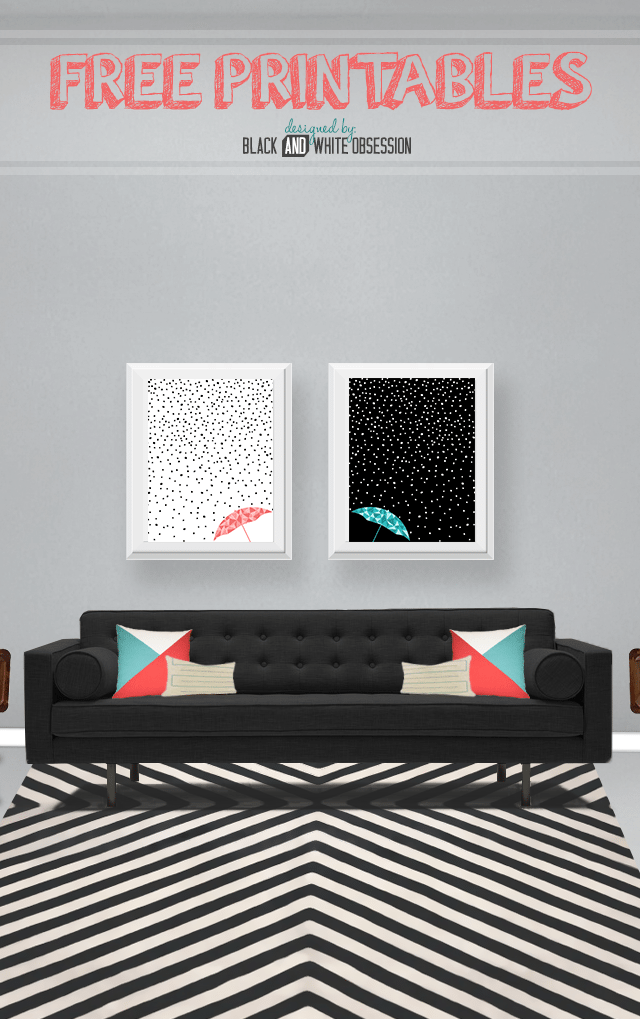 Don't the black and white prints look charming next to each other?! These prints are perfect anywhere… behind the sofa, mixed in with other pieces on a gallery wall, in an office, in a hallway, etc.
Alright I'll quit blabbing (for now) and give you what you really came here for:

Instructions:
Download the PDF (or click the image above) and print. If your printer doesn't print to the edges, be sure to select "Fit" before printing. You can also transfer the PDF to a flash drive and bring it to a professional printer (I use Office Max) to print on Letter Size
Dig through your stash of frames for one that will hold an 8.5×11″ image.
Hang and admire.
Which color camping combination is your favorite, are you going to mix and match?
If you enjoyed today's freebie, I'm sure you'll love these too: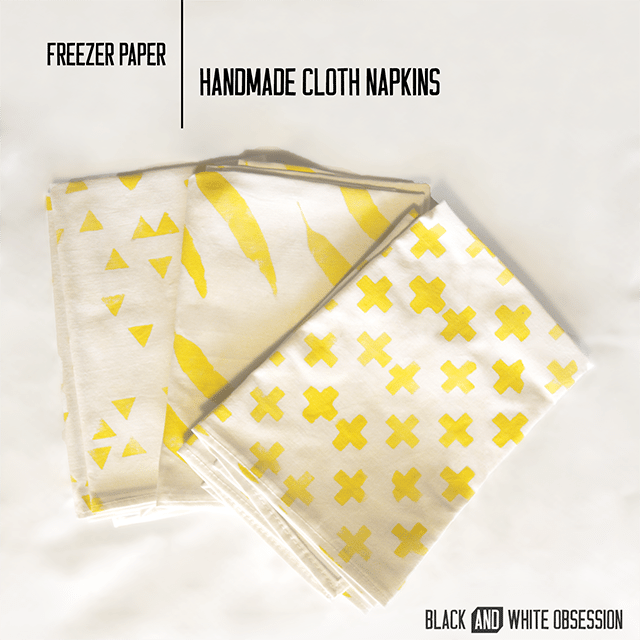 These Handmade Cloth Napkins make the perfect gift for the upcoming holiday season!
Remember my last post with the Vintage Trailer Print? Well purchasing this beat-up beauty (it's a 1974 Skylark trailer, you can read all about it here) was the inspiration behind it: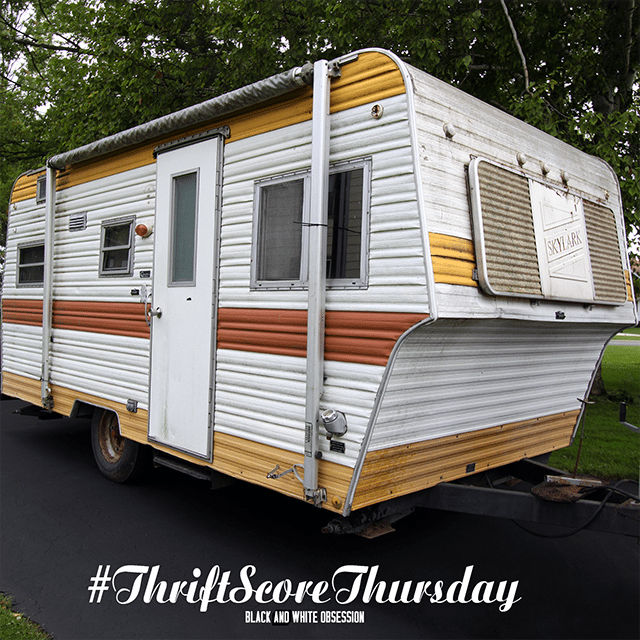 Feel free to join us during our #thriftscorethursday hash tag party over on Instagram! Today I'm sharing a set of lockers we scored on Craigslist!
Trisha D. Black and White Obsession
You can also find me getting chatty on Pinterest, Instagram, Twitter, and Facebook.