MY GREAT ROOM IS DONE! I want to sit in there all day. Too bad that can't happen because no Mom on Earth has time for that, right!?! Decorating this room was seriously so much fun. I can't say that it's d.o.n.e. because I'm not that person. I love change, but it's done for a minute.
Decorating with rustic touches is one of my favorite ways to add character to any room. In fact, it has been the foundation for our great room. Our mantle is built out of an old barn door from my sister's farm. Did you know I grew up on a farm?
Don't mind my cute dog Sugar. She wouldn't move. 🙂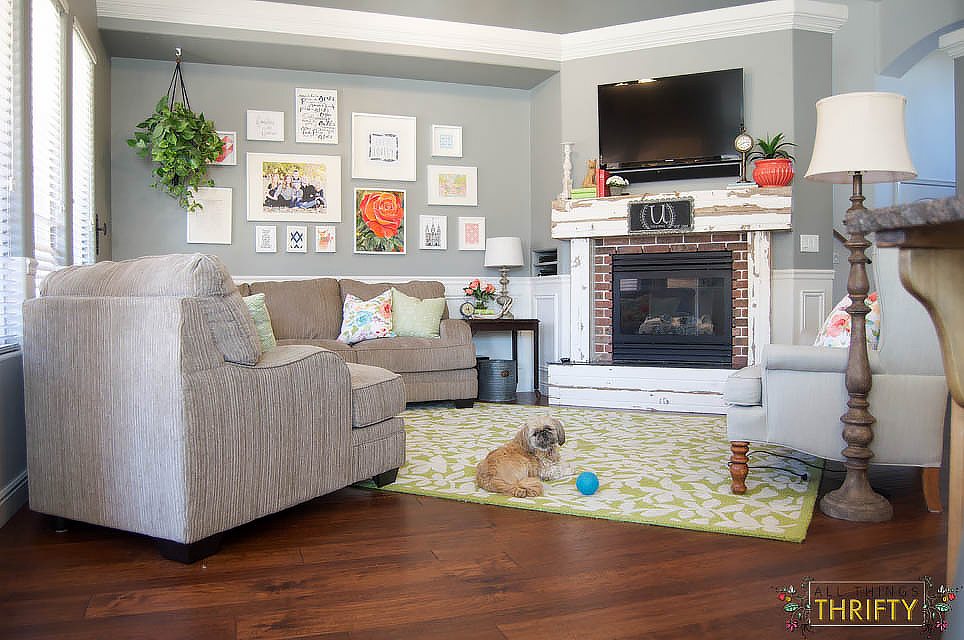 There's something about looking at the old wood that takes me back to my tiny town. I love it. We even made our USA map from the same barn door. The tall rustic lamp is one of my favorite items in the BHG Line at WalMart. Can you believe it's from WalMart?!? It's only around $59, too.
My brother Eric gave me an old deer horn that he found in the mountains. I love it. And, speaking of lamps, this one is from WalMart too! I was shocked at all the BHG lamps. It was hard to choose! The flower lamp shade is darling too. It's hard to see, but there are cute white fabric flowers on the shade.
If you would have told me that I would pick a GREEN rug for my great room, I would have laughed. But when I was in Vegas a few weeks ago, something told me to try this rug.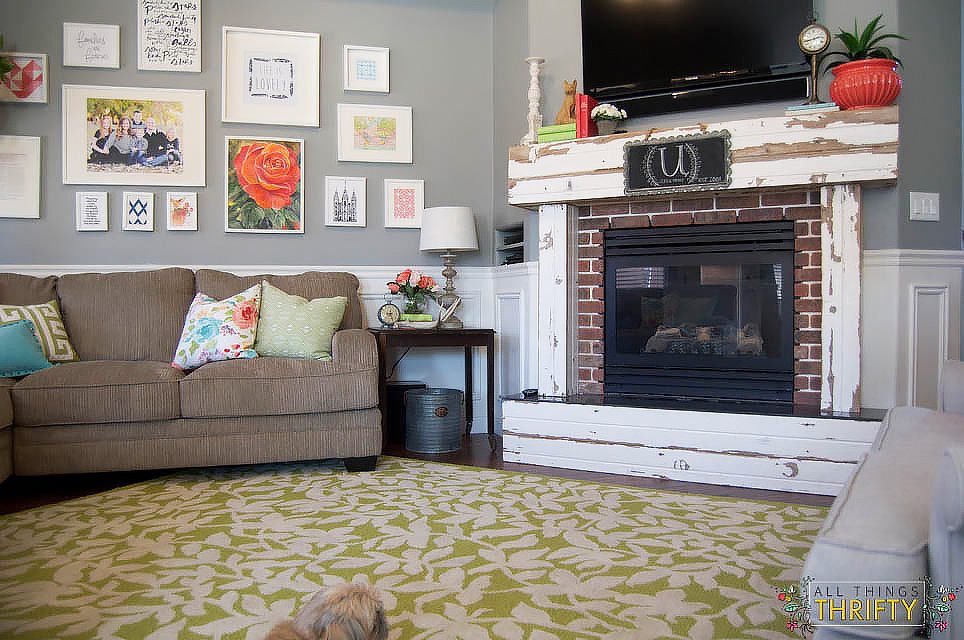 It feels comfortable and homey.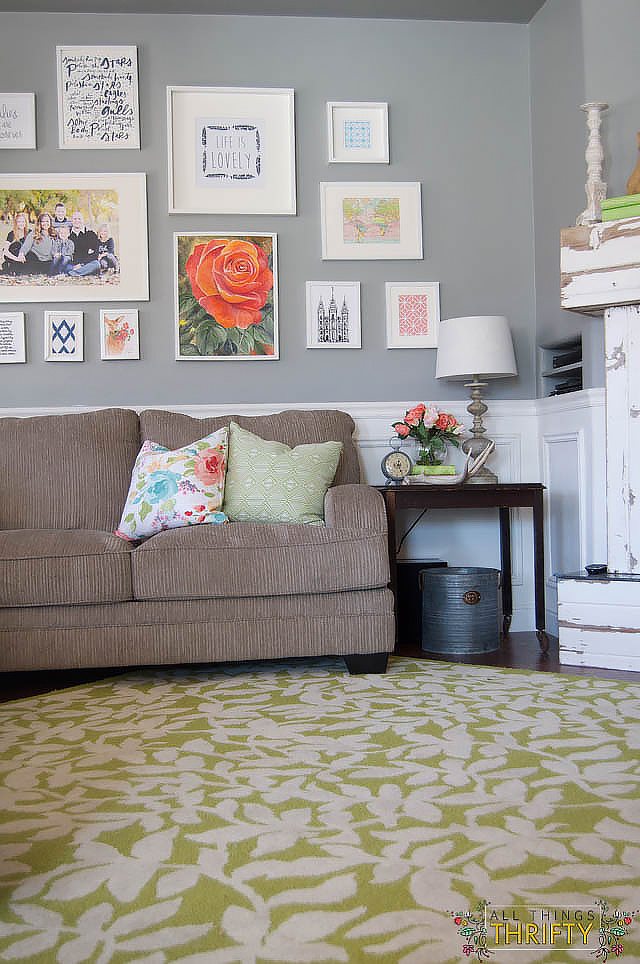 The tall lamp is so great in this space. You can see the barn wood map in this picture too. 🙂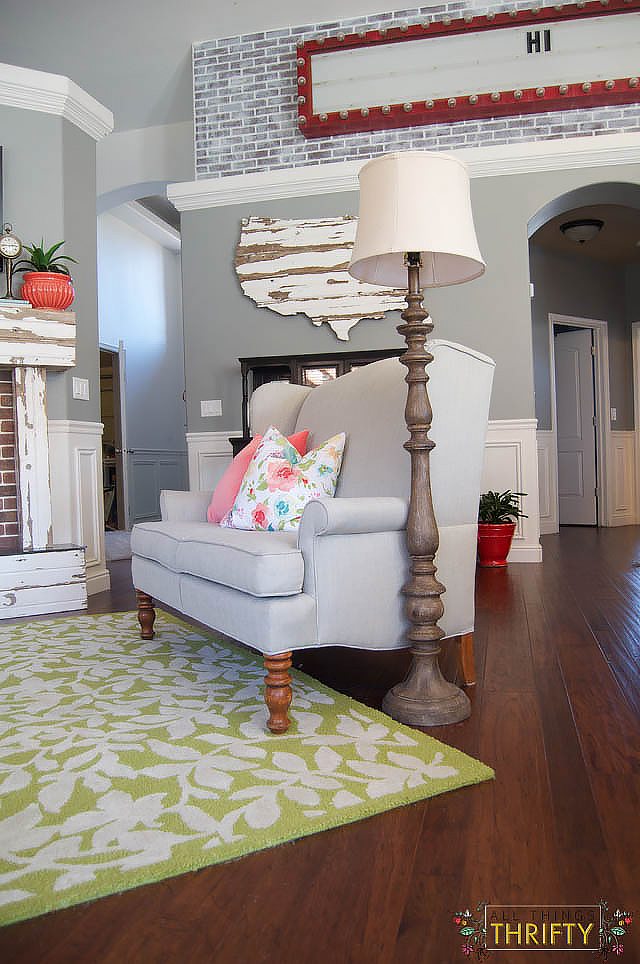 The wall color is called Hazy Stratus by Valspar since I know someone will want to know.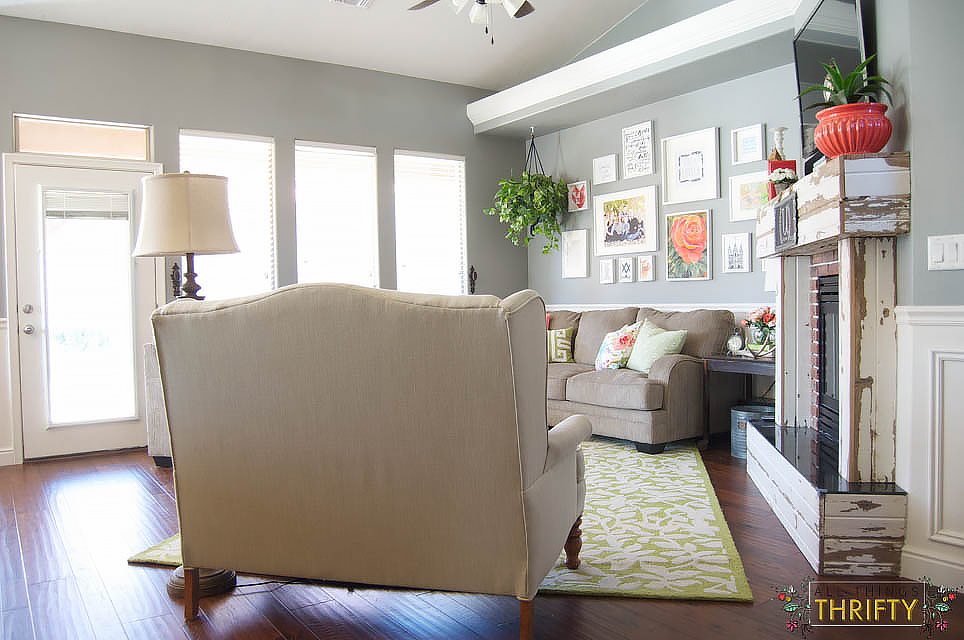 The pillows are mostly from HomeGoods, but the green greek key pillow is from WalMart too! I love that you can FINALLY find stylish decor at WalMart.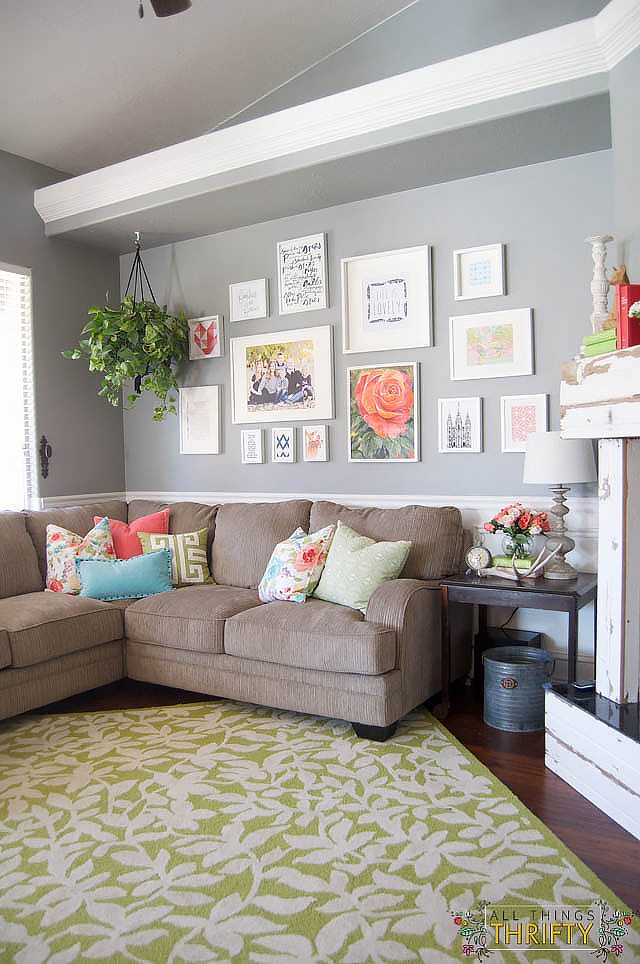 The sectional couch is from Ashley, but we bought it locally at Downtown Furniture because it was cheaper!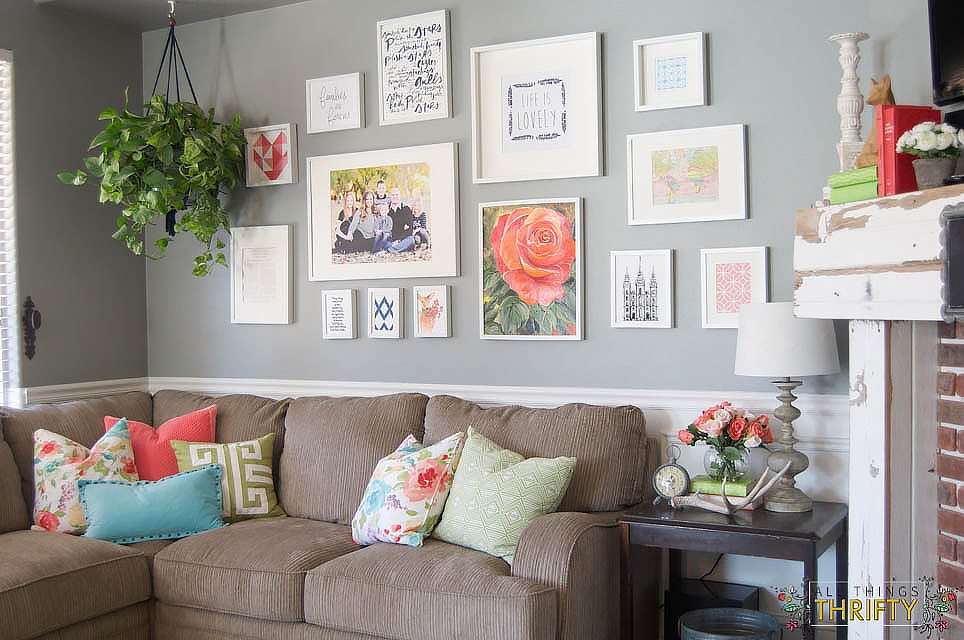 Do you want to move in?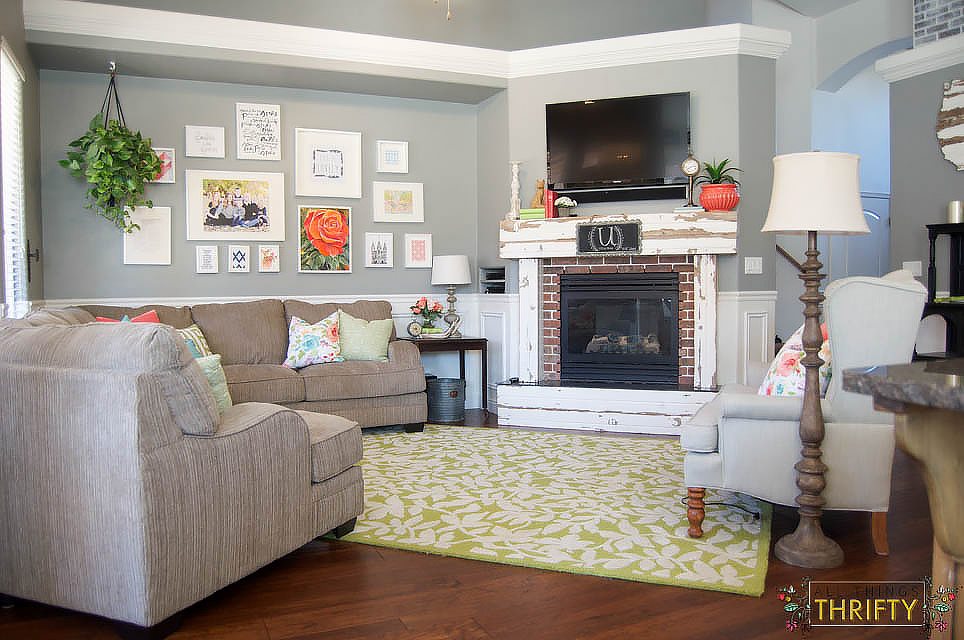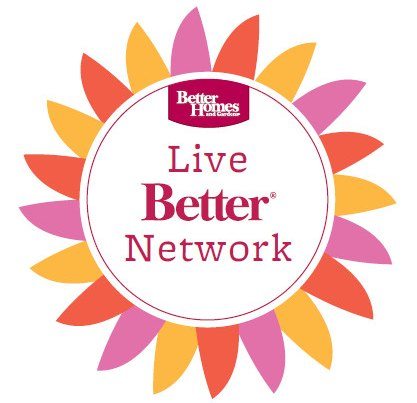 Better Homes and Gardens and BHG Live Better is a great place for inspiration!
Follow them here:
Twitter: https://twitter.com/BHGLiveBetter
Facebook: https://www.facebook.com/BHGLiveBetter?ref=br_tf
Pinterest: http://www.pinterest.com/bhglivebetter/
Instagram: http://instagram.com/bhglivebetter_
This post was sponsored by the BHG Live Better Network. I received compensation from BHG at Walmart. All Opinions are 100% my own.