Hey guys! It's Allison from Two Thirty~Five Designs and I'm crazy excited to show you what I whipped up for today.
Its super fast, super easy and something that will fit in any space!
My work space is usually a mess. My desk is shallow, which is awesome because it doesn't take up a ton of space.
But. It's not great when I have to reach over items and dig for my pencils, dig for paperclips, try to figure out who walked off with my tape dispenser or is it under papers somewhere??
So when I was in my weekly stop to the hardware store grabbing nails, I saw the Lazy Susan attachment and had an idea…..
I headed off to the craft store and came up with something I am quite giddy about 🙂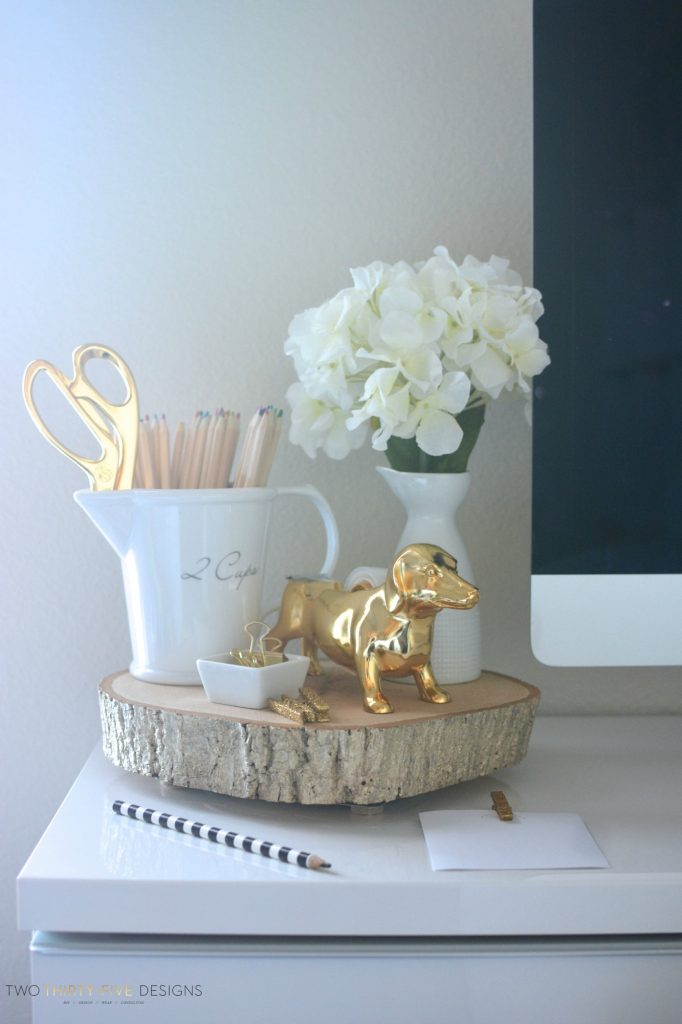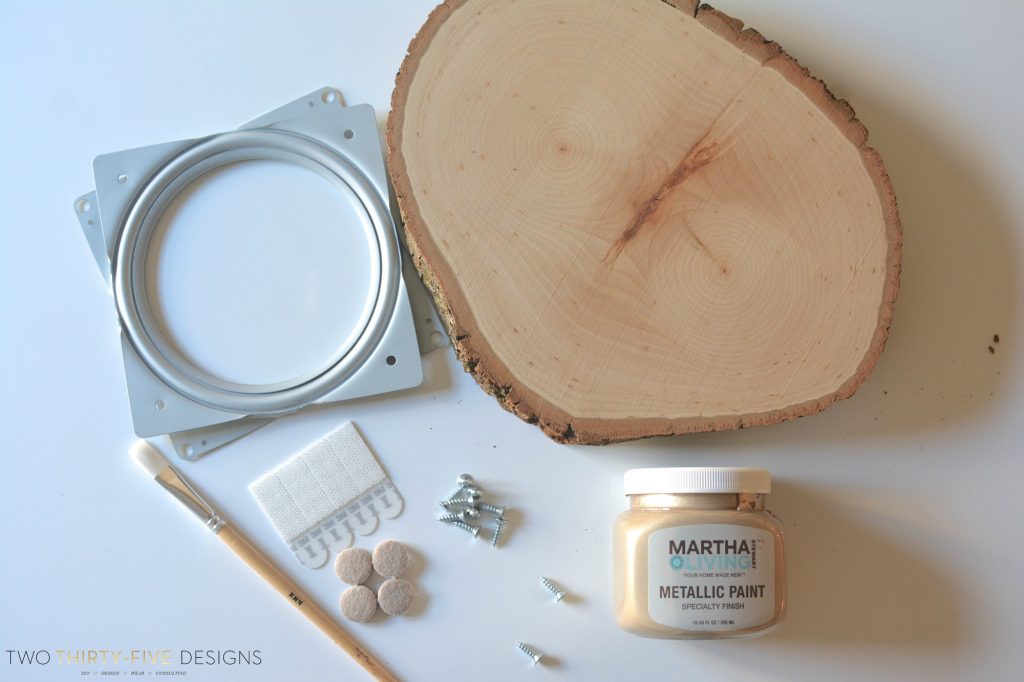 Materials:
Lazy Susan Attachment (found in most hardware stores)
Large Wood Slice (found in craft stores)
Screws
Velcro Tabs (used to hold cups in place, totally personal preference)
Felt Protection Pads
Craft Paint
Drill
Paint Brush
*side note- purchase your lazy susan attachment before the wood slice because you need to make sure to get a wood slice big enough for the attachment to fit on*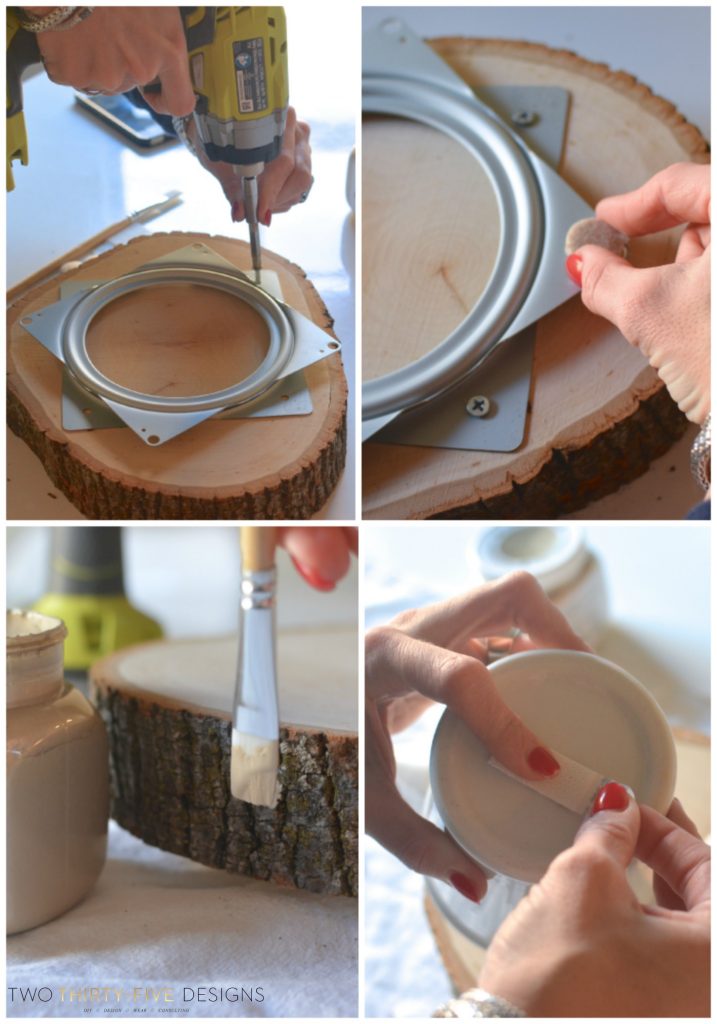 Directions (l-r)
1. Following the directions on the package, center the lazy susan attachment on the bottom of the wood slice and attach with screws.
2. Adhere the protective pads on the bottom of the last susan attachment, so it won't scratch your surface.
3. Flip right side up and apply craft paint. Much easier to apply after the attachment is on so you can rotate it.
4. Apply velcro strips on items that you want to stay put, such as the cups I used for my scissors, etc.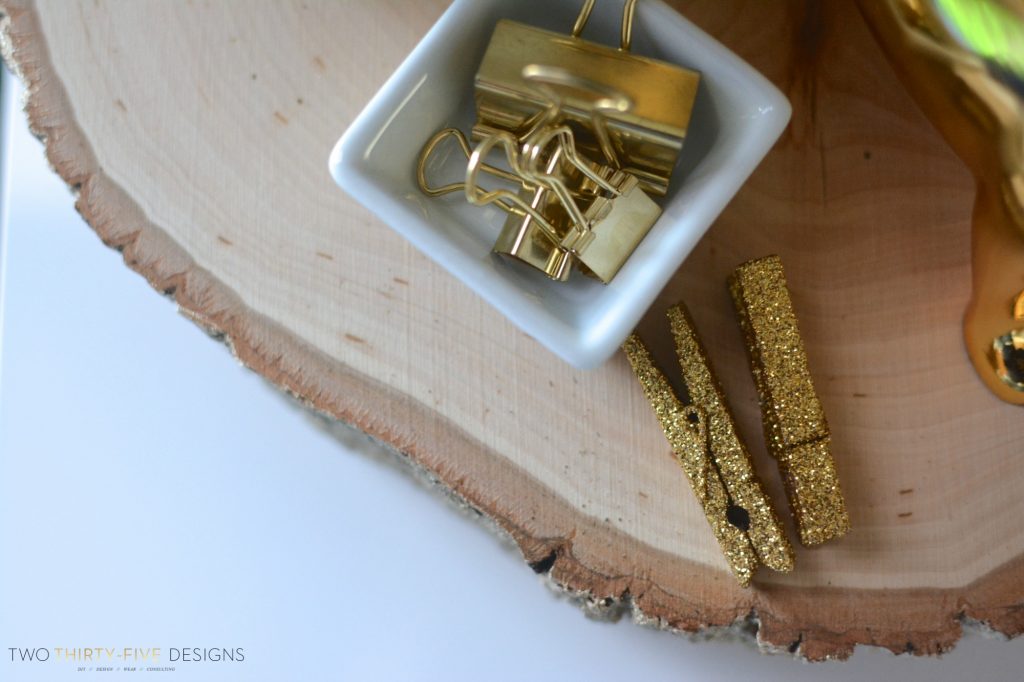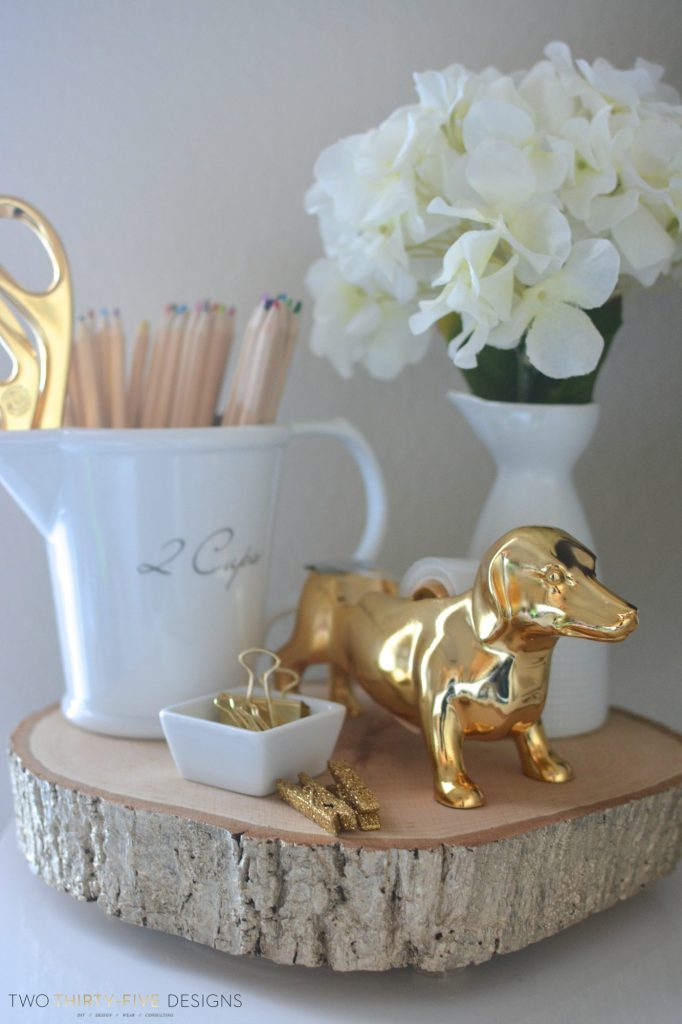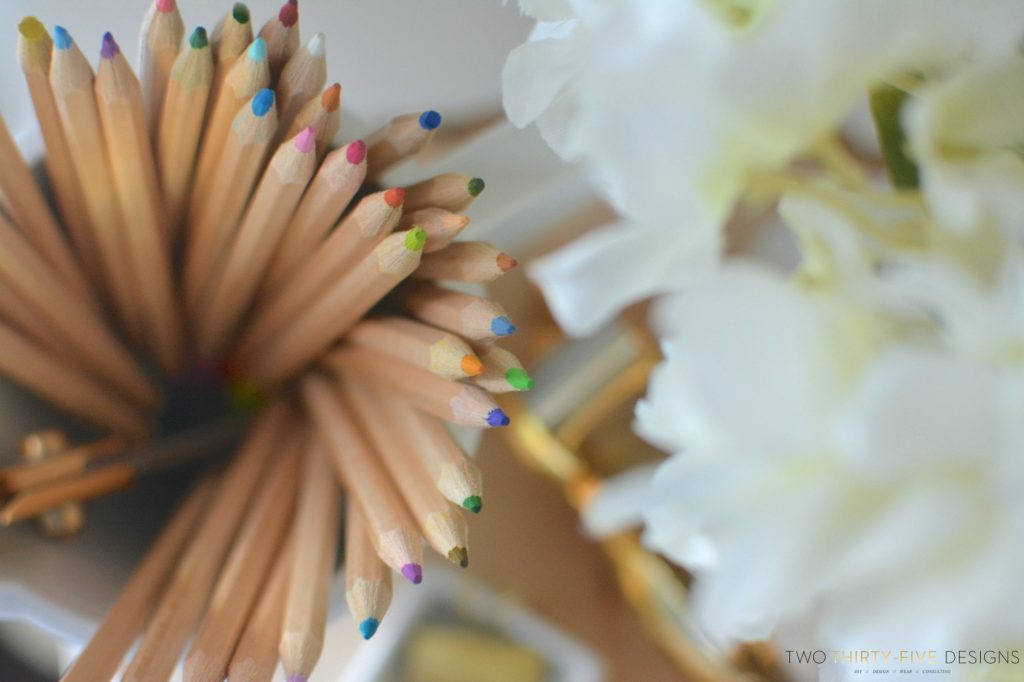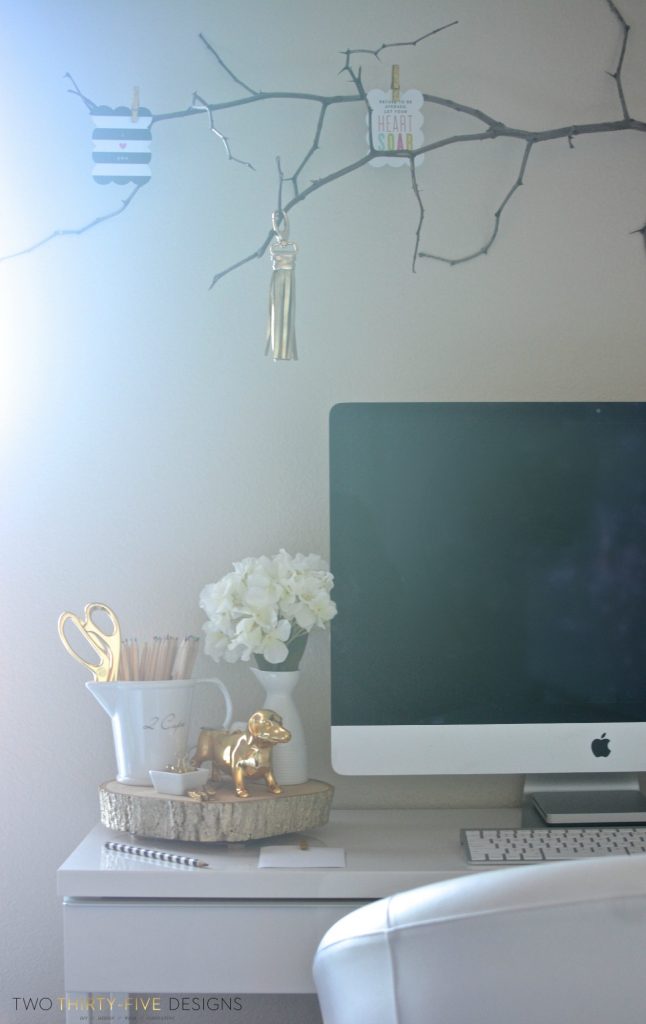 What have I been up to lately?
Whipped up a couple of DIY Arrows for Valentines Day: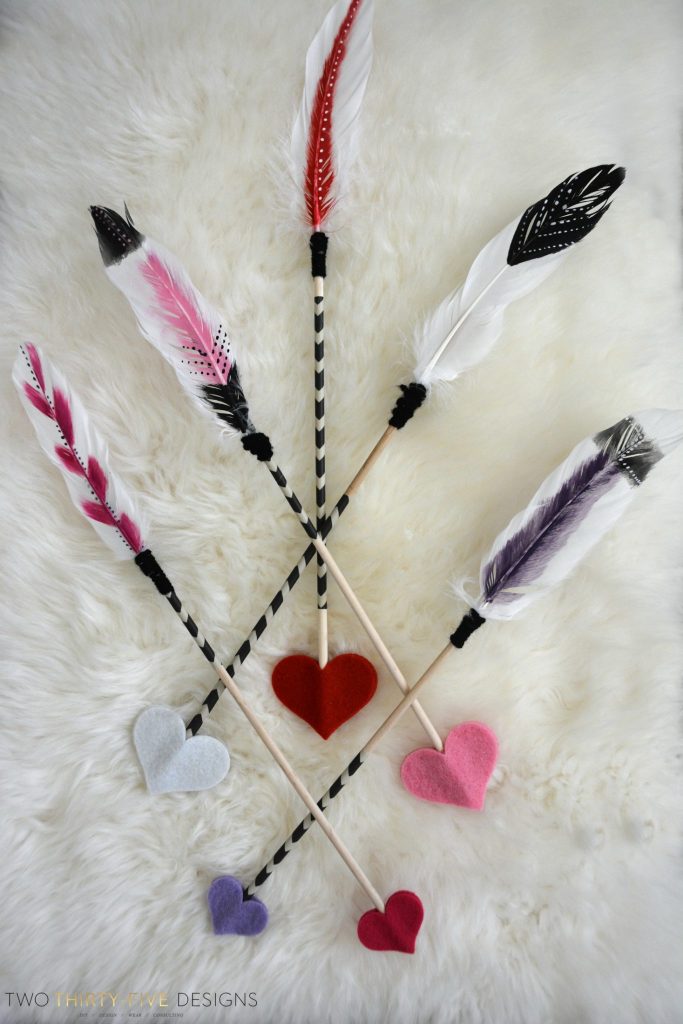 Since the groundhog decided that we would have winter a bit longer, I posted about some winter trends: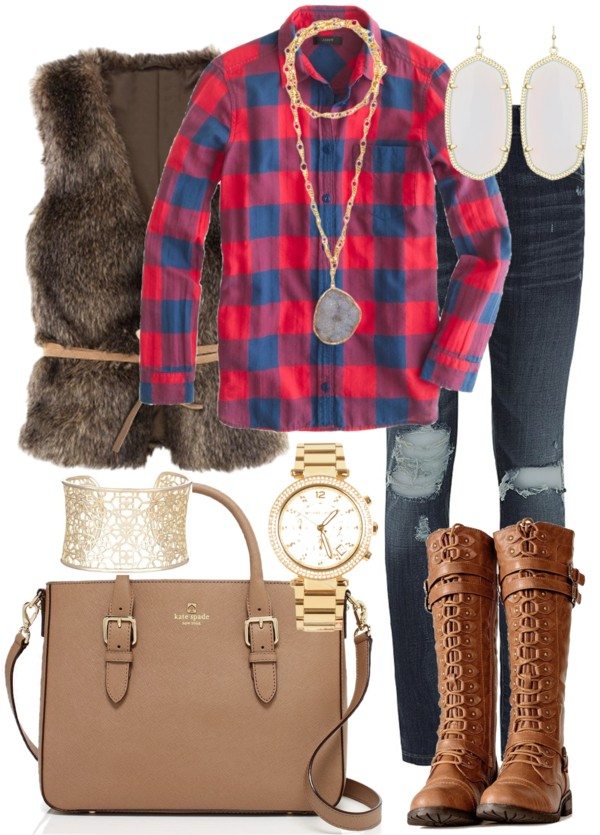 And what we have been using to fight this nasty, winter weather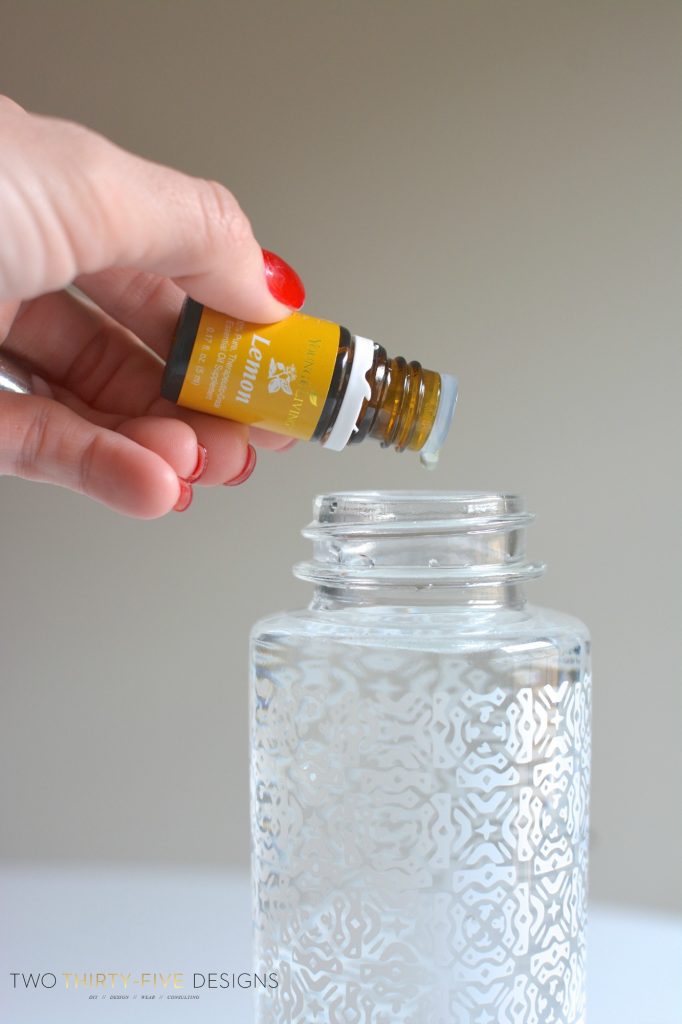 Thanks so much to Brooke and you guys for having me!
Want to keep up with my projects and chat? I'm pretty social, in an internet kind of way, and would love even more to meet you!
Two Thirty~Five Designs // Instagram // Facebook // Pinterest // Google+ // Twitter