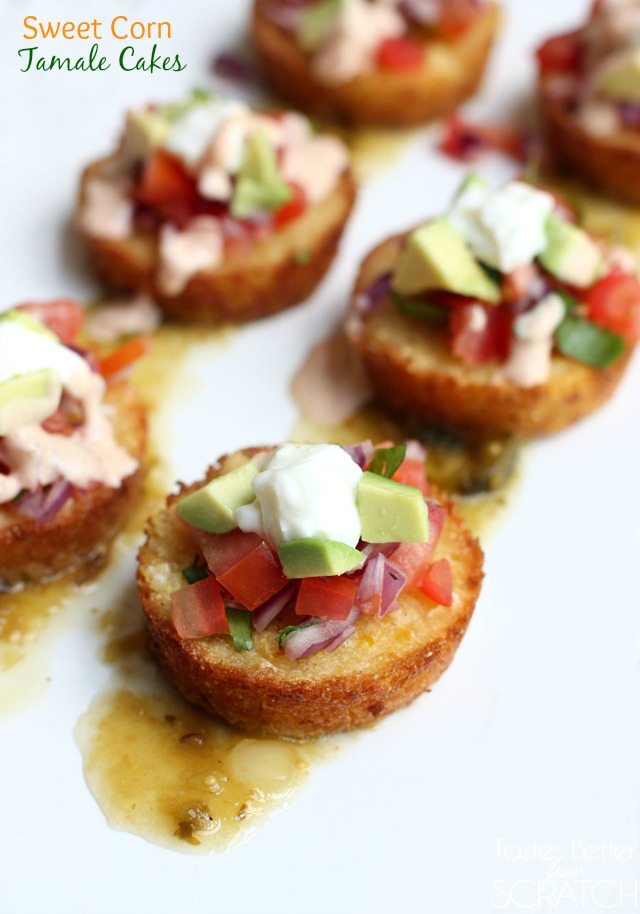 Hey guys, it's Lauren visiting again from Tastes Better From Scratch! Hopefully you remember me from the chocolate frosted brownies or the chocolate cupcakes with chocolate buttercream that I posted here recently–today I'm super excited to share an awesome "cinco de mayo" inspired dish with you!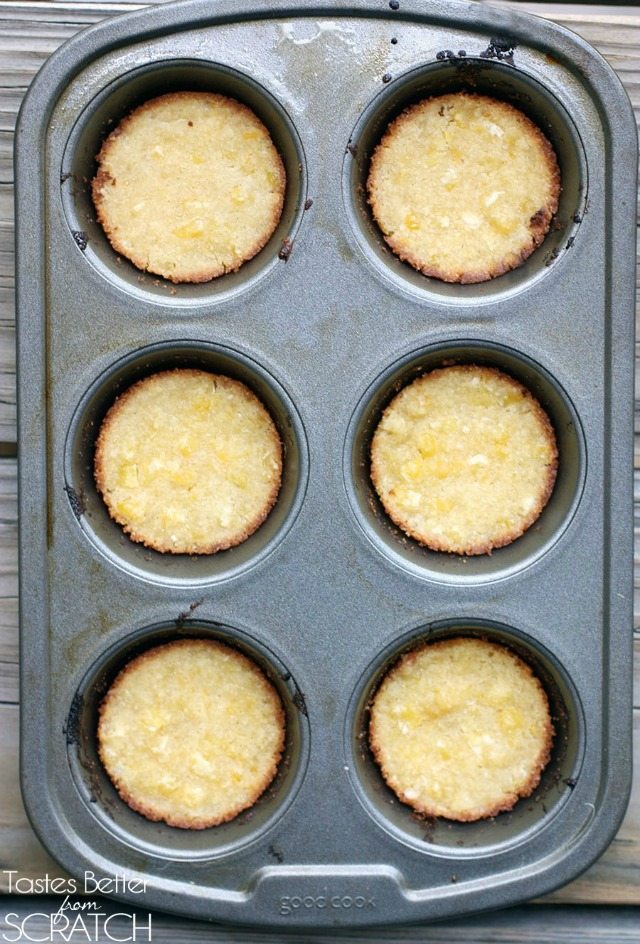 A few years ago my husband and I had the opportunity to live in Mexico for a few months for an Internship. We lived in the heart of Puebla, just south of Mexico City. Before we even moved there I knew that I couldn't step back on U.S soil without first mastering some of my favorite Mexican dishes. I mean, if I was going to be living there for months, eating incredible food, I better learn how to make some authentic dishes right? I'm happy to report that homemade Mexican rice, tamales, and even my favorite Milanesa sandwiches are just a few favorite I learned.
As a result of my time in Puebla, masa harina (corn flour) has become a pantry staple. It's really cheap and easily found, and is great for making homemade corn tortillas, or other tasty foods like these Sweet Corn Tamale Cakes! Have you ever tried these as an appetizer from The Cheesecake Factory? They are to. die for. Seriously SO GOOD. I was actually with Brooke and her husband the first time I tried these and after one bite I was totally hooked and knew I wanted to make them from scratch.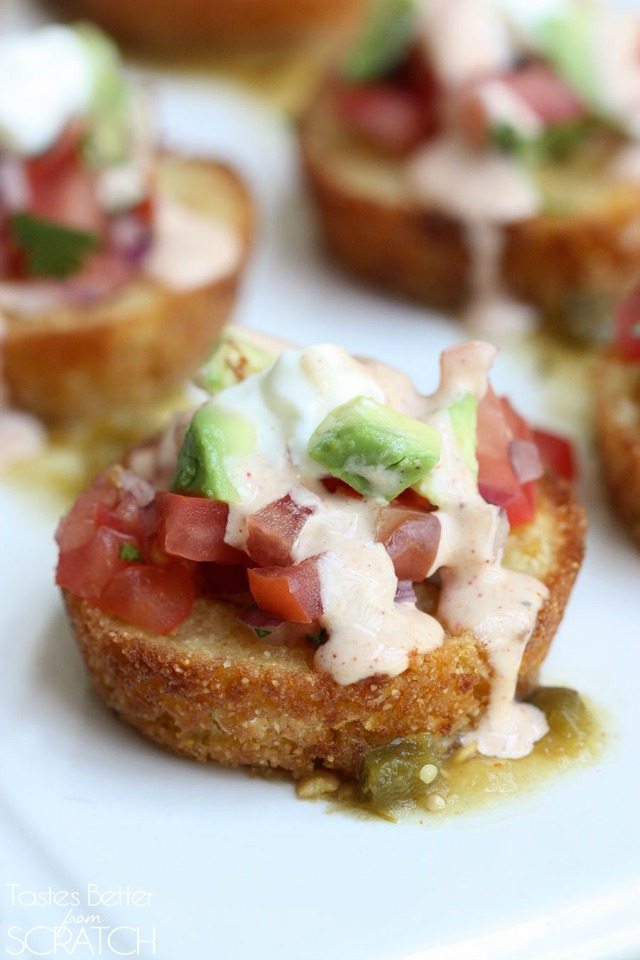 If you've ordered the Cheesecake Factory Sweet Corn Tamale Cakes you may notice that there's are a little bigger than mine. They probably hand shape the dough into discs. With this recipe I decided to use a muffin tin to cut down the time –and it makes perfect round circles, without having to get your hands sticky. Easy peazy.
After baking the tamale cakes you place them on a scoop of salsa verde and top them with pico de gallo, sour cream, avocado, and drizzle a southwest sauce on top. Don't be fooled by the long ingredient list–it's all simple spices, and everything is super easy to make. The result is amazing! You wont be able to eat them fast enough!
Sweet Corn Tamale Cakes from Tastes Better From Scratch
*Makes about 10
Ingredients:
1 1/2 cups fresh frozen corn
1/2 cup butter, softened
1/3 cup masa harina
1/4 cup water
2 tablespoons milk or cream
1/4 cup corn meal
1/3 cup sugar
1/2 teaspoon baking powder
1/4 teaspoon salt
For topping:
1/3 cup salsa verde (I like the La Costeña brand you can find in the mexican aisle at the grocery store)
1/2 cup fresh Pico de gallo (easy homemade recipe here)
1 avocado, chopped
1/2 cup sour cream
For the Southwest Sauce:
2 Tbsp mayonnaise
2 Tbsp plain Greek yogurt
1/4 tsp vinegar
1/4 tsp lemon juice
1/2 tsp sugar
1?4 tsp chili powder
1/4 tsp paprika
1/4 tsp salt
1/4 garlic powder
1/8 tsp cayenne pepper
1/8 tsp onion powder
2 Tbsp of your favorite salsa
Directions:
Place frozen corn in a food processor and pulse until it's roughly chopped. Preheat oven to 375 degrees F. In medium bowl combine butter, masa harina, water, and milk and beat until creamy. In a small bowl whisk together the corn meal, sugar, baking powder and salt. Add to the wet ingredients and beat until smooth. Add the chopped corn and stir to combine.
Grease a regular size muffin tin with cooking spray. Spoon the batter into the cups, filling them about 1/2 full (it should make about 10). Bake at 375 degrees F for 15-18 minutes or until set and a toothpick inserted in the center comes out clean. To remove the corn cakes I've found it easiest to place my wire cooling rack down on top of the muffin tin, and while holding them tightly together, flip the tin over so they come out onto the wire rack.
Assembly: Cover the bottom of your serving tray with a a thin layer of salsa verde. Place the tamale cakes on top of the salsa verde. Spoon pico de gallo on top of the tamale cakes. Add a dollop of sour cream and a few chopped avocados. Drizzle with southwestern sauce.
For the Southwest Sauce: whisk all ingredients together in a small bowl.
***
I hope you like these Sweet Corn Tamale Cakes, and visit Tastes Better From Scratch (or follow me on Pinterest or Instagram) for some more delicious recipes like: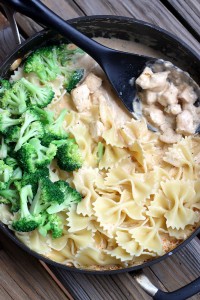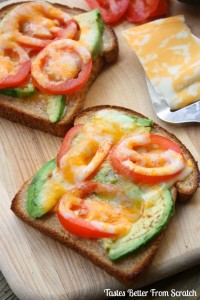 Thai Peanut Chicken Tacos with Pineapple Slaw