I don't have a perfect place in my house for a barn door. I've been bummed ever since I realized the dream of having a barn door just wasn't doable in our home. All of the sudden my mind hit the jackpot, and I was so excited at the thought of using a barn door on both sides of a window.
Double barn doors used as window treatments!?! I thought it was worth a try, and they turned out so great. We used the same barn wood that we used for our mantle and our barn wood USA map. My sister tore down a barn door from her farm in Central Utah, and gave me a pile of barn wood, and we have had a ton of fun using it for projects. We are almost out of wood, darn it.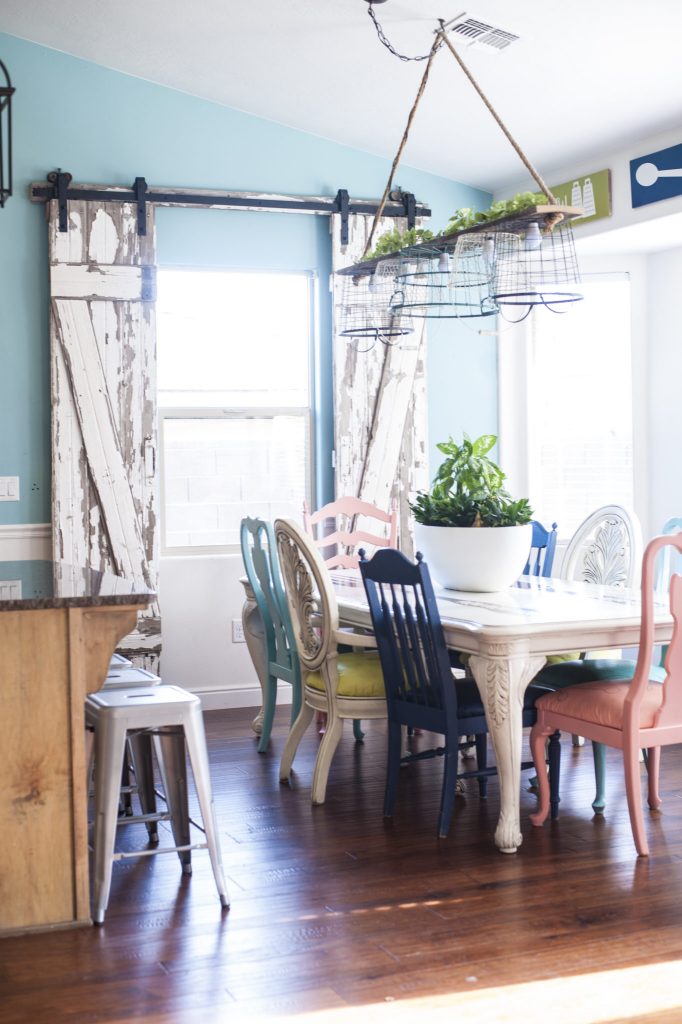 To make the doors, we used old tongue and groove barn wood and installed a "Z" on the fronts.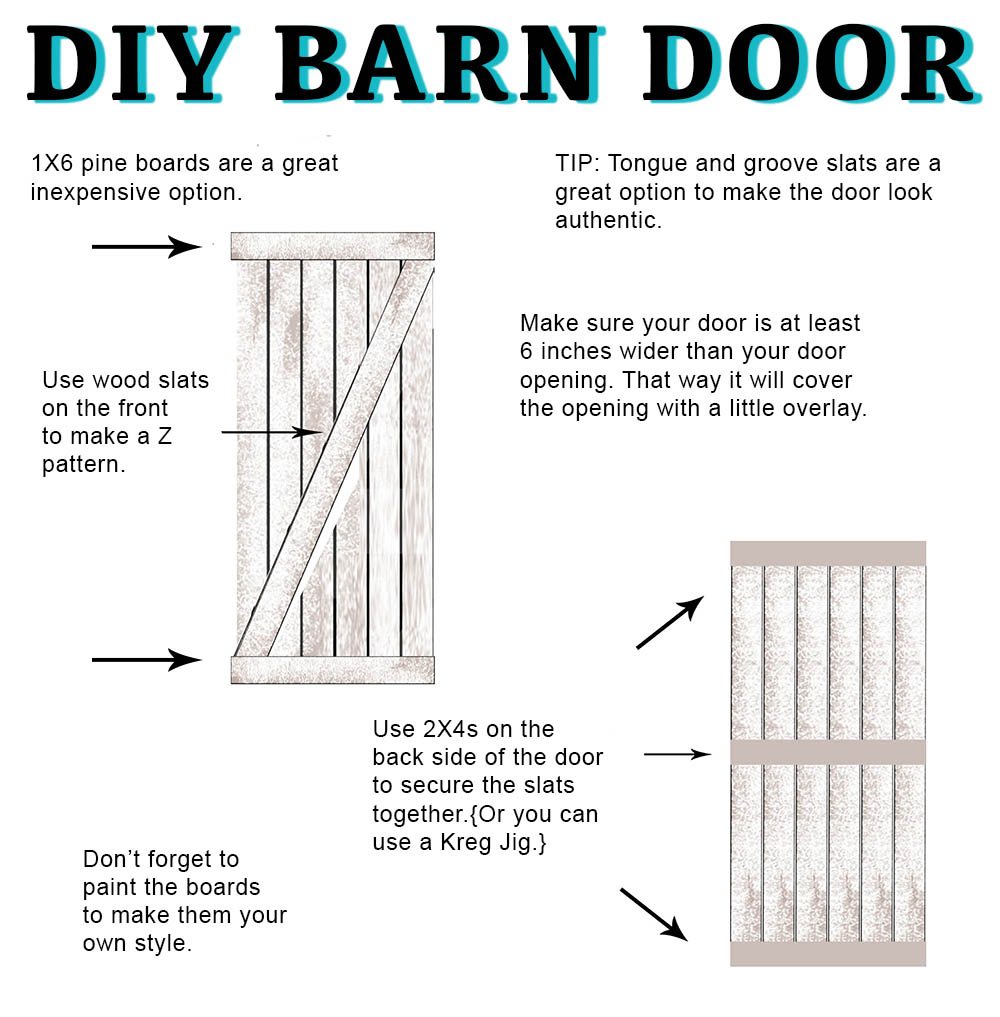 The door polishes this spot in our kitchen and it makes the wire basket chandelier over our table look even better.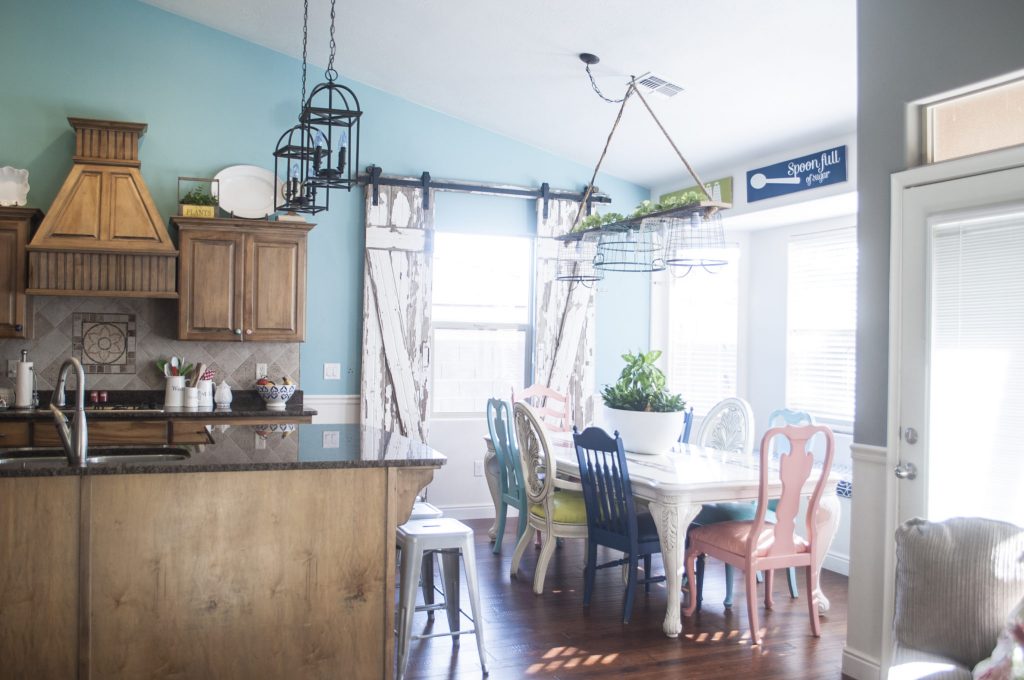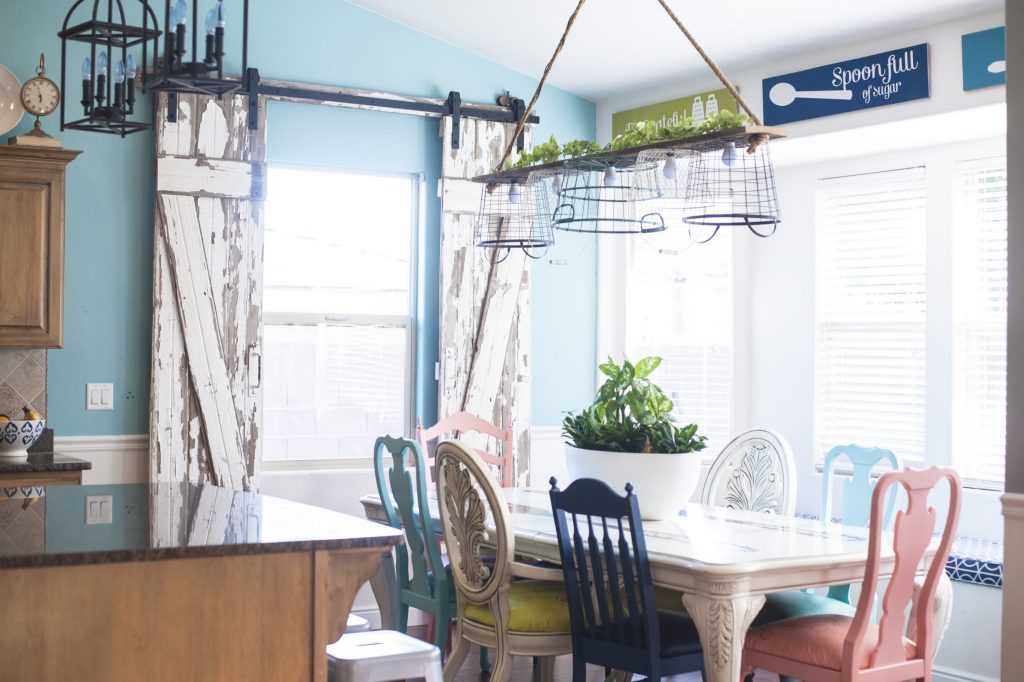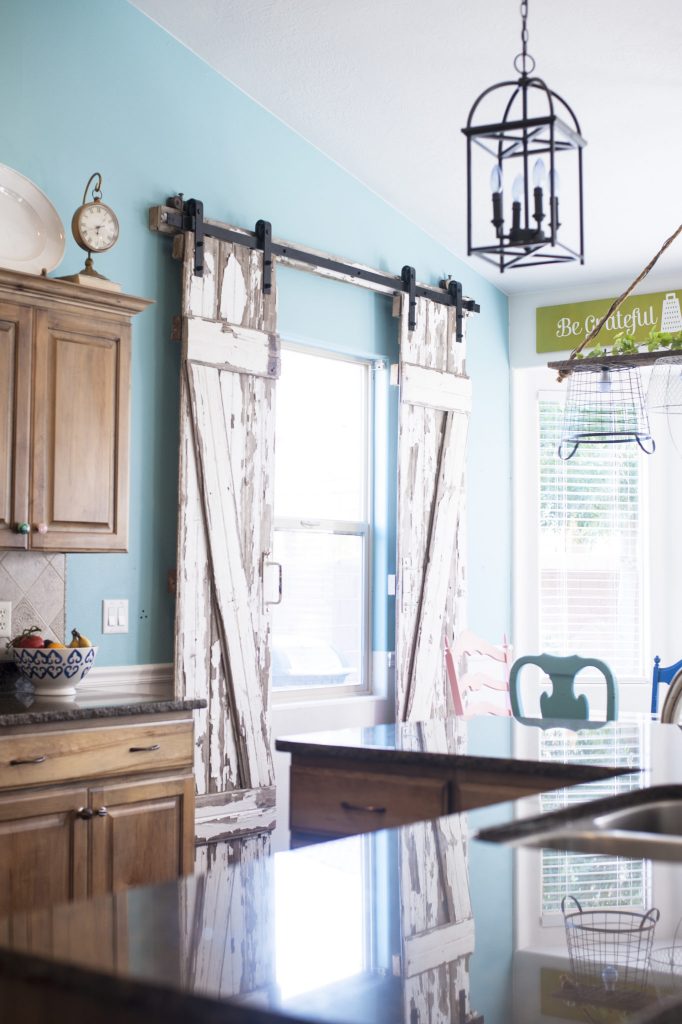 It's hard to remember what our kitchen looked like before we ripped out the tile. Holy cow that was a BIG project. It gives me the willies just thinking of it.
If you missed the installation of our wood floors, we got them at Home Depot. They are Home Legend Barrett Distressed Hickory. We LOVE them so much.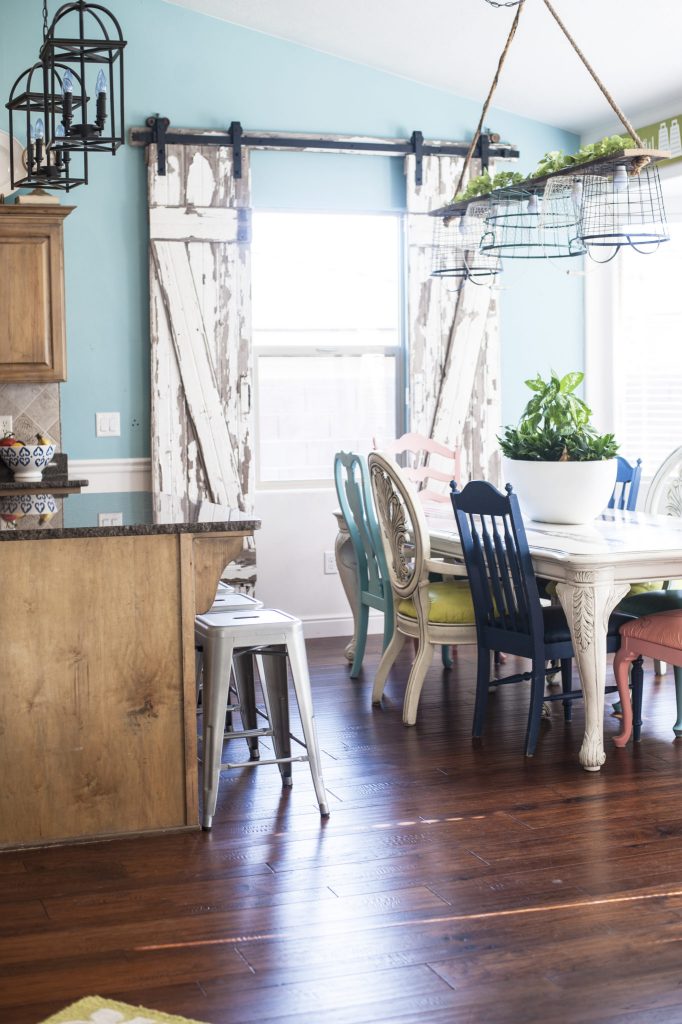 The barn door hardware is from National Hardware and was super simple to install. We had to lengthen the header board and the track to obtain the correct scale for our space, but the standard racks are 72 inches long. For more information about the hardware, click HERE. It will be available next month.
I hope you can see how much character the barn doors bring to our kitchen, and if you are like me and don't have the perfect spot for the traditional barn door, maybe this idea will help you too!
xoxo,
Brooke
I was given the hardware for this project at no cost for review. I was not compensated, and as always all opinions are 100% my own.