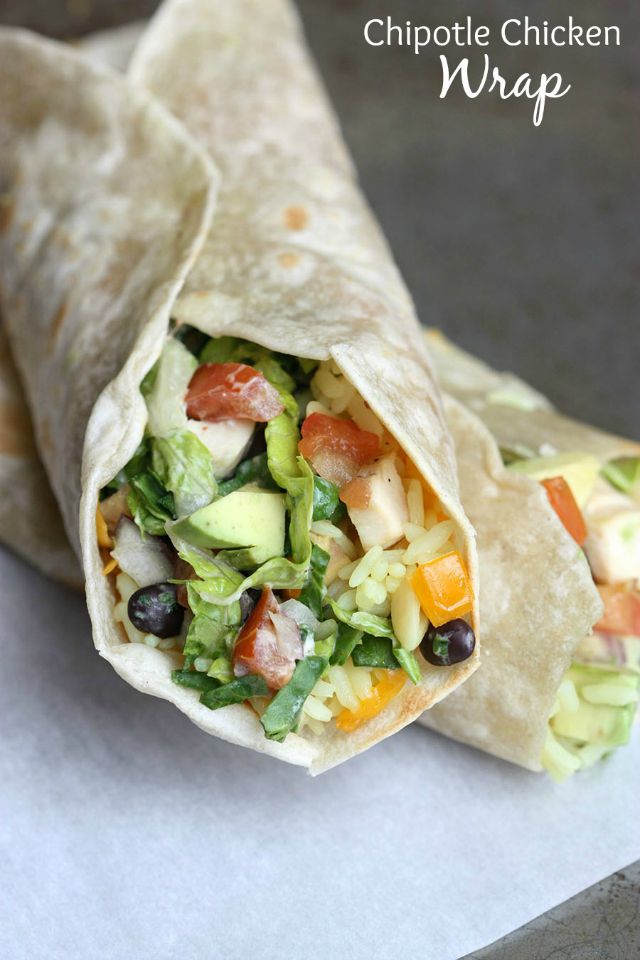 Hey readers, this is Lauren visiting again from Tastes Better From Scratch. With school starting next week I wanted to share an easy, fun and delicious meal idea with you all!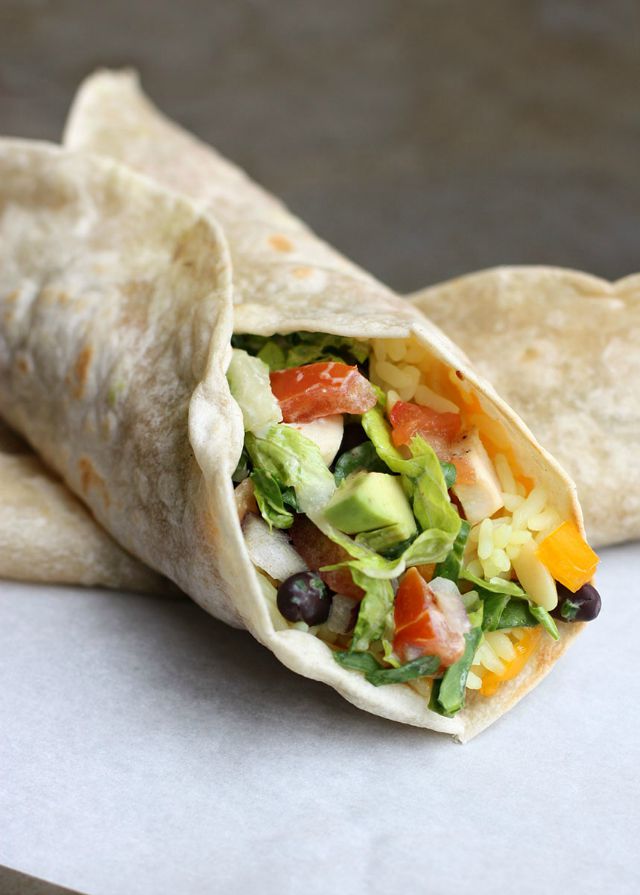 I'm a little bit obsessed with wraps. I share them all the time on my blog, and some of my favorites include these Chicken Bacon Avocado Wraps and these Chicken Cashew Crunch Wraps. And my husband LOVES these Chili Lime Chicken Wraps with Mango Avocado Salsa.
Whether you're a fan of wraps or not, I'm confident you'll LOVE these! They make a delicious dinner or lunch, and sometimes it's just fun to mix things up.
Ingredients
3 cups chopped romaine lettuce
2 cups chopped grilled chicken
1 cup chopped tomatoes
1/4 cup diced red onion
1 avocado, cubed
1 (15-oz) can black beans, rinsed and drained
1 1/2 cups corn, fresh or frozen
1/2 red or orange bell pepper, diced
1 heaping cup hot cooked rice*
1 cup shredded cheese
4 large flour tortillas

For the chipotle sauce:

1/3 cup chopped fresh cilantro
2/3 cup plain Greek yogurt or low-fat sour cream
1 1/2 tsp adobo sauce from canned chipotle chilies (or more to taste)
1 tsp chili powder
1 Tbsp fresh lime juice
¼ tsp salt
1/4 cup salsa, your favorite
Instructions
In a small bowl mix all of the chipotle sauce ingredients together.
In a large bowl toss together lettuce, cooked chicken, tomatoes, onion, avocado, black beans, corn, and bell pepper. Add the sauce mixture (you don't have to use all of it if you don't want. I like to reserve some for dipping) and toss well to combine so that everything is evenly coated.
Warm tortillas in the microwave for a few seconds. Layer each tortilla with about 1/4 cup cheese, 1/4 cup rice and a heaping spoonful of the salad mixture. Roll like a wrap and secure with a toothpick.
http://www.allthingsthrifty.com/2015/08/chipotle-chicken-wraps.html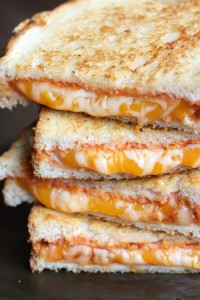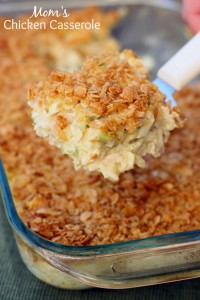 One Pan Skinny Chicken Alfredo