This post is sponsored by the Home Depot.
Ok, so the do-it-herself project this month has been… well…. a challenge! But let me tell you why! The project itself is darling! However, the Home Depot challenged me and a few friends to use this month's project in a GUEST ROOM. Why would this be a challenge you ask? It's a large pumpkin.
Lucky for them I am super competitive and love a good challenge!
So to make this project more my style AND to show you how easy this project really is, I made two versions!! What do you think??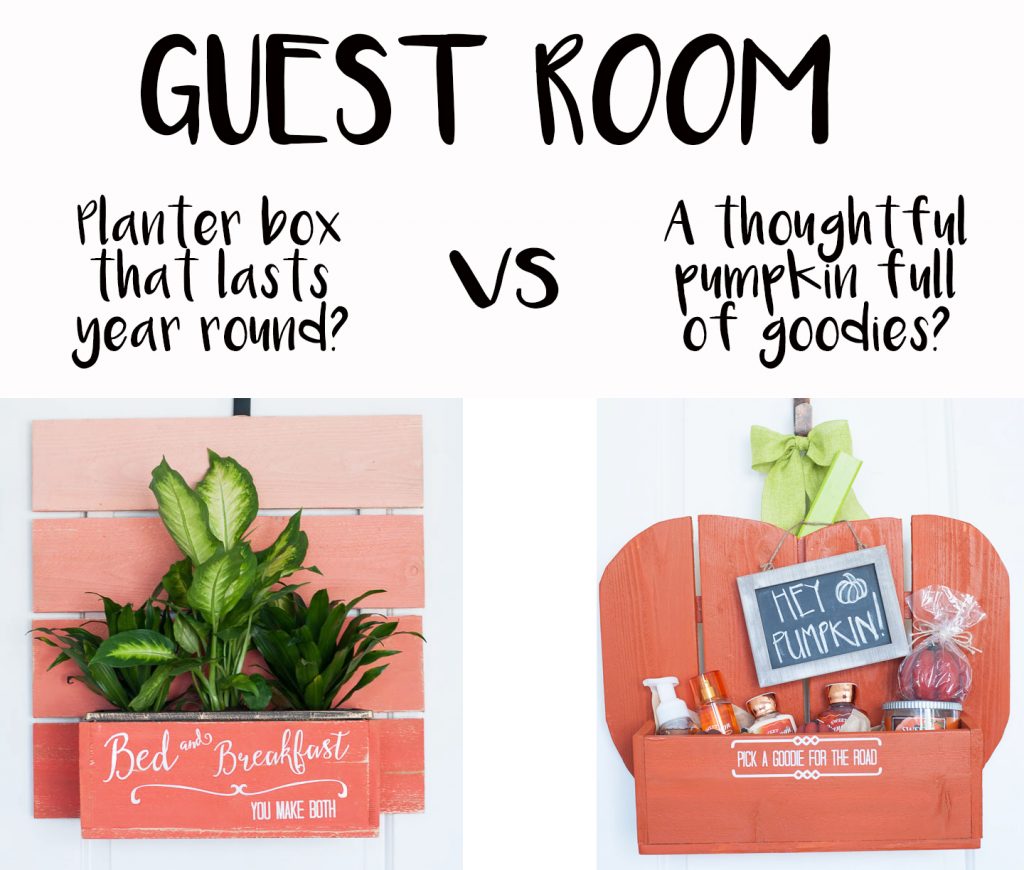 What do you think? Which one would you put in your guest room in your house? One over the other? Both?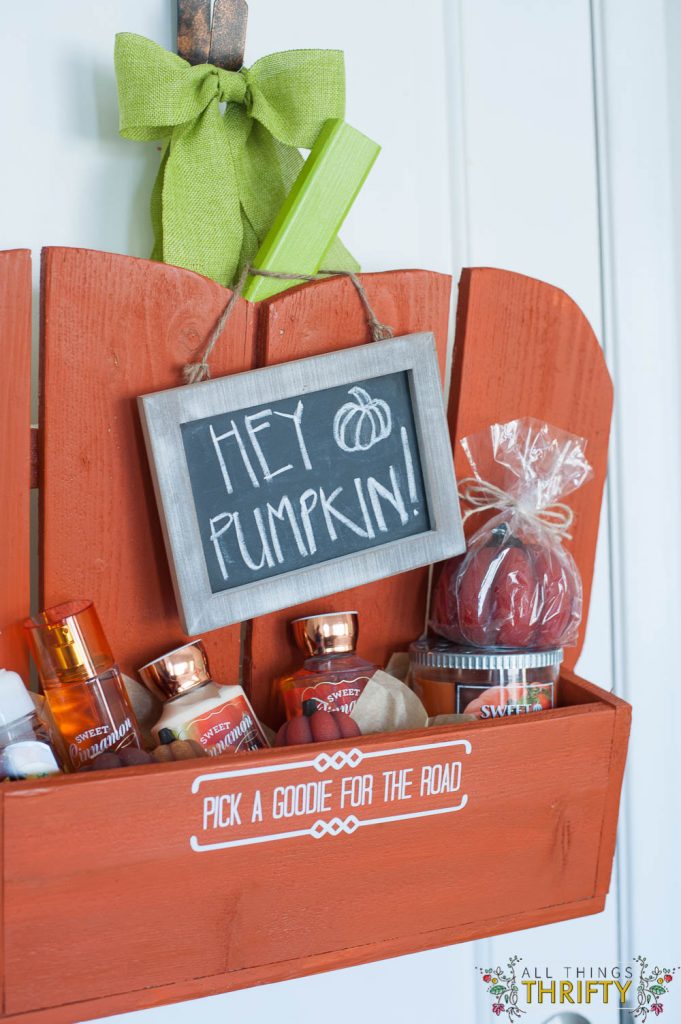 Would you put it in your guest room? I think guests would totally love the pumpkin goodies, right!?!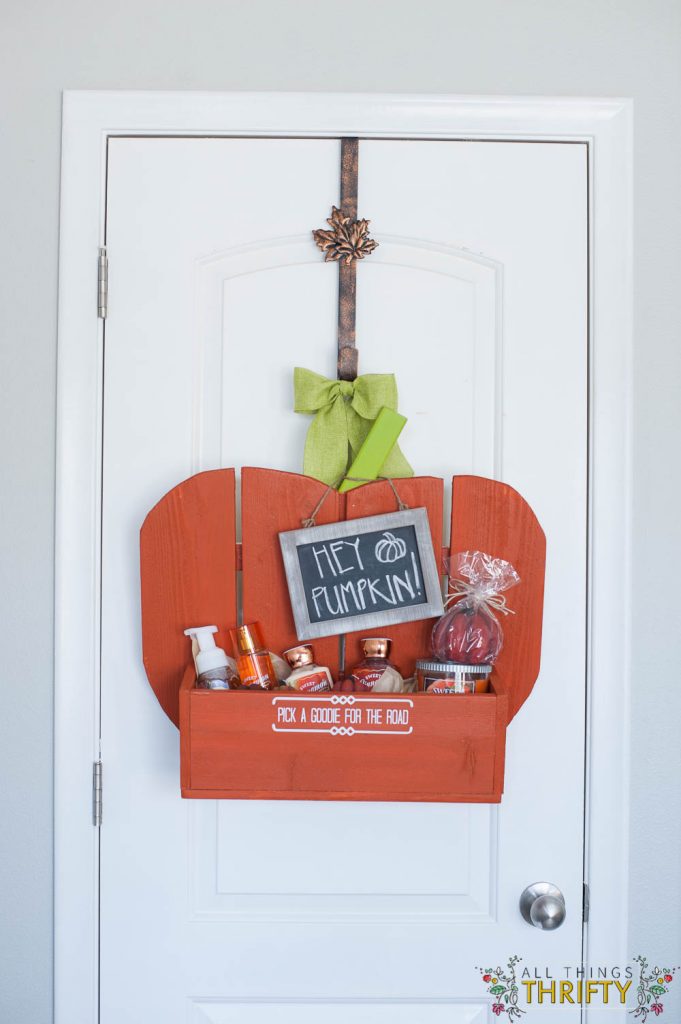 We have guests all the time, and our room vibe is quite accommodating, so taking home a goodie for the road isn't a stretch.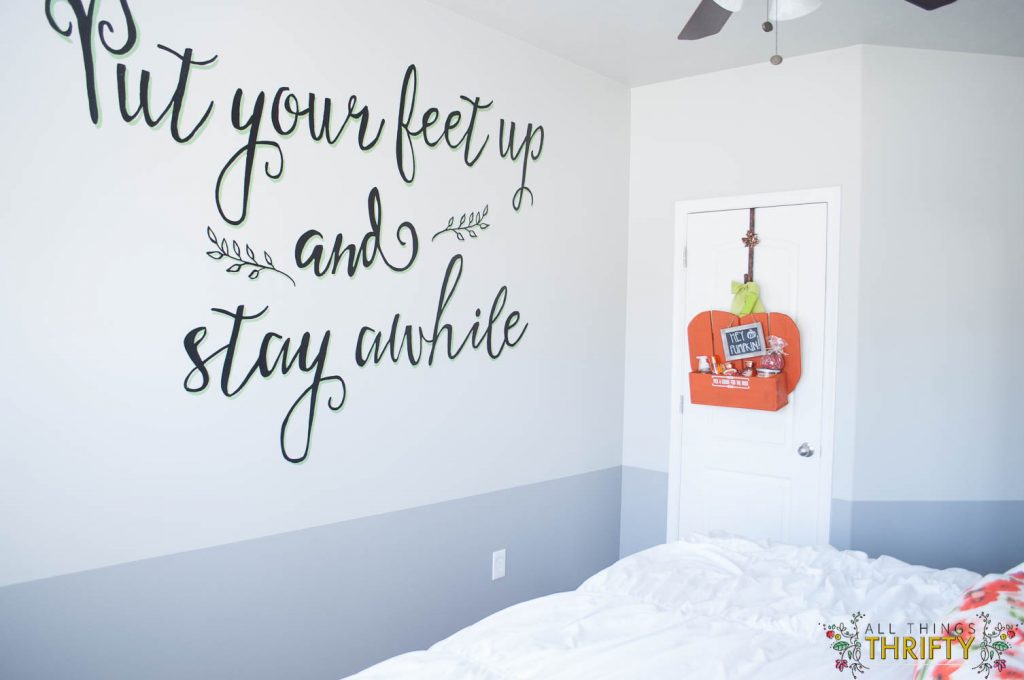 Are you a holiday decorator? Could you see yourself moving this in for the fall and moving it out for the winter?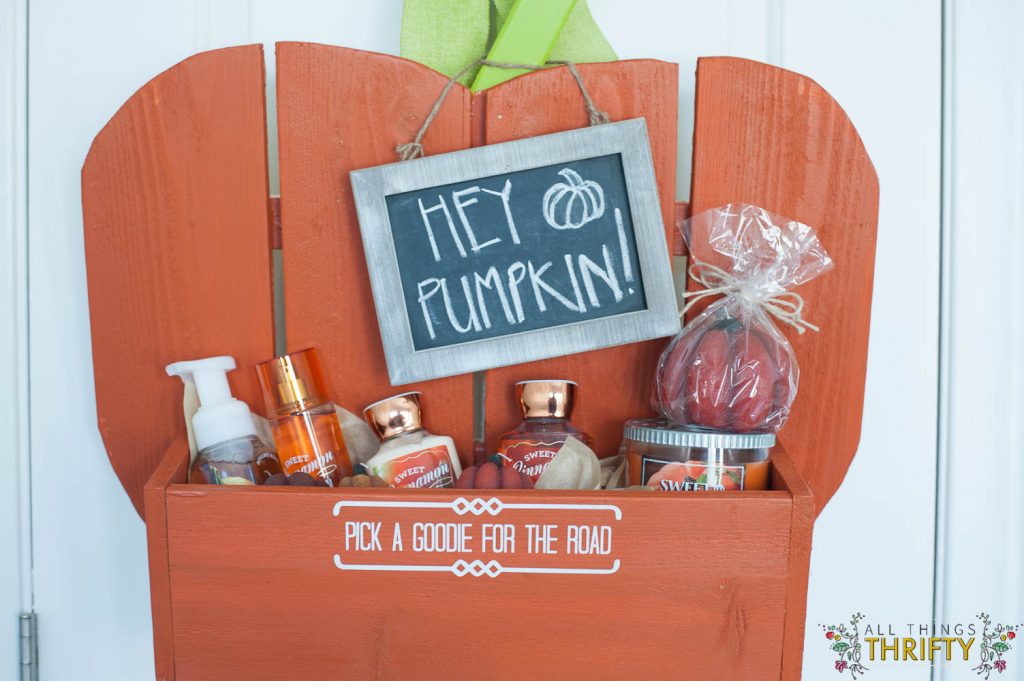 I whipped up this second version that felt more natural to my home. I changed the slats from horizontal to vertical and made the box slightly bigger to fit a plant, but other than that I followed the plans exactly!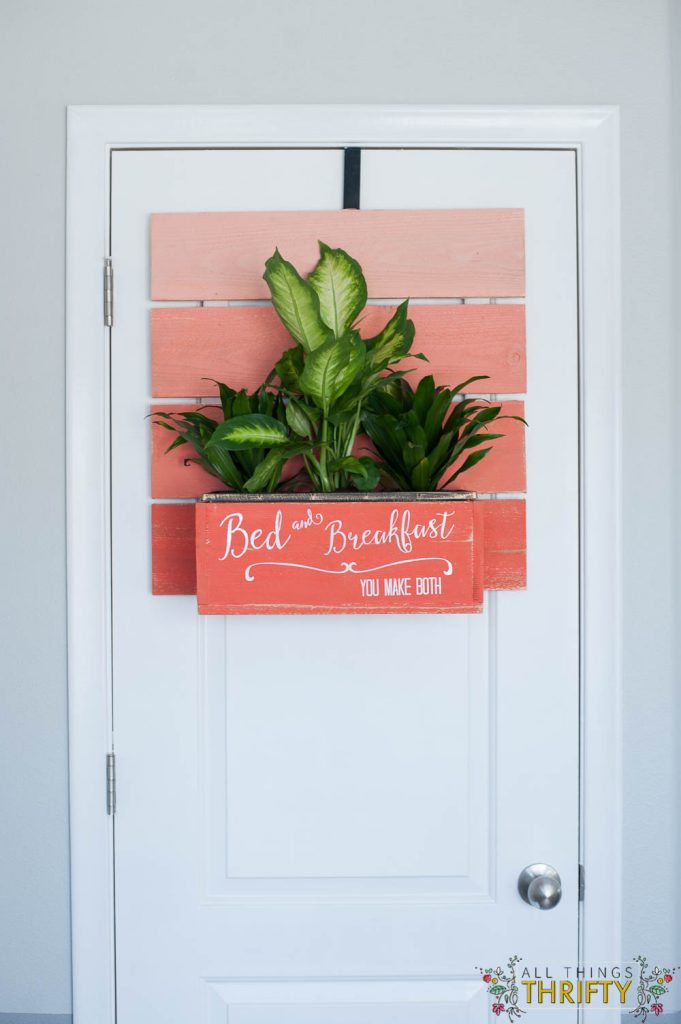 That's what I love about this month's project. IT IS EASY!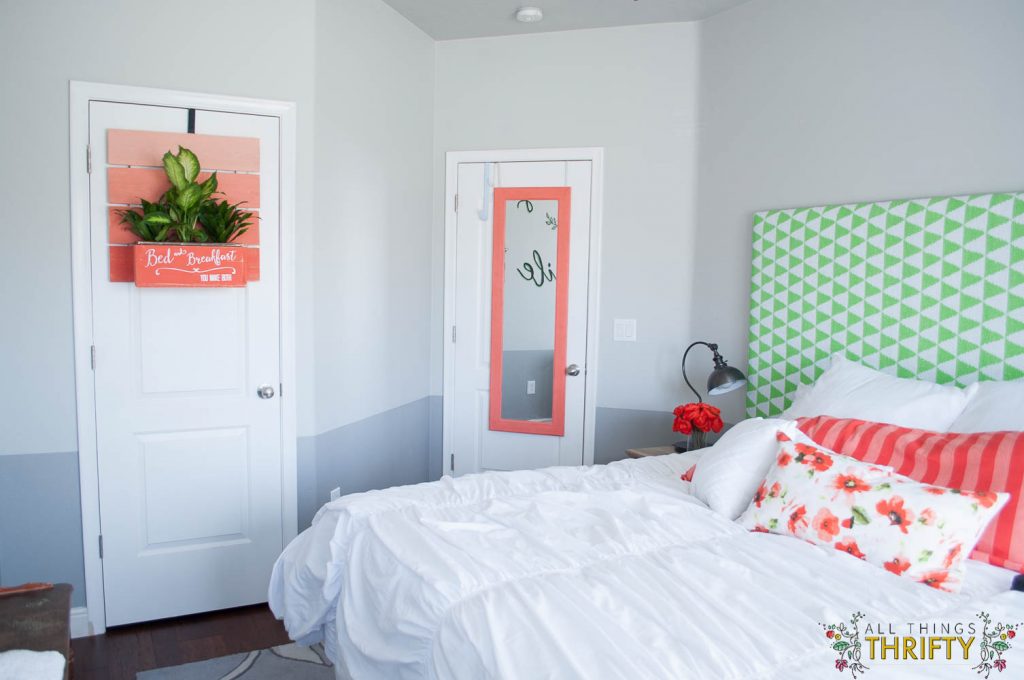 I made two of these in an afternoon.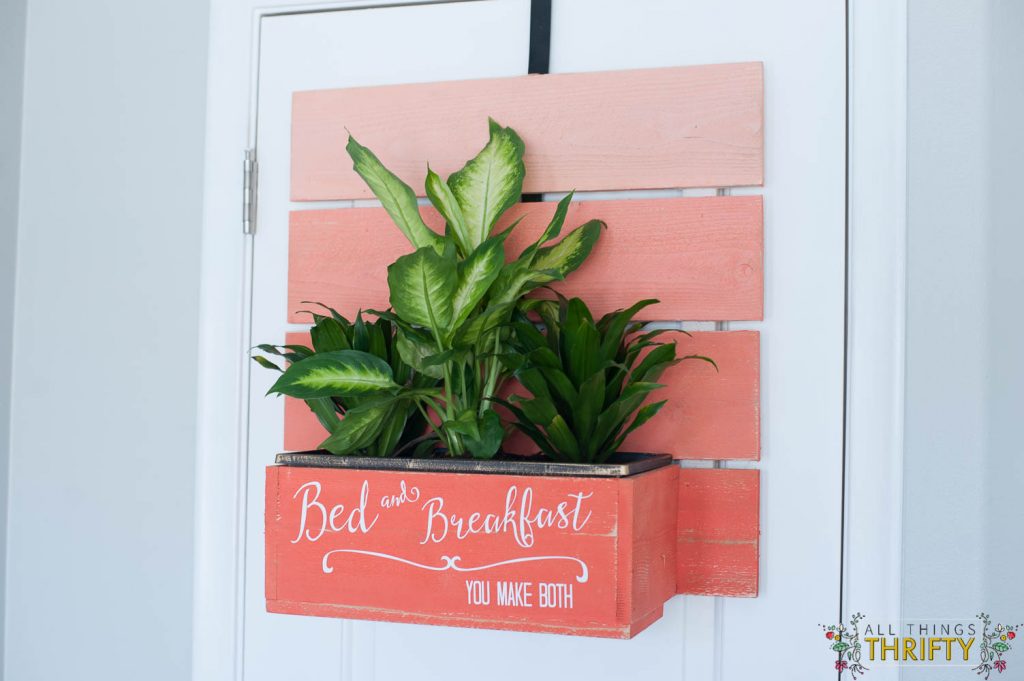 My guest room is one of my favorite rooms in my house, and I love having guests but would I remember to switch that cute little pumpkin out? The odds are not in my favor! 😉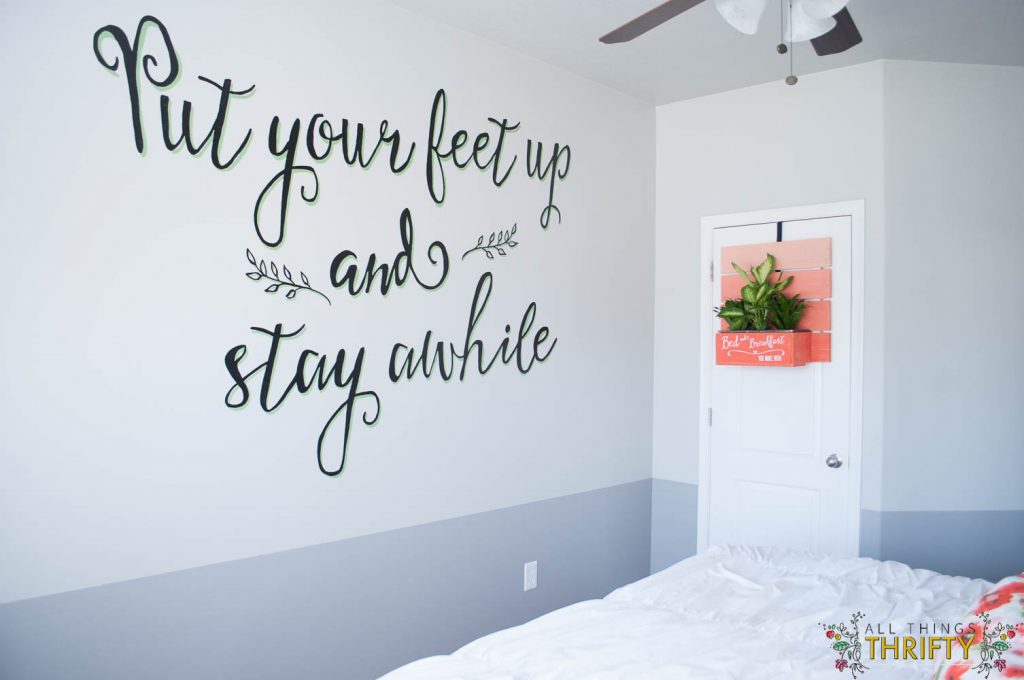 I feel much better about this one. Let's just hope I remember to water those cute little plants! #plantkiller?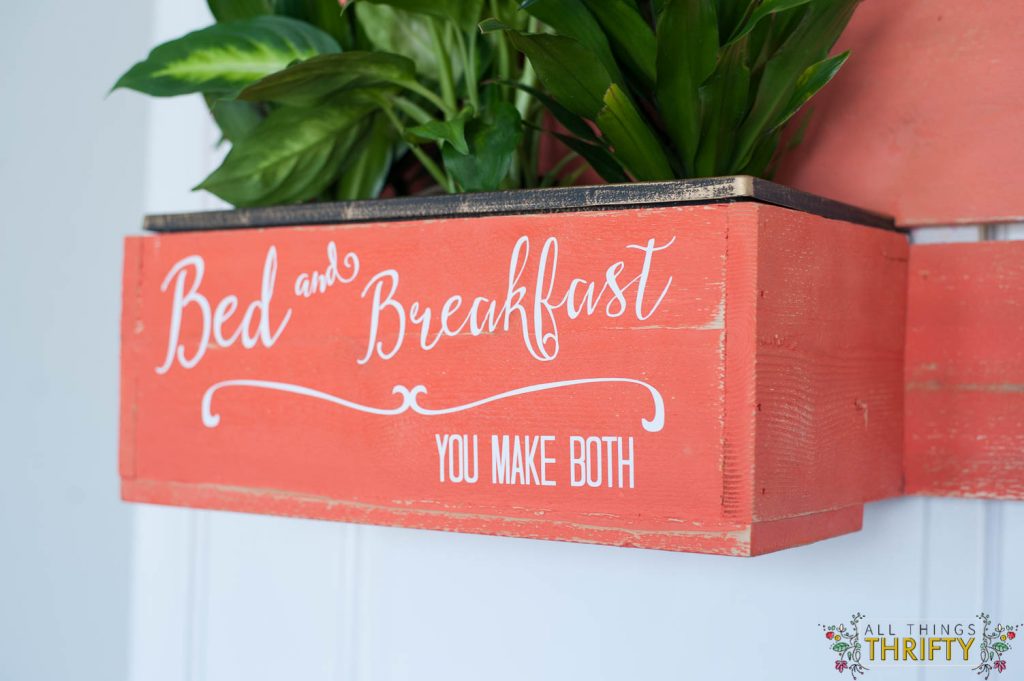 The planter is opposite of the pumpkin one though. This one gives the guests nothing to take with them. In fact, it basically implies that they are on their own when they stay at our house! HA! But if you know us, we are totally just joking.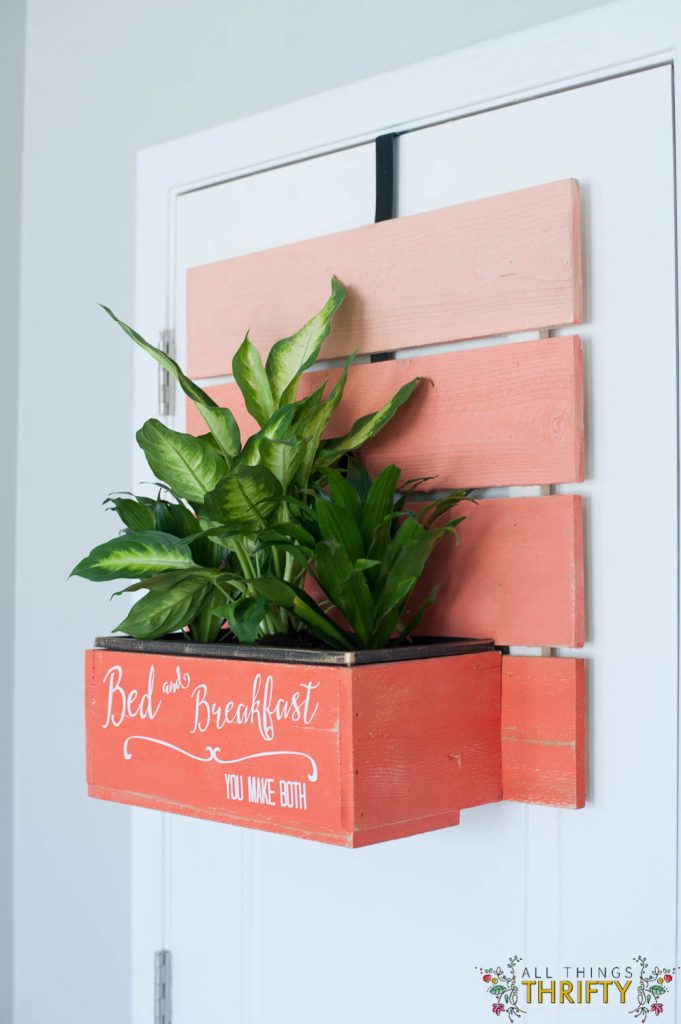 What do you think? If you stayed at my house would you think a pumpkin in the guest room fits?
Plus, don't forget that you can come to your local Home Depot this THURSDAY night for their DIH Workshops, buy the supplies and make one yourself!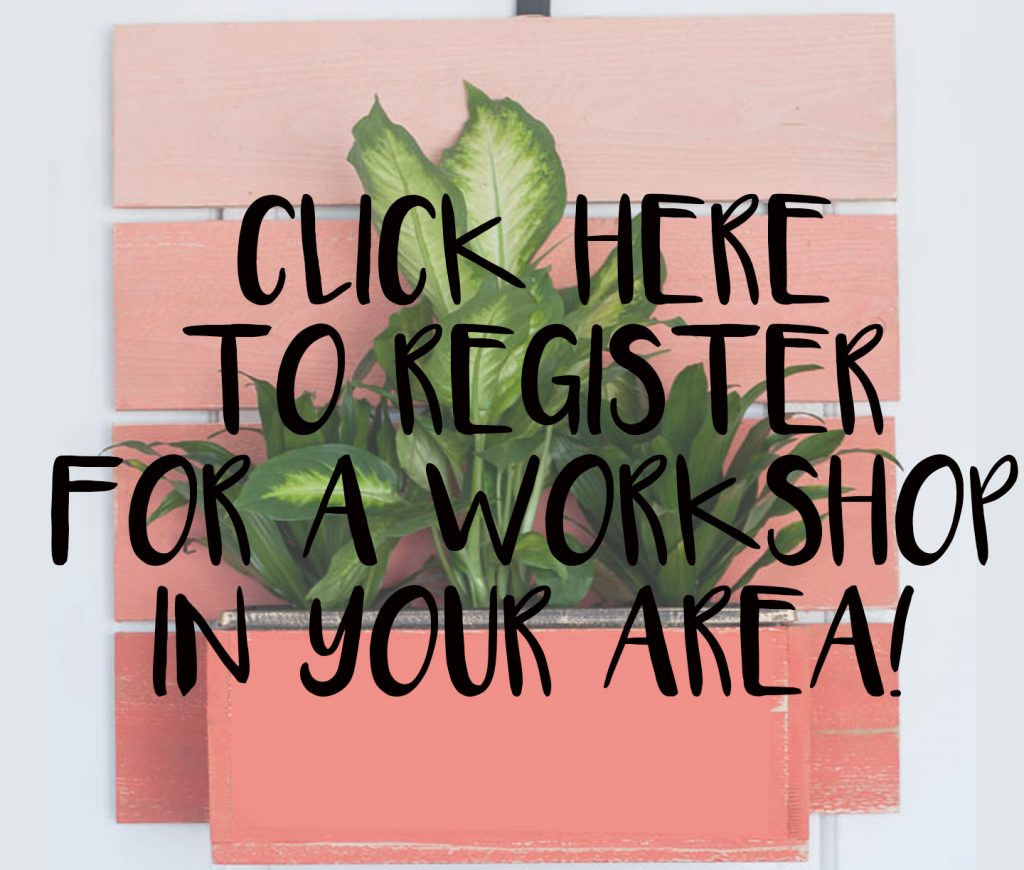 The Home Depot offers Workshops at all of their locations for do-it-yourselfers of all ages and experience levels. The workshops are a BLAST!
PLUS, don't forget that I will be at Home Depot store number 4413 in SLC this Thursday night on Sept 17th at 6:30 for the DIH Workshop!
If you are in the area I would love to meet you!
The address is:
3398 S. Highland Drive
Salt Lake City Utah 84106
You should see what the other talented ladies did with this project! Check them out below!
Outdoors
Kitchen
Guest Room
Living Room
Dining Room
I acknowledge that The Home Depot is partnering with me to participate in this Workshops Program (the "Program"). As a part of the Program, I am receiving compensation in the form of products and services, for the purpose of promoting The Home Depot. All expressed opinions and experiences are my own words. My post complies with the Word Of Mouth Marketing Association (WOMMA) Ethics Code and applicable Federal Trade Commission guidelines.