Hi Guys!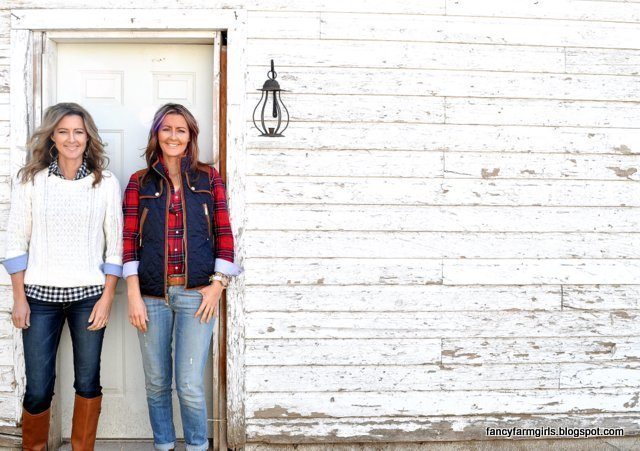 Fancy Farmgirls here.
Awhile back we were invited to our local
DI (Deseret Industries) Grand Opening of their new store!
I'm a regular at thrift stores so you can bet I jumped at the chance to be able to get my hands on some
fresh pickens!
Plus with my sister being MIA in Alaska the last few months, I wouldn't have to compete with her when shopping for the same pieces 😉
I was immediately drawn to my favorite department…
Furniture!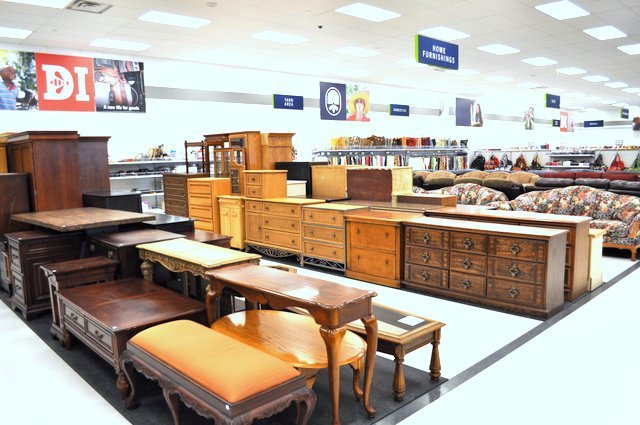 Yes, your typical thrift store site,
A sea of brown.
Well we've said it before, and I'll keep saying it,
ignore the color!
Look solely at lines and if it's structurally sound.
I made it home with a few great pieces that will hopefully demonstrate this point.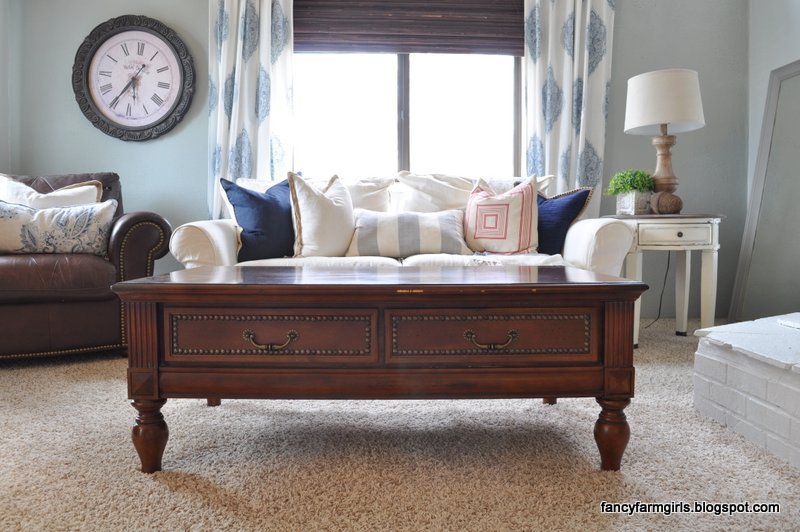 This coffee table was in like new condition aside from a few surface scratches,
but still so brown. It looked too heavy for the look I wanted in this room
I knew a little paint and some TLC could make her fit right in.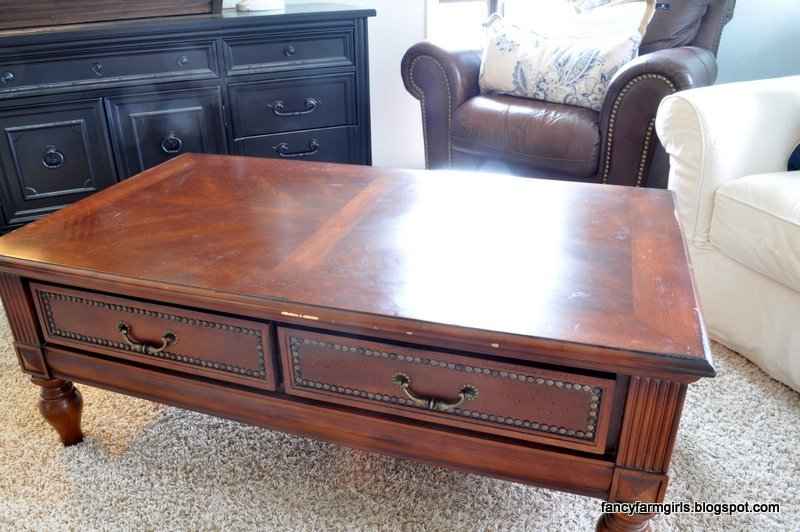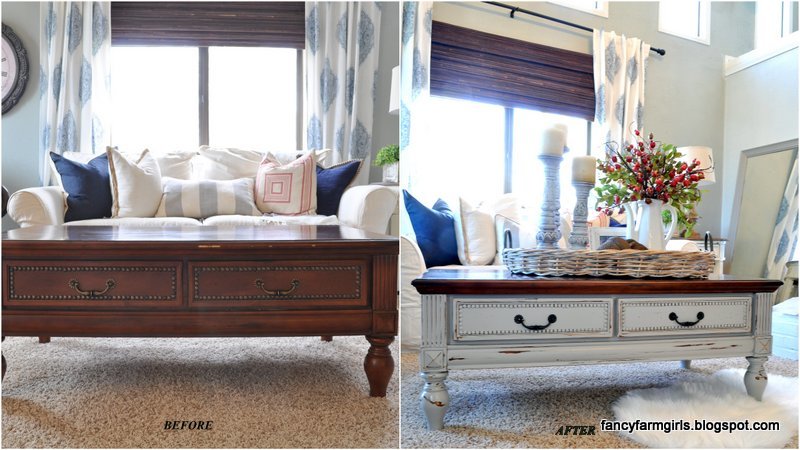 For about an hour of time,
our dark heavy coffee table was able to get a new look to match the existing décor.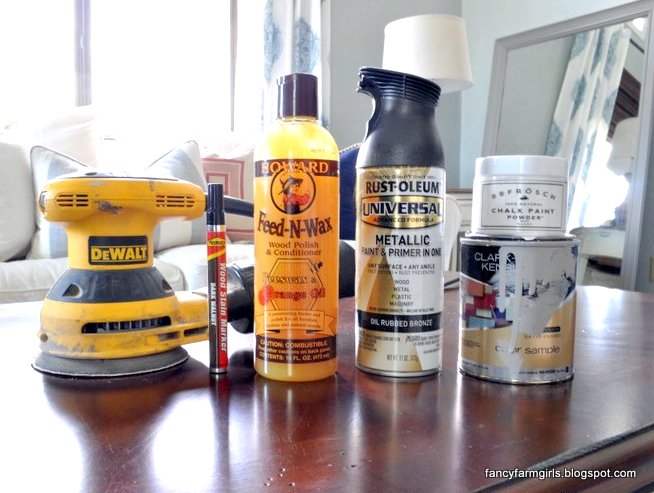 Our supplies were:
Paint, Spray paint, Feed N Wax, stain marker, and sander.
By adding some chalk paint powder to our paint color of choice (a mixture of part SW Dorian Gray and part SW Beige Shadow)
we were able to avoid all the prep work of priming and sanding that goes into painting.
This allows us to get right to the fun part,
Paint!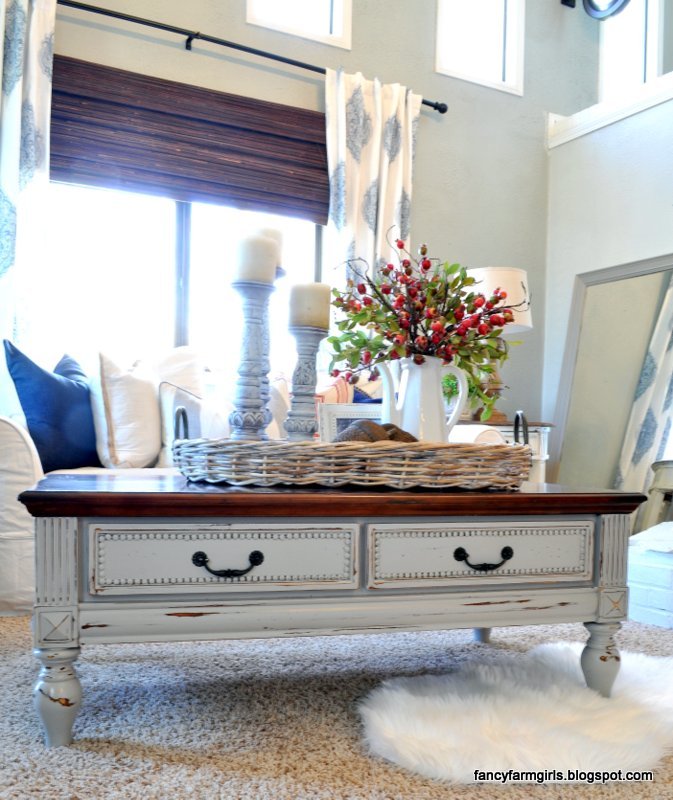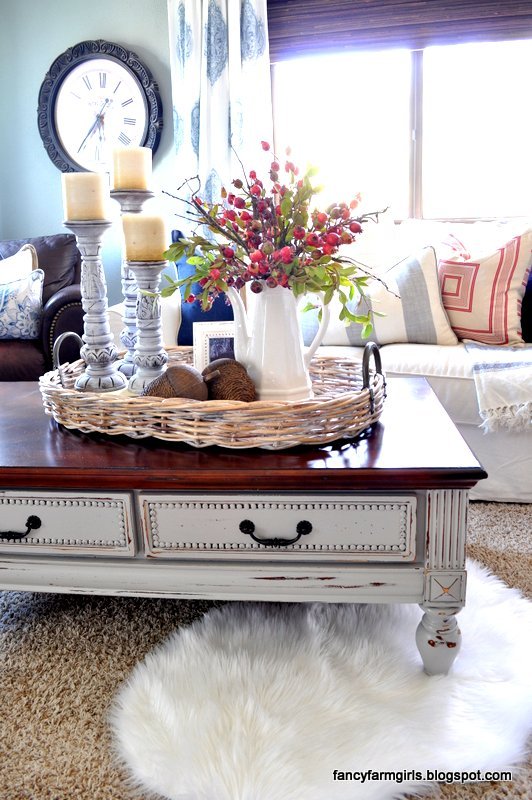 The hardware was given a quick coat of Rustoleums oil rubbed bronze
and our DeWalt sander was used for distressing the piece.
Another benefit of Chalk Paint Powder is how nicely it distresses.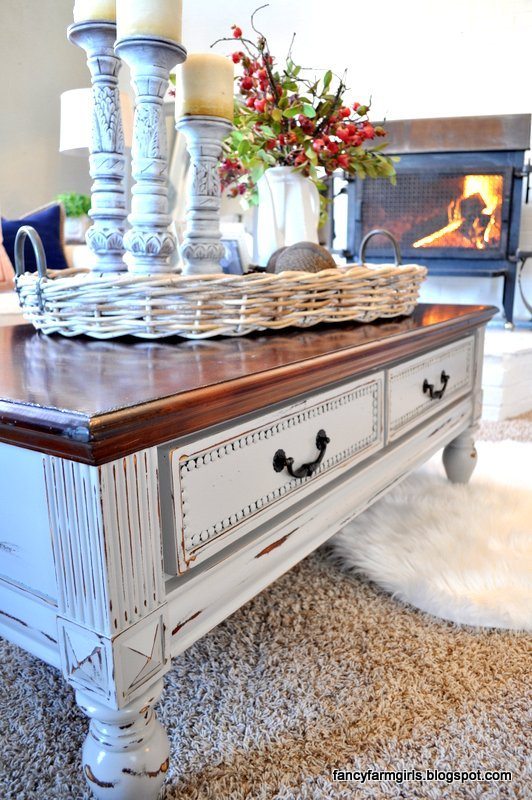 To make the distressing pop, we brushed on some Howard Feed N Wax.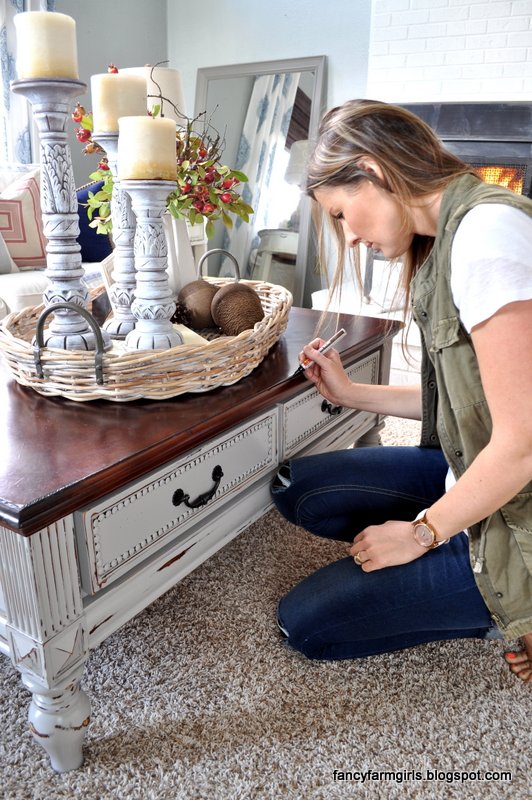 Now for those scratches,
These stain markers are great for quick touchups on scratches.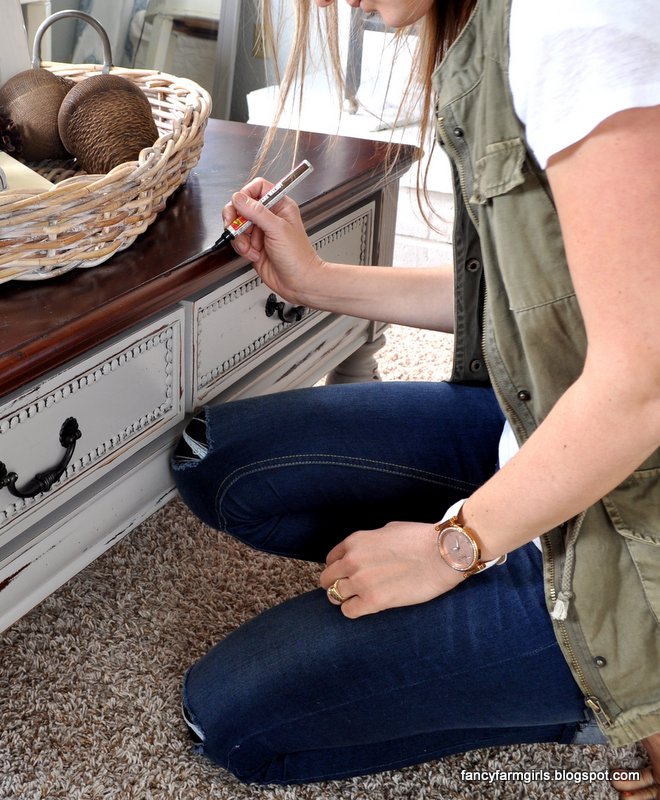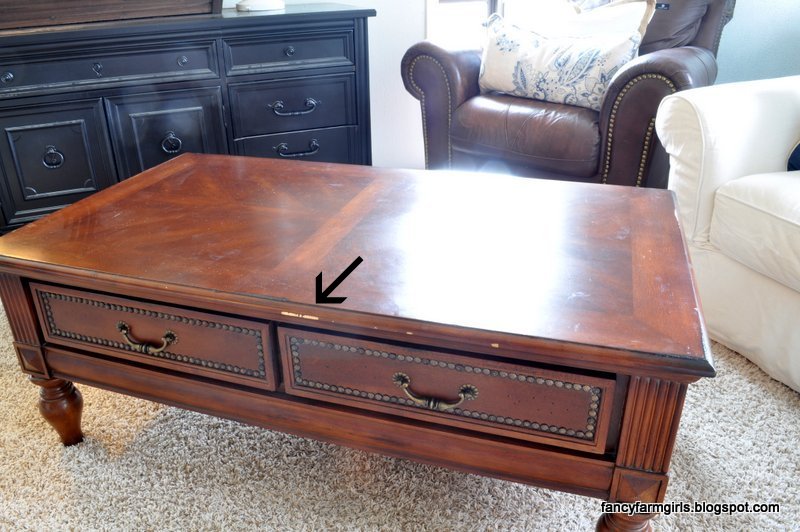 Rather than sand down the whole top and restain it, we chose to do a quick touchup with these stain markers.
It blends in well, and saves me the hastle of refinishing an otherwise good piece.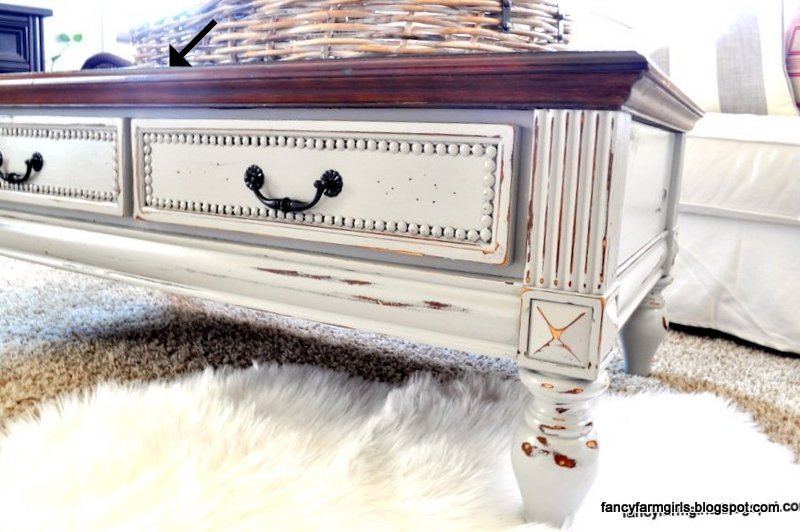 So with some vision and an hour of your time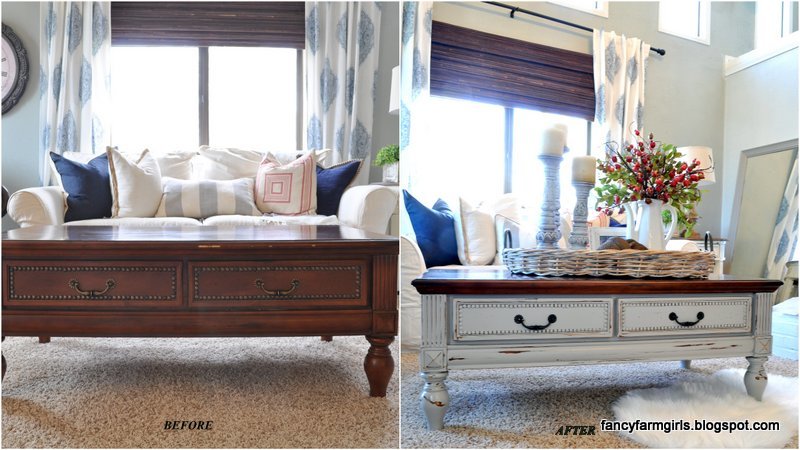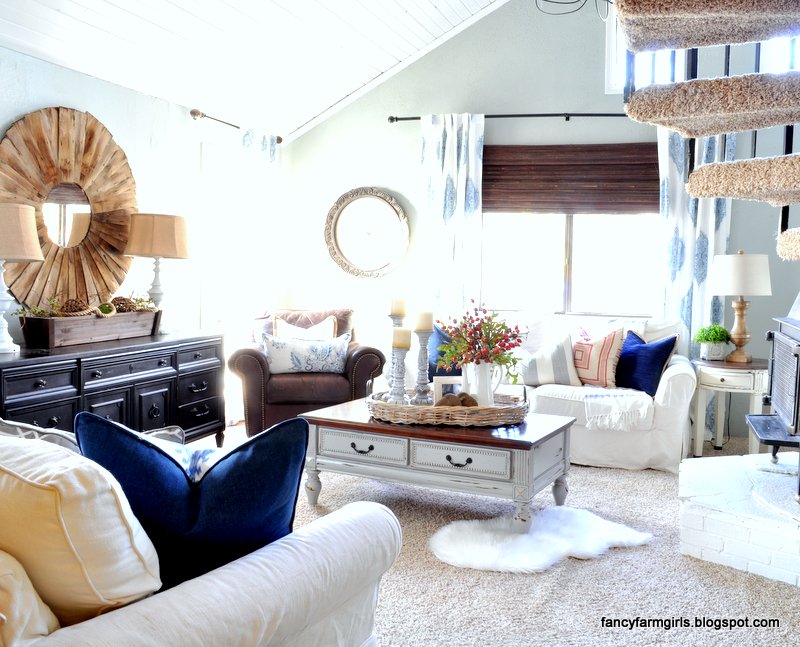 You can make most any piece of furniture work into your existing décor.
Apparently I have a thing for gray furniture at the moment.
Here are some pieces from the past that recently got a paint makeover.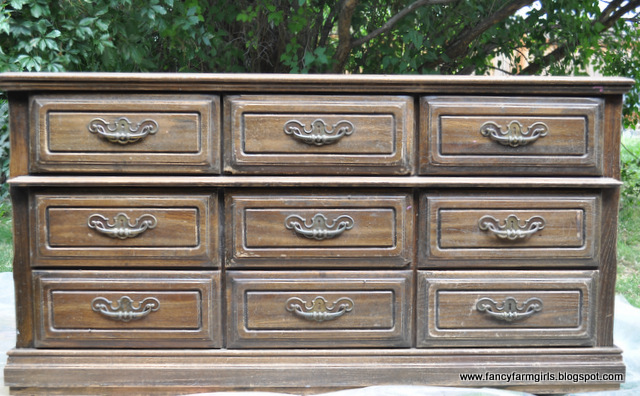 Paint worked it's magic on this curb side find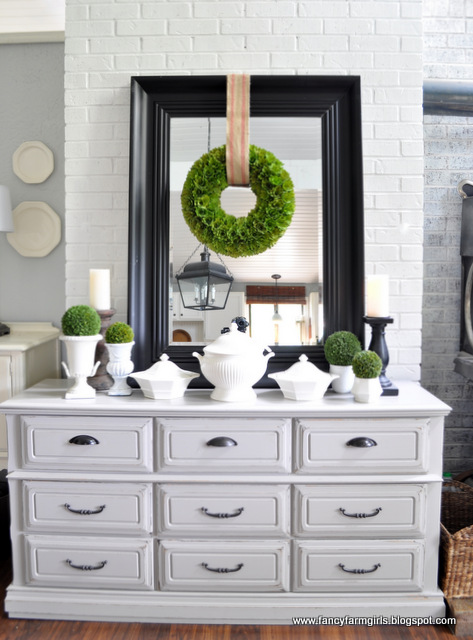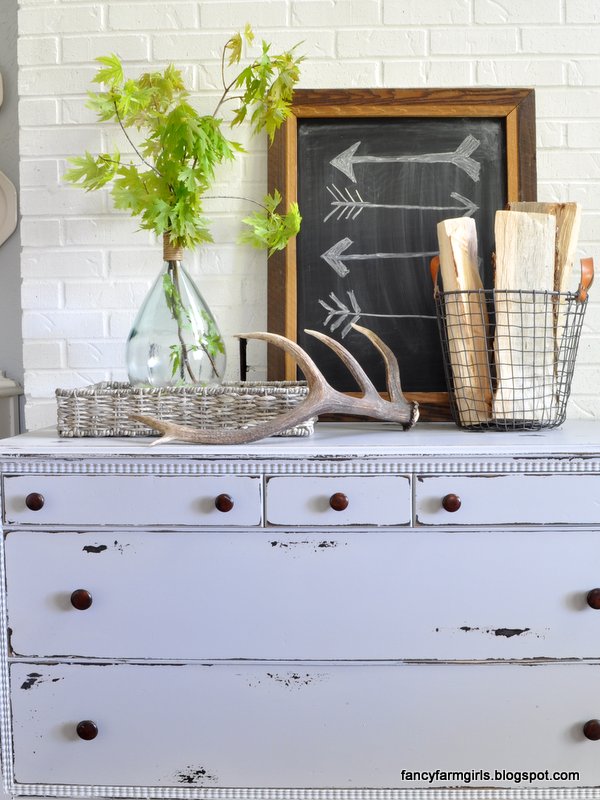 Another gray piece.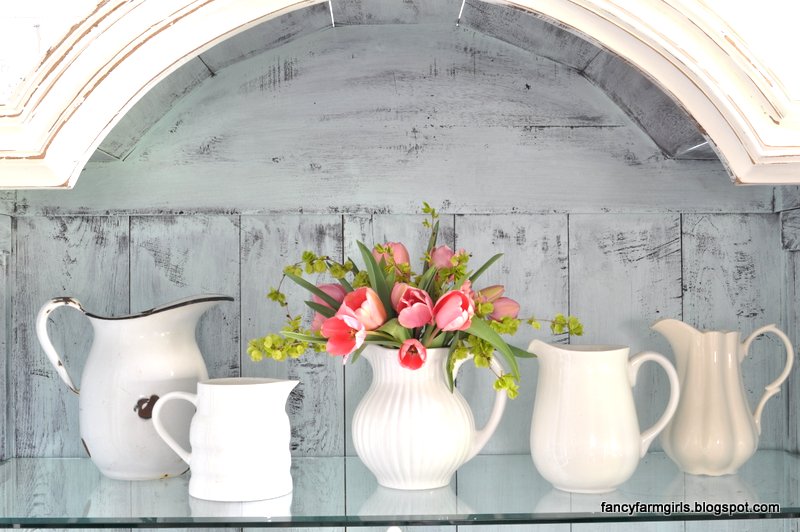 You can find another fun makeover here where we use Chalk Paint Powder on this beautiful piece.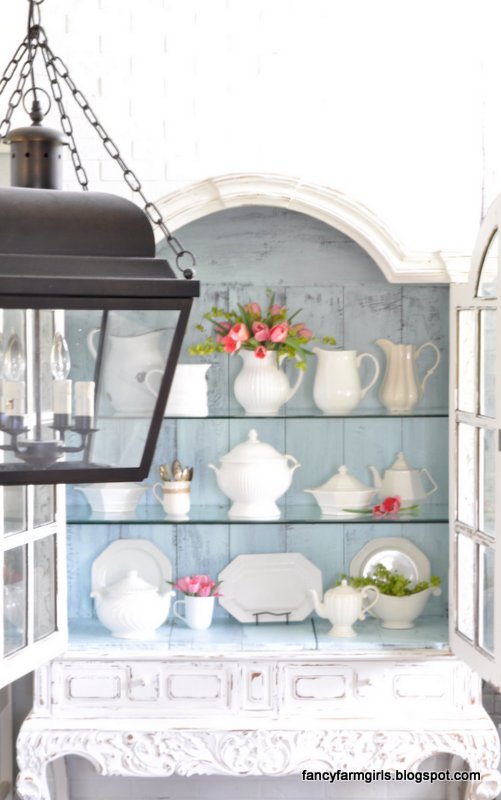 Head on over and follow us on Instagram and Facebook
You can also find us @ www.fancyfarmgirls.blogspot.com
where we document our Farmhouse and Furniture Makeovers!
Come see where the farmhouse started and the changes that are constantly happening to make it fit the style of Fancy Farmgirls!